Two Records Tied in BG's Second-Straight Win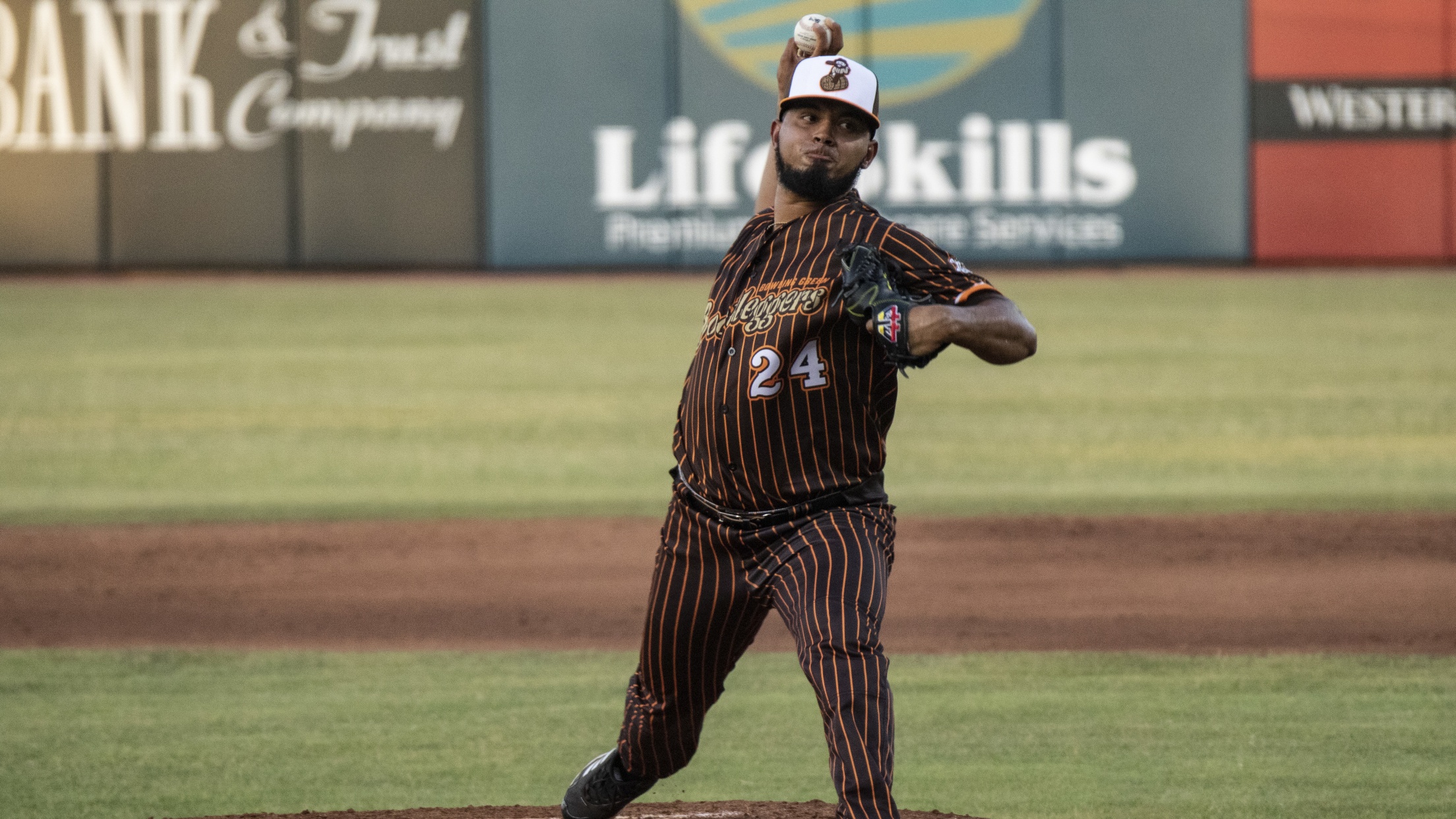 Bowling Green, Kentucky– Anthony Molina threw a shutout en route to his record-tying 13th win of the season as the Bowling Green Bootleggers (35-28, 76-52), cruised to an 11-2 victory over the Greensboro Grasshoppers (31-30, 58-68) at Bowling Green Ballpark on Thursday. The Hot Rods will resume their series against
Bowling Green, Kentucky– Anthony Molina threw a shutout en route to his record-tying 13th win of the season as the Bowling Green Bootleggers (35-28, 76-52), cruised to an 11-2 victory over the Greensboro Grasshoppers (31-30, 58-68) at Bowling Green Ballpark on Thursday. The Hot Rods will resume their series against the Grasshoppers on Friday with a 6:35 PM CT first pitch.
Dillon Paulson got the scoring started for Bowling Green, clubbing a two-run homer in the first off Greensboro starter Ricky DeVito. Mason Auer added a solo home run in the third to make it 3-0. Bowling Green loaded the bases before recording an out in the fourth inning and Nate Soria's RBI single made it 4-0. Luis Leon walked in a run, and Alexander Ovalles drove in another off Greensboro reliever Sergio Umana to make it 6-0. Heriberto Hernandez walked in a run as BG made it 7-0 after four.
The Bootleggers added three more runs in the sixth on an RBI double from Murray off Grasshoppers reliver Denny Roman, a grounder from Matthew Dyer and a single by Nate Soria to make it 10-0. Paulson ended Roman's night with an RBI groundout in the seventh to make it 11-0. Greensboro put up two runs in the eighth, but Haden Erbe shut down the Grasshoppers in the ninth, striking out the final batter to secure an 11-2 victory for the Bootleggers.
Molina (13-2) pitched 5.0 scoreless frames to earn the win, allowing one hit and striking out five. Graeme Stinson struck out two and walked one in 1.0 inning of relief. Nomar Rojas struck out two in 1.0 inning. Cameron Leonard allowed two runs in 1.0 inning on three hits with a strikeout. Erbe struck out one in the final inning.
Notes: Molina tied a franchise record with his 13th win of the season… Hernandez's RBI walk in the fourth tied BG's single-season RBI record… Both marks were set in the 2011 season… Molina has eight of his 13 wins at Bowling Green Ballpark this year… He has allowed one run or fewer in all but one of his seven starts this season… Auer extended his on-base streak to 32 games… It is the second-longest on-base streak in the SAL this season… Murray tied his season-high with two runs scored… Soria recorded multiple RBIs for the fifth time this year… BG finishes the regular season with seven wins and three losses in 10 games as the Bootleggers… Bowling Green and Greensboro will continue their series on Friday at Bowling Green Ballpark, with first pitch set for 6:35 PM CT… RH Nathan Wiles (1-2, 4.64) will start for the Hot Rods against Grasshoppers RH Jared Jones (5-6, 4.63)… The game is available to watch on MiLB.tv… Fans can listen to the game on Talk 104.1 FM and 930 AM WKCT and listen via the MiLB First Pitch app on Android and IOS, or go to the Hot Rods website at www.bghotrods.com... Fans can get their tickets for upcoming Hot Rods home games by calling 270-901-2121, visiting the Bowling Green Ballpark box office, or visiting www.bghotrods.com.
###
Hot Rods Baseball