Witherspoon Homers in Fourth-Straight; Hot Rods Fall 5-2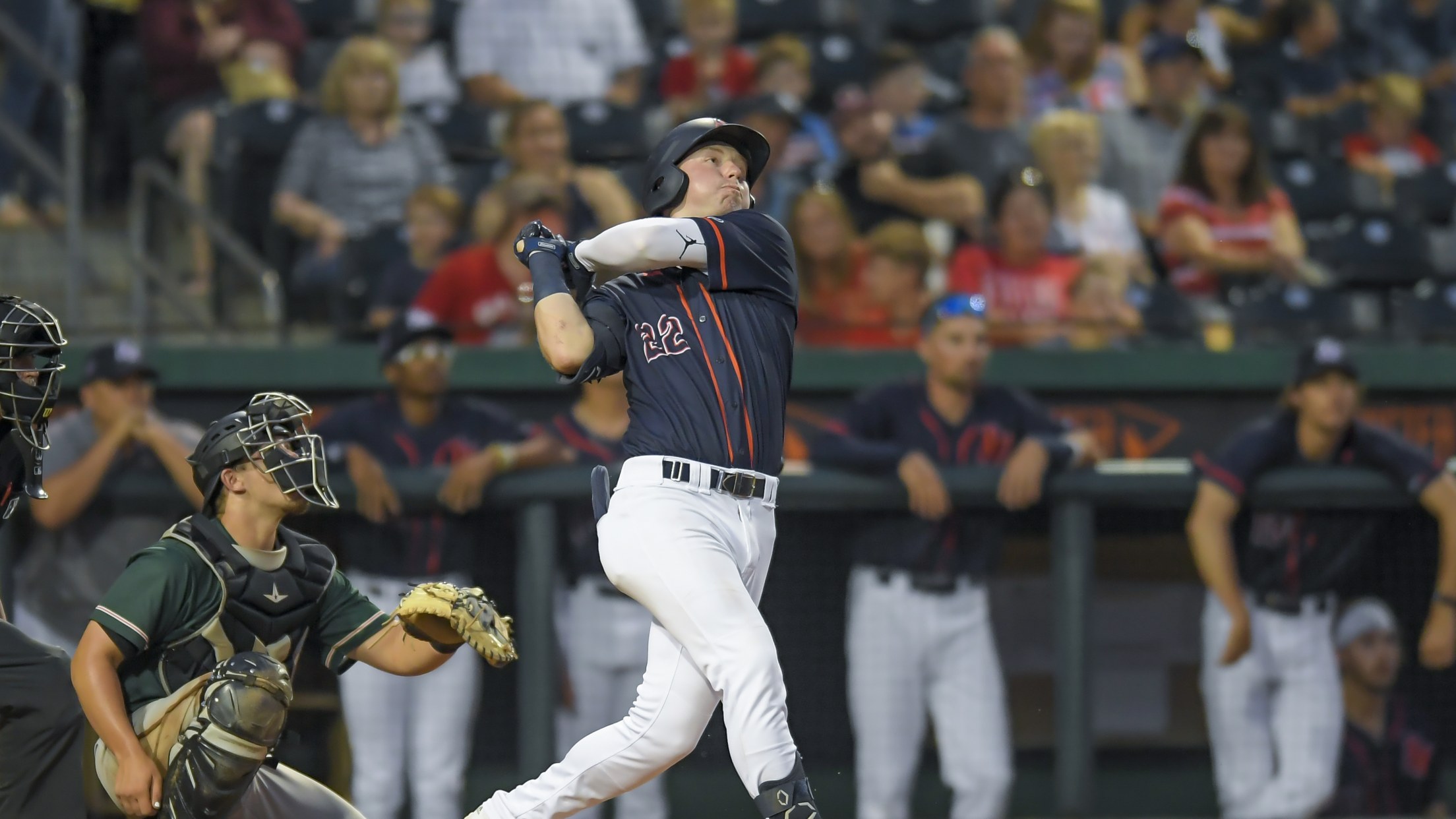 Rome, Georgia– Grant Witherspoon homered for the fourth-consecutive game in the Bowling Green Hot Rods (34-19) 5-2 loss to the Rome Braves (30-23) on Tuesday night at State Mutual Stadium in Rome, Georgia. The loss is Bowling Green's third straight, while the two teams play the second game in an
Rome, Georgia– Grant Witherspoon homered for the fourth-consecutive game in the Bowling Green Hot Rods (34-19) 5-2 loss to the Rome Braves (30-23) on Tuesday night at State Mutual Stadium in Rome, Georgia. The loss is Bowling Green's third straight, while the two teams play the second game in an eight-game series on Wednesday with a 6:00 PM CT first pitch.
The Hot Rods scored first for the 29th time this season, plating a run in the second against Braves starter Alan Rangel. Witherspoon singled to center with two outs and stole second base. Connor Hollis singled to right, plating Witherspoon to give the Hot Rods a 1-0 edge.
Bryce Ball tied the game in the fourth with a solo homer off Bowling Green starter Jacob Lopez, but Witherspoon got that run back in the following inning. Witherspoon took the fifth pitch of his at-bat against Rangel to deep right-center for his 10th homer of the season. The centerfielder's fourth long ball in as many games gave the Hot Rods a 2-1 lead.
Rome tied the game and took the lead in the fifth, Lopez's final inning of work. Shean Michel doubled to left, went to third on a wild pitch and Cody Milligan walked. Milligan stole second, with Michel scoring when Riley Delgado singled to right to tie the game 2-2. Delgado scored when Michael Harris II grounded out to second, helping the Braves to a 3-2 lead and extending it in the seventh with a pair of insurance runs. The two innings helped the Braves to a win 5-2 in the opening game of an extended series.
Lopez (2-1) allowed three runs on five hits with six strikeouts and two walks in a loss. Miller Hogan allowed one hit in a scoreless inning of work. Justin Sterner allowed two runs on two hits with a walk and a strikeout. Chris Gau pitched a perfect eighth with a strikeout.
Notes: Witherspoon homered for the fourth straight game… Witherspoon is the fourth Hot Rods hitter to have 10 homers this season… The others are Niko Hulsizer (13), Ruben Cardenas (10, promoted to AA Montgomery), Jordan Qsar (10)… He also logged his sixth multi-hit game of the season… Lopez threw a season-high 86 pitches… The Hot Rods are 19-10 when scoring first… They're 9-15 when out-hit by their opponent… BG is 1-3 in games decided by three runs… The Hot Rods and Braves play the second game of an eight-game series Wednesday with a 6:00 PM CT first pitch… The Hot Rods send RH Jayden Murray (6-1, 1.70) to the mound against Braves RH Darius Vines (0-2, 4.05)… Fans can catch all of the action by watching on MiLB.tv or listening through the MiLB First Pitch app, tuning into WBGN 94.5 FM and 1340 AM, or visiting https://www.milb.com/bowling-green/fans/audio-listen-live.
###
Hot Rods Baseball is presented by MedCenter Health