Marauders Complete Sweep, Win Fifth Straight
League-leading active win streak continues as Bradenton finishes off second sweep of 2019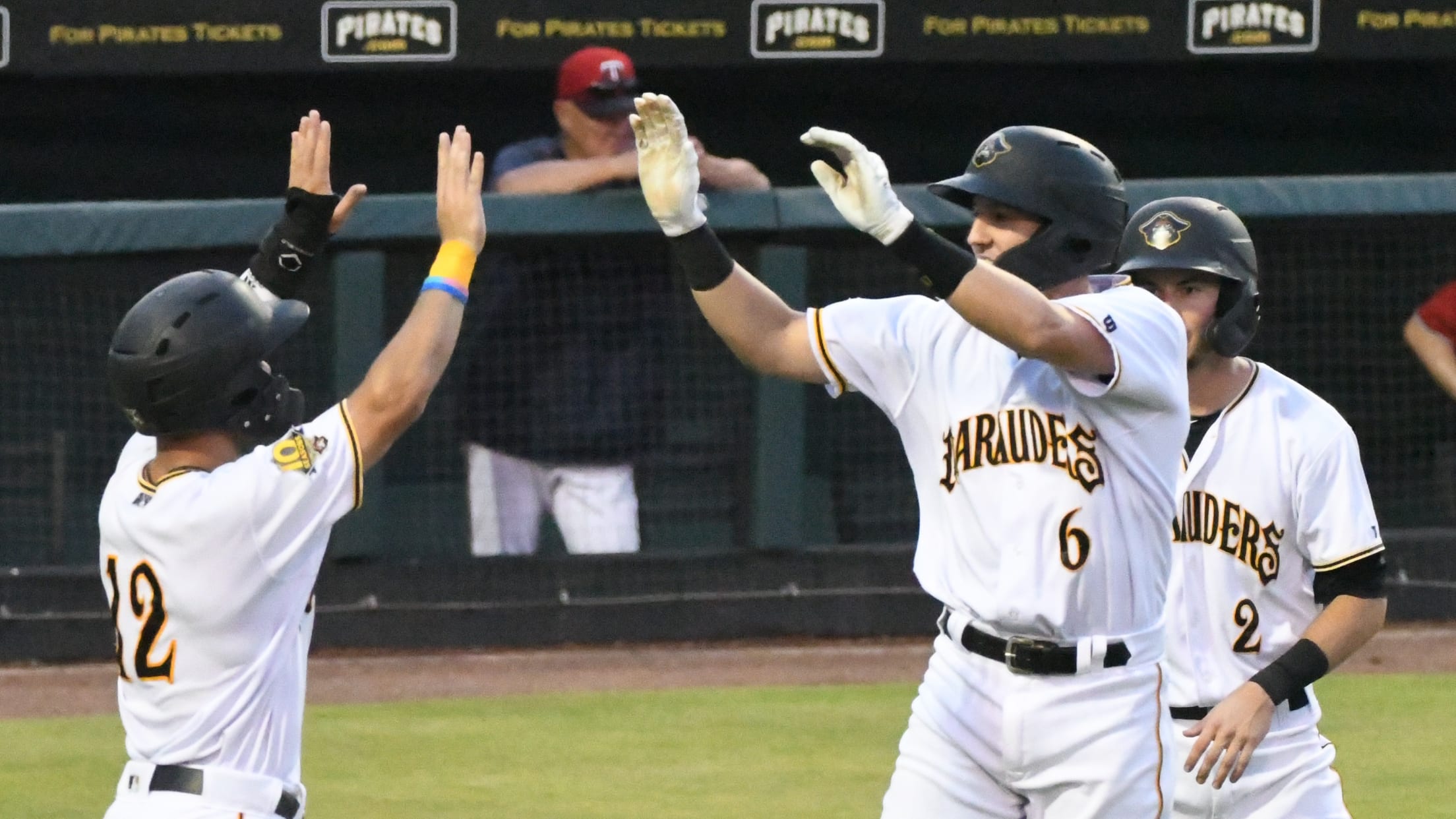 BRADENTON, FL - In the final game of a three game series between the Bradenton Marauders and the Lakeland Flying Tigers at LECOM Park, the home side capped off a three game sweep and extended their already league-leading winning streak to five straight on a Thirsty Thursday. RHP Cody Bolton
BRADENTON, FL - In the final game of a three game series between the Bradenton Marauders and the Lakeland Flying Tigers at LECOM Park, the home side capped off a three game sweep and extended their already league-leading winning streak to five straight on a Thirsty Thursday. RHP Cody Bolton was nearly hitless through six innings, allowing a single hit on 84 pitches while striking out a career high ten Lakeland batters. Flying Tigers starter RHP Jesus Rodriguez also fanned ten batters, but took the loss by allowing the first three runs for the Marauders on five hits.

Bradenton got on the board first with a three run outburst in the home half of the fourth inning started by a leadoff, solo shot off the bat of OF Cal Mitchell for his second long ball of the year against Jesus Rodriguez and was followed by a two RBI double for DH Raul Hernandez. The score would remain 3-0 until an explosion with the bats in the bottom of the eighth inning when four more runs scored on five hits, all coming with two outs. SS Robbie Glendinning went yard to right field and was followed by four straight hits including a two run-scoring triple by 3B Dylan Busby, one of the Marauders seven All-Star selections. RHP Shea Murray struggled in the top half of the ninth inning, allowing three visiting runs to score on a single hit, a sacrifice fly, and three walk including two with the bases loaded. The win moved Bradenton to 31-21, but the club remained a game back of first place with both Palm Beach and Fort Myers claiming victories on Thursday night.

The Marauders open up a three game series at Tampa with their five game win streak on the line Friday night with RHP Aaron Shortridge taking the hill in a 6:30 scheduled first pitch at George M. Steinbrenner Field. Catch all the action with Matt Neverett on the Bradenton Marauders Baseball Network by visiting BradentonMarauders.com, TuneIn Radio, MiLB.tv, or the MiLB First Pitch app!