Eighth inning rally leads Pirates to 5-4 victory in Game 1 of Appy League playoffs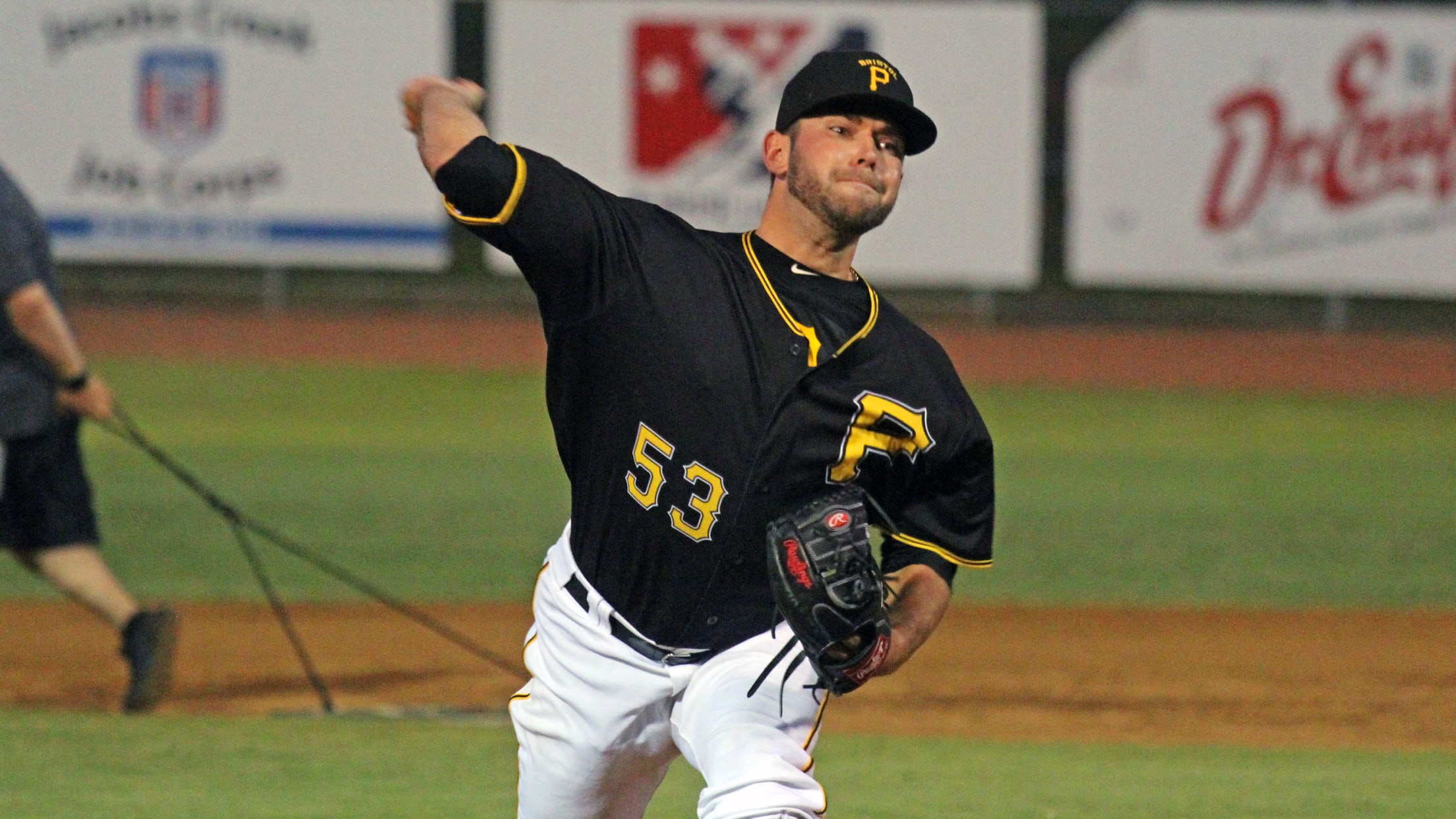 (Michael Grennell/Bristol Pirates)
A three-run rally in the eighth inning propelled the Bristol Pirates to a 5-4 victory in Game 1 of the Appalachian League semifinals against the Johnson City Cardinals.Seventeen years after Bristol White Sox shortstop Pedro Lopez's championship-winning walk-off single, right fielder Daniel Rivero recorded Bristol's first postseason hit since 2002
A three-run rally in the eighth inning propelled the Bristol Pirates to a 5-4 victory in Game 1 of the Appalachian League semifinals against the Johnson City Cardinals.
Seventeen years after Bristol White Sox shortstop Pedro Lopez's championship-winning walk-off single, right fielder Daniel Rivero recorded Bristol's first postseason hit since 2002 with a one-out double to center in the bottom of the third inning. Rivero advanced to third on a passed ball and then scored the tying run on an infield single by left fielder Jake Snider to make it a 1-1 game. The Cardinals regained the lead on a sacrifice fly in the fourth inning, but a sac fly by second baseman Josh Bissonette in the bottom of the fifth inning would drive in catcher Eli Wilson and tie the game again at 2-2.
Trailing 3-2 in the bottom of the eighth inning, shortstop Francisco Acuna drove in the tying run on a double to right before scoring the go-ahead run on a single by Wilson. Snider's second infield single of the night would drive in Wilson to give the Pirates a two-run lead heading into the ninth. The Cardinals scored a run on an error to make it a 5-4 game, but Samson Abernathy induced a groundout to second to end the game and give the Pirates a 1-0 lead in the Appalachian League semifinals.
C.J. Dandeneau earned the win for Bristol after allowing one run in three innings of relief while striking out three. Starter Jose Maldonado struck out the first batter of the game, and he finished the night with two runs allowed over four innings with three strikeouts. Enrique Santana struck out two over one scoreless inning of work, while Abernathy allowed one unearned run over one inning to earn the save.
Rivero finished 2-for-3 with a double and a run scored, while Bissonette was 2-for-3 with a walk, one RBI and a stolen base. Wilson led the team with two runs scored as he went 2-for-4 with a walk and one RBI, while Snider had a team-high two RBI and finished 2-for-5 at the plate.
The Pirates (1-0) will send Adrian Florencio to the mound on Saturday night, as they travel to Johnson City needing one win to advance to the Appalachian League Championship Series. In his last start, Florencio allowed four runs on five hits and two walks against the Cardinals while striking out four over three innings.