Big 5th Inning Pushes Brooklyn to Victory Over Hudson Valley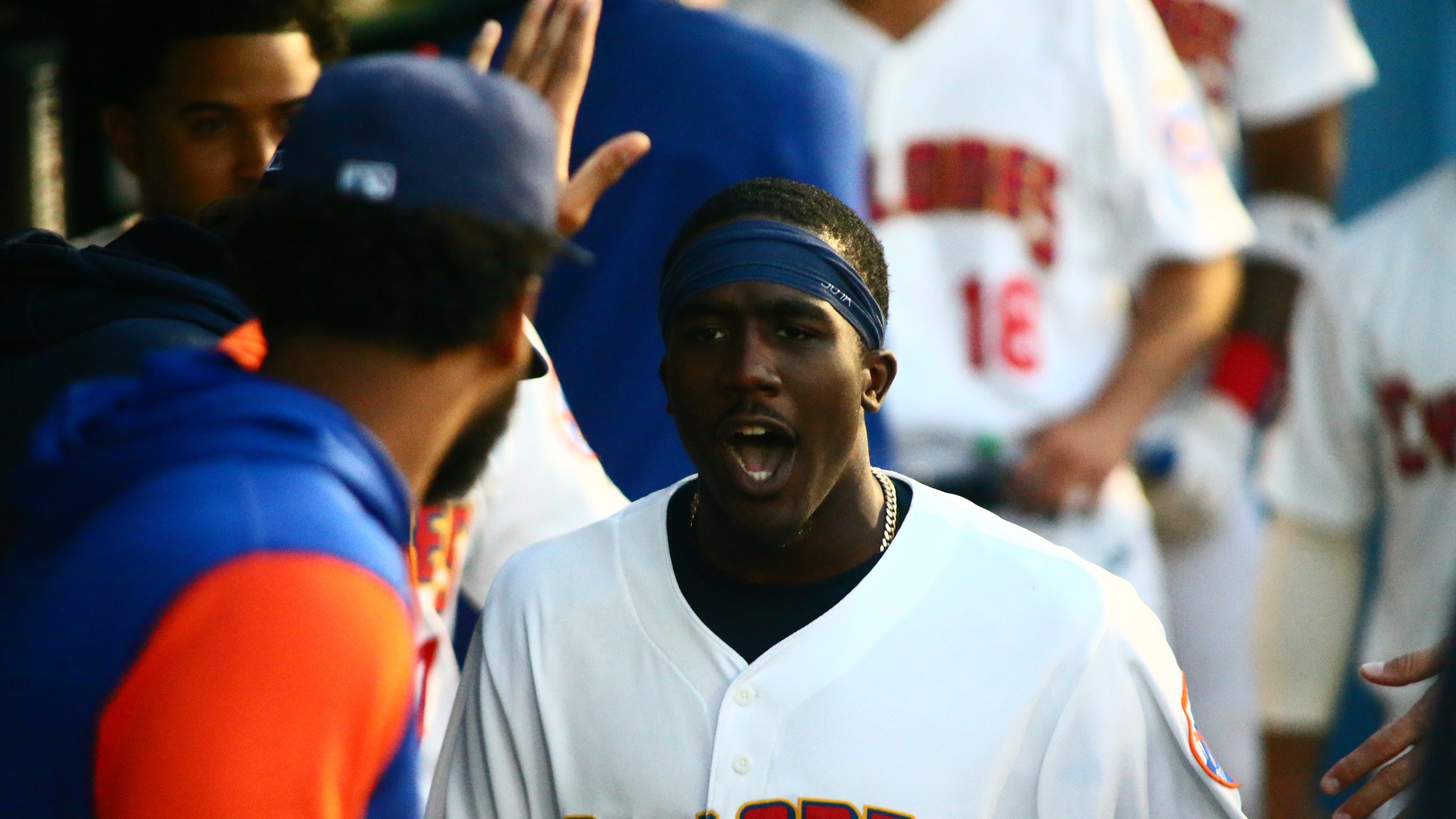 BOX SCORE Win – Morris (1-1) Loss – Abeyta (0-3) Save – Parsons (1) Home Runs – Wagaman (2), Palmer (1) Time of Game – 2:19 (:07 Delay) Brooklyn, NY (May 17, 2022) – The Cyclones downed the Hudson Valley Renegades 5-3 on Tuesday night to open up their six-game
Win – Morris (1-1)
Loss – Abeyta (0-3)
Save – Parsons (1)
Home Runs – Wagaman (2), Palmer (1)
Time of Game – 2:19 (:07 Delay)
Brooklyn, NY (May 17, 2022) – The Cyclones downed the Hudson Valley Renegades 5-3 on Tuesday night to open up their six-game series. Nolan Clenney made a spot start for the Cyclones and tossed 4.0 shutout frames, allowing just three hits and a walk while striking out a pair. Offensively, Jose Mena went 2-for-4 with a run scored and an RBI to pace the Brooklyn bats.
After trading zeroes through the first two frames, Brooklyn got things started in the bottom of the third to take the lead. Rowdey Jordan started the threat with a single up the middle and advanced to second on a balk. Shervyen Newton took advantage of the scoring chance with a double into the right field corner to give Brooklyn a 1-0 lead.
Clenney departed after 4.0 shutout innings and RHP Colby Morris received a rude greeting in the top of the fifth when Eric Wagaman connected on a home run on Morris's second pitch to knot things up at 1-1.
But in the bottom of the frame, Brooklyn returned the favor when Jaylen Palmer led off the inning with a solo shot that just snuck over the right field wall for an opposite field home run to give the Cyclones a 2-1 lead. After Warren Saunders grounded out for the first out of the inning, Jordan walked to chase Blane Abeyta (0-3) from the game. Shervyen Newton worked a walk against 'Gades reliever Nelvin Correa and Jose Mena followed with an RBI double to extend Brooklyn's lead and Matt O'Neill capped things off with an RBI double of his own that made it 4-1 Brooklyn after five.
Hudson Valley scored a pair in the top of the seventh off of Cyclones reliever Reyson Santos to slice the Cyclones lead to just a skinny run, but in the bottom of the frame Brooklyn tacked on an unearned run after Newton reached on catcher's interference and would eventually score on a double-play grounder out to push the Cyclones advantage to 5-3.
That's how the game would end, as Hunter Parsons tossed 2.0 nearly spotless frames, striking out three and walking one to collect his first save of the year.
Brooklyn will look to make it two in a row on Wednesday afternoon when they take on the Renegades in a special Noon start for Education Day.