BKLYN Bullpen Falters as Blue Claws Rally for 5-4 Win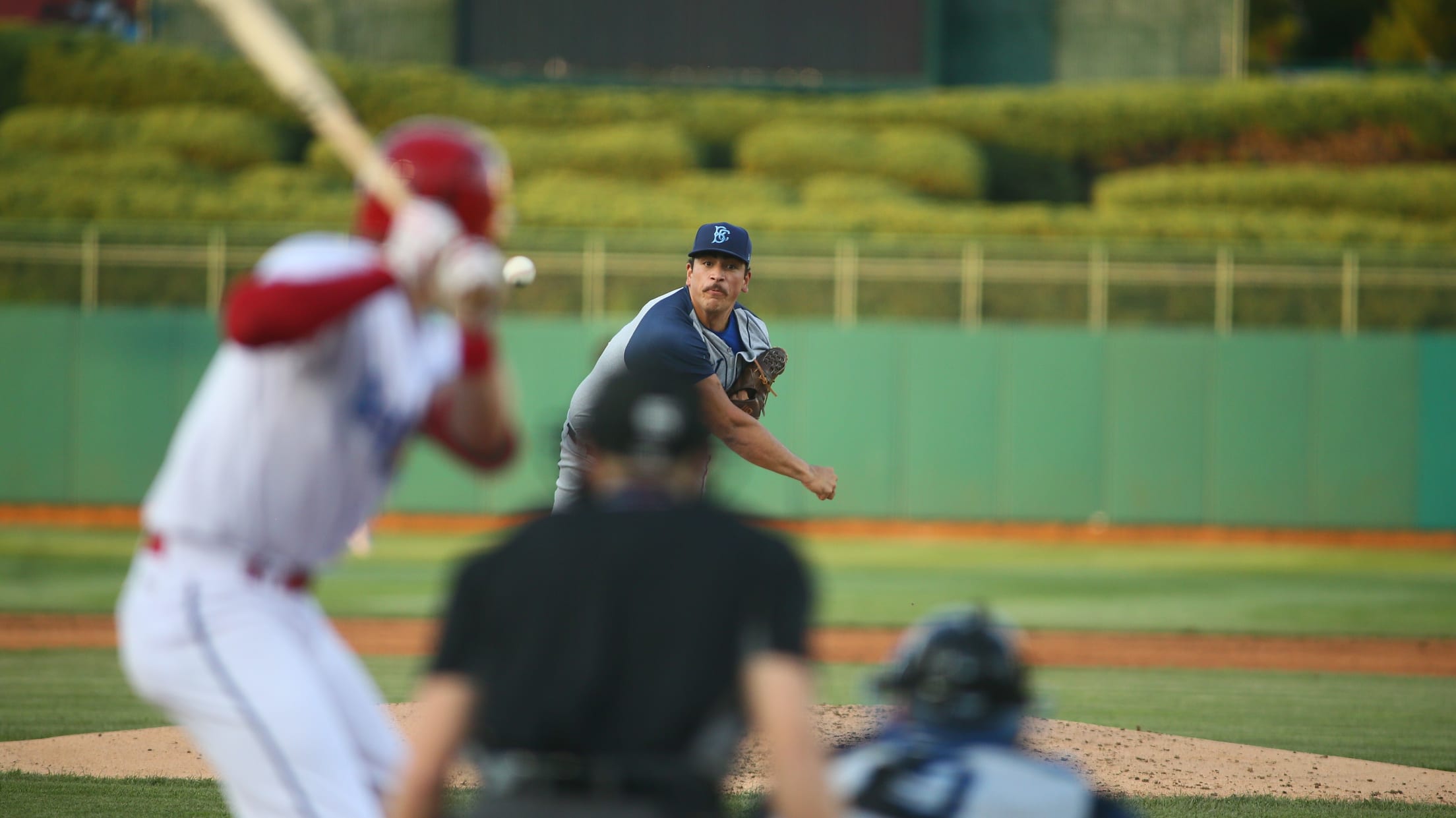 Win: Adams (1-1) | Loss: Ragan (0-1) Cyclones HR: Mauricio (6) Attendance: 2,122 Box Score I Play-by-Play LAKEWOOD, NJ (June 5, 2021) – Jersey Shore walked off the Brooklyn Cyclones, the High-A affiliate of the New York Mets, 5-4 Saturday night at FirstEnergy Park to take a 3-2 series lead
Win: Adams (1-1) | Loss: Ragan (0-1)
Cyclones HR: Mauricio (6)
Attendance: 2,122
LAKEWOOD, NJ (June 5, 2021) – Jersey Shore walked off the Brooklyn Cyclones, the High-A affiliate of the New York Mets, 5-4 Saturday night at FirstEnergy Park to take a 3-2 series lead in the six-game
BIG MOMENTS
Rudy Rott doubled in the tying and winning runs in the bottom of the ninth inning, giving the BlueClaws a 5-4 come-from-behind walk-off victory against reliever Mitch Ragan. Earlier in the frame, the Cyclones looked to have turned a game-ending double play but a catcher's interference was called against Brooklyn's Francisco Alvarez.
Ronny Mauricio catapulted a three-run homer off of Jersey Shore starter Kevin Gowdy in the first inning. Joe Genord's solo home run sailed over the left field fence in the fourth to push the Brooklyn lead to 4-0.
Alec Kisena tossed four no-hit innings, striking out five with one walk. The righty faced the minimum over the four frames, getting help from catcher Francisco Alvarez who picked off Jersey Shore's Cole Stobbe from first base in the third inning.
KEY CYCLONES PERFORMERS GAME ONE
Ronny Mauricio: 1-4, home run, three RBIs, run
Joe Genord: 1-4, home run, RBI, run
Antoine Duplantis: 2-4, double, run
Alec Kisena: 5.0 IP, 0 H, 0 ER, 1 BB, 5 K
NEWS AND NOTES
With two home runs hit this week, SS Ronny Mauricio has surpassed his career-high in home runs with six total round-trippers in 2021.
Mitch Ragan made his first relief appearance since May 16, pitching for the first time in 19 days.
The Cyclones suffered their second walk-off loss of the season and first since Greenville on May 16.
WHAT'S NEXT
Cyclones at Jersey Shore, Sunday, 1:05 p.m. - FirstEnergy Park
Probables: RHP Jose Butto (1-1, 3.80 ERA) vs. RHP Jonathan Hudges (2-1, 3.75 ERA)
Watch: MiLB.TV Audio: Brooklyn Cyclones Radio Network