Despite Opp's beauty on the mound, 'Gades win 1-0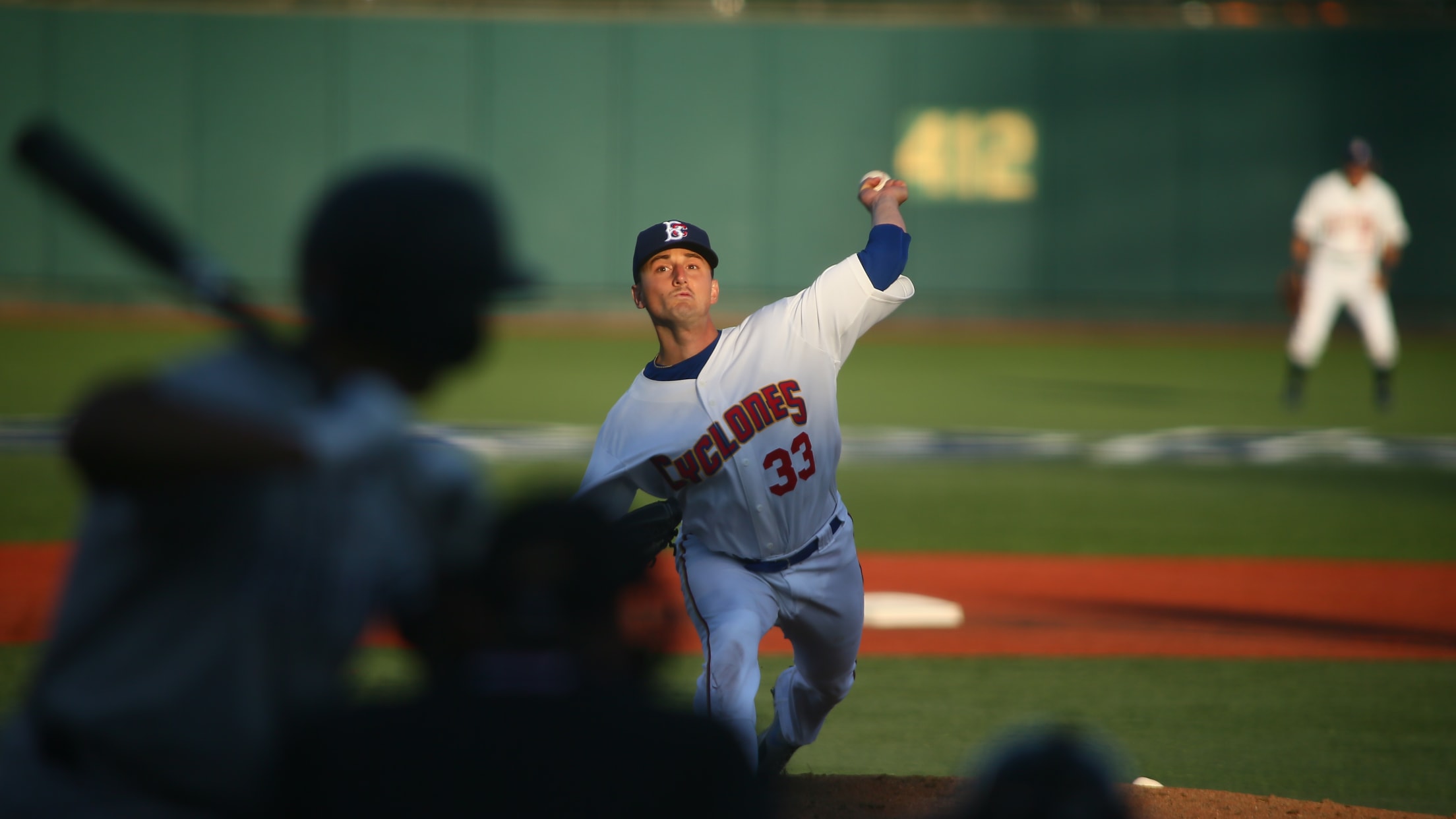 Lefty delivers Brooklyn's second quality start of the season in loss BROOKLYN, NY (June 10, 2021) – The Hudson Valley Renegades shut out the Brooklyn Cyclones, the High-A affiliate of the New York Mets, 1-0 Thursday night in the third game of a six-game set from Maimonides Park. Win: Loseke
Lefty delivers Brooklyn's second quality start of the season in loss
BROOKLYN, NY (June 10, 2021) – The Hudson Valley Renegades shut out the Brooklyn Cyclones, the High-A affiliate of the New York Mets, 1-0 Thursday night in the third game of a six-game set from Maimonides Park.
Win: Loseke (2-1) | Loss: Opp (0-3) | Save: Greene (1)Attn: 1,396
Box Score I Play-by-Play
BIG MOMENTS
Hudson Valley broke the scoreless tie in the top of the second, scoring on James Nelson's RBI single that plated Brandon Lockridge to make it 1-0.
Behind nine scoreless innings between Mitch Spence, Barrett Loseke, and Zach Greene, the Renegades earned the victory to take a 2-1 series lead.
Brooklyn starter Cam Opp suffered the tough-luck loss, allowing one unearned run on three hits, walking two and striking out three. The southpaw lasted a career-long six innings.
KEY CYCLONES PERFORMERS GAME ONE
Cam Opp: 6 IP, 3 H, 1 R (0 ER), 2 BB, 3 K
Cody Bohanek: 1-4
LT Struble: 1-3
NEWS AND NOTES
The Brooklyn Cyclones were shut out for the first time this season.
*Francisco Alvarez, Ronny Mauricio, and Brett Baty were held to 0-9. *
The benches cleared following the end of the seventh inning moments after two members of the Renegades were ejected, including manager Dan Fiorito.
WHAT'S NEXT
Cyclones vs. Hudson Valley, Friday, 7 p.m. - Maimonides Park
Probables: RHP Jaison Vilera (0-3, 8.57 ERA) vs. LHP Ken Waldichuk (1-0, 0.00 ERA)
Watch: MiLB.TV Audio: Brooklyn Cyclones Radio Network