Hamel Dom-inates the Dash in 6-0 Cyclones Win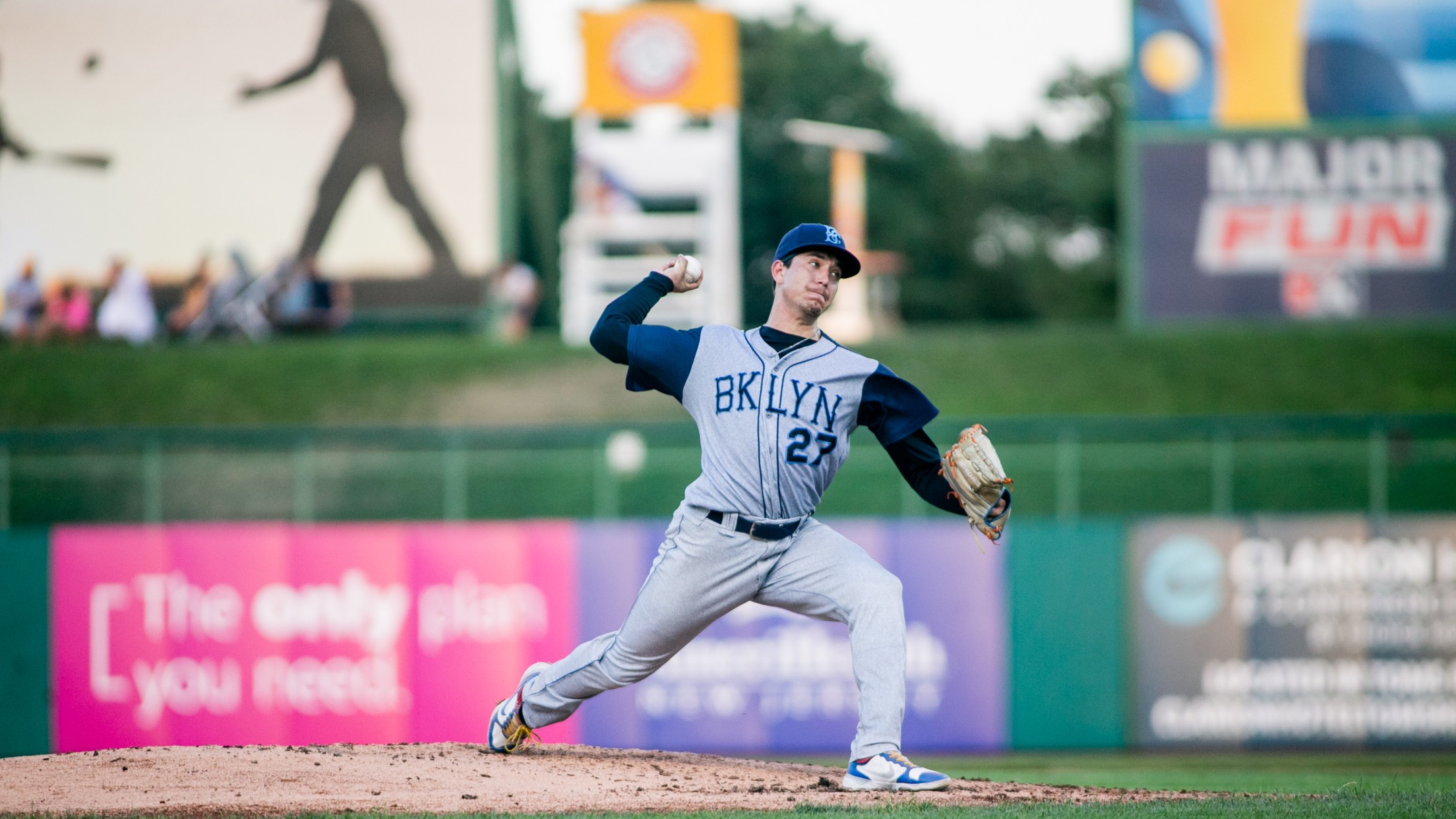 BOX SCORE Win: Dominic Hamel (5-1) Loss: Jonah Scolaro (0-1) Save: None Home Run: None Time of Game: 2:32 Winston-Salem, NC (September 8, 2022) – The Cyclones scored early and late en route to a 6-0 win over the Winston-Salem Dash on Thursday night. Dominic Hamel collected his 10th win
Win: Dominic Hamel (5-1)
Loss: Jonah Scolaro (0-1)
Save: None
Home Run: None
Time of Game: 2:32
Winston-Salem, NC (September 8, 2022) – The Cyclones scored early and late en route to a 6-0 win over the Winston-Salem Dash on Thursday night. Dominic Hamel collected his 10th win on the season between St. Lucie and Brooklyn and tossed 7.0 shutout frames retiring 15 of the final 16 batters he faced in the game. Stanley Consuegra and Carlos Rincon each had a pair of RBI. Brooklyn's win lowers the Cyclones Magic Number to just two – meaning any combination of two Cyclones wins or Renegades losses and Brooklyn will win the SAL Northern Division Crown.
Brooklyn wasted no time getting on the scoreboard on Thursday, Matt Rudick started the game with a single up the middle and stole second before JT Schwartz worked a one-out walk. Carlos Rincon, playing in the second game of his MiLB Rehab assignment with the Cyclones, then drilled a 2-2 offering off the left field wall to score a pair and give Brooklyn the early 2-0 lead. After a wild pitch moved Rincon to third, Stanley Consuegra roped a two-out RBI single to left field and Brooklyn's lead grew to 3-0.
Dominic Hamel made the start for Brooklyn and was outstanding on the mound for the Cyclones. The righthander tossed 7.0 shutout frames for his second consecutive start, scattering four hits and a walk while striking out eight.
Brooklyn tacked on a pair of insurance runs in the top of the 8th with a two-out rally featuring an RBI single from Shervyen Newton and an RBI two-bagger from Matt Rudick to push their lead to 5-0. Stanley Consuegra, who finished the night 3-for-5, tacked on an RBI single in the top of the ninth to make the final score 6-0.
The Cyclones will look to make it four in a row over Winston-Salem on Friday evening when they send RHP Jeffrey Colon to the mound. Game time is 7:00 PM.