Brooklyn Hits Three Homers, But Falls 4-3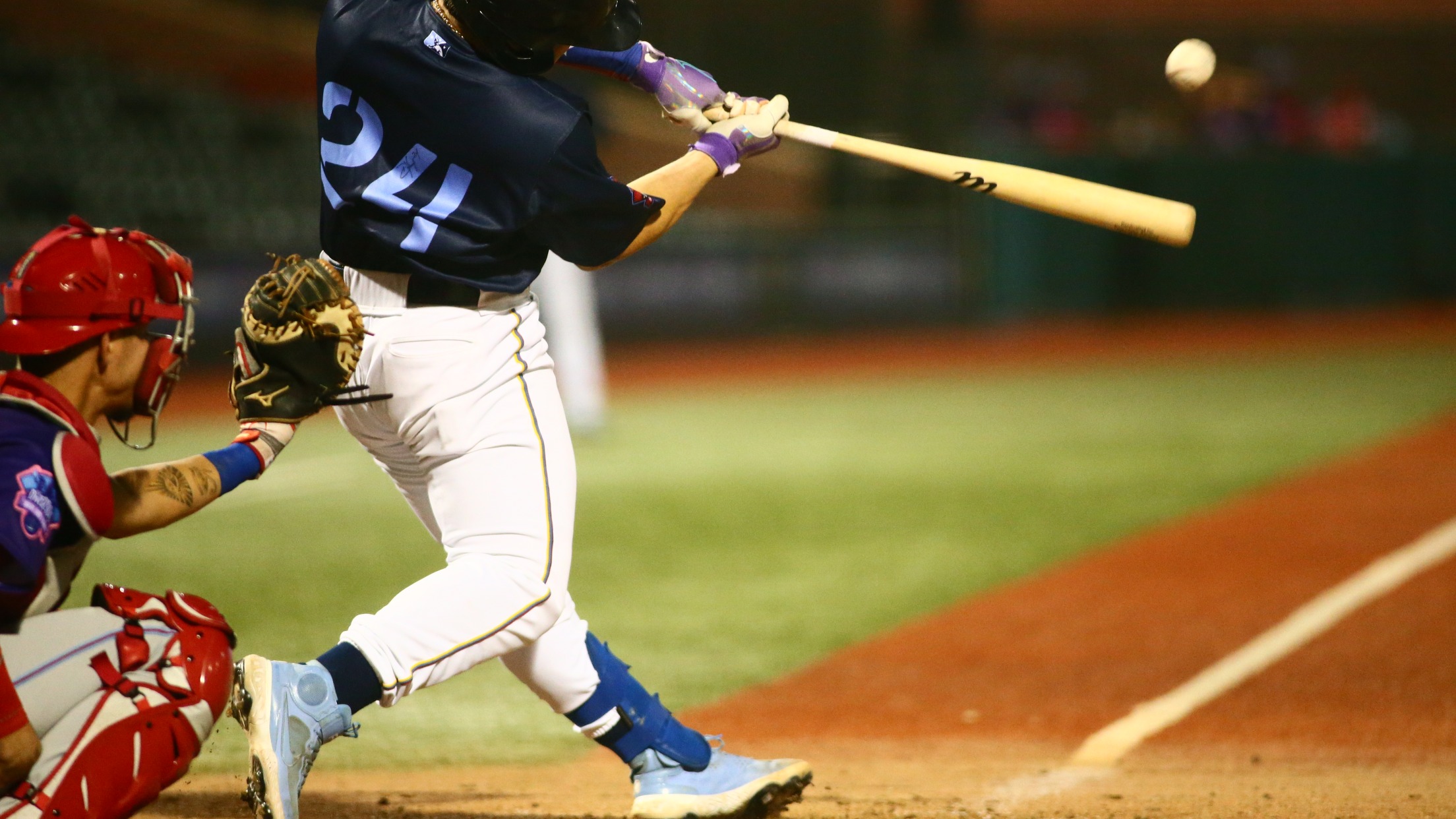 CONEY ISLAND, NY (September 15, 2021) – Cody Bohanek homered twice and Francisco Alvarez took over the Mets organizational home run lead, but the Brooklyn Jefes' rally fell short in a 4-3 loss to the Medusas de Jersey Shore Thursday night at Maimonides Park as both teams kicked off Hispanic
CONEY ISLAND, NY (September 15, 2021) – Cody Bohanek homered twice and Francisco Alvarez took over the Mets organizational home run lead, but the Brooklyn Jefes' rally fell short in a 4-3 loss to the Medusas de Jersey Shore Thursday night at Maimonides Park as both teams kicked off Hispanic Heritage Month with MiLB's Copa de la Diversion.
Win: Vargas (3-4) | Loss: Vilera (3-8) | Save: Potter (1)
Cyclones HR: Bohanek 2 (8, 9) Alvarez (21)
KEY PLAYS
Down 4-3 in the ninth, Branden Fryman grounded out to end the threat, leaving runners at first and second base against Jersey Shore closer Mark Potter.
Jersey Shore's Carlos De La Cruz homered in the top of the fourth to take a 2-1 lead. His two-out RBI double to left field, which left his bat at 112 mph, gave the Blue Claws a 3-2 lead.
Cody Bohanek banged two home runs, including the tying home run in the bottom of the second to make it 1-1. His long ball in the eighth cut the deficit to 4-3.
Behind 2-1 in the fourth, Francisco Alvarez creamed a solo shot to even the score 2-2.
Victor Vargas threw a quality start for Jersey Shore for the victory, going six innings of two-run ball with five strikeouts in the victory.
KEY CYCLONES PERFORMERS
Cody Bohanek: 3-4, two home runs, two RBIs, two runs
Francisco Alvarez: 1-4, home run, RBI, run
Nic Gaddis: 1-3, double, walk
Evy Ruibal: 2.0 IP, 2 H, 0 ER, 1 BB, 2 K
NEWS AND NOTES
Francisco Alvarez banged his Mets-organizational-leading 23rd home run of the season. Alvarez has mashed five home runs in September.
Brooklyn's Jaison Vilera made 20 starts, becoming the first Cyclones pitcher in franchise history to collect 20.
The series is tied at one game apiece. With the win, Jersey Shore is 15-11 against the Cyclones in 2021.
WHAT'S NEXT
Cyclones vs. Jersey Shore, Thursday, 7 p.m. at Maimonides Park -- Coney Island, NY
Probables: RHP Oscar Rojas (0-4, 8.68 ERA) vs. RHP Griff McGarry (1-0, 2.79 ERA)
Video: MiLB.tv
Audio: Brooklyn Cyclones Radio Network