Luis Moreno Named SAL Pitcher of the Week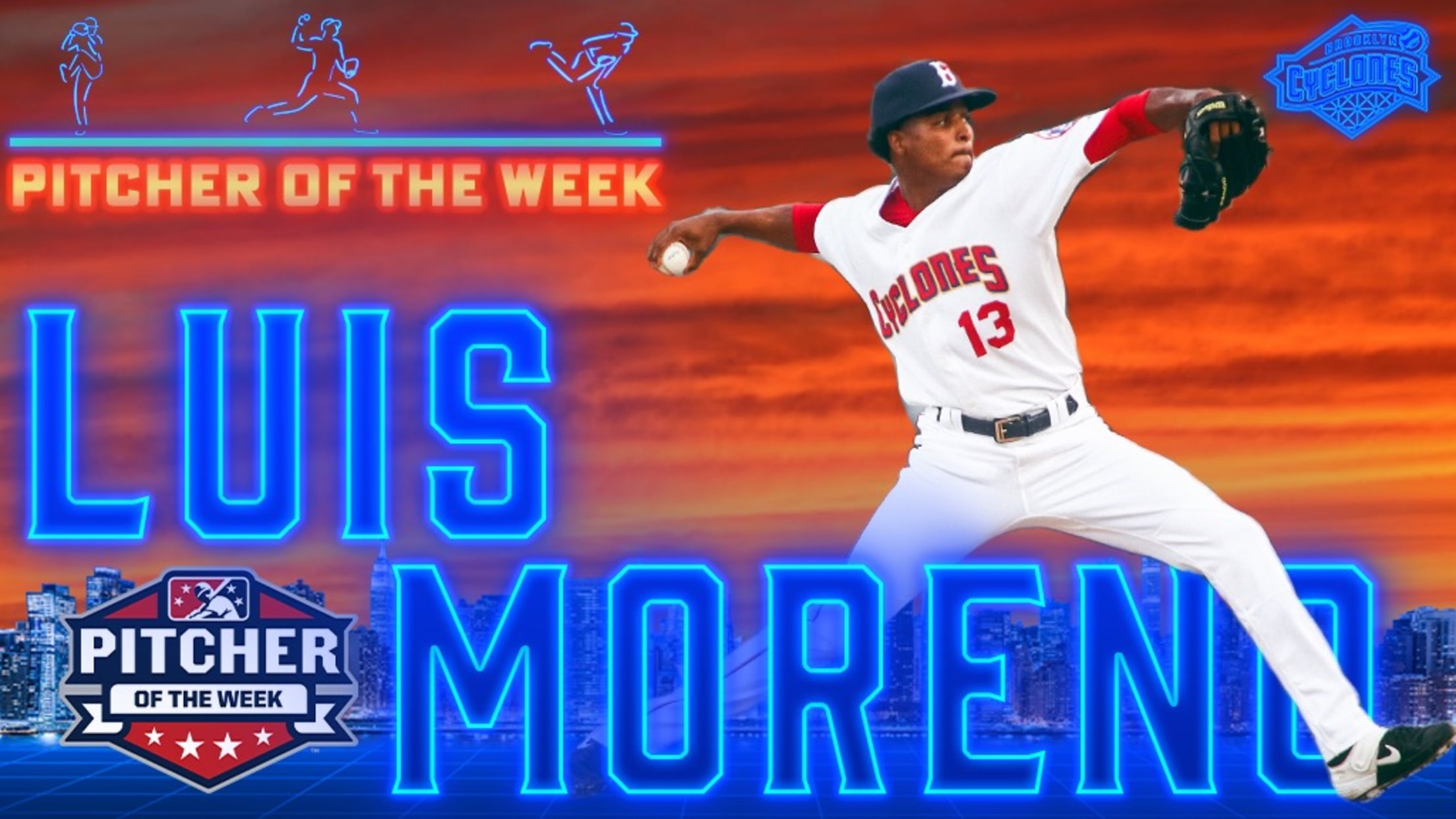 Brooklyn, NY (August 1, 2022) – Minor League Baseball today announced that RHP Luis Moreno has been named the South Atlantic League's Pitcher of the Week for the period of July 25th – July 31st. In his lone start during that period, the 23-year-old righthander tossed 6.0 shutout frames against
Brooklyn, NY (August 1, 2022) – Minor League Baseball today announced that RHP Luis Moreno has been named the South Atlantic League's Pitcher of the Week for the period of July 25th – July 31st.
In his lone start during that period, the 23-year-old righthander tossed 6.0 shutout frames against the Hudson Valley Renegades, scattering two hits and a walk while striking out seven. Moreno finished the month of July with a 1.44 ERA in five games, four starts, allowing just four earned runs on 15 hits while walking two and striking out 25 in 25.0 innings.
In 18 games this season between St. Lucie and Brooklyn he is 5-4 with a 2.79 ERA and 1.19 WHIP.