Ritter Homers, But Cyclones Fall 6-1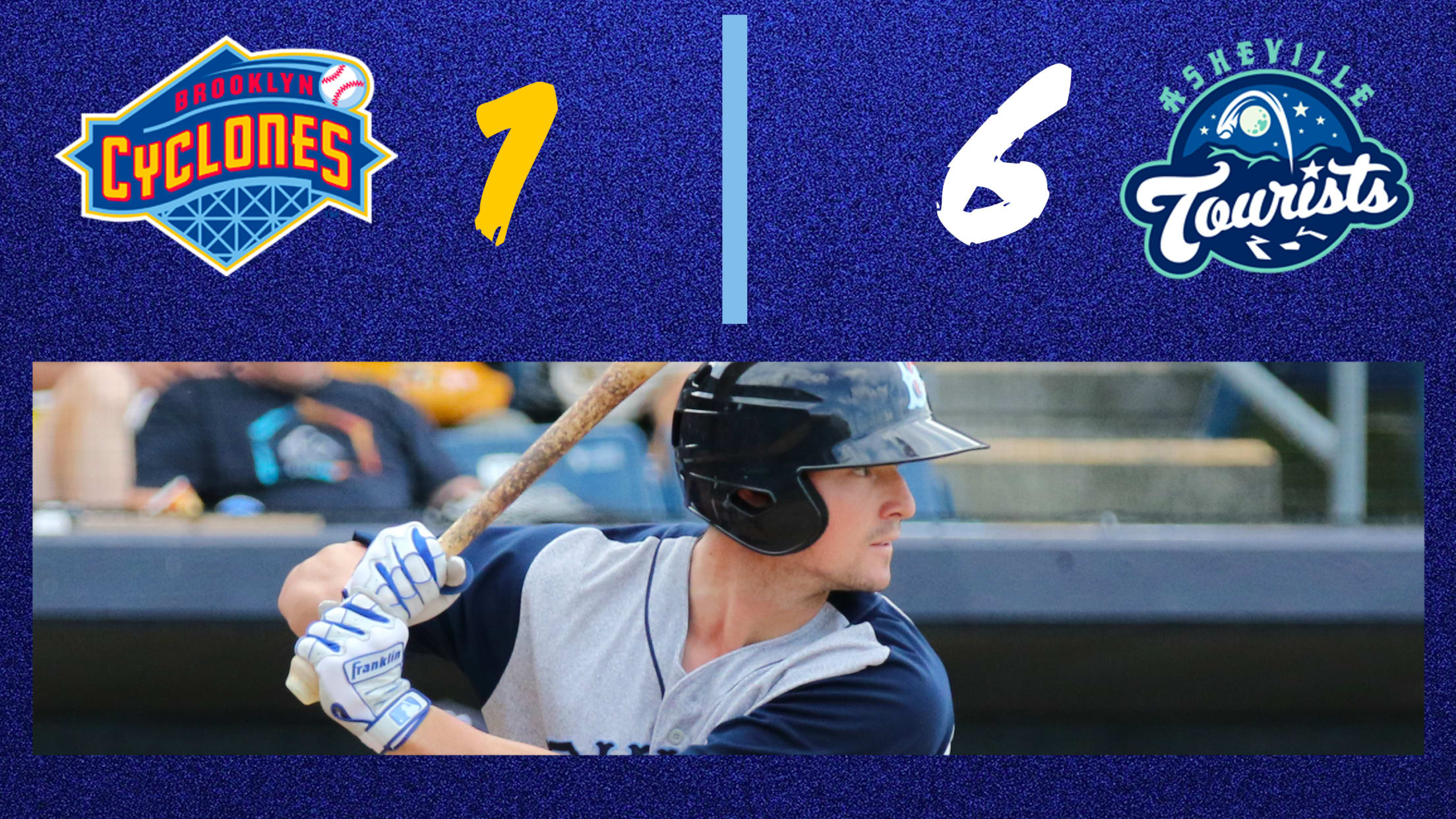 W: Casey (1-0) | L: Butto (0-1) Brooklyn HR: Ritter (1) Attendance: 1,200 ASHEVILLE, NC (May 5, 2021) – The Asheville Tourists rode a four-run fourth inning en route to a 6-1 victory over the Brooklyn Cyclones, the High-A affiliate of the New York Mets, Wednesday night at McCormick Field
W: Casey (1-0) | L: Butto (0-1)
Brooklyn HR: Ritter (1)
*_Attendance: *_1,200
ASHEVILLE, NC (May 5, 2021) – The Asheville Tourists rode a four-run fourth inning en route to a 6-1 victory over the Brooklyn Cyclones, the High-A affiliate of the New York Mets, Wednesday night at McCormick Field in game two of a six-game series.
BIG MOMENTS
The Tourists took advantage of four walks in the fourth inning, scoring all four free baserunners. Second baseman Enmanuel Valdez highlighted the frame with a two-run single to push the lead to 4-0.
After starter Cole McDonald exited the game with injury in the second inning, Tourist reliever Chandler Casey took over and delivered four runs of shutout ball to earn the win.
Luke Ritter drilled a solo home run, his first of the season, to get the Cyclones on the board in the top of the seventh inning.
KEY CYCLONES PERFORMERS
Cody Bohanek: 3-3, walk
Luke Ritter: 1-4, home run, RBI, run
Matt Winaker: 1-2, two walks
Bryce Montes de Oca: 1 IP, 0 H, 1 BB
NEWS AND NOTES
Brooklyn reliever Bryce Montes de Oca made his professional debut three years after being drafted by the Mets in the ninth round of the 2018 MLB Draft. The 6-foot-7, 265-pound right-hander was sidelined due to injury since his draft year.
Cyclones infielder Cody Bohanek has reached base in eight of his first 10 plate appearances to start the season.
Left-hander Andrew Edwards made his season-debut, returning to the mound in a Brooklyn uniform for the first time since securing the save in Game 3 of the New York-Penn League championship in 2019 against Lowell.
WHAT'S NEXT
Cyclones at Asheville, Thursday, 6:35 p.m.
Probables: RHP Oscar Rojas (first start) vs. RHP Matt Ruppenthal (first start)
Audio: MiLB First Pitch App