Bretty Baty & Francisco Alvarez Game-Worn Gear Available Now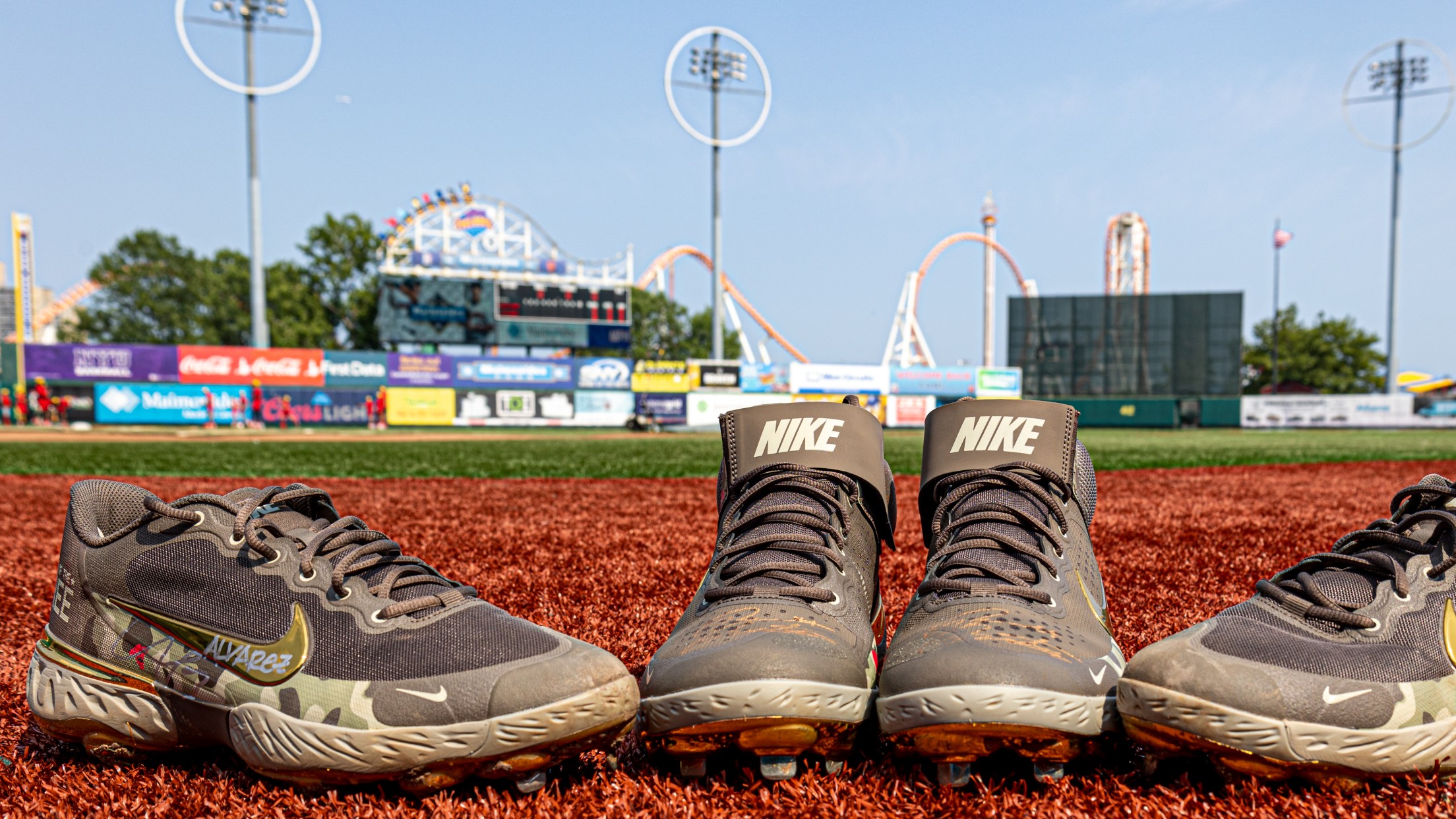 For More Info on Steel Hearts – CLICK HERE
To Bid on the Items – CLICK HERE Starting on Tuesday, July 20th and running through July 31st the Cyclones will be running a digital auction to benefit the Steel Hearts Foundation. Items that will be up for bid
Starting on Tuesday, July 20th and running through July 31st the Cyclones will be running a digital auction to benefit the Steel Hearts Foundation. Items that will be up for bid include game-worn cleats that have been worn and signed by Mets Top Prospects Francisco Alvarez and Brett Baty.
Want a chance to own game-worn gear from Brett Baty & Francisco Alvarez? Download the Live Source App, search Brooklyn, NY and start your bidding as we help raise funds for @Steelhearts_org.

Let Cam Opp (West Point '19) tell you why there work is so important. #milb #mets pic.twitter.com/iodE4HQSTp

— Brooklyn Cyclones (@BKCyclones) July 21, 2021
Cyclones pitcher Cam Opp – who graduated from West Point in 2019 – is spearheading the fundraising efforts due to his close ties with Steel Hearts. The charity was started to honor and remember West Point classmates and friends who were killed in action, but to also ensure that their families are taken care of after they have made the ultimate sacrifice.
You can bid on the items by downloading the Live Source App and searching for Brooklyn, NY then select the Steel Hearts Charity Auction – or click the link above