Authentic Sahlen Field Dirt from historic season just $10 a jar
Holiday Pack Bundles also available for one-of-a-kind collectible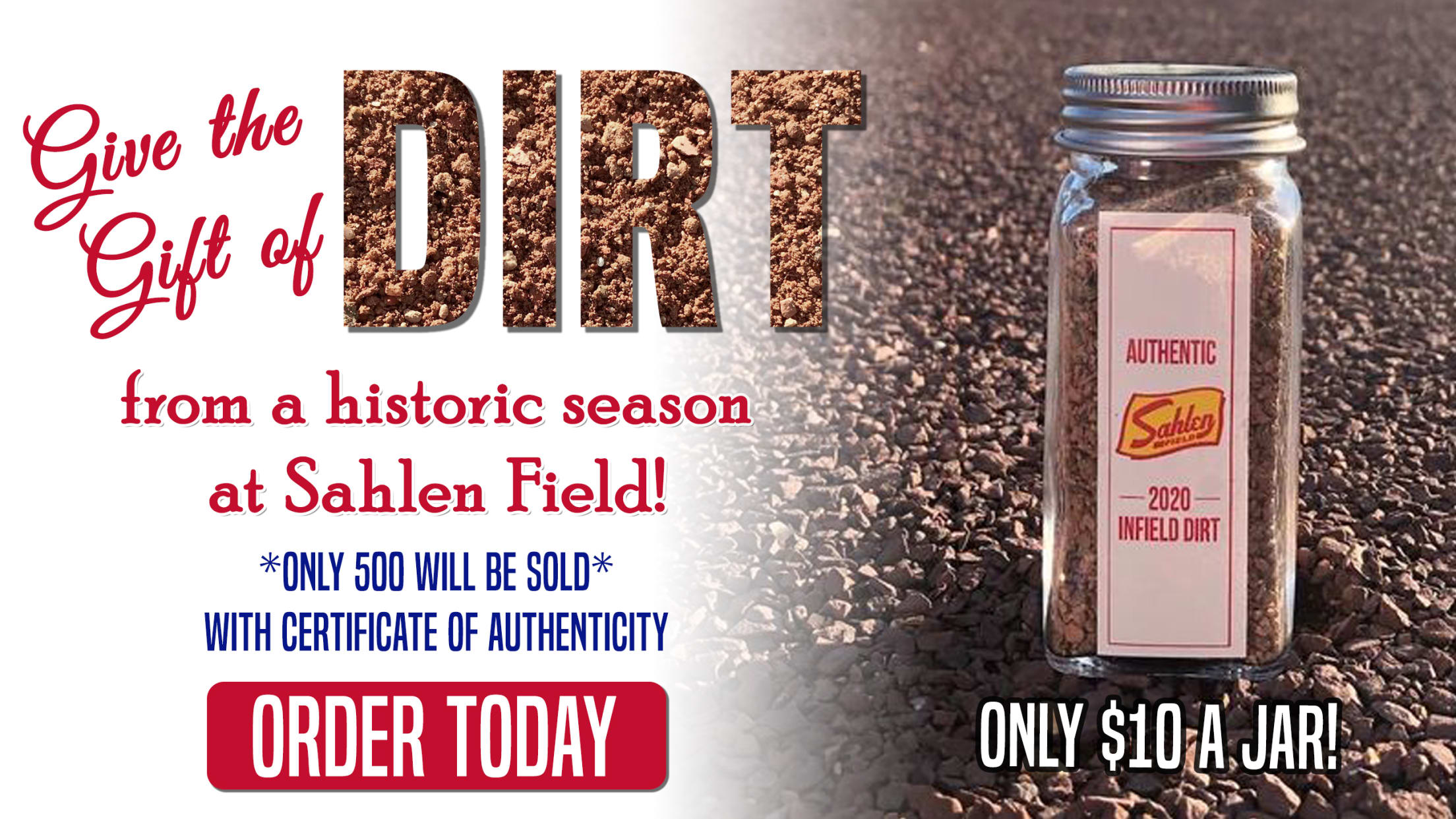 Show the baseball fan in your life just how much they mean to you... by giving them some dirt this holiday season!! The 2020 season at Sahlen Field was one for the record books and while fans couldn't be in the ballpark for the big league action this summer, now
Show the baseball fan in your life just how much they mean to you... by giving them some dirt this holiday season!!
The 2020 season at Sahlen Field was one for the record books and while fans couldn't be in the ballpark for the big league action this summer, now a bit of the ballpark can be yours to own!
The Bisons are now selling a limited supply of Authentic Sahlen Field Dirt from this past historic season in Buffalo, NY. And for ONLY $10 for a 4 oz. jar, this unique collector's item makes the perfect gift or stocking stuffer for any baseball fan in Western New York and Southern Ontario.
Each jar sold includes a certificate of authenticity from the Bisons head groundskeeper and we'll even throw in a 2020 Bisons pocket schedule from the minor league season that never was in 2020. But if you want this one-of-a-kind collectors item, you need to hurry. ONLY 500 JARS WILL BE SOLD!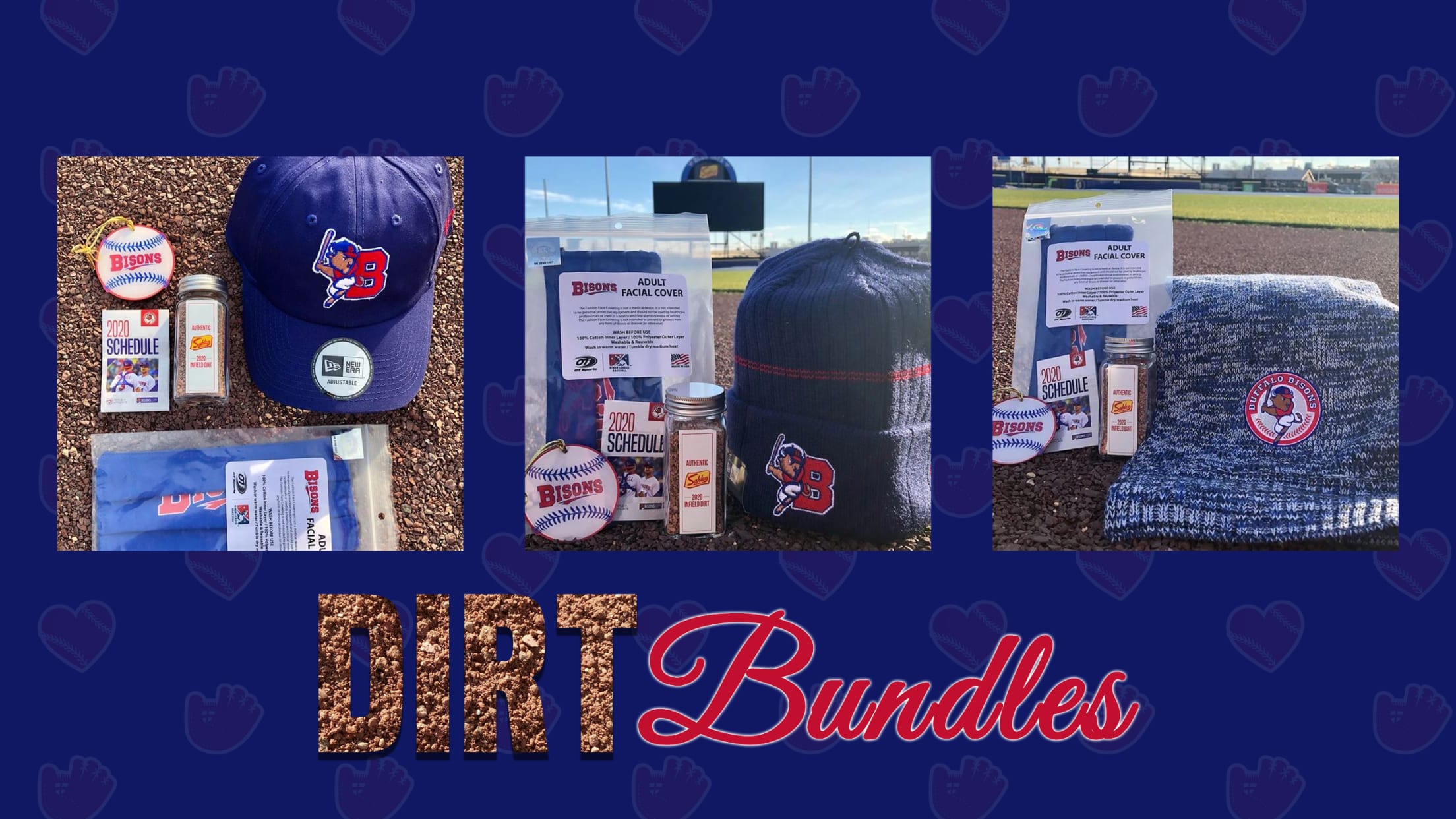 SAVE MORE: DIRT JAR HOLIDAY PACK BUNDLES
Because we've got much more to offer that just dirt, we've decided to ramp up the savings with a number of Dirt Holiday Pack Bundles that include this one-of-a-kind sports collectible.
Each Dirt Bundle will not only include a 4 oz. jar of Authentic Sahlen Field Dirt and Certificate of Authenticity, but also a Bisons Holiday Ornament, a Bisons Logo Face Mask (Youth or Adult) and a 2020 Bisons Pocket Schedule of the Herd season that never happened. (But you can still imagine the good times we would've had at the ballpark!). Along with these great items, you will receive.
HOLIDAY PACK #1 with New Era Classic Alt. Adjustable Cap -ONLY $40 (CLICK TO ORDER)
HOLIDAY PACK #2 with New Era 2020 On-Field Sport Knit -ONLY $48 (CLICK TO ORDER)
HOLIDAY PACK #3 with Sport Tek Marled Scarf -ONLY #48 (CLICK TO ORDER)
You can also view ALL Holiday Pack Options here.