APPLY TODAY: Internships available for 2022 Season
Gain experience & make connections in an exciting, rewarding environment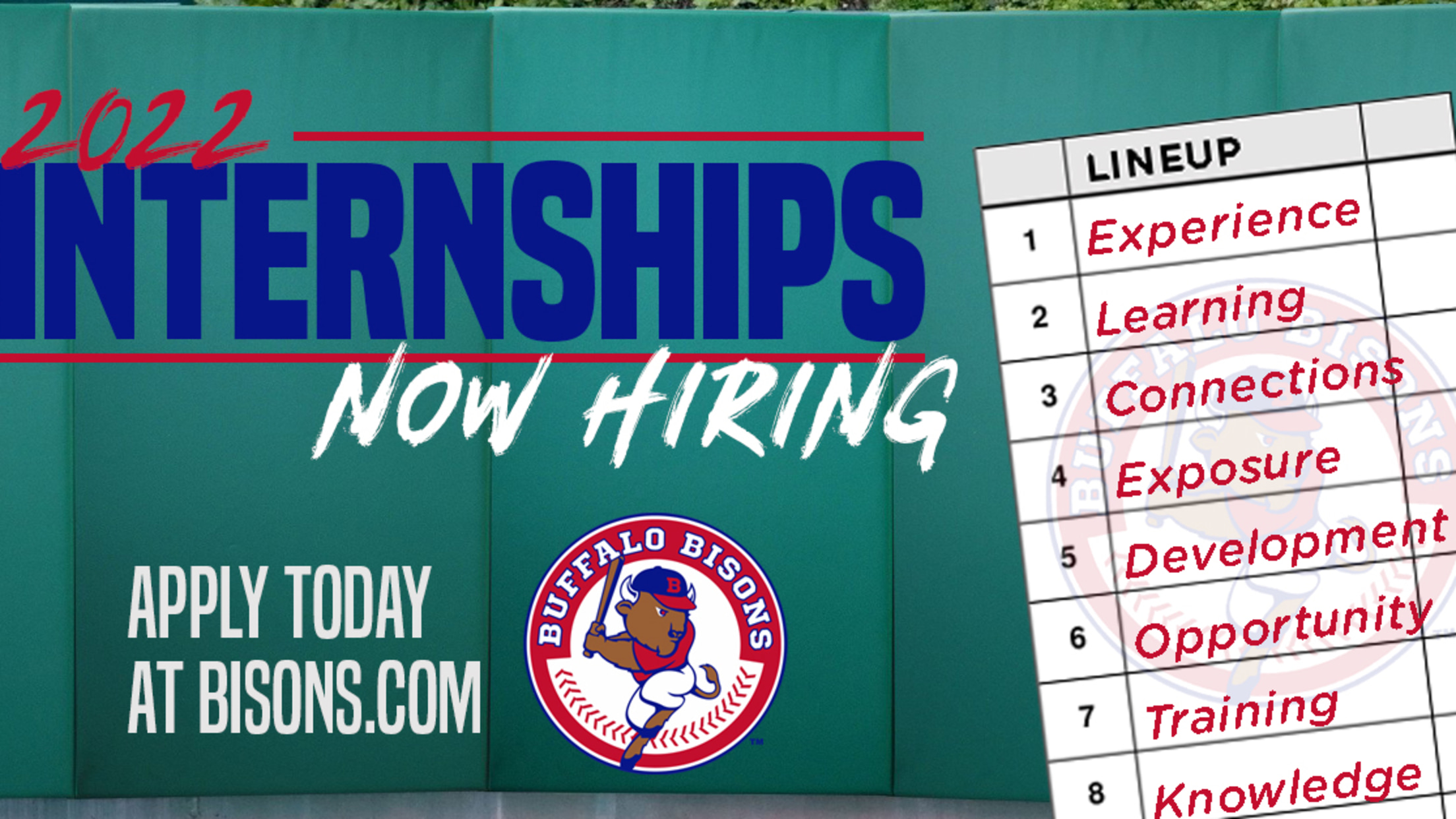 The Bisons are now accepting applications for internship positions for the 2022 Baseball Season! APPLY TODAY From working hands-on with the team's video, promotional or merchandise departments to making great connections through sales and customer service, an internship with the Bisons will help you prepare for your career in the
The Bisons are now accepting applications for internship positions for the 2022 Baseball Season! APPLY TODAY
From working hands-on with the team's video, promotional or merchandise departments to making great connections through sales and customer service, an internship with the Bisons will help you prepare for your career in the world of sports.
A full list of available positions and requirements can be found on the Bisons Internship Page. Applicants will be interviewed as applications/resumes are received, and there are a LIMITED NUMBER of internships available... so get yours in soon!
*Please note, all Bisons internships are unpaid and interns must be able to receive college credit.