Mother's Day Sale: 20% OFF Women's Collection
Take Mom to the ballpark. Bisons host Durham, May 8th (1pm)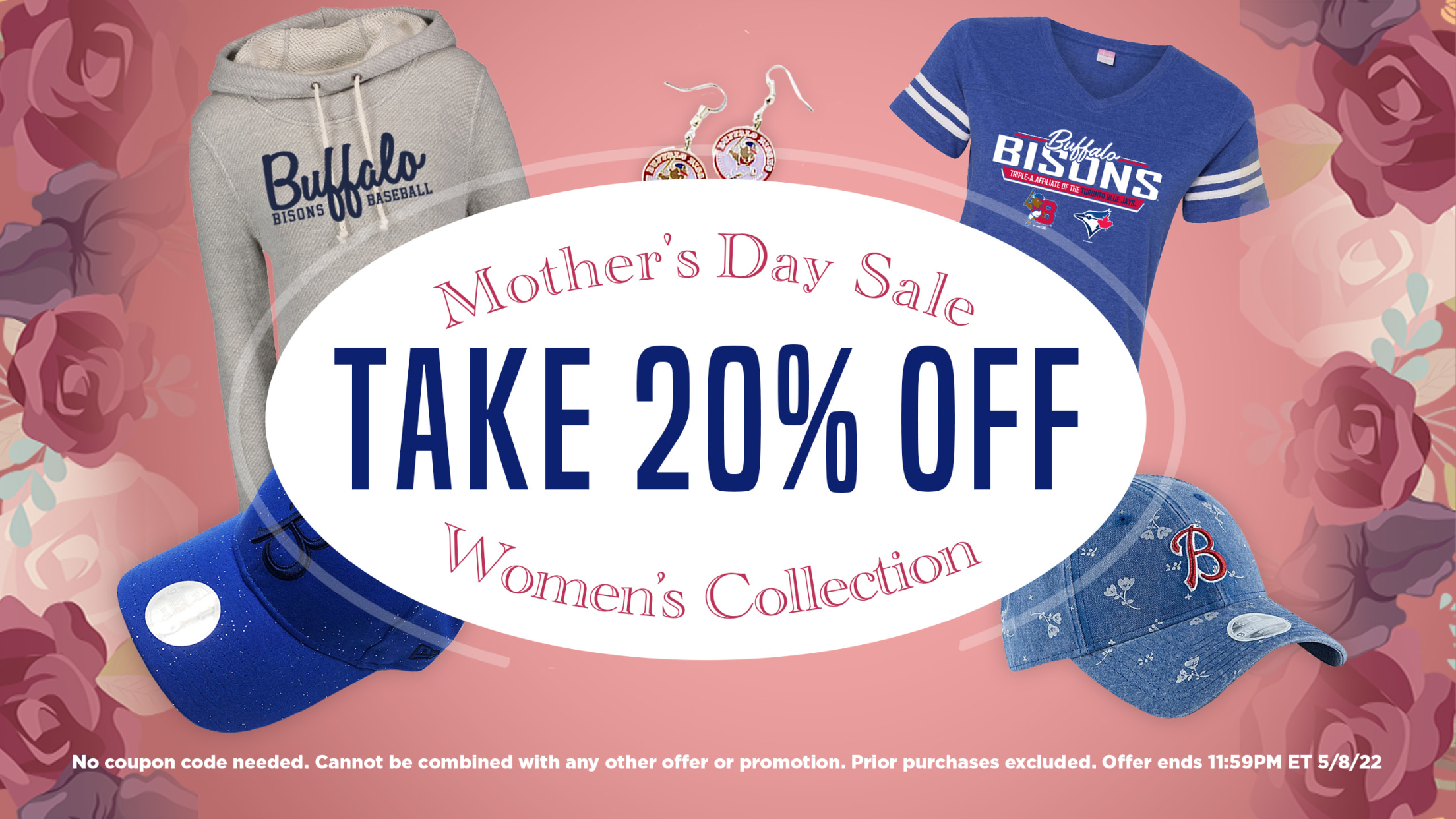 This year, why not treat Mom to some new Bisons gear and an unforgettable day at the ballpark!? The Bisons.com Online Shop's entire Women's Collection is now 20% OFF!* That includes Tees, Sweaters, Hoodies, Caps... even Bison earrings! There's no promo code needed and the 20% Discount will automatically be
This year, why not treat Mom to some new Bisons gear and an unforgettable day at the ballpark!?
The Bisons.com Online Shop's entire Women's Collection is now 20% OFF!* That includes Tees, Sweaters, Hoodies, Caps... even Bison earrings! There's no promo code needed and the 20% Discount will automatically be applied at checkout! Just order by Sunday, May 8 and save when you're shopping for Mom's special day! >>>Access the Bisons.com Online Shop
And while we are speaking of special days, the Bisons will host Mother's Day at the Ballpark as they take on the Durham Bulls on Sunday, May 8th with a 1:05 p.m. first pitch. After a fun-filled day at the ballpark, a special Post Game Mom Run the Bases as they get to join their kids for the Bisons great Sunday tradition. Remember, you can SAVE $3.00 on every ticket you purchase in advance of gameday!
You can also treat Mom to a Pre-Game All-You-Can-Eat Buffet in the Consumer's Pub at the Park with our special Buffet Ticket + Pack. For only $29.95 for adults ($25.95 for kids 12 and under), you get a great pre game meal plus your game ticket for all the action on the field. Check out PubatThePark.com for more information on this great way to fill up on great food and baseball on Mother's Day!!
*No coupon code needed. Cannot be combined with any other offer or promotion. Prior purchases excluded. Offer ends 11:59 PM ET 5/8/22.