LIMITED TIME: Catch a Bisons game in a suite with food for only $259
'Hot Stove Suite' special is available through January 31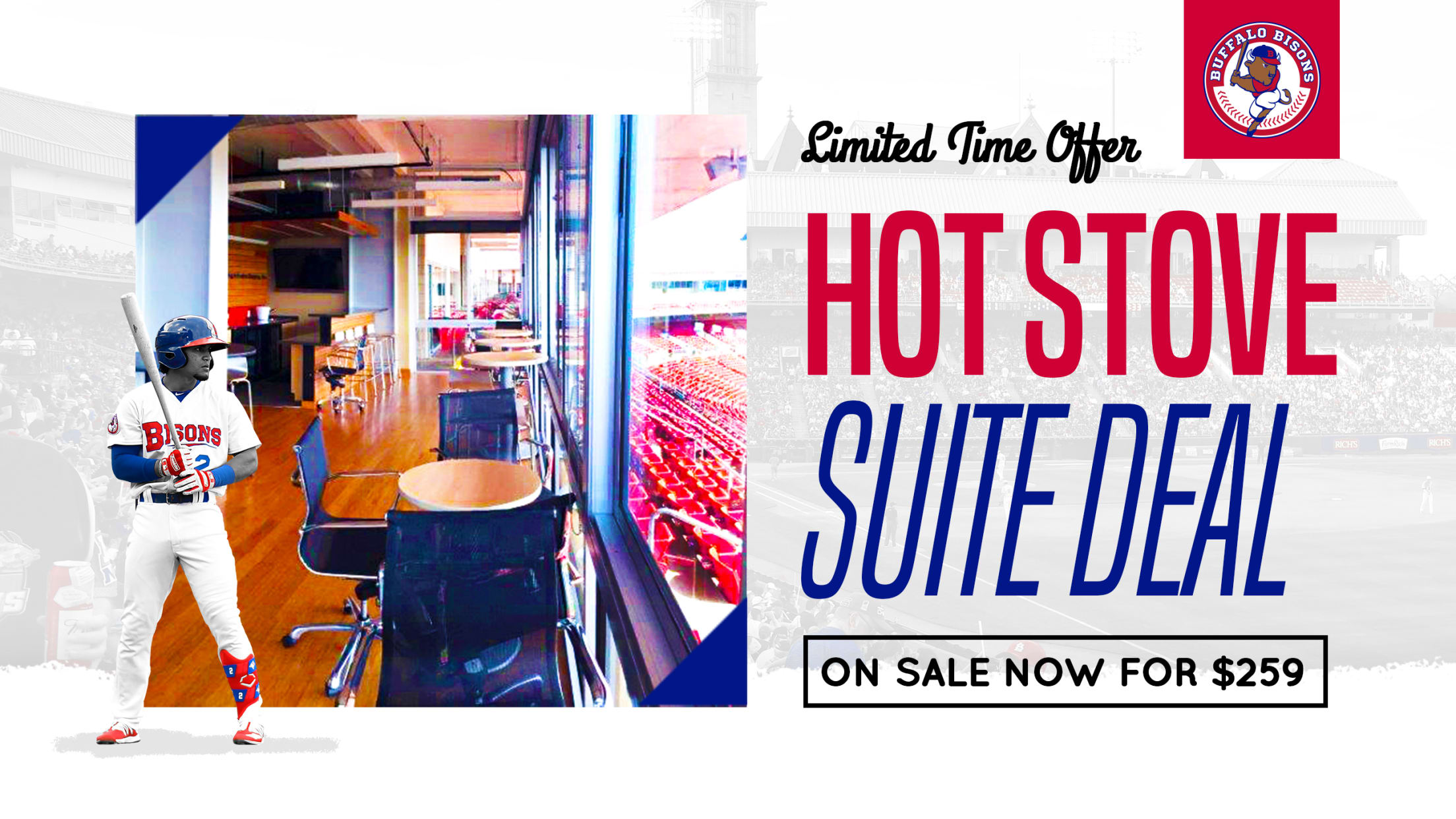 For a limited time, you can get the best deal for catching your next Bisons game in one the best spots in the ballpark!Now until January 31, the Bisons are running their popular 'Hot Stove Suite' special that gets you in a club level suite at Sahlen Field for only
For a limited time, you can get the best deal for catching your next Bisons game in one the best spots in the ballpark!
Now until January 31, the Bisons are running their popular 'Hot Stove Suite' special that gets you in a club level suite at Sahlen Field for only $259!
>>>Take advantage of this great offer<<<
The Hot Stove Suite special is valid for all Bisons home games from April 18 - May 28 of the 2020 season… that's 22 games to choose from. Included in your purchase is 12 game tickets, a Sahlen's Hot Dog Bar and Coca-Cola soft drinks to feed your group during the game and chips, pretzels & dip for when you get to the ballpark.
Additional game tickets can be purchased for only $10 each. Keep in mind, we have a limited number of suites available and dates are selected on a first-come, first-serve basis.
CLICK HERE to order and make sure you select your top three preferred dates. A Bisons sales representative will contact you to finalize all bookings.
[Empty Body]