Bisons.com has great Shipping Deals all October
Get free US shipping or $15 flat rate to Canada in Bisons Shop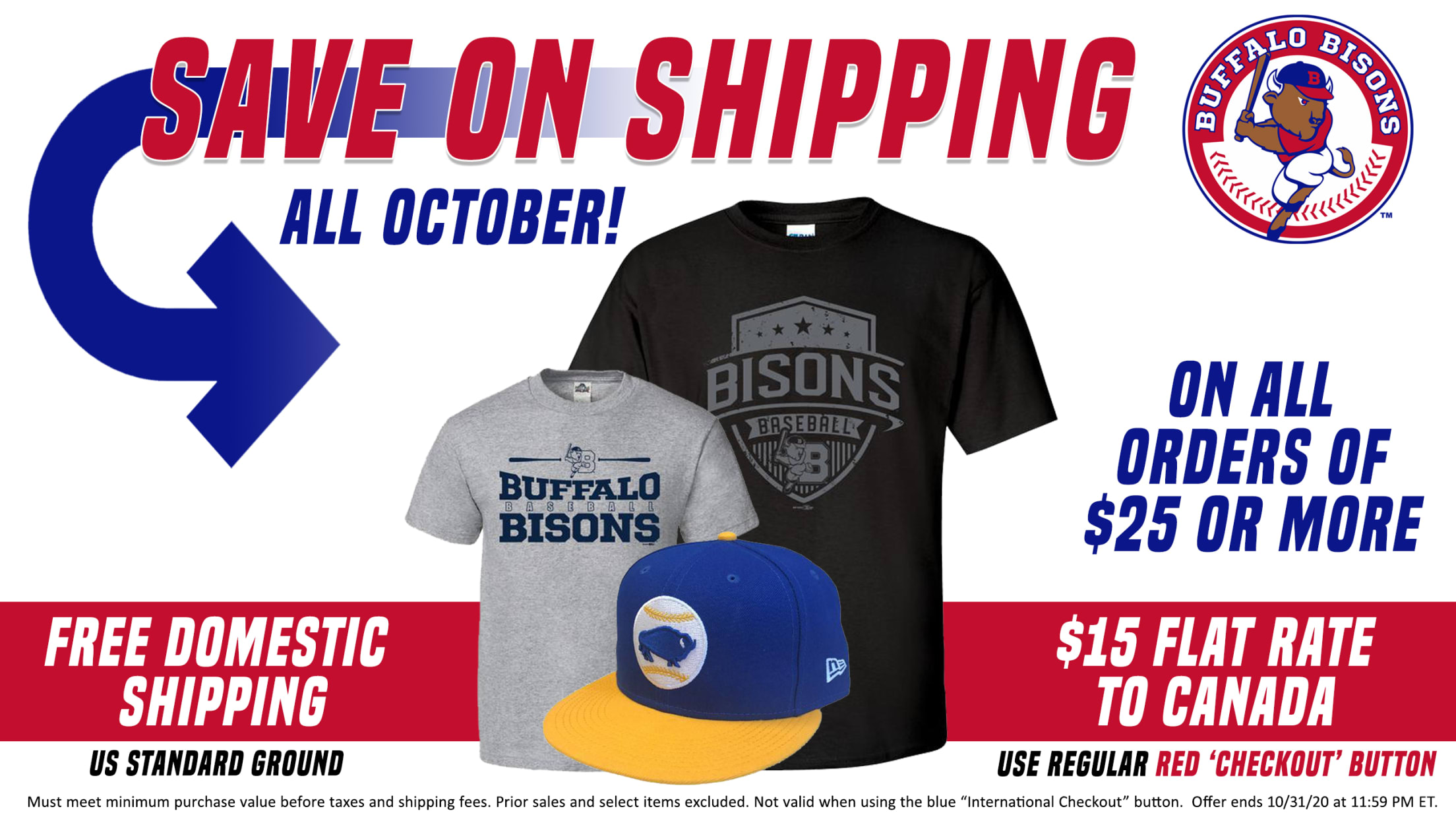 FREE US Standard Ground | $15 Flat Rate to Canada Now is a great time to visit the Bisons.com Online Shop as we've got a great deal on shipping you your new Bisons gear, whether you are in the States or in Canada. For the rest of October, all you
Now is a great time to visit the Bisons.com Online Shop as we've got a great deal on shipping you your new Bisons gear, whether you are in the States or in Canada.
For the rest of October, all you need to do is spend more than $25 in the Bisons Shop and let us do the rest. Fans from the stats will get FREE US standard ground shipping for their orders while orders will be sent to Canada for just a $15 flat rate in shipping
>>>Visit the Bisons.com Online Shop
No promo codes are needed. Just fill up your cart with at least $25 in great Bisons apparel, merchandise or collectibles and we'll take care of the rest. If you are part of our Herd in Southern Ontario or throughout the great nation of Canada, make sure you use the red checkout button when in your cart for the $15 flat rate shipping fee to be applied.
That's it. It's that easy. Get yourself a new hoodie or cap for the Fall season or start your holiday shopping early and take advantage of a great shipping offer from the Bisons.
_Must meet minimum purchase value before taxes and shipping fees. Prior sales/'The Seasons of Buffalo Baseball.' Book excluded. Not valid when using the blue "International Checkout" button. Offer ends 10/31/20 at 11:59 PM ET _