Bees 2020 Suite Special Begins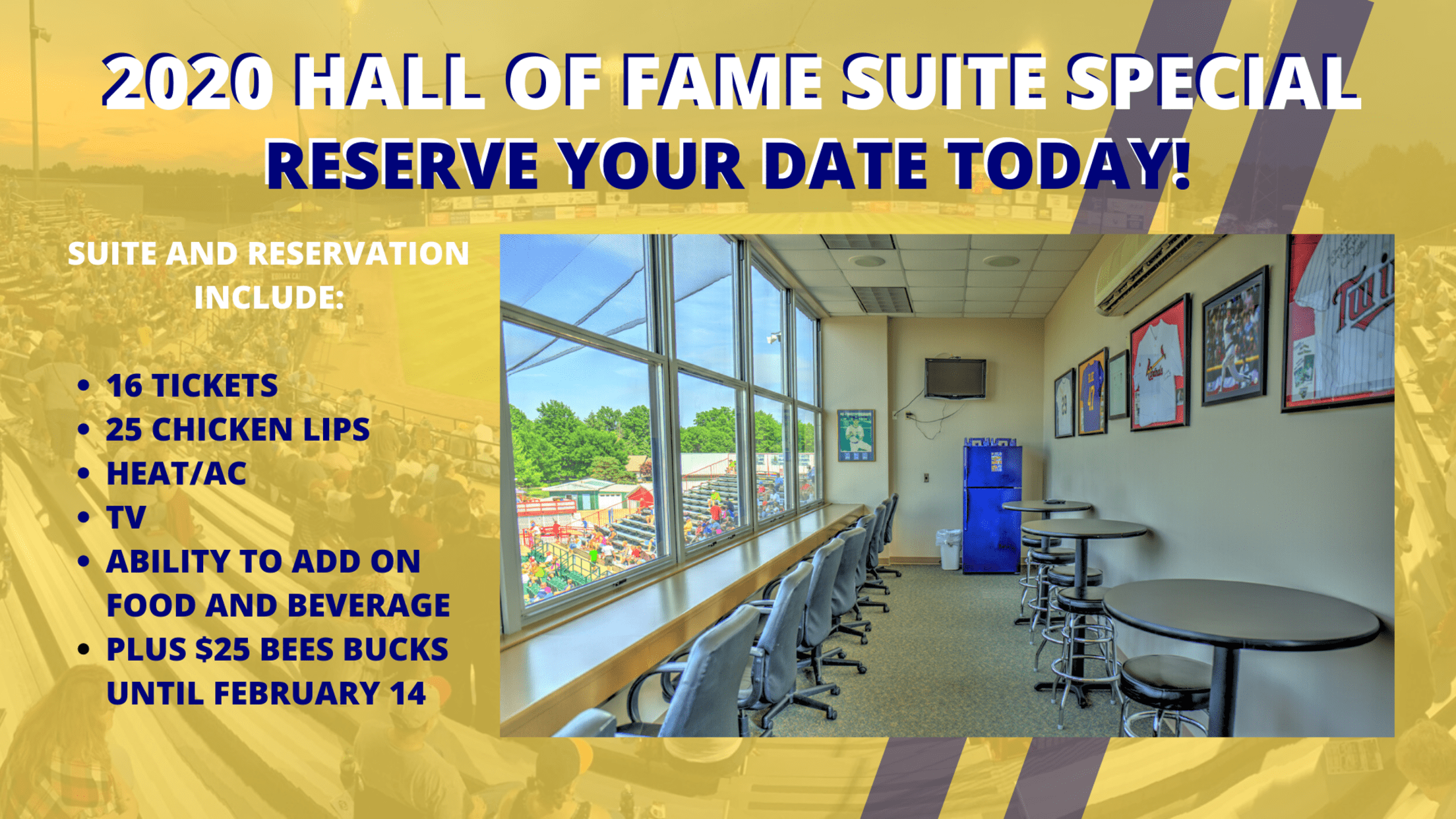 BURLINGTON, IA - The Burlington Bees officially invite fans to take part in the team's preseason sales special to reserve the Lips-to-Go Hall of Fame Suite for one or more home games in the 2020 season.Until Friday, February 14, when reserving the suite for a game, fans receive $25 dollars
BURLINGTON, IA - The Burlington Bees officially invite fans to take part in the team's preseason sales special to reserve the Lips-to-Go Hall of Fame Suite for one or more home games in the 2020 season.
Until Friday, February 14, when reserving the suite for a game, fans receive $25 dollars in Bees Bucks, the Bees' official in-ballpark currency. Each Lips-to-Go Hall of Fame Suite reservation includes 16 tickets to enjoy Bees baseball in the climate controlled, press box-level area and 25 chicken lips from Lips-to-Go.
Reservation cost for the suite is $275 for non-firework games and $325 for games featuring post-game fireworks.
The Hall of Fame suite offers a unique view of Bees action for friends, family and staff/employees with the ability to add food and beverage options.
For available game dates or to reserve your outing, call the Bees front office at (319)-754-5705 or email [email protected].