Bees seek game day staff
Bees seeking game day staff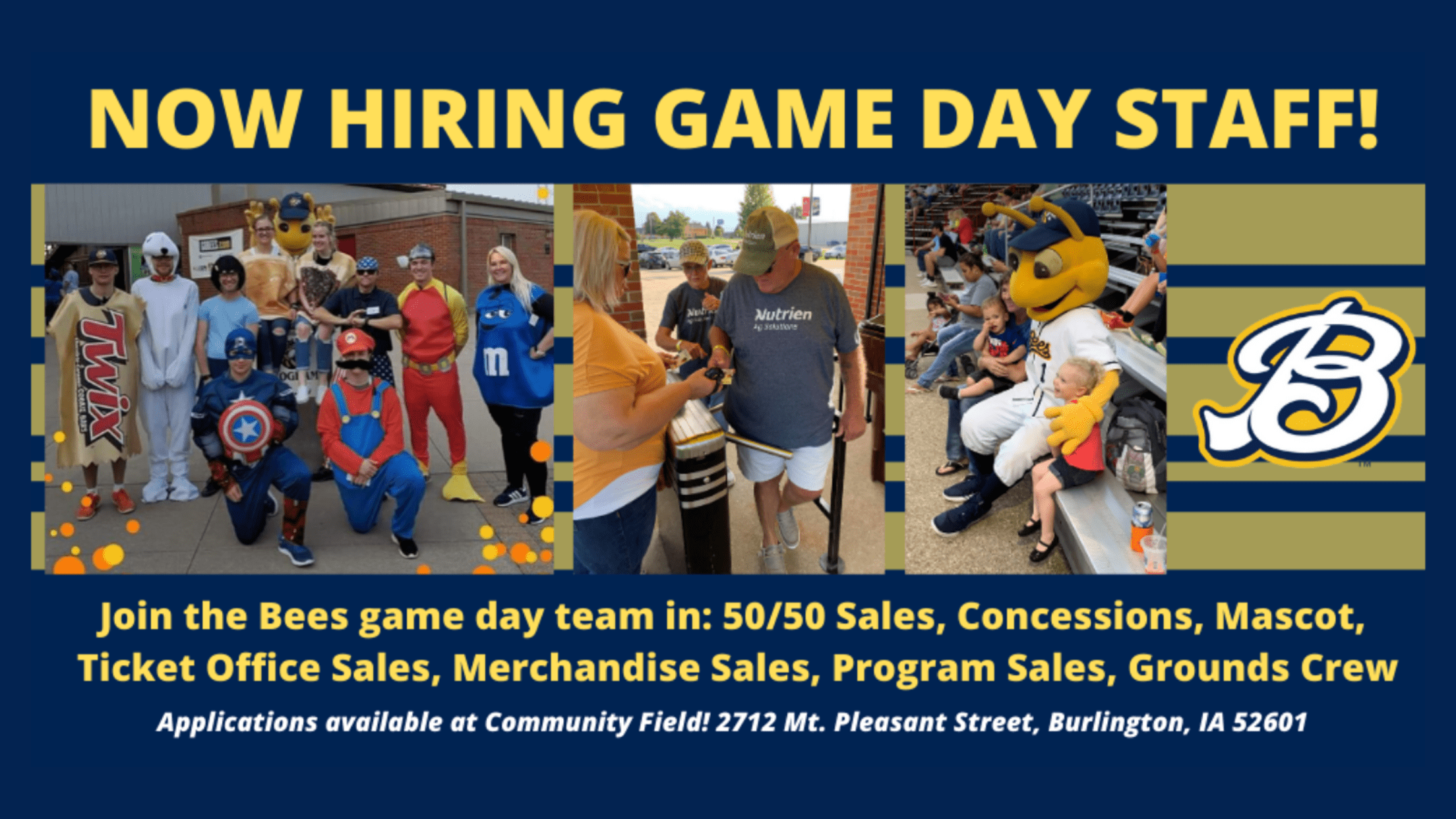 The Burlington Bees are currently taking applications for game day staff positions for the 2021 season. Each season the Bees employ game day staff in multiple specialties to assist in the game operations of Community Field for all 30 regular season Prospect League home games. Openings are available include 50/50
The Burlington Bees are currently taking applications for game day staff positions for the 2021 season.
Each season the Bees employ game day staff in multiple specialties to assist in the game operations of Community Field for all 30 regular season Prospect League home games.
Openings are available include 50/50 raffle ticket sales, concessions cashiering, grounds keeping assistance and mascot performance.
Applications are currently available for pick-up at the Bees Front Office near the main gate at Community Field or by clicking here.