Royals Announce 2019 Regular Season Schedule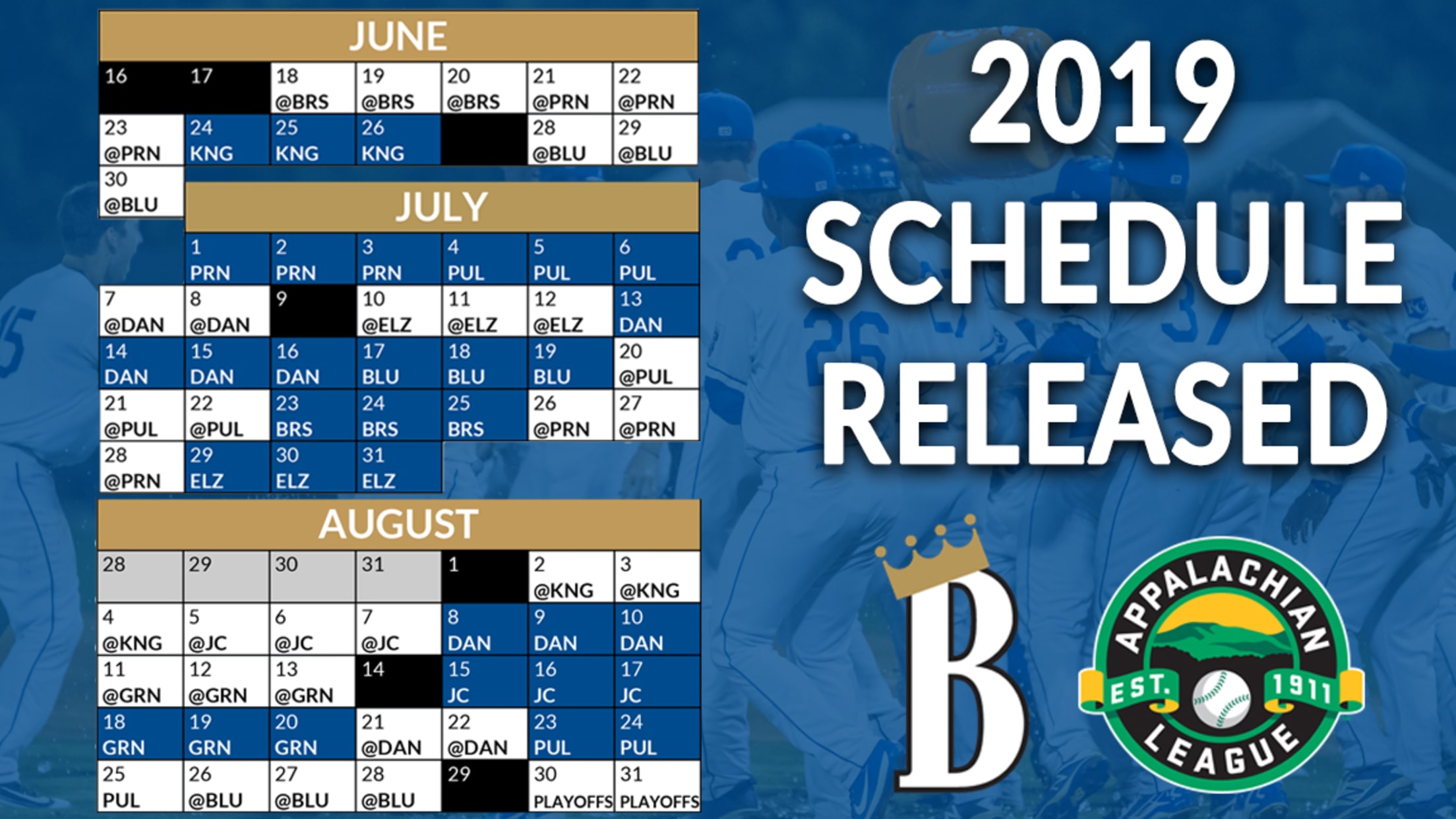 Burlington, N.C. (November 16th, 2018) - In conjunction with the Appalachian League of Professional Baseball clubs, the Burlington Royals today announced their 2019 regular season schedule. All game times will be announced at a later date.Opening Day is scheduled for Tuesday, June 18 at DeVault Memorial Stadium in Bristol, Virginia when
Burlington, N.C. (November 16th, 2018) -
In conjunction with the Appalachian League of Professional Baseball clubs, the Burlington Royals today announced their 2019 regular season schedule. All game times will be announced at a later date.
Opening Day is scheduled for Tuesday, June 18 at DeVault Memorial Stadium in Bristol, Virginia when the Royals take on the Bristol Pirates. The Royals open their season up on the road for the second consecutive year. The Royals home opener is set for Monday, June 24th when the Kingsport Mets travel to Burlington.
The B-Royals are home once again on July 4th. The Independence Day celebration will take place in the middle of a six game homestand that stretches from July 1st to July 6th. The first two of eleven games against the Danville Braves will take place in Danville on July 7th and 8th. The first home game against the D-Braves will take place later in the week on Saturday, July 13th.
Burlington will host 34 games at Burlington Athletic Stadium, including three in June, 19 in July, and 12 in August. A full schedule will be available soon online at www.burlingtonroyals.com. Season tickets, group outings, and bonus books are on sale now online or by calling the Royals front office at 336-222-0223.