Astros' Correa to miss remainder of season
Houston's No. 1 prospect undergoes surgery for fractured right fibula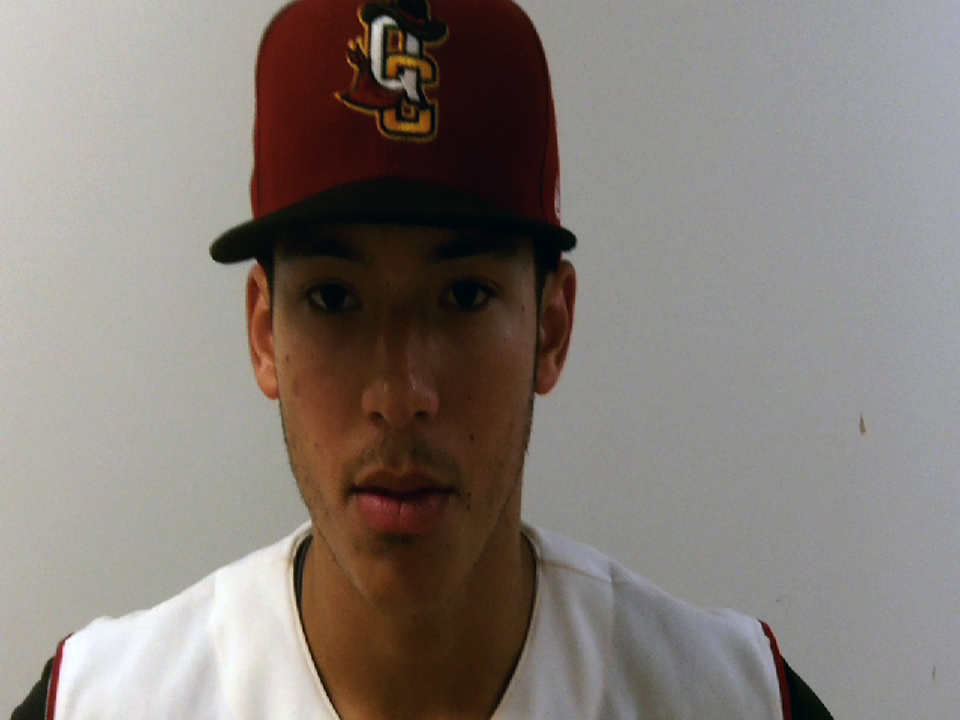 By Danny Wild / MiLB.com | June 25, 2014 8:21 PM
Top Astros prospect Carlos Correa will miss the remainder of the 2014 Minor League season after undergoing surgery Wednesday to repair a fracture of his right fibula.
The No. 1 overall pick in the 2012 Draft injured his leg during a Class A Advanced Lancaster game on June 21. The Astros confirmed baseball's No. 7 overall prospect will miss the rest of the season, but hope he will be healthy enough to return to the field during the Arizona Fall League in October.
Correa won't be able to put any weight on his right foot for at least four weeks and will then wear a walking boot.
"We'll have to see how the rehab goes," Astros general manager Jeff Luhnow told MLB.com. "It's obviously unfortunate."
According to the Houston Chronicle, the surgery was performed by Dr. Kevin Varner, the chairman of the Department of Orthopedics at Houston Methodist Hospital. Varner is the assistant team orthopedic surgeon for the Houston Texans, the Houston Dynamo and the University of Houston.
"[Correa is] one of our top young players in the game, losing this amount of time, but we are optimistic he's going to return to 100 percent and will back on the field with us ready to keep doing what he's doing," Luhnow told MLB.com.
The 19-year-old was batting .325/.416/.510 with 16 doubles, six triples, six homers, 57 RBIs, 50 runs and 20 stolen bases in 62 games for the JetHawks in the California League. He suffered the injury after oversliding third base on an RBI triple in the sixth inning of Lancaster's 7-5 loss at Lake Elsinore on Saturday.
It was suspected Correa may have broken a bone on the slide -- he was carried off the field and then carted from the dugout to the clubhouse with a towel over his face in obvious pain -- but the Astros waited until Wednesday to confirm reports on the severity of the injury.
"I'm very confident this is not the type of injury that will have long-lasting effects," Luhnow told MLB.com. "The biggest effect it will have is that he will miss some time in the short term. Being 19 years old and the special talents that he has, I don't expect this to be much more than a blip on the radar and just a timing thing more than anything else."
Luhnow said Correa is already optimistic about returning and rehabbing the injury.
"I talked to him several times over the past few days and he's taking it about as well as any young man can take it," Luhnow told MLB.com. "It's the first time he's been injured. He did a lot of research, we talked to several doctors. His parents are here supporting him and he went into this with a very good attitude. He's determined to work as hard as he can on his rehab and get back as soon as he can."
Luhnow indicated Correa would have most likely been promoted to Double-A Corpus Christi during the second half of the season since the Astros were thrilled with his progress in his second year.
"I consider what he did in high-A this year as having checked the box of dominating that level," Luhnow told MLB.com Tuesday. "I do think he would have and still may spend time in Corpus Christi."
Any hopes of the Texas League are over, though, as Luhnow confirmed a day later that the fibula was broken. The news came a day after Correa was selected to play in the 2014 All-Star Futures Game in Minnesota. The Puerto Rican shortstop was voted to the World Team last season in the first-ever Futures Finalists Vote.
"Obviously, we're going to probably have to slow him down a little bit because we want him to heal as well as he can," Luhnow told MLB.com. "And with a player like that, he's always going to want to push the envelope, so we're going to have to figure that out. He understands this is the nature of professional baseball and he needs to work twice as hard to get back to where he was."
Correa's bad break is the latest in a string of injuries to befall top prospects. Dodgers' No. 2 prospect Joc Pederson left his game with Triple-A Albuqueque on Tuesday after diving for a ball and landing hard on his right shoulder, while top Indians prospect Francisco Lindor was hurt earlier Wednesday and forced to leave his game with Double-A Akron after taking a bouncing ball of his face. He's also ticketed to play in the Futures Game next month.
That list doesn't include Byron Buxton, ranked as the No. 1 prospect in baseball by MLB.com, who has been limited to 20 at-bats over five games this season due to a wrist injury. His Twins teammate, Miguel Sano, MLB.com's No. 3 prospect, is out for the year after undergoing Tommy John surgery in March.
Danny Wild is an editor for MiLB.com. Follow his MLBlog column, Minoring in Twitter. This story was not subject to the approval of the National Association of Professional Baseball Leagues or its clubs.
View More