Cal notes: Appel focused on learning
Astros' top arm happy to be paired with McCullers, Hader, Correa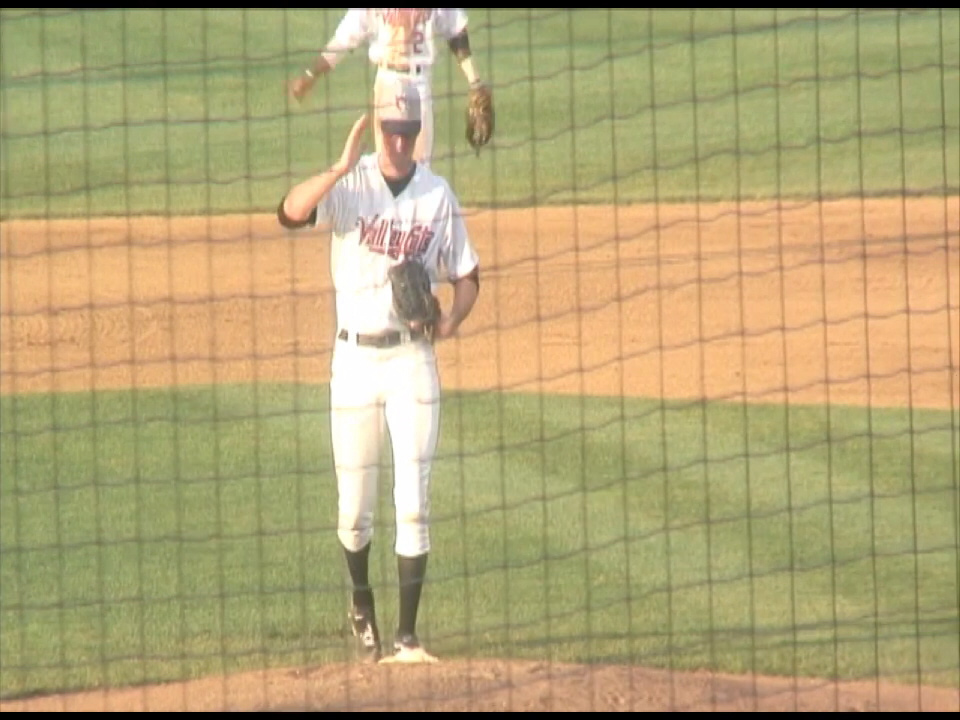 By Alex Espinoza / Special to MiLB.com | April 16, 2014 10:00 AM ET
It's not a numbers game in the Cal League.
Sure, a lot of wins, strikeouts and a low ERA are nice. But for developing pitchers like 2013 No. 1 overall Draft pick Mark Appel, it's about finding the rhythm of being a pro ball player. Monday marked the third start for the young righty as a member of the Lancaster JetHawks, and it lasted just three innings as he gave up three earned runs on five hits in an 11-10 loss to High Desert.
For the season, he's sporting a 5.06 ERA and 1.31 WHIP while striking out 11 batters in 10 2/3 innings of work. Numbers aside, Appel said he's "feeling great" after a January appendectomy slowed down his offseason throwing program, saying results aren't the most important thing for a pitcher at this point in his career.
"In the process of going to where I want to be, you have to get through some valleys to get to the peaks," Appel said. "I'm learning how to create a routine, how to work on a four-day rotation. It's been a process. I'm right in the thick of it and I'm real optimistic with where it's going. Even the bad games -- the ones where I give up hits and runs and walk the house -- they're all for something."
Listed at 6-foot-5, 225 pounds with a sharp three-pitch arsenal that includes a mid-90s fastball, effective changeup and plus slider, Appel's ceiling looks to be made out of paper.
Even though Houston's No. 2 prospect might not be putting up eye-opening stats to start the year, Appel is part of a pitching staff that's oozing with talent. No. 9 prospect Vincent Velasquez earned California League Pitcher of the Week honors after allowing just one earned run while striking out 16 over 13 innings. Add in No. 5 prospect righty Lance McCullers and No. 15 prospect lefty Josh Hader and you can see a big part of the Astros' Minor League pitching depth.
Not to mention the team's top prospect, Carlos Correa, also occupies the starting shortstop position. After reportedly considering Appel with the No. 1 overall pick in 2012, the Astros ultimately went with Correa, allowing Appel to slide all the way down to Pittsburgh at No. 8. Following stalled negotiations on a signing bonus with the Pirates, Appel decided to go back to Stanford for his senior year, where he solidified his stock as the top player available in the 2013 Draft.
"We're here to help the Astros be a winning team at the big league level," Appel said of he and Correa. "What we do now while we feel like nobody's looking is what will define us in the future. Carlos is a great of example of that. He's one of the first to show up and one of the last to leave."
Good pitching is always at a premium in the California League, a hitters' paradise that is even harder to navigate at batter-friendly Lancaster. But Appel said he's looking forward to the challenge of his first full season in affiliated baseball.
"You're getting thrown in the fire in this league," Appel said. "It's different, but [pitching coach] Don Alexander has done a great job of preparing our staff for what to expect. You just have to make pitches."
In brief
A youthful 29: In a league full of youngsters, 29-year-old Marquez Smith of the Bakersfield Blaze was named Offensive Player of the Week on Monday for his monster start to the season. In the first 10 games of the year, the first baseman batted .444/.500/.917 with three homers, 19 RBIs and 10 extra-base hits.
It's all cyclical: Modesto Nuts shortstop and No. 9 Colorado prospect Trevor Story recorded the league's first cycle of the year on Monday in a 14-12 loss to Visalia. The 21-year-old capped off the feat by hitting a seventh-inning triple, as he went 5-for-6 with a pair of a RBIs and a stolen base.
State of rehabilitation: The California League has already served as something of a proving ground for a few Major League players rehabbing their respective injuries. Oakland A's reliever Ryan Cook and outfielder Craig Gentry (Stockton), along with San Francisco Giants southpaw Jeremy Affeldt (San Jose) have all recently made appearances with Cal League affiliates.
Staying up late: There have been a host of extra-inning affairs to start the Cal League season, but none have been wilder than the 18-inning marathon between Stockton and Visalia last Thursday. Ultimately, Ports first baseman and 2013 A's first-rounder Billy McKinney hit an RBI single to give Stockton a 6-5 victory in a contest that took five hours and 27 minutes to complete. Outfielder Dusty Robinson, who went 2-for-5 with two doubles, two walks and an RBI, pitched a scoreless inning of relief to earn the victory.
Alex Espinoza is a contributor to MiLB.com. This story was not subject to the approval of the National Association of Professional Baseball Leagues or its clubs.
View More