Cal notes: D-backs' Drury dismissing doubts
Visalia third baseman proving he's more than blockbuster 'throw-in'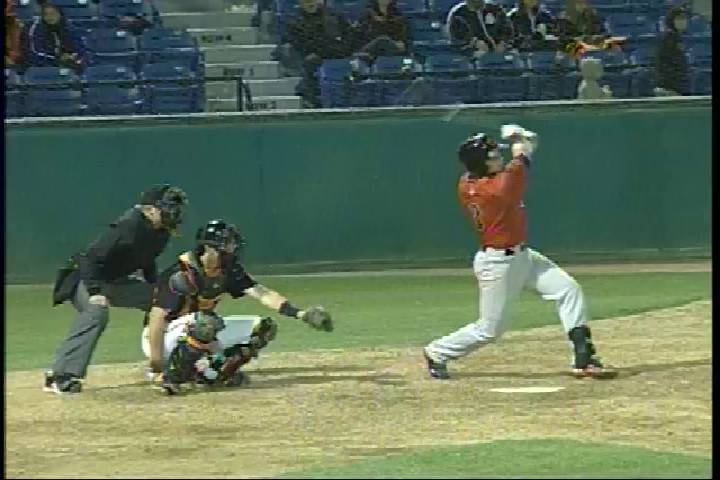 By Alex Espinoza / Special to MiLB.com | April 30, 2014 10:00 AM ET
The Brandon Drury narrative needs to be rewritten.
The way it goes now, he was just a 20-year-old infield prospect originally lost in the shuffle during the Justin Upton blockbuster in January 2013. Drury was shipped to Arizona as part of a seven-player deal that sent Upton and Chris Johnson to Atlanta, a trade that's widely viewed as a one-sided victory for the Braves so far.
After posting a .229/.270/.333 slash line with six homers and 51 RBIs for Class A Rome in the South Atlantic League in 2012, Drury was often slapped with the dreaded "throw-in" label in the high-profile deal.
But he never doubted himself.
"I think I've been inconsistent, just as a young player in development," Drury said. "But people always talk about the 2012 season -- 'he struggled ... he struggled.' I haven't heard about that good first year I had -- they never bring that up. I'm not really sure why."
Indeed, Drury's 2011 season was a fine one for Rookie-level Danville. In 63 contests, he batted .347/.367/.525 with eight homers, 23 doubles and 54 RBIs. A year later, the D-backs were happy to add Drury to their system.
It's been about 15 months since Drury was part of the high-profile swap, but it looks like he's acclimated to his new environment well.
"It's obviously a little weird at first going to a new organization, new guys, new team, new everything," Drury said. "But it's the same game. You can't put that pressure on yourself."
Drury is currently ranked as Arizona's No. 8 prospect after putting together a monster 2013 campaign when he led the Minor Leagues with 51 doubles while hitting .302/.362/.500 with 15 homers and 85 RBIs for Class A South Bend.
This past week, Drury put together a huge series in San Jose for the Visalia Rawhide, who've been jockeying with the Bakersfield Blaze atop the Cal League North Division for first place. He batted 9-for-20 with a double, three homers and eight RBIs during the four-game set, helping the Rawhide earn three victories.
Don't be surprised if the 6-foot-2, 190-pound, right-handed slugger continues to put up big numbers throughout the summer in the Cal League.
"It's definitely a hitter's league," Drury said. "It flies a little better than in other leagues where it's cold at the beginning of the season. Some of the parks are a little smaller than other parks, but there are a lot of fields that are pretty fair, though, too. I think it kind of evens out."
The other Top 20 D-backs prospect on the team is No. 15 Jimmie Sherfy, the club's right-handed closer. Through 25 games, the Rawhide toted the league's third-best team ERA (3.50) and third best batting average (.275).
"I think our team's one of the best teams I've ever played on," Drury said. "We got everything -- pitching, hitting, defense. We've got a pretty special team."
In brief
Lights, camera, Kershaw: Tinseltown invaded Rancho Cucamonga on Friday night as Dodgers ace and two-time reigning Cy Young winner Clayton Kershaw made a rehab start. Kershaw threw five innings, allowing a run on two hits and a walk while striking out six in a 6-3 loss to Lancaster. He is scheduled to start for Double-A Chatanooga on Wednesday night in his second rehab appearance.
Bad Appel: Last year's No. 1 overall pick Mark Appel has been removed from the Lancaster JetHawks roster after four rough starts and sent to extended spring training. Earlier this year he mentioned the growing pains that come with a first full season in pro ball. In his latest start against Inland Empire, Appel lasted just 2 1/3 innings while giving up three runs on six hits and a walk.
Without Williamson: Dr. James Andrews performed Tommy John surgery on slugging San Jose Giants outfielder Mac Williamson on Tuesday, per the San Francisco Chronicle. Williamson, who belted 25 homers last year and is San Francisco's No. 9 prospect, was batting .318/.420/.506 with seven doubles, three homers and 11 RBIs in 23 games. The Chronicle reported Williamson, 23, was battling elbow soreness all year.
Alex Espinoza is a contributor to MiLB.com. This story was not subject to the approval of the National Association of Professional Baseball Leagues or its clubs.
View More