Purple pros: Dash introduce classic look
Winston-Salem welcomes retro aesthetic in new primary logo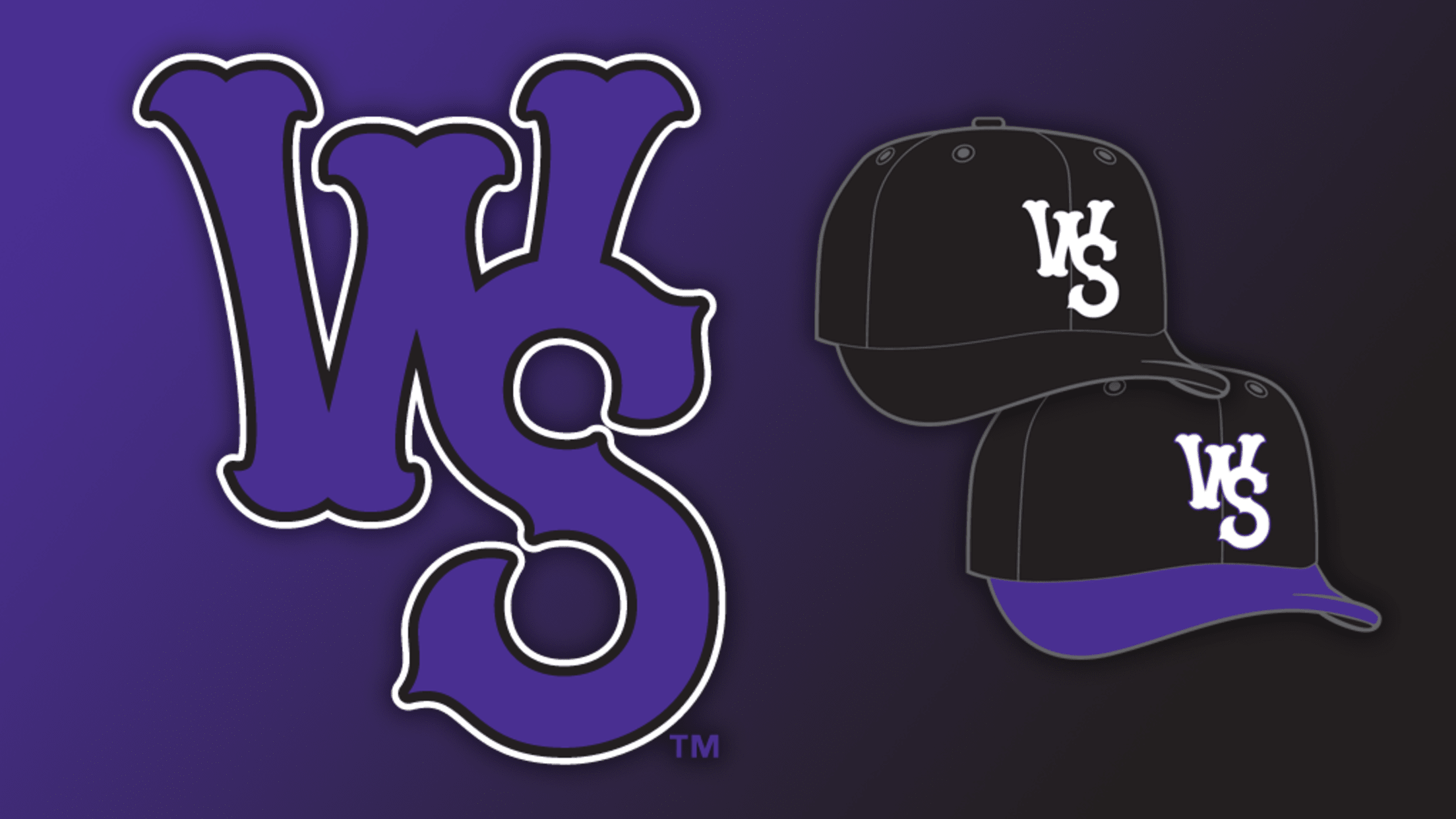 New decade, new logo. The Winston-Salem Dash, Class A Advanced affiliate of the Chicago White Sox, unveiled their new primary logo on Wednesday afternoon. The longtime Carolina League franchise has adopted a simpler, cleaner look, featuring an interlocking "WS." This mark offers simultaneous nods to both "Winston-Salem" and "White Sox."
Carolina League announces 2019 off-the-field awards
Myrtle Beach Pelicans lead the way with three honors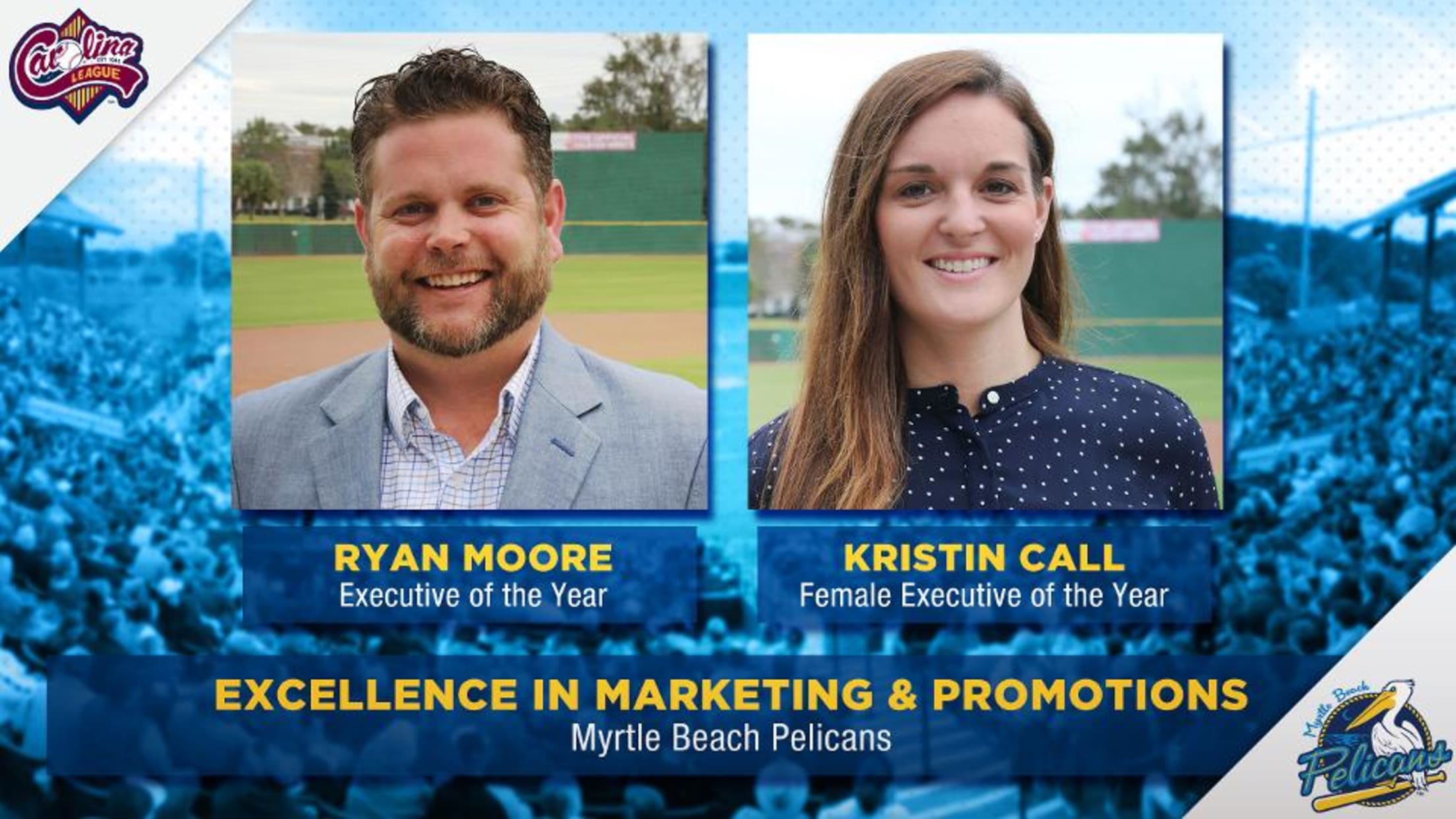 WINSTON-SALEM, N.C. (Oct. 14, 2019) - Following another incredibly successful season on and off the field, the Carolina League has announced its honorees for several off-the-field awards:Calvin Falwell Executive of the Year: Myrtle Beach's Ryan MooreFemale Executive of the Year: Myrtle Beach's Kristin CallJohn H. Johnson President's Award Nominee: Winston-Salem
Winston-Salem's Weil named Broadcaster of the Year
Dash's second-year voice honored by his peers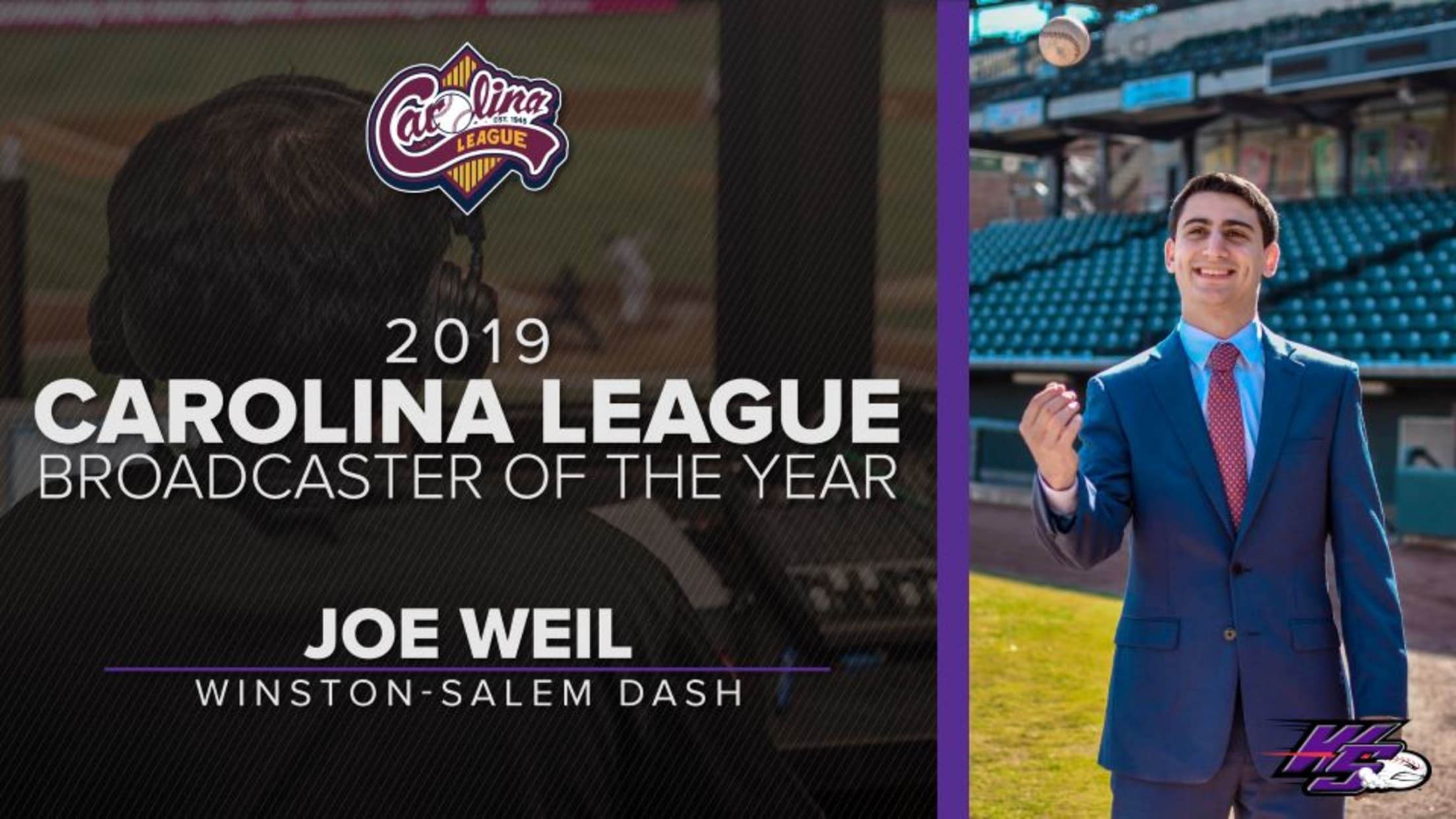 WINSTON-SALEM, N.C. (Oct. 8, 2019) - Joe Weil, the play-by-play broadcaster for the Winston-Salem Dash, has earned the Carolina League's eighth-annual Broadcaster of the Year award. Weil received the most votes among the league's lead broadcasters and broadcast assistants.Weil, 26, has been a member of the Dash's broadcast team since
Blue Rocks roll to first Mills Cup since '99
Lugo, other young Royals arms stay dominant through Game 5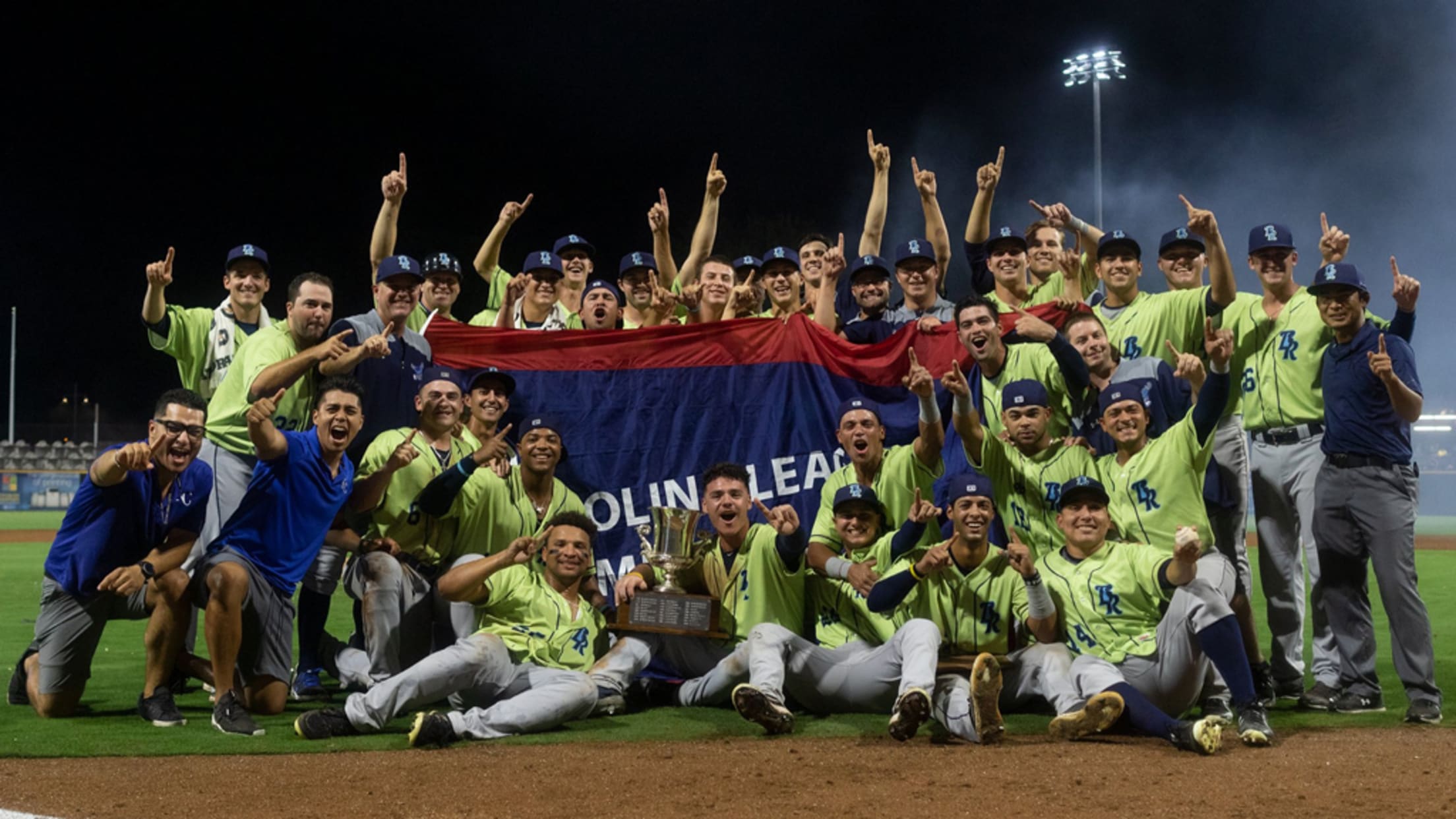 FAYETTEVILLE, North Carolina -- Tad Ratliff would like to make this a habit.The right-handed Kansas City prospect was on the mound for the final pitch of the Carolina League season, completing another pitching masterpiece for the Class A Advanced Blue Rocks."It's just so cool to throw the last pitch of
Cox hurls gem, keeps Blue Rocks alive
Royals No. 21 prospect throws six one-hit innings in Game 4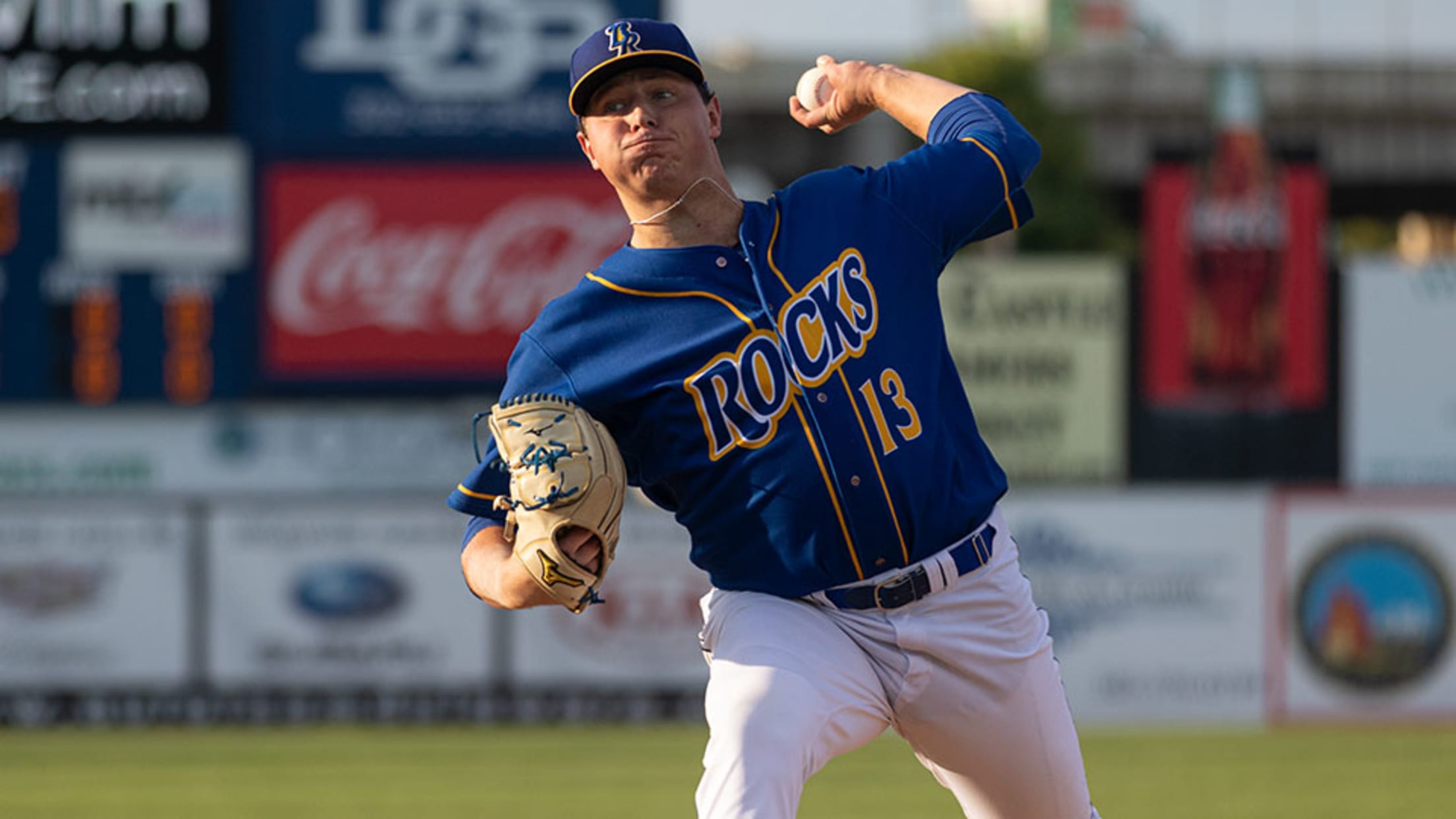 Wilmington had its back against the wall in the Mills Cup Finals, but pitching coach Steve Luebber had no doubt that Austin Cox would come through. Sure enough, the left-hander kept his team alive.The Royals' No. 21 prospect took a no-hitter into his final frame, allowing one knock over six innings,
Toolshed: Hicklen more than raw talent
No. 15 Royals prospect adding power to impressive speed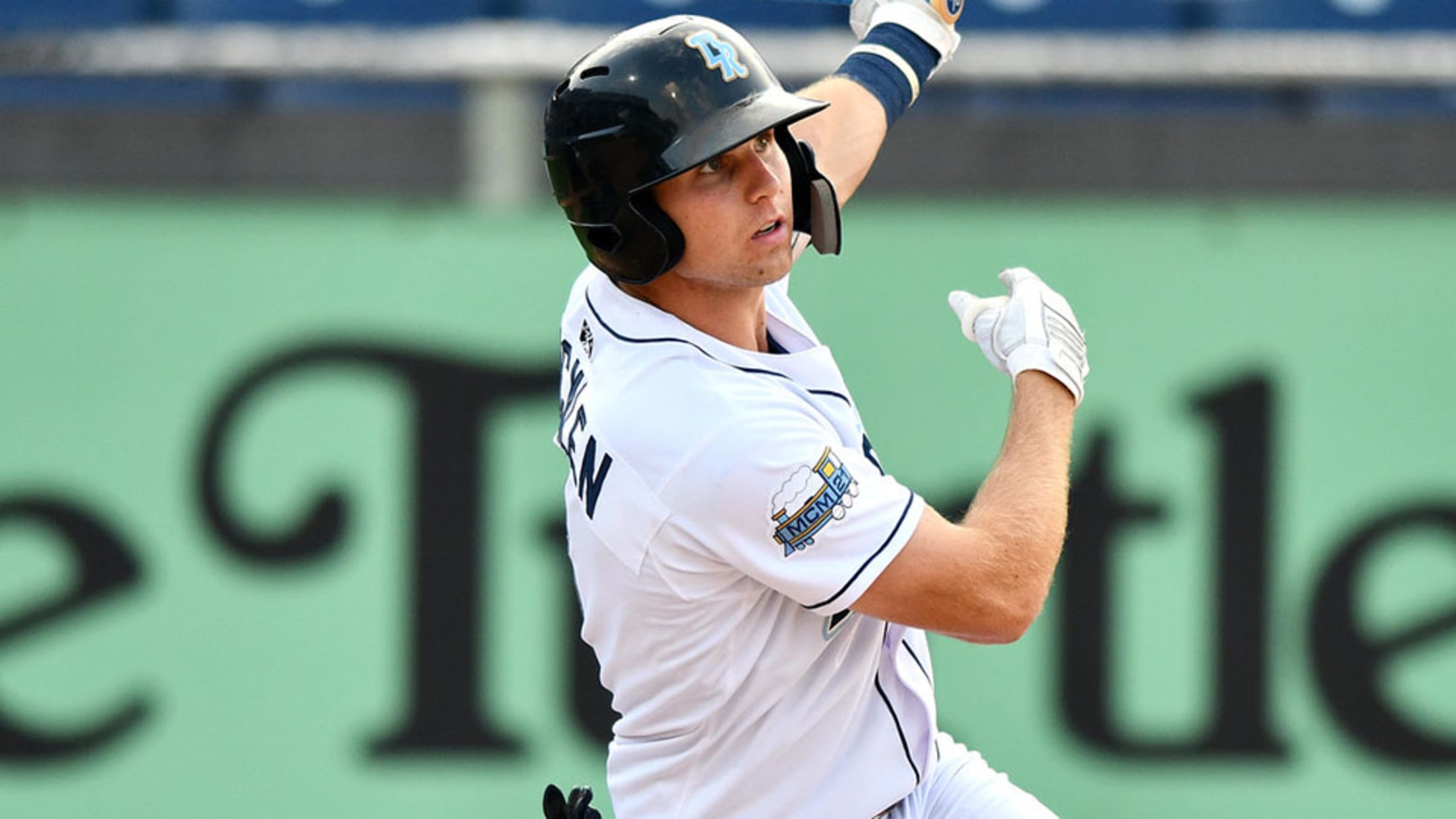 Brewer Hicklen couldn't help but laugh a little. Yes, he knew it would be Saturday in two days. Yes, that meant everyone's attention would be on college football. Yes, he knows he's 23 years old. But..."I still think about it, I'll be honest with you, even at this age," he
Rodriguez gets Woodpeckers closer to title
Astros No. 26 prospect fans seven over six innings in Game 3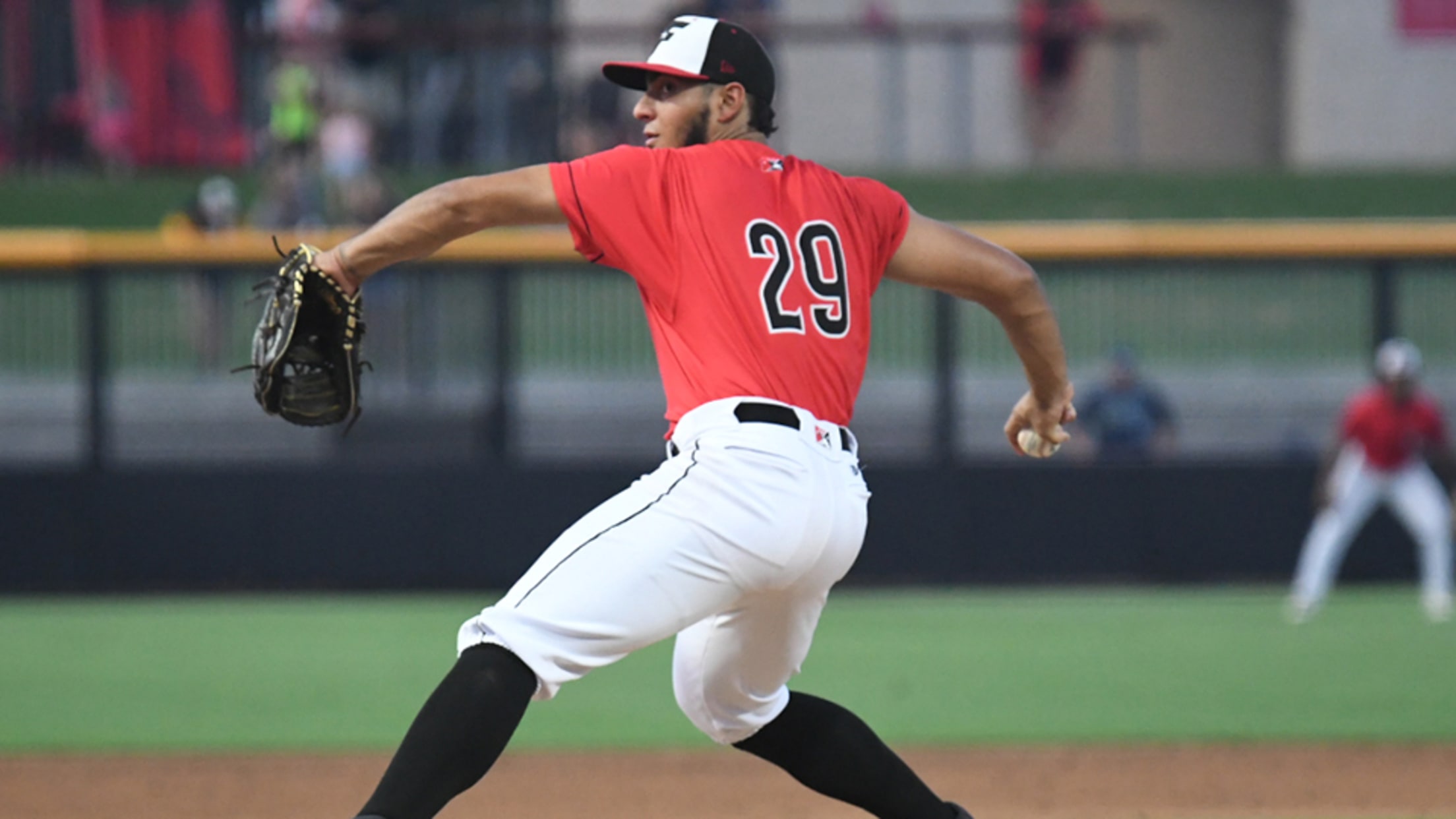 Nivaldo Rodriguez had already been a boon to the Fayetteville pitching staff down the stretch. On Thursday, he put the Woodpeckers a win away from the Carolina League title. The Astros' No. 26 prospect struck out seven and allowed a run on three hits over six innings as Fayetteville edged Wilmington, 2-1,
Melendez delivers in clutch for Blue Rocks
Royals No. 9 prospect's RBI single helps even Mills Cup Finals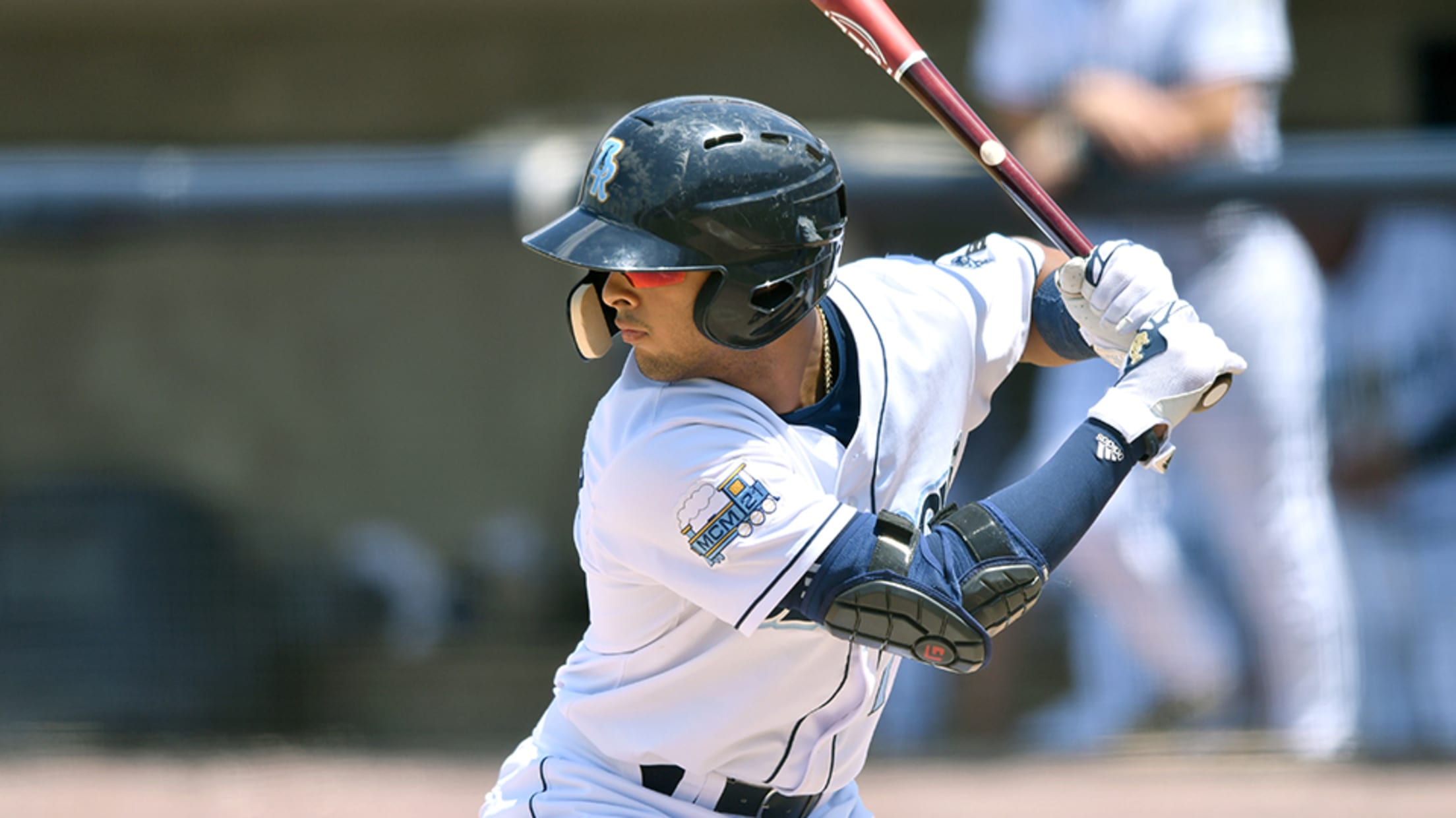 With Class A Advanced Wilmington staring at a 2-0 deficit in its best-of-5 Mills Cup Finals, MJ Melendez kicked in the door left ajar by Fayetteville.Kansas City's No. 9 prospect delivered a tiebreaking single in the seventh inning as the Blue Rocks rallied past the Woodpeckers, 5-4, to even the
Hensley lofts Fayetteville to early lead
Astros infielder belts first playoff tater in Mills Cup Finals opener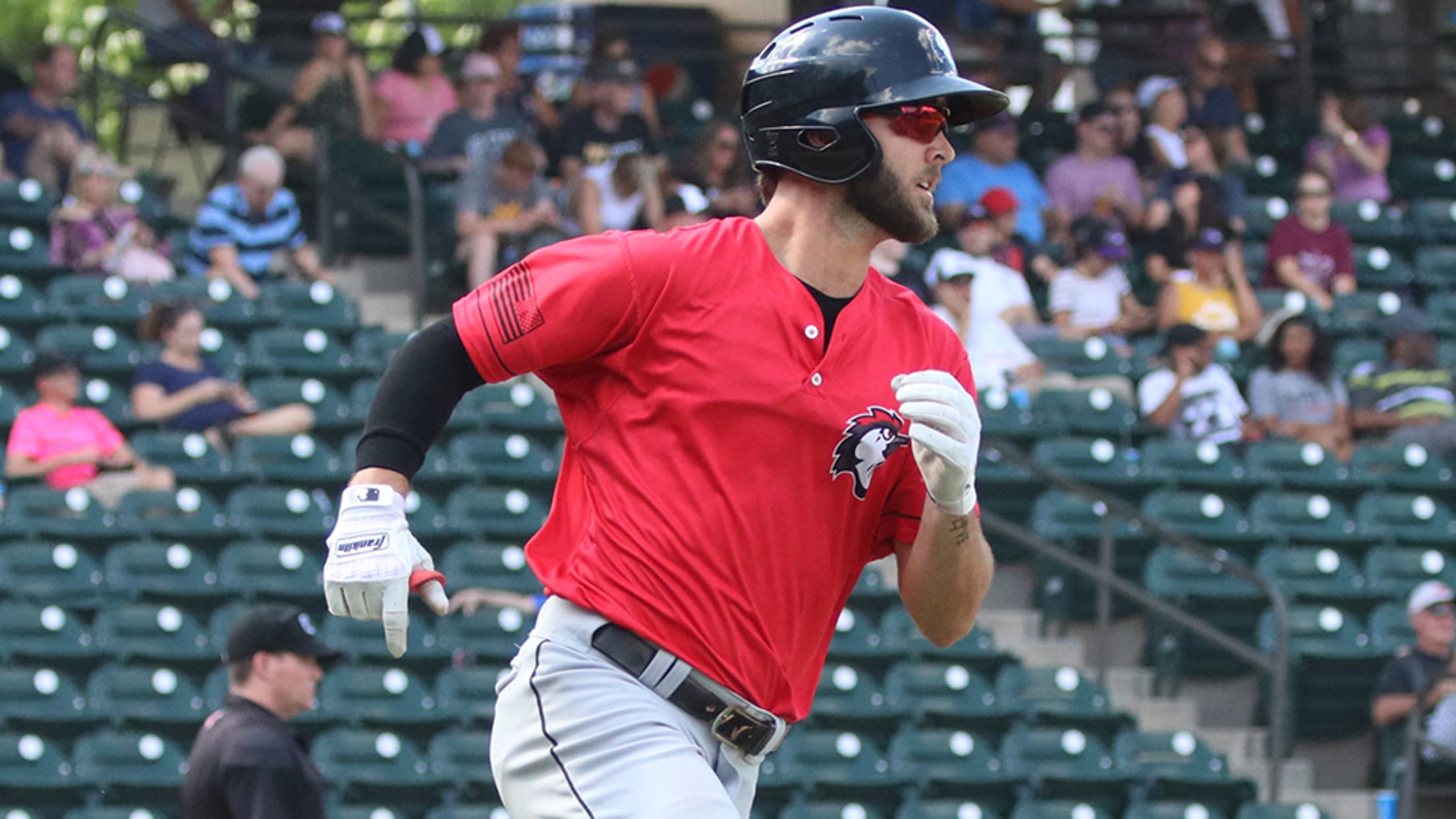 Since his promotion to the Carolina League on Aug. 1, David Hensley has been stringing hits together. On Tuesday, he helped Fayetteville jump out to an early lead in the Mills Cup Finals.The Astros infield prospect went 3-for-5 with a two-run homer as the Woodpeckers edged Wilmington, 2-1, at Frawley
Blue Rocks cap comeback, advance
Wilmington to play for Mills Cup after Lugo strikes out 10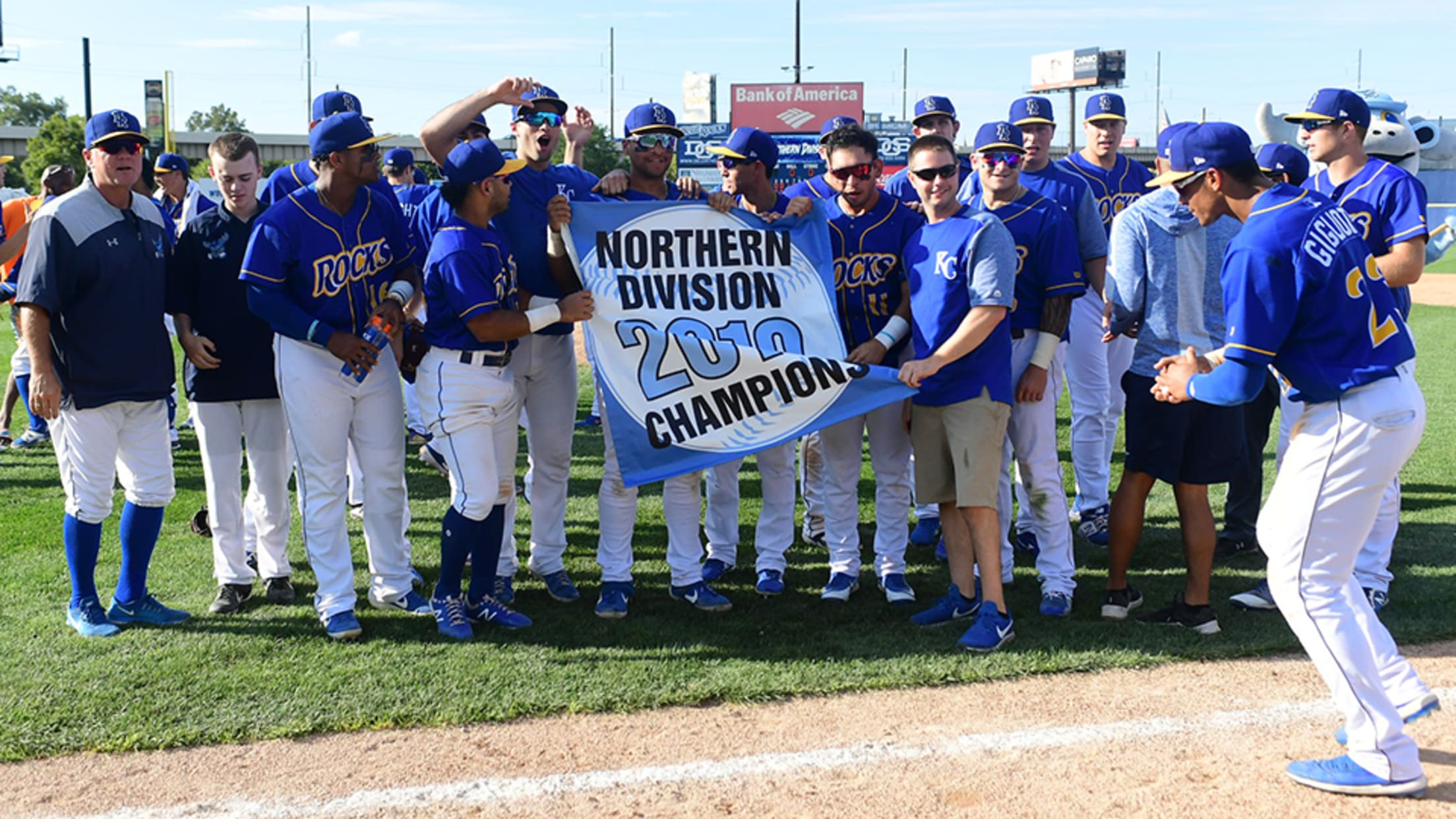 If the Carolina League semifinals proved anything, it was that home-field advantage was paramount. After losing the first two games in Salem, Class A Advanced Wilmington completed a comeback for the ages.Royals left-hander Rito Lugo struck out 10 over six innings as the Blue Rocks defeated Salem, 6-3, on Sunday
Hill's walk-off hit buoys Blue Rocks
Wilmington nips Salem, forces Game 5 in Mills Cup semis
The Carolina League will feature two winner-take-all games to determine the Mills Cup Finals matchup.In its second straight walk-off win, Wilmington got an RBI single in the 10th inning from Tyler Hill and edged Salem, 5-4, in Game 4 of the best-of-5 semifinal series on Saturday at Frawley Stadium.
Hicklen delivers Blue Rocks from brink
Royals No. 15 prospect stuns with walk-off bunt in semifinals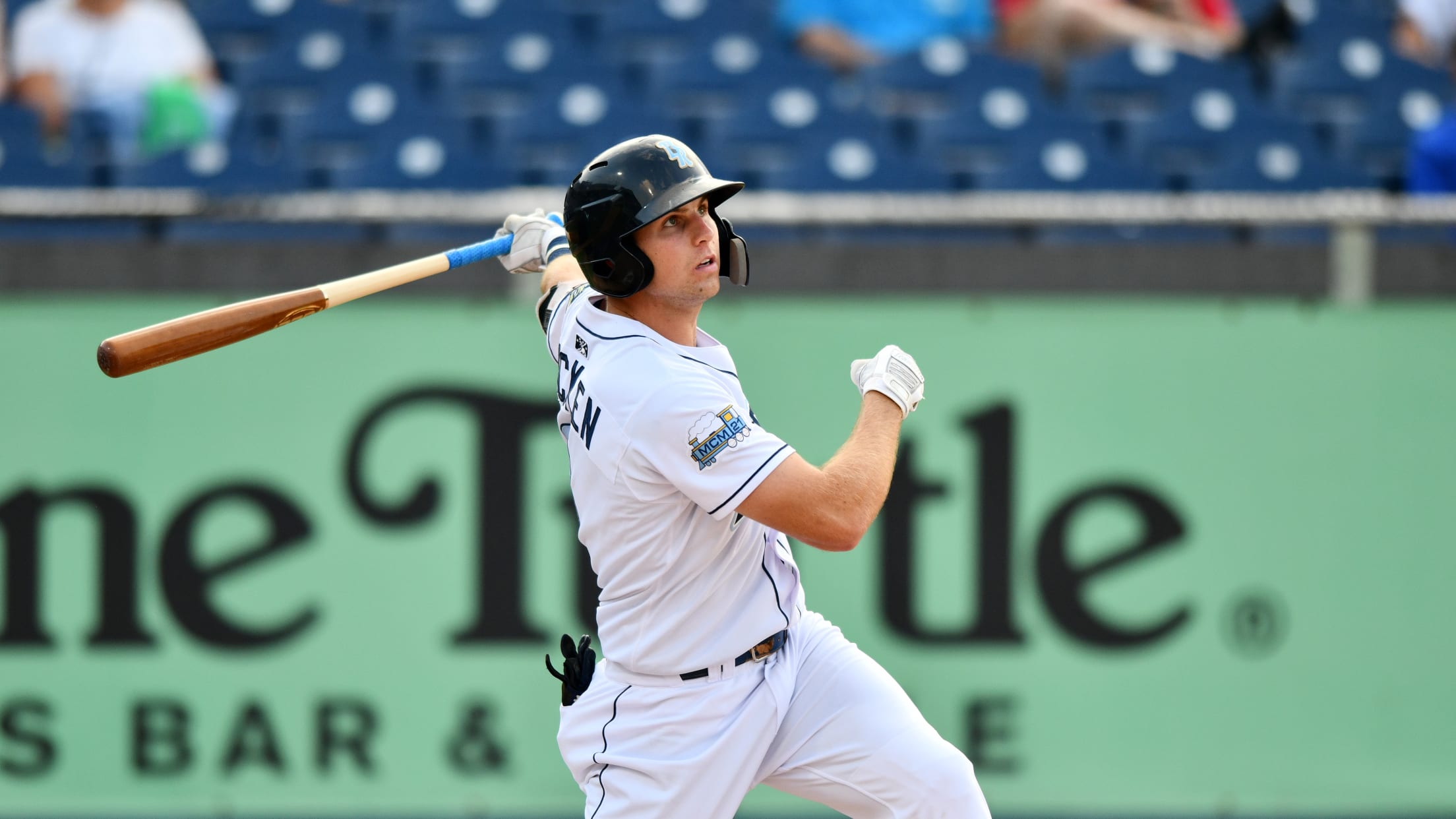 It was a wild night at Frawley Stadium.Wild pitches in the eighth and ninth innings ramped up the excitement before Royals No. 15 prospectBrewer Hicklen delivered a walk-off bunt as Wilmington nipped Salem, 3-2, in Game 3 to stave off elimination in the Mills Cup semifinals.
Esplin's power backs Ward's gem for Salem
Red Sox outfielder homers twice while hurler strikes out seven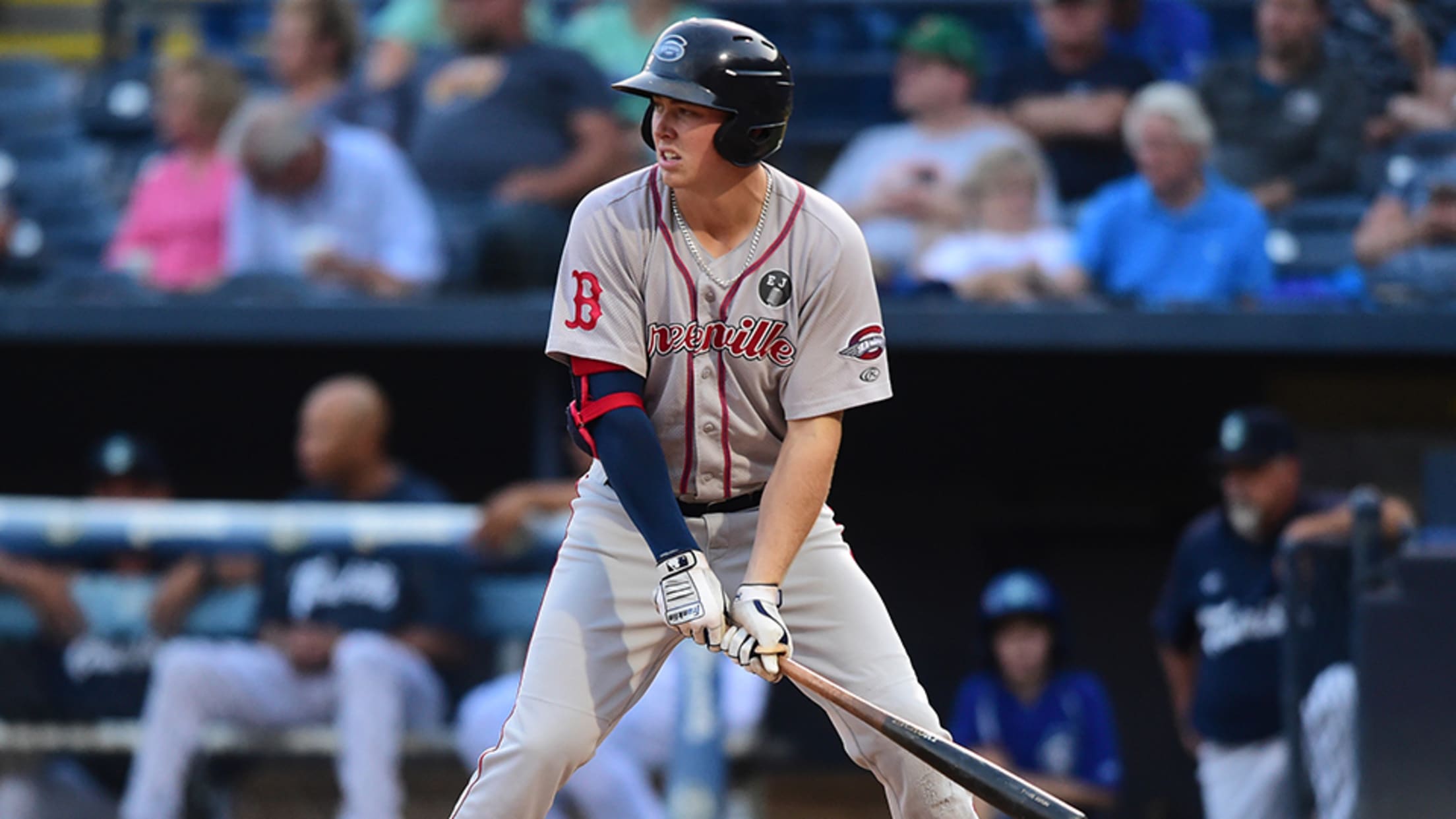 Tyler Esplin had only a small cup of coffee with Class A Advanced Salem during the regular season, but he came through in a big way in the playoffs on Thursday. The Red Sox outfielder homered twice and drove in three runs to back eighth-rankedThad Ward's six-inning outing as Salem rolled to
Potomac's Teel earns CL Player of the Month award
Left-hander shined as one of MiLB's best pitchers in August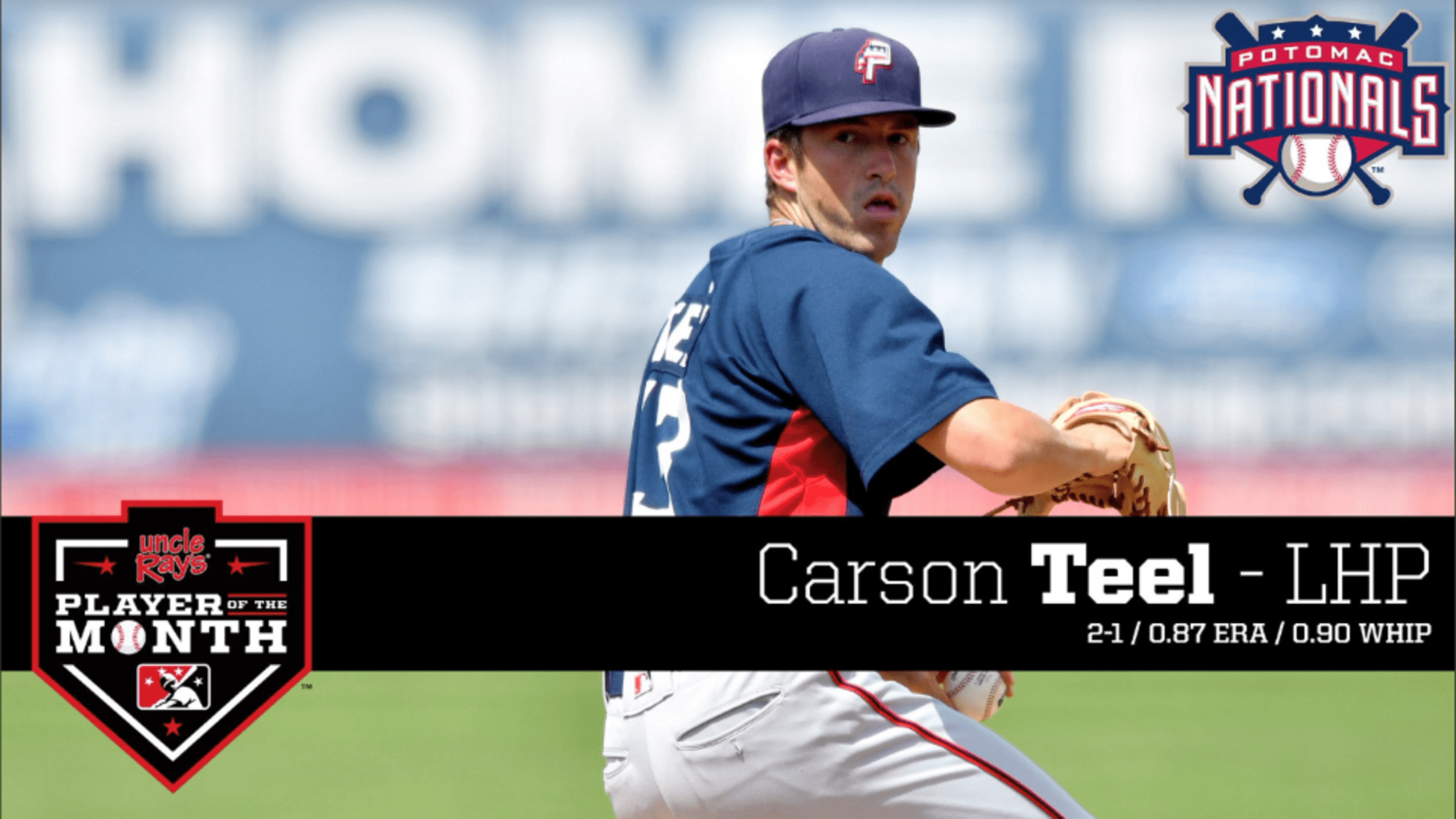 WINSTON-SALEM, N.C. (Sept. 5, 2019) - For the first time since August of 2017, the Uncle Ray's Carolina League Player of the Month is a pitcher. Potomac's Carson Teel paced all CL hurlers with a 0.87 earned run average en route to his first professional monthly award, Minor League Baseball
On the Road: A fond farewell to the Pfitz
Potomac fans share memories from venerable Virginia ballpark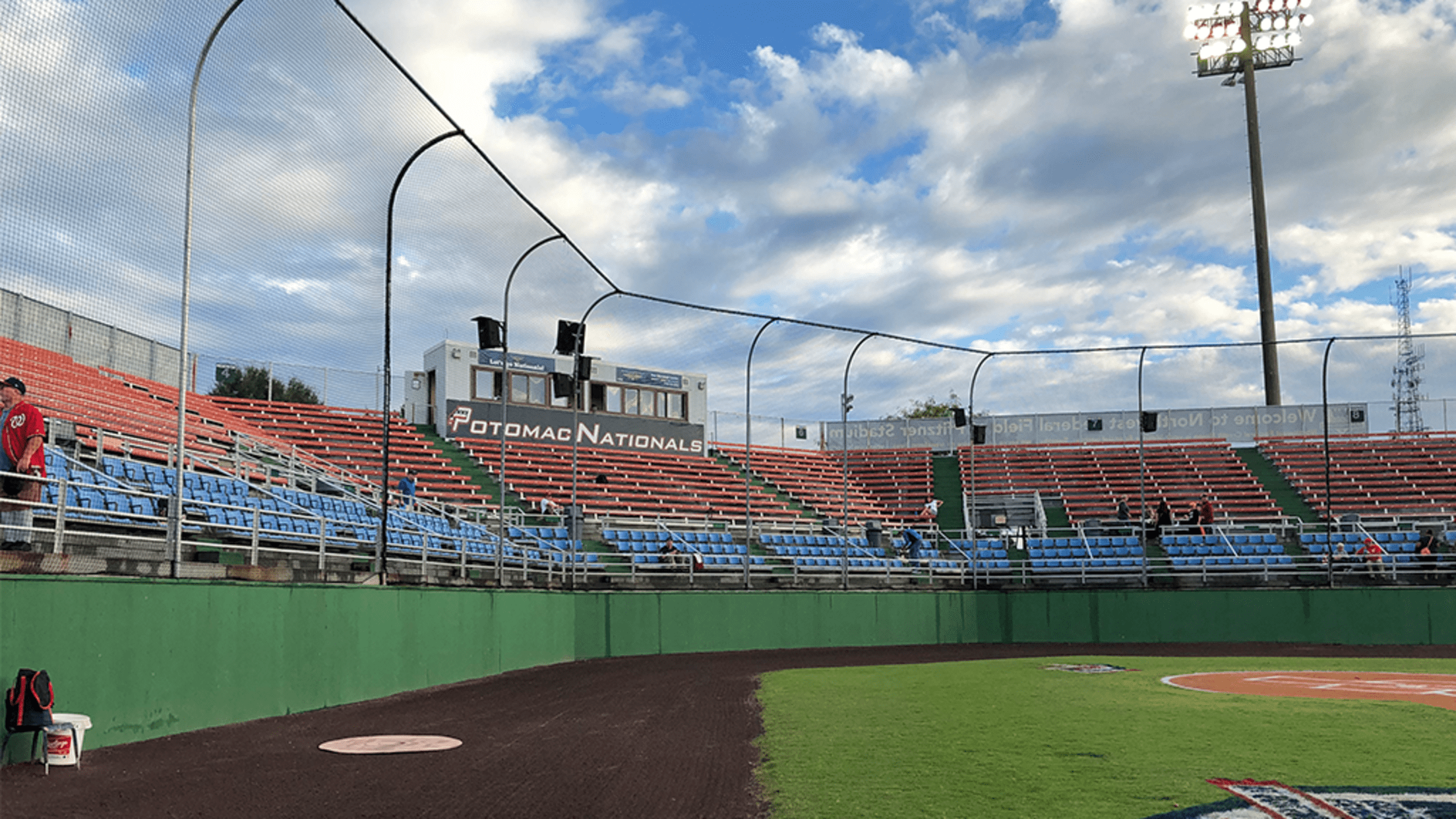 It's Aug. 28, the penultimate day of the Potomac Nationals' home season. General manager Bryan Holland is sitting at his desk within an office cluttered with the detritus of another long Minor League season. But this year the team commonly referred to as the P-Nats isn't just wrapping up another
Granberg leads Salem in Mills Cup opener
Red Sox outfield prospect collects three hits, plates three runs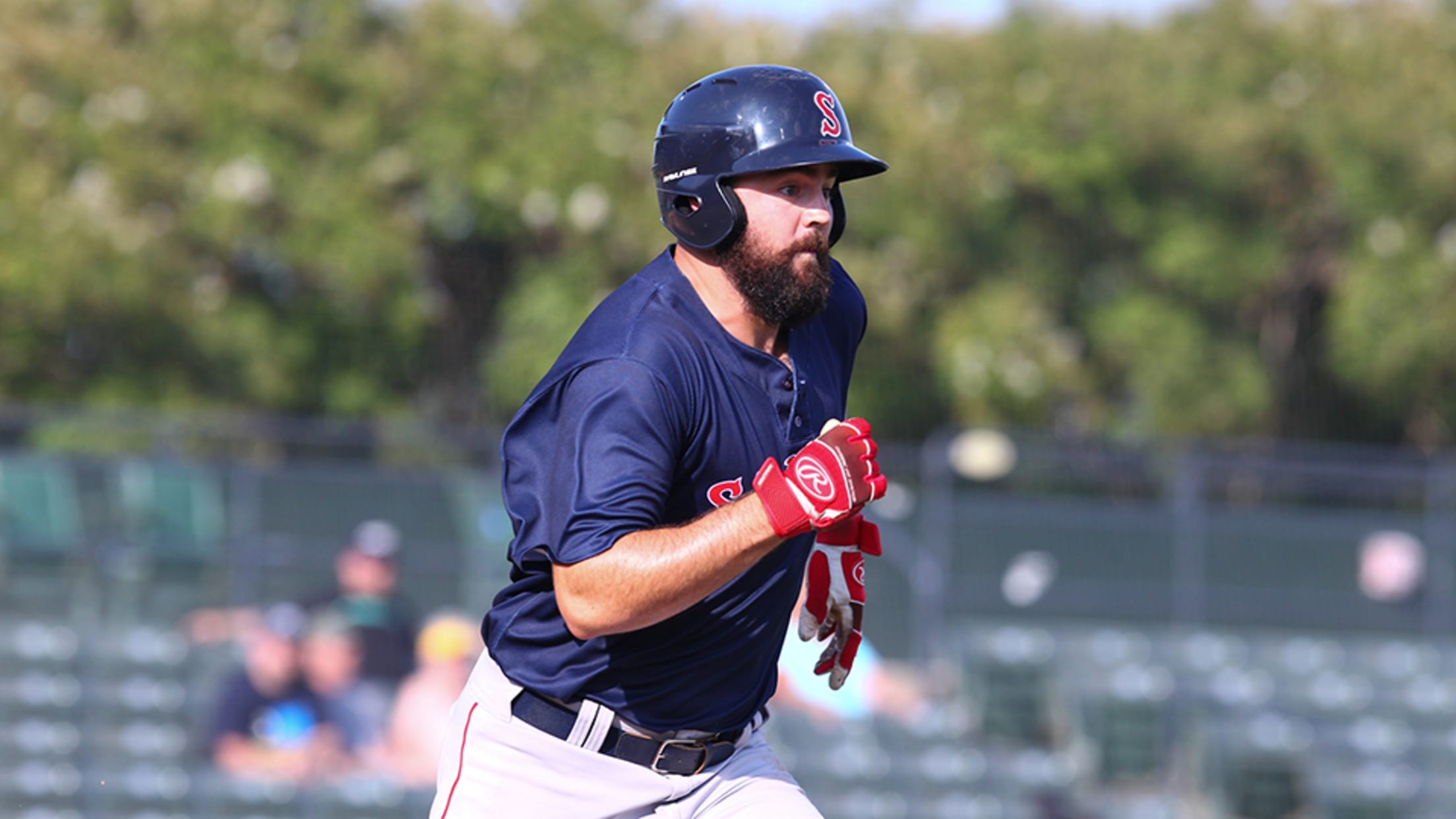 Devlin Granberg saved his best game in the Carolina League for the most important time of the year. The Red Sox prospect collected three hits, including a home run, and three RBIs to lead Class A Advanced Salem to an 8-3 victory in Game 1 of the best-of-5 Carolina League semifinals.
SDCS foes claim league's final weekly awards
Down East's Martinez, Fayetteville's Dubin honored for big weeks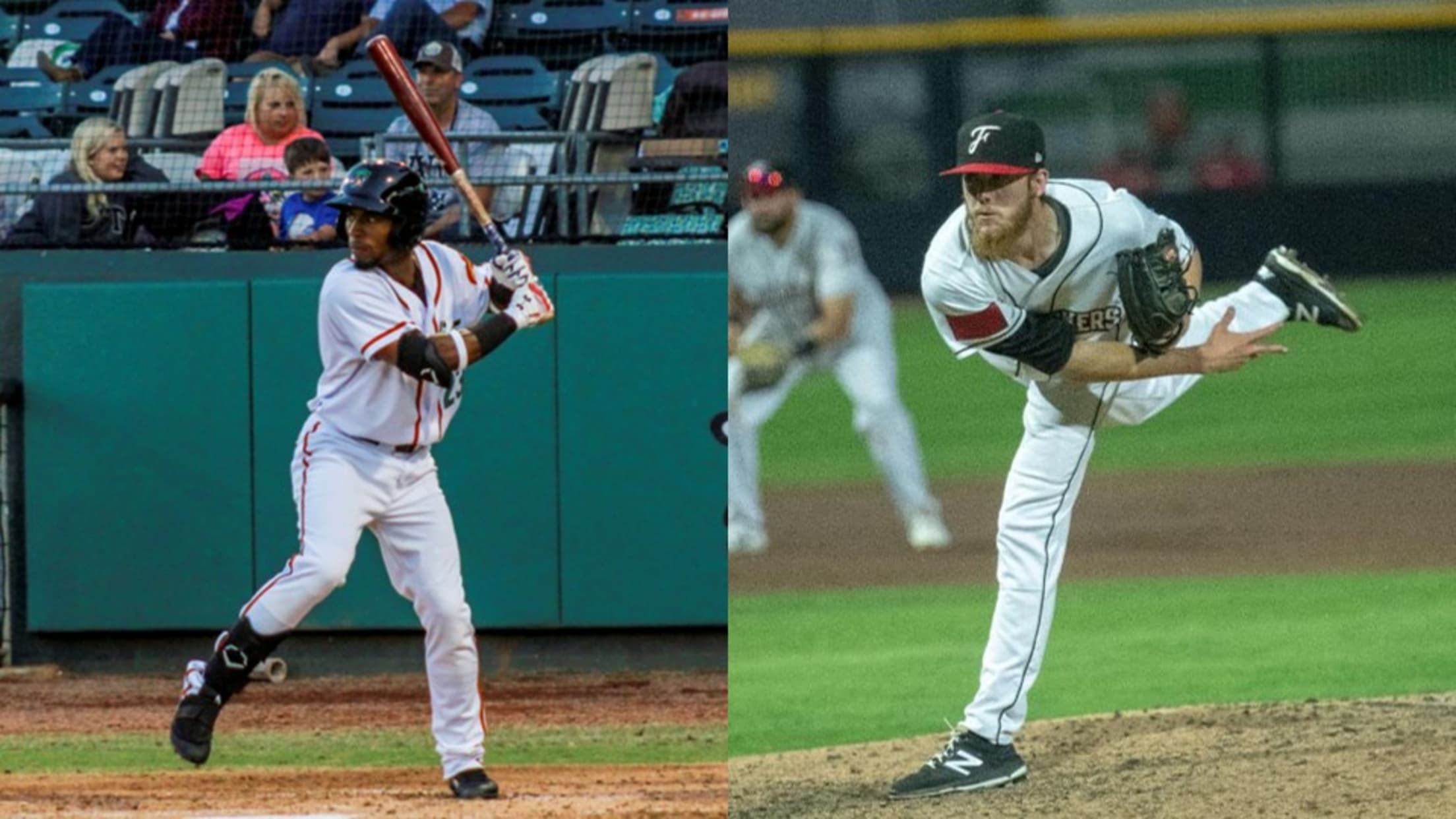 WINSTON-SALEM, N.C. (Sept. 3, 2019) - With Down East and Fayetteville preparing for their Southern Division Championship Series matchup, the Carolina League has honored Wood Ducks outfielder Julio Pablo Martinez as the Player of the Week and Woodpeckers right-hander Shawn Dubin as the Pitcher of the Week for the final
P-Nats leave half-man, half-beast legacy
How bizarre bobbleheads became a Pfitzner Stadium tradition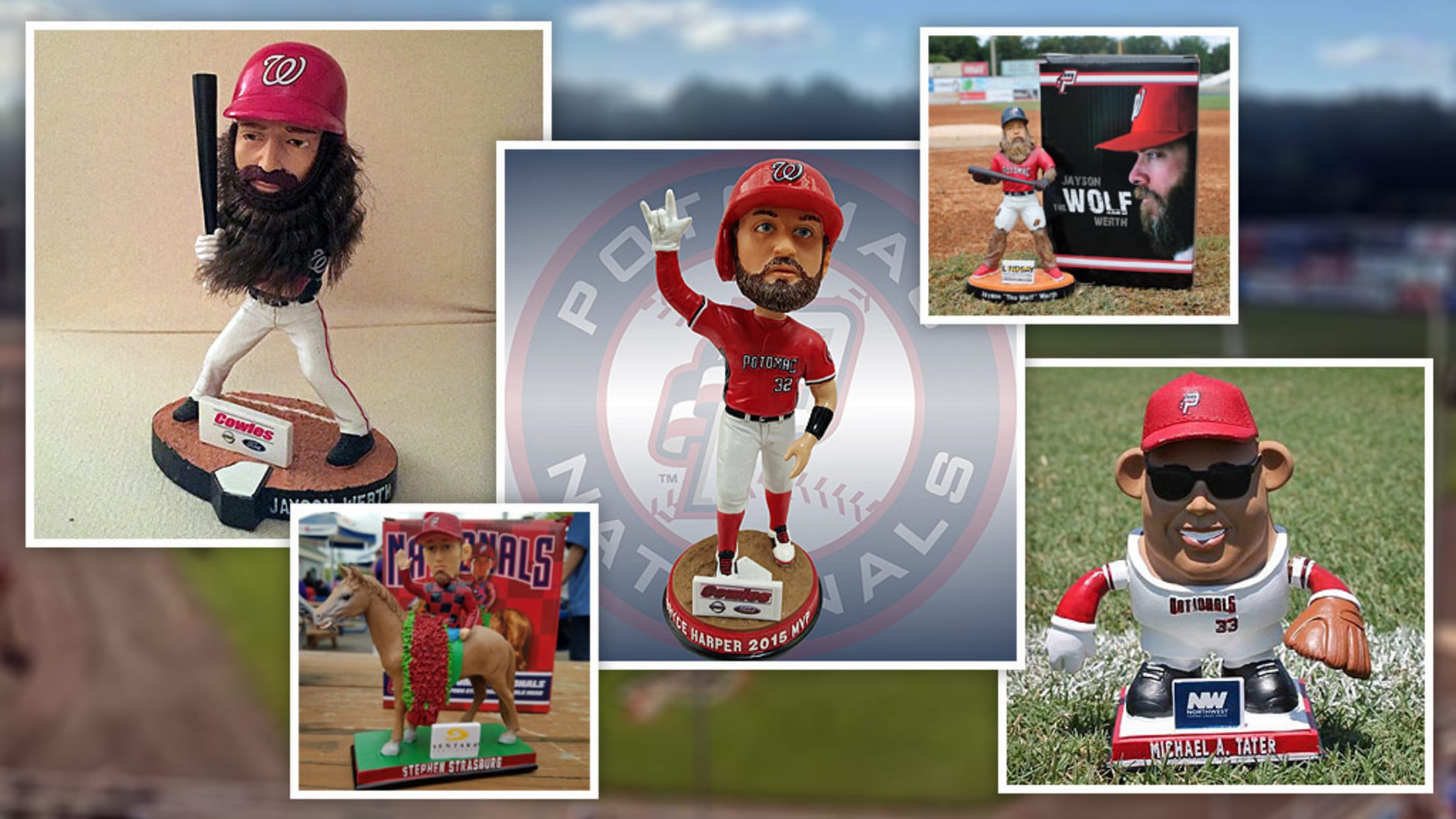 The Potomac Nationals, based in Woodbridge, Virginia, are relocating some 30 miles down the road to Fredericksburg next season. During their 36 seasons at Pfitzner Stadium, the Class A Advanced club had six different affiliates, won four Carolina League titles and -- most importantly for the purposes of this article
Blue Rocks' Lynch rolls to scoreless outing
No. 3 Royals prospect allows four hits, fans six over six innings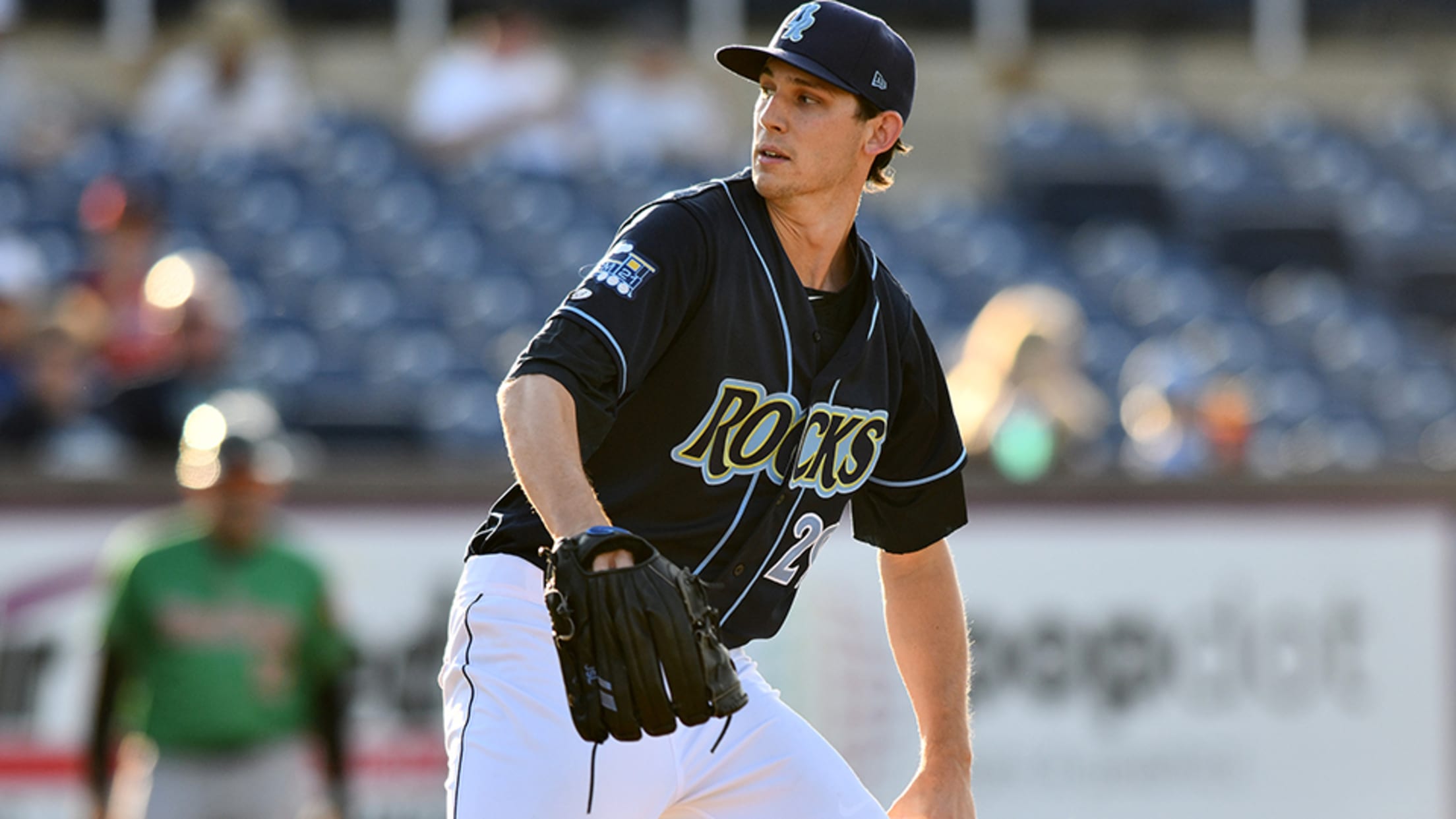 Physically, Daniel Lynch felt as good as he's been in a long time Thursday.But mentally, at least early on, was a different story.Still, Kansas City's third-ranked prospect worked around four hits and a walk while whiffing six over six frames as Class A Advanced Wilmington blanked Lynchburg, 4-0, at Calvin
Carolina notes: Fitzgerald's bat catching up
Red Sox shortstop prospect turned pro with advanced defense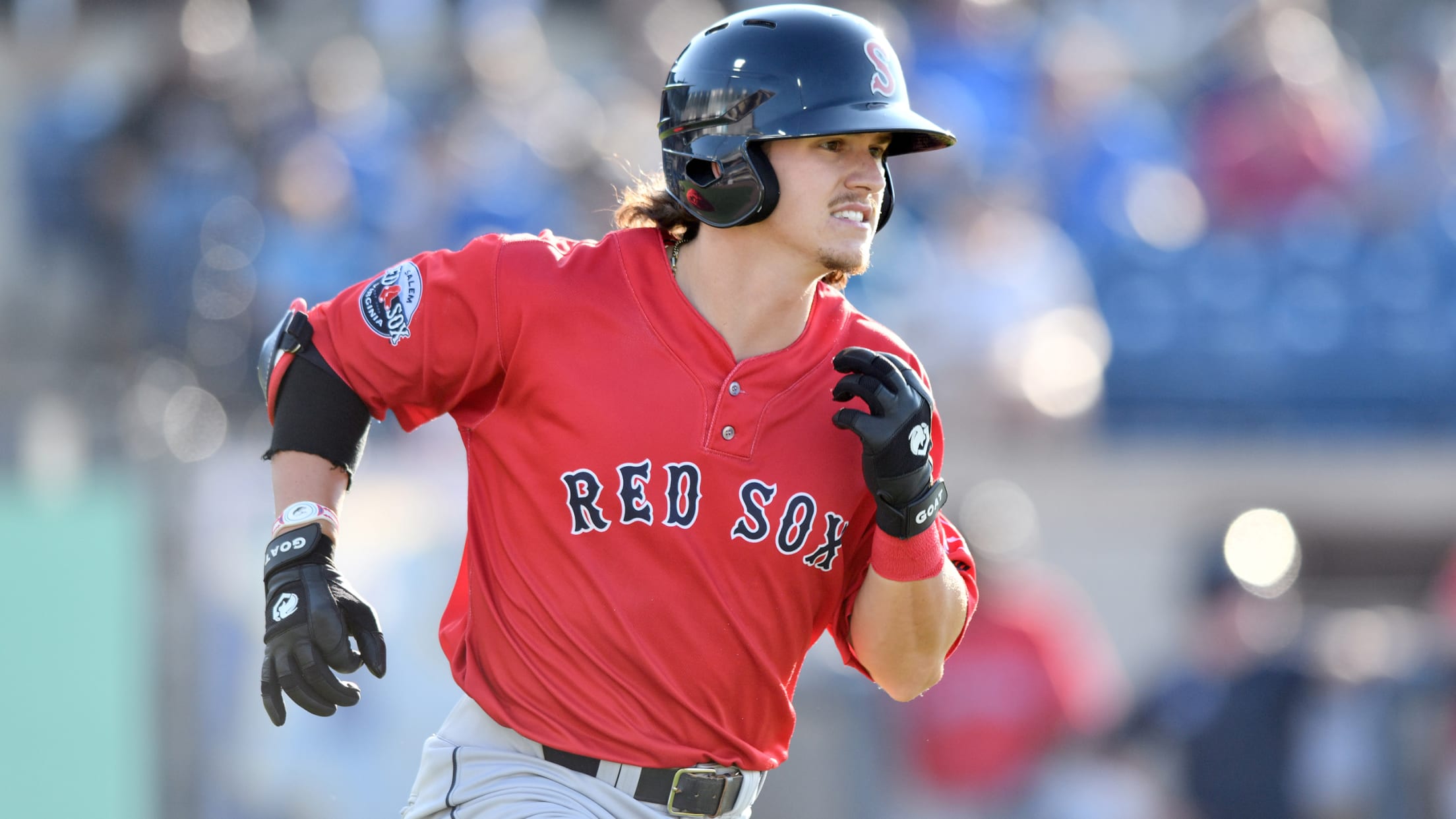 Ryan Fitzgerald has a knack for gobbling up anything hit his way at shortstop, whether it's a routine ground ball or a scalding line drive. At Fenwick High School outside of Chicago, Creighton University and in his first two seasons as a Red Sox farmhand, that facet of his game
Hicklen, Politi rewarded for MiLB-leading weeks
Hicklen's home runs, Politi's hitless frames earn weekly awards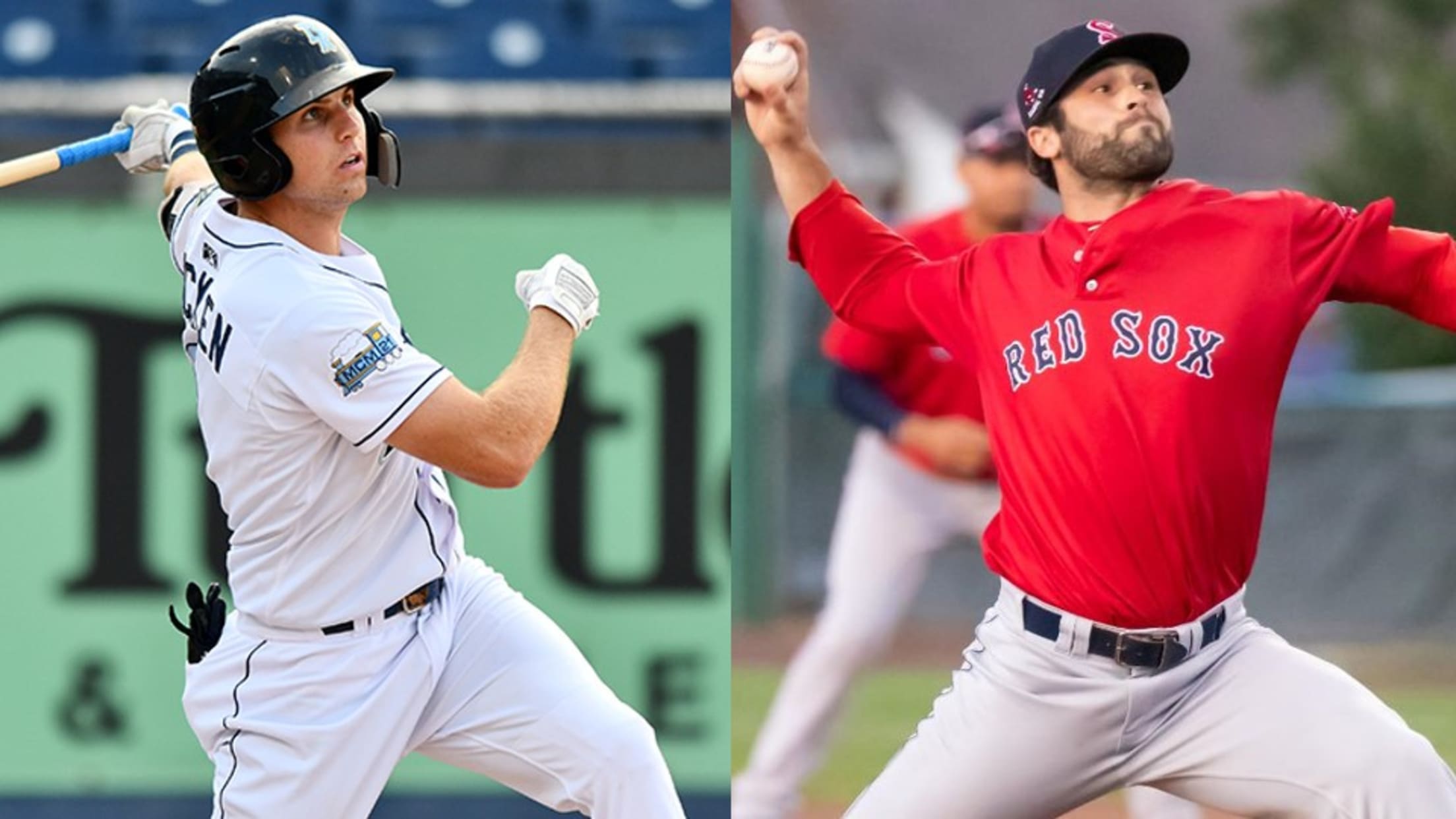 WINSTON-SALEM, N.C. (August 26, 2019) - Wilmington's Brewer Hicklen led Minor League Baseball with five home runs en route to the Carolina League's Player of the Week award, while Salem's Andrew Politi was the only Minor Leaguer to throw nine innings without allowing a hit to collect the Pitcher of
Red-hot Hicklen hits trifecta for Blue Rocks
No. 15 Royals prospect has amassed five homers in two days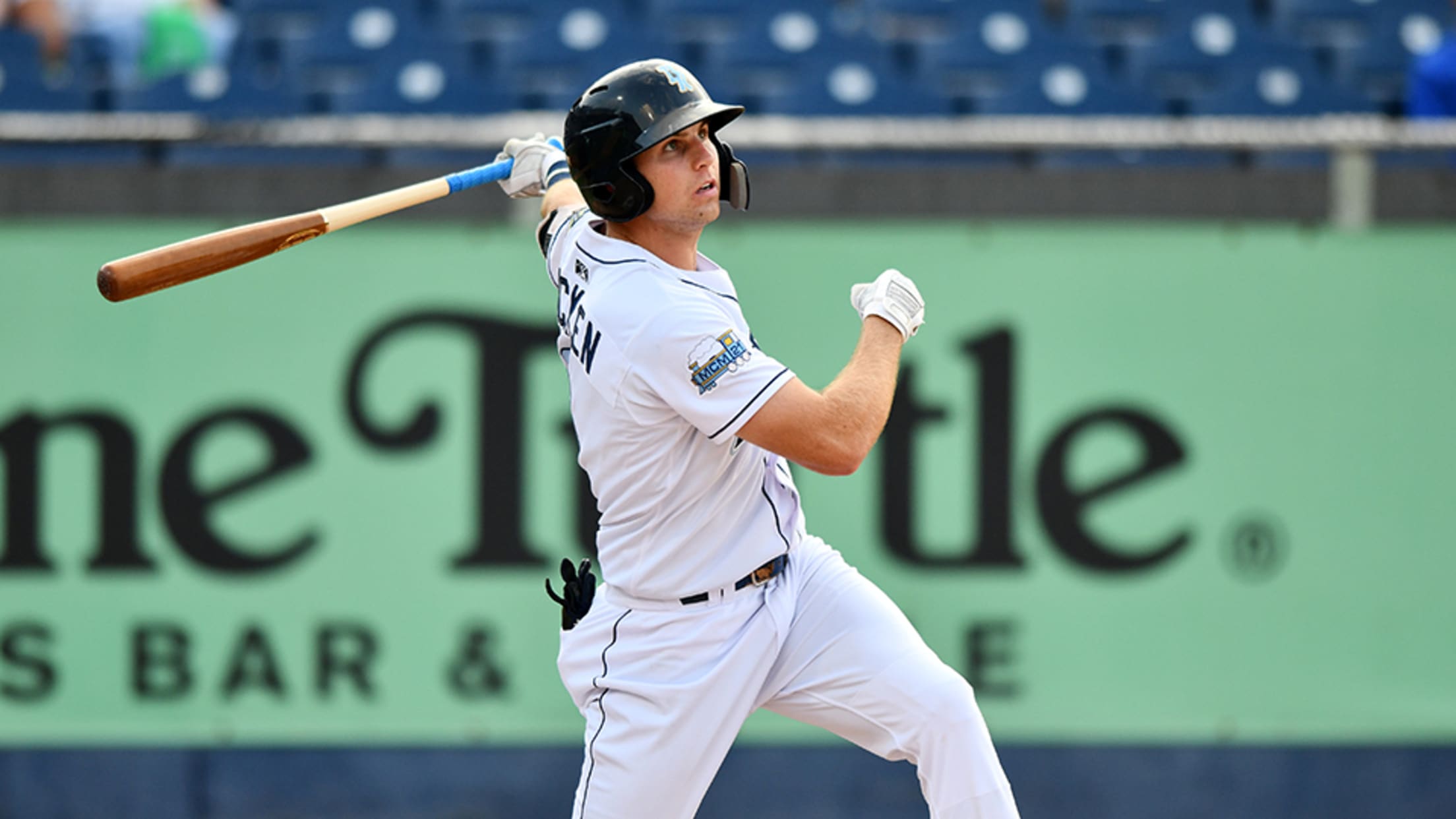 Brewer Hicklen doesn't consider himself "a big power guy" in the batter's box, so when he realized he had cracked his third long ball of the game Thursday night, it felt quite surreal. "I couldn't keep a grin off my face, I was ear-to-ear rounding the bases -- so thankful. It
Feliciano, Zavolas pace Carolina standouts
Milwaukee prospects sweep top honors among circuit All-Stars
Sometimes a new season or a new opportunity is all a player needs to excel. Brewers prospects Mario Feliciano and Noah Zavolas took full advantage of their chances in 2019.The Carolina League announced Thursday that Feliciano and Zavolas were named Most Valuable Player and Pitcher of the Year, respectively, thanks
Playoff-bound teams earn awards for August 12-18
Down East's Perez, Wilmington's Bubic rewarded for stellar weeks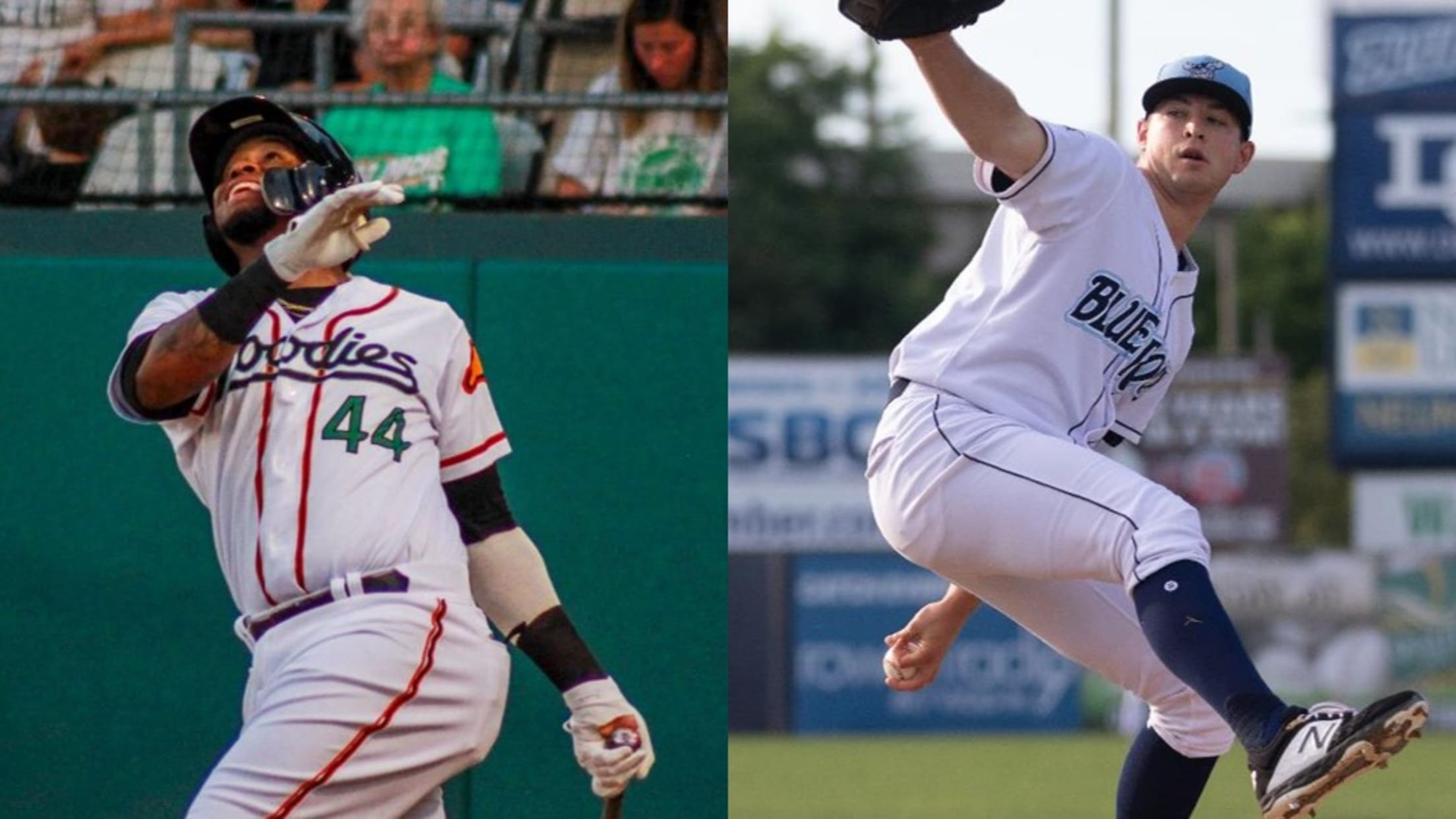 WINSTON-SALEM, N.C. (August 19, 2019) - The Carolina League's two first-half division champions boast the circuit's weekly award winners for August 12-18, as announced by the league office on Monday afternoon. Down East's Yanio Perez led the league in several categories en route to the Player of the Week honor,
Orioles shut down southpaw Hall
No. 62 overall prospect suffered Grade 1 strain of left lat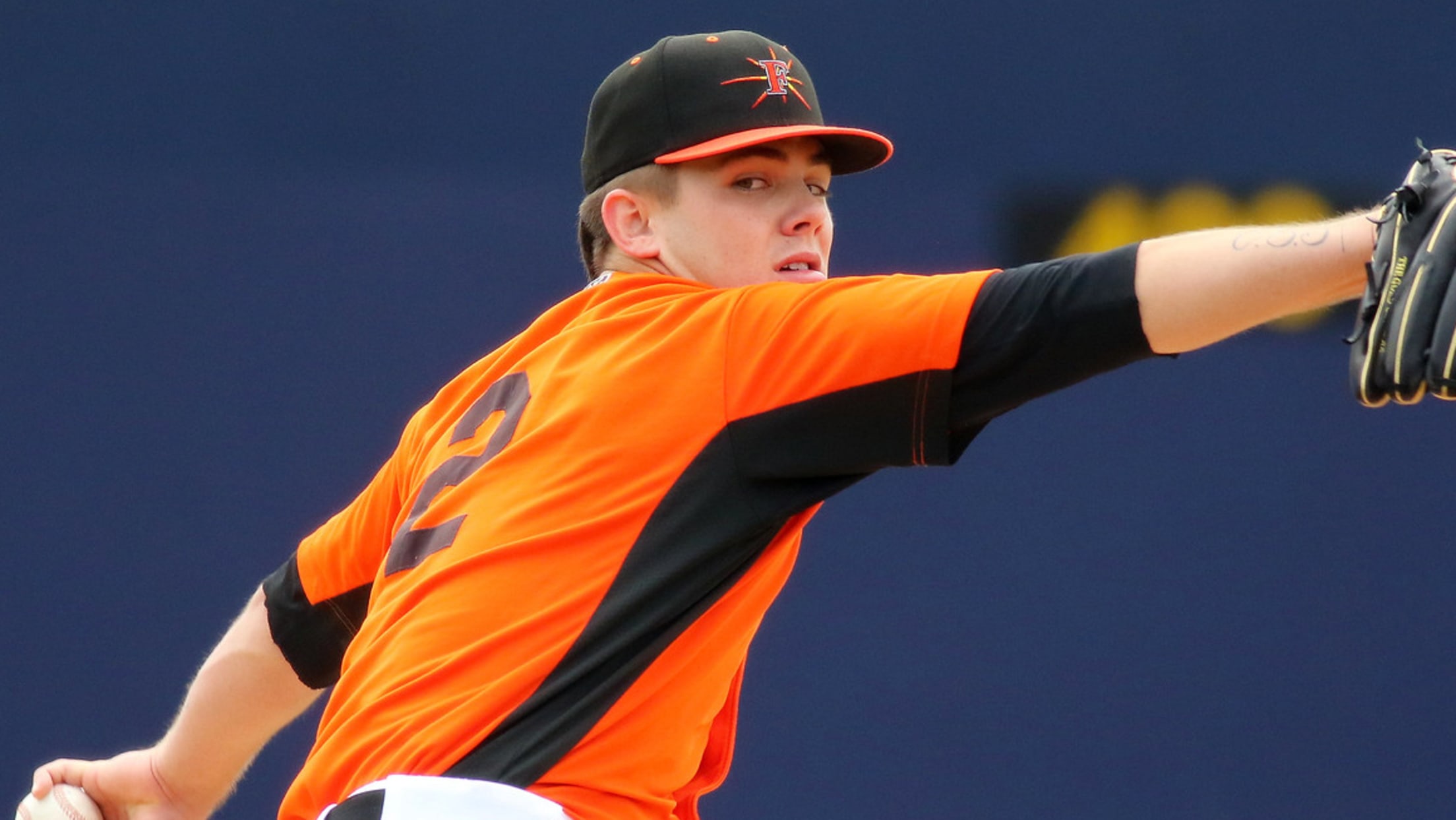 DL Hall's season has come to an early end.The third-ranked Orioles prospect has been shut down after suffering a left lat strain. MASN.com reported the injury is a Grade 1 strain, which is considered mild.