Mancini remains hot in Keys' romp
Orioles' No. 23 prospect records third three-hit game this week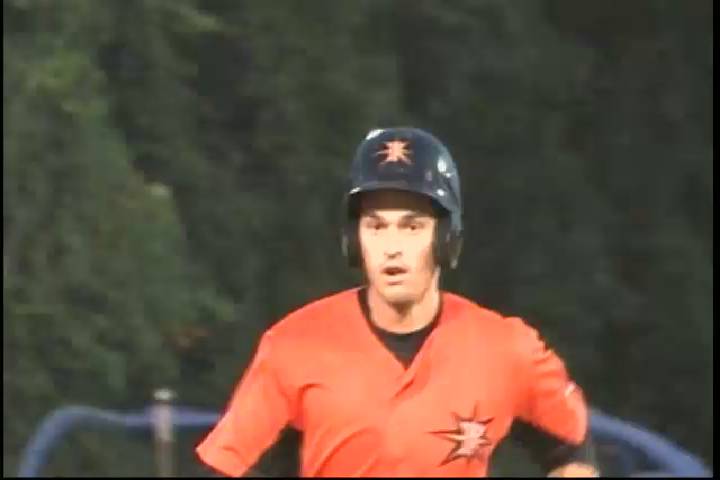 By Danny Wild / MiLB.com | May 22, 2015 10:30 PM
It was a turning point for Trey Mancini. The Orioles prospect, a year removed from an All-Star season at Class A Delmarva, stopped himself one night and realized things needed to change.
"I kind of decided a few weeks ago, I was having a rough go of it," he said. "I took a step back one night and thought about everything."
Mancini ended April hitting .244 after returning to Class A Advanced Frederick, where he finished last season, his second in the Minors. Now was the time he'd be expected to progress and impress.
"I decided my mental approach -- I was putting too much into every at-bat," he said. "I was living and dying with every at-bat. I took a step back to slow it down."
Three weeks later, the weight and stress lifted, Mancini is fire.
The new approach continued to pay off on Friday night, when the Orioles' No. 23 prospect went 3-for-4 with three runs scored, Branden Webb drove in four runs and Jeff Kemp homered as the Keys pounded Lynchburg, 14-4.
Mancini, 23, enjoyed his third three-hit game this week and ninth multi-hit effort since May 9 as Frederick totaled 16 hits and set a season high for runs. He went 3-for-4 with a double in the seventh inning that plated Drew Dosch and sparked a five-run outburst after the Keys (23-19) scored six in the fifth.
"I think we all just kind of had the same approach, we all saw the ball well," Mancini said. "We're pretty relaxed right now. Sometimes we get ourselves into trouble when we swing at bad pitches early in the count. We weren't doing that tonight, though, we were getting ahead every at-bat. We seemed to be getting pitches to hit."
May has treated Mancini well -- he's hitting nearly 100 points higher this month than he did in April, when he still managed to knock in 11 runs in 21 games. The first baseman hit .244 in April but is batting .346 in May with more RBIs and fewer strikeouts.
The 2013 eighth-round Draft pick said he's aware of the change of fortune.
"I've been feeling really good at the plate lately," he said. "I'm taking it one pitch at a time -- I know that's kind of a cliché, but I'll have an at-bat and I don't think about anything in the future or past. All you can control is what's in front of you, that's all I've been thinking about, honestly. Just see the ball, and I trust myself, too."
How lost was Mancini a month ago? The 2012 Big East Conference Home Run Derby champion said he was, for a time, just swinging and hoping for fastballs to find his bat.
"Earlier in the year, I was pulling off, I wasn't seeing the ball well, I was swinging and just hoping it would be a fastball," he said. "But now I'm trusting myself to see the pitch rather than just swinging."
Drafted out of Notre Dame, Mancini made a good first impression two years ago, batting .328 for Class A Short Season Aberdeen and earning Topps New York-Penn League Player of the Year Honors. He hit .284 with 10 homers and 83 RBIs in 137 games last season between Frederick and Delmarva, earning a South Atlantic League All-Star nod along the way.
That stint last year, in which he played 69 games in the Carolina League, helped him prepare for this season.
"It always helps to have experience. I learned a lot about the game here last year," he said. "It's definitely a step up from anything I've played. Along with getting the lay of the land, in a league with eight teams, you have to get used to it. You go everywhere a lot and you familiarize yourself, that's got to help."
Frederick also got a nice effort from starter Mitch Horacek (6-4), who fell one shy of a career high with 10 strikeouts over 6 2/3 innings. The 23-year-old left-hander, who struck out 11 on May 6 against Winston-Salem, allowed three runs on four hits and a walk to win for the first time since April 20.
Bradley Zimmer, the Indians' third-ranked prospect, hit his eighth homer in the fourth and finished 2-for-3 with three runs scored for Lynchburg (18-24).
As for Mancini, he said he's not worried about jinxing his recent streak of success.
"I'm not too superstitious," he laughed. "I used to be more superstitious than I am now, but I'm really not."
Danny Wild is an editor for MiLB.com. Follow his MLBlog column, Minoring in Twitter. This story was not subject to the approval of the National Association of Professional Baseball Leagues or its clubs.
View More