Bark in the Park at Five County Stadium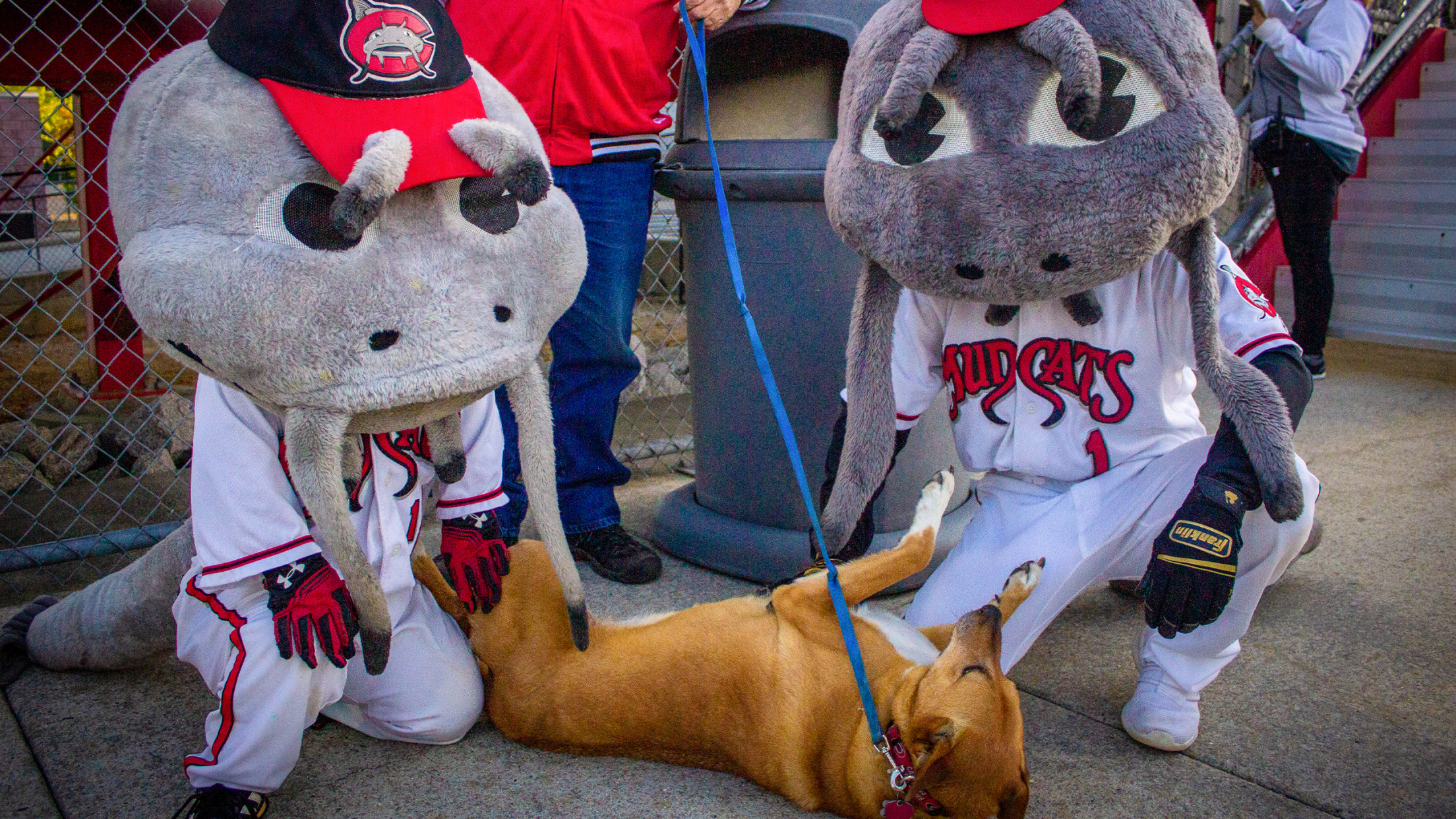 (Trey Joyner - Carolina Mudcats)
ZEBULON - The Mudcats go to the dogs in the best way possible this season with Bark in the Park scheduled for every Tuesday night home game all year long. Bark in the Park allows fans to bring their dogs along with them for a night of baseball fun at
ZEBULON - The Mudcats go to the dogs in the best way possible this season with Bark in the Park scheduled for every Tuesday night home game all year long.
Bark in the Park allows fans to bring their dogs along with them for a night of baseball fun at Five County Stadium. All dogs are free to attend with owner's paid admission.
This week's Bark in the Park game on May 24 begins with a 7:00 p.m. first pitch, and with stadium gates opening at 6:00 p.m. at Five County Stadium.
Bark in the Park seating is limited to sections 401, 402 and 403 at Five County Stadium. Interested fans need to complete and submit a release and waiver form before attending.
For the full schedule, visit www.carolinamudcats.com/schedule. Single-game tickets, season ticket packages, and mini plans are all on sale now at www.carolinamudcats.com, (919) 269-CATS (2287), and the Five County Stadium front office in Zebulon.
The Carolina Mudcats are the officially licensed Carolina League, Class-A, affiliate of the Milwaukee Brewers. First established in 1991, the Mudcats have provided affordable family fun for over 30 years at Five County Stadium in Zebulon, N.C. Follow the Mudcats online at www.carolinamudcats.com, and on social media at facebook.com/carolinamudcats, twitter.com/carolinamudcats, tiktok.com/@carolinamudcats and instagram.com/carolinamudcats.