Joe Kremer Named Carolina League Executive of the Year
Kremer previously won the Southern League's Executive of the Year award in 1993, 1995, 2005 and 2008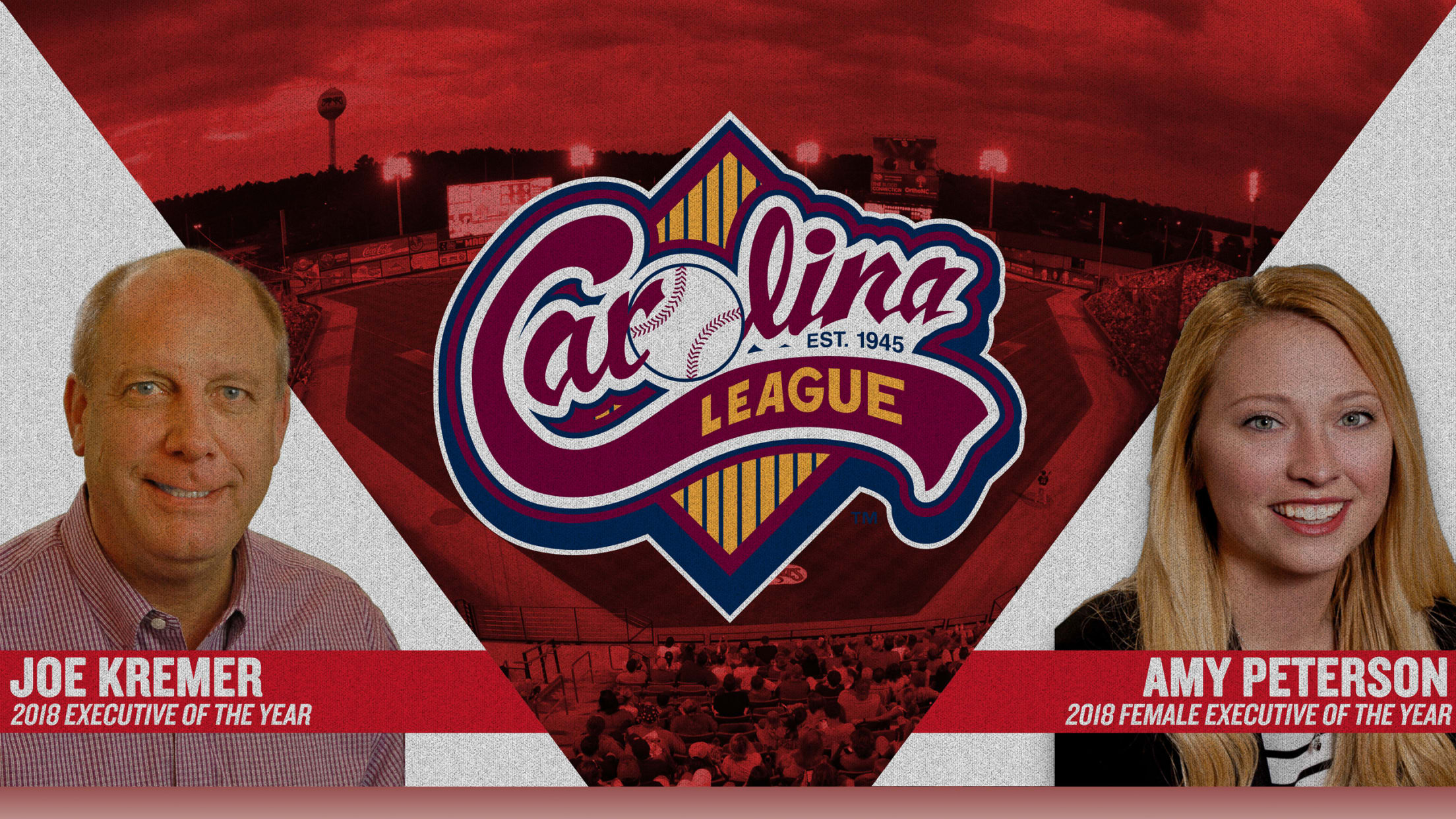 ZEBULON, N.C. - The Carolina Mudcats, Class-A Advanced affiliate of the Milwaukee Brewers, in conjunction with the Carolina League are thrilled to announce today that team Vice President and General Manager Joe Kremer has been named the 2018 Carolina League Executive of the Year. Kremer earned the most votes among
ZEBULON, N.C. - The Carolina Mudcats, Class-A Advanced affiliate of the Milwaukee Brewers, in conjunction with the Carolina League are thrilled to announce today that team Vice President and General Manager Joe Kremer has been named the 2018 Carolina League Executive of the Year. Kremer earned the most votes among his fellow league executives.
"It is always such a great honor to be recognized by your peers," Kremer said. "The truth is, that the Carolina Mudcats have a great staff, and they all pull together to make the fan experience at Five County Stadium outstanding every game. They are the ones who deserve this award."
Kremer recently finished his 28th season at the helm of the Mudcats franchise and his 34th overall in Minor League Baseball. His award winning 2018 season marked a new milestone in his career as he played a crucial role in the ownership transition of the Mudcats franchise from the previous ownership to that of the Milwaukee Brewers.
The 2018 season also brought the Carolina League All-Star Classic to Five County Stadium and provided an opportunity for Kremer and the Mudcats to once again host another headlining event. Kremer entrusted Amy Peterson, the organization's merchandise manager, to oversee all aspects of the multi-layered and multi-day event. His decision proved to be advantageous as she planned an event that attracted over 3,200 people on what ended up being one of the hottest days of the summer.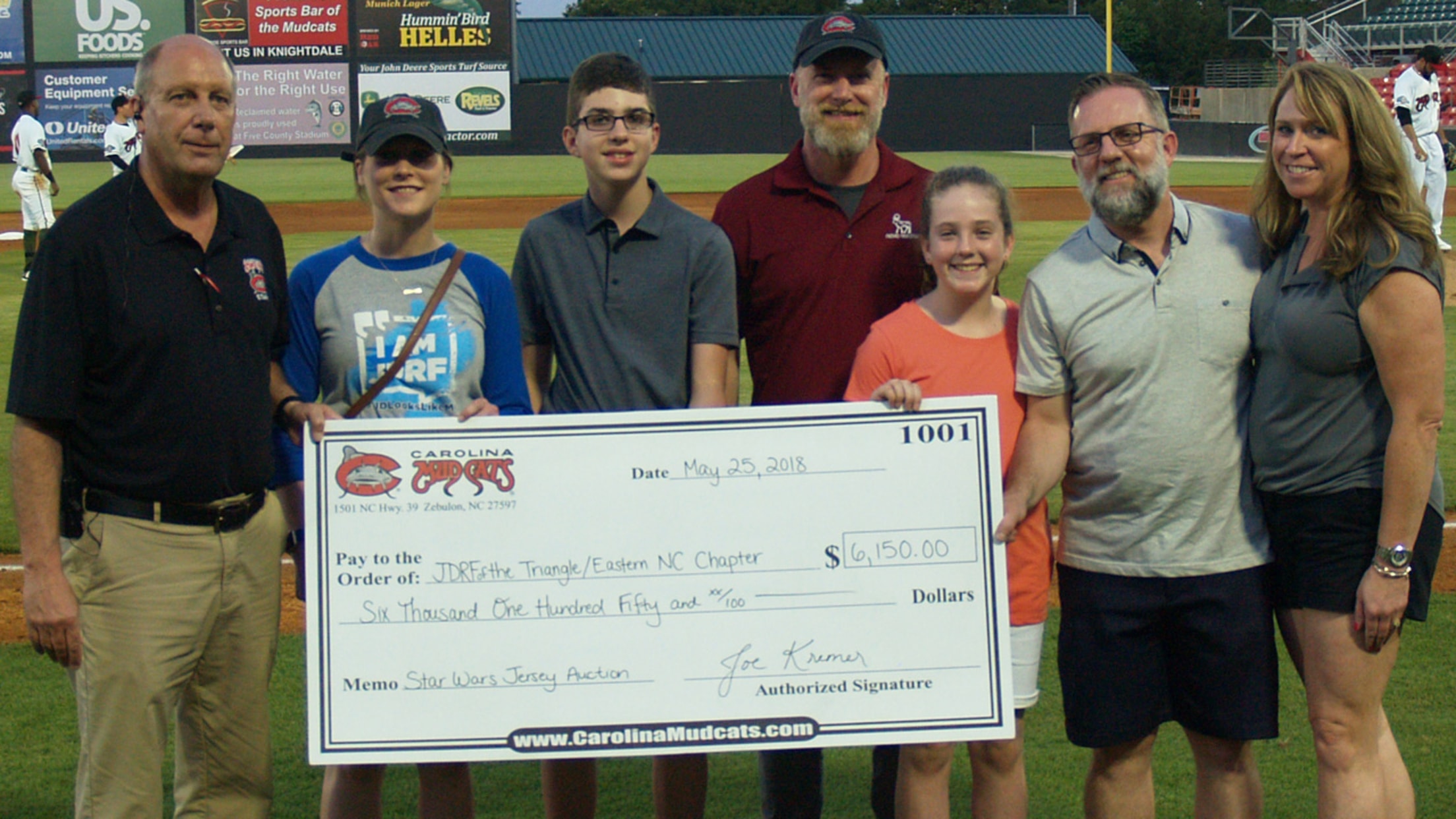 The Carolina League additionally announced today that Amy Peterson, the Mudcats team merchandise manager, was named the league's Female Executive of the Year.
"We are proud to have Joe and Amy recognized with these prestigious Carolina League Awards," said Tyler Barnes, Milwaukee Brewers Senior Vice President - Communications and Affiliate Operations. "With the transition to a new ownership group and also hosting of the All Star Game, Joe, Amy and the Mudcats staff went above and beyond in setting a standard of excellence in a challenging year. We tip our caps to them and know that they greatly appreciate these honors."
Kremer, a West Lafayette, Indiana native, previously worked for the Triple-A Nashville Sounds in 1985 and 1986 and was the assistant general manager of the Double-A Huntsville Stars in 1987 and 1988. He then became the general manager of the Southern League's Columbus Astros in 1989 and helped the new team ownership transition the club into the Columbus Mudcats.
In 1991, Kremer oversaw the move of the Mudcats from Columbus to Zebulon, N.C. and in 1993 was named Southern League Executive of the Year. He then followed that accomplishment with identical hardware in 1995, 2005 and again in 2008. By 1996, Kremer and the team had earned Baseball American's Bob Freitas Award for outstanding organizational achievement and success at the Double-A level. A 1983 graduate of Purdue University with a BA in Fine Arts, Kremer and his wife Kathy reside in Wake Forest.
Opening Night 2019 is scheduled for April 11, 2019 as the Mudcats host the Wilmington Blue Rocks at Five County Stadium in Zebulon N.C. The 2019 season, however, officially begins on April 4, 2019 as the Mudcats begin on the road against the Down East Wood Ducks. A full calendar of in-season events, theme nights, promotions and giveaways for the 2019 season will be announced at a later date. More information regarding season ticket packages is currently available at www.carolinamudcats.com/tickets and by calling (919) 269-CATS (2287).
The Carolina Mudcats are the proud Carolina League, Class-A Advanced affiliate of the Milwaukee Brewers. First established in 1991, the two-time Southern League Champion Mudcats are entering their 29th consecutive season of baseball at Five County Stadium in Zebulon, N.C. The 2018 season marks the first for the Mudcats under the ownership of the Milwaukee Brewers organization.
# # #