Valerio, Wiemer earn Mudcats' Year-End Awards
Felix Valerio and Joey Wiemer take home Carolina's annual year-end awards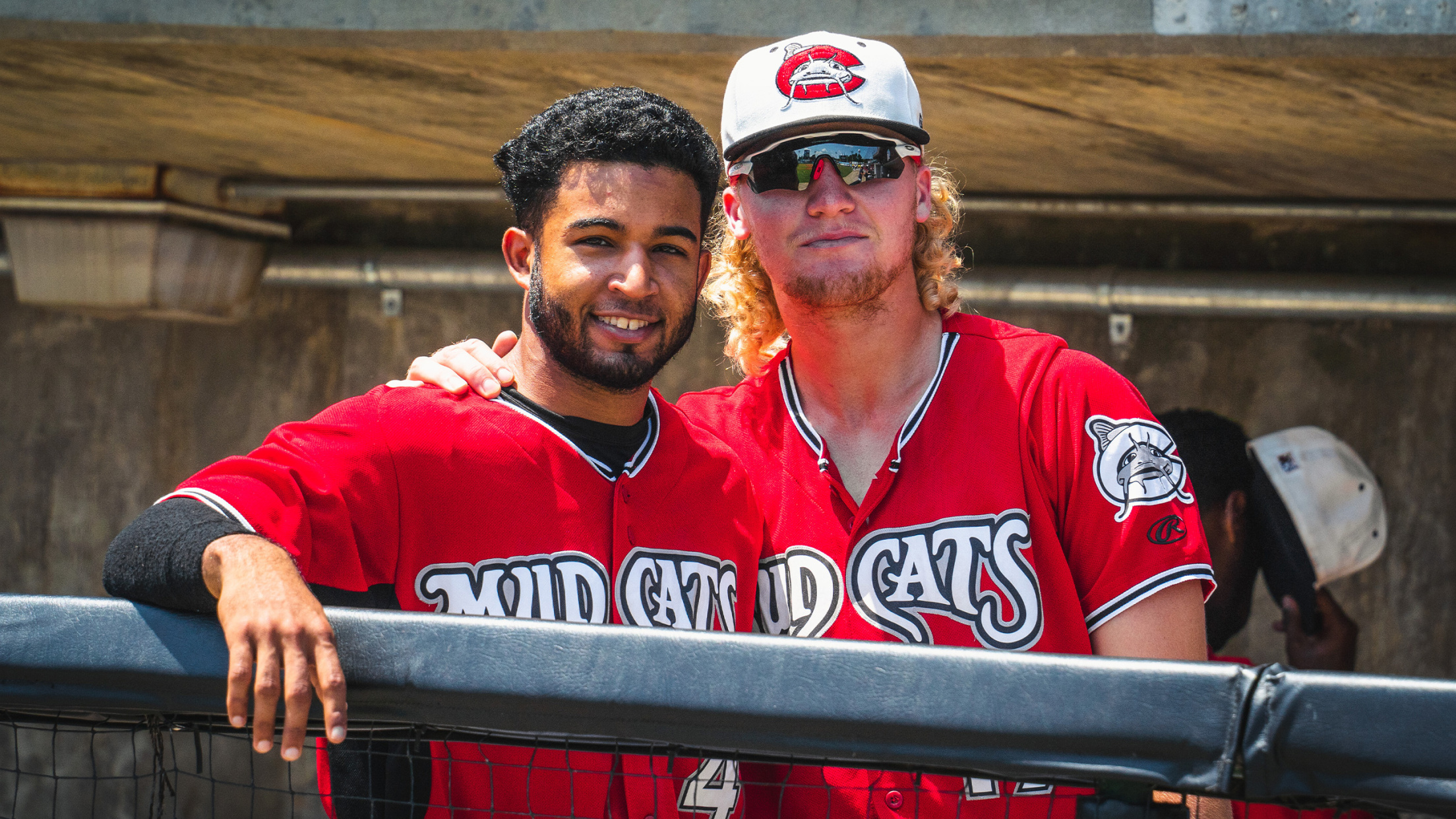 The Carolina Mudcats are proud to announce that infielder Felix Valerio received the Willie Duke award for his accomplishments on the field during the 2021 season and outfielder Joey Wiemer earned the Ed Hales award for his selfless dedication to the fan experience. The Willie Duke award is presented annually
The Carolina Mudcats are proud to announce that infielder Felix Valerio received the Willie Duke award for his accomplishments on the field during the 2021 season and outfielder Joey Wiemer earned the Ed Hales award for his selfless dedication to the fan experience.
The Willie Duke award is presented annually by the Mudcats to the player who best symbolizes the spirit and dedication to baseball exhibited by Willie Duke. Known as "Mr. Baseball" for his tireless efforts promoting the game, Willie played and managed in professional baseball for nearly 20 years. He was instrumental in organizing, promoting, and developing youth baseball programs in the Raleigh area since the 1940's.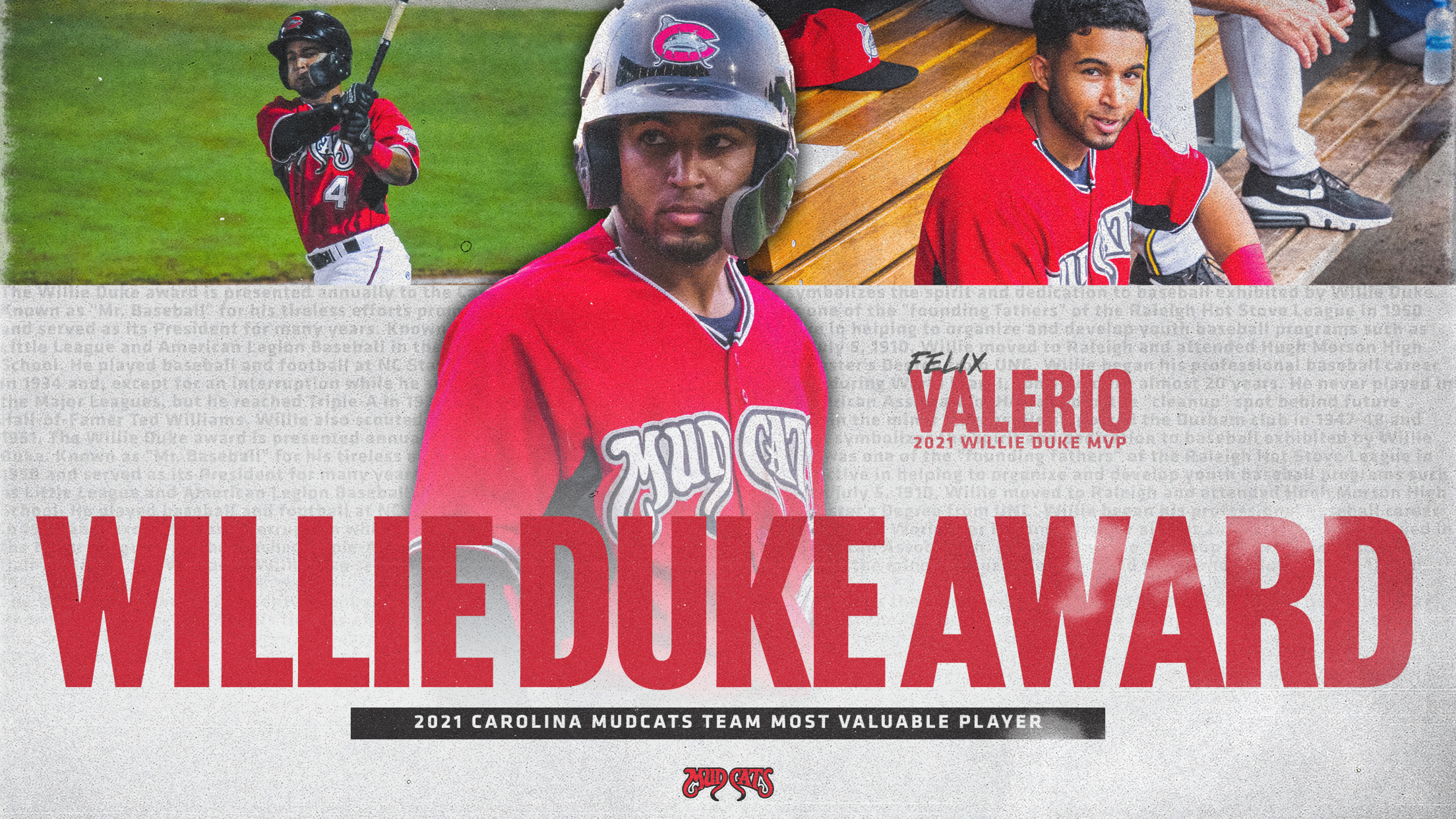 Valerio, 20, hit .314/.430/.469 with a .899 OPS over 85 games with the Mudcats before a mid-August promotion to High-A Wisconsin. The Bonao, Dominican Republic born Valerio also totaled 97 hits, including 24 doubles, three triples and six home runs this season with Carolina. A two-time Low-A East Player of the Week, Valerio walked 54 times against just 49 strikeouts and totaled 63 RBI with Carolina before moving to the next level.
Valerio was leading Low-A East in OPS, average, on-base percentage, hits, doubles and runs before his promotion to High-A Wisconsin. The Brewers also named him as the organization's co-Player of the Month for the month of June earlier in the 2021 season.
The Ed Hales award is presented by the Mudcats in recognition of the player(s) who best exemplifies unselfish spirit, dedication and commitment to the community. While a member of the Mudcats in 2021, Wiemer always made time to participate in autograph sessions with fans before and after each home game. His unselfish spirit and dedication to the fans made him a fan favorite in Zebulon.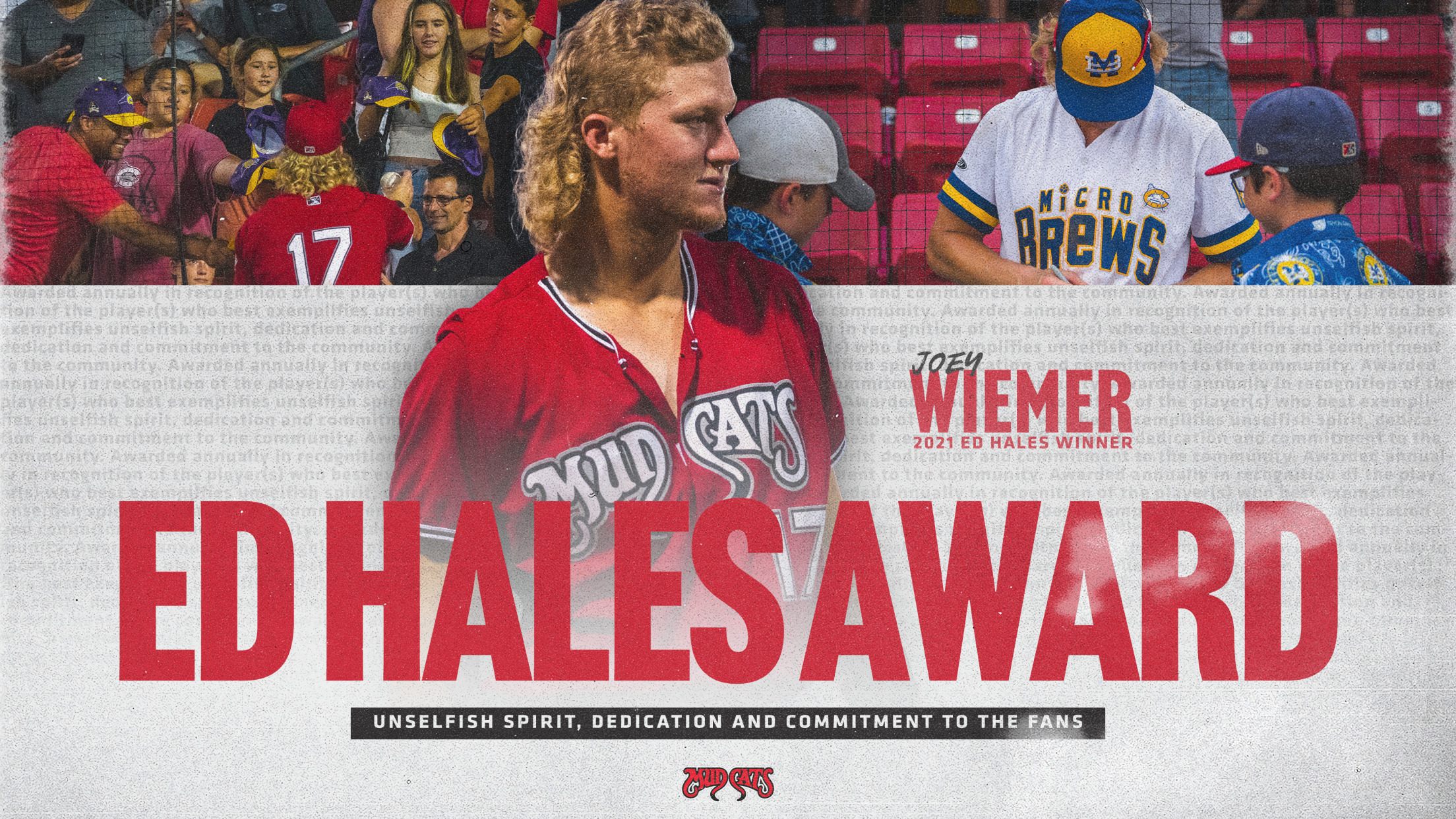 Like Valerio, Wiemer was additionally promoted to High-A Wisconsin in August. The 22-year-old Wiemer slugged a Mudcats team high 13 home runs before his transfer to Wisconsin on August 9. In all, Wiemer hit .276/.391/.478 and totaled a .868 OPS over 75 games with the Mudcats this season. He also scored 53 runs, drove in 44 and racked up 74 hits, including 11 doubles, two triples and the aforementioned 13 big flies. Wiemer additionally hit two walk-off homers (8/5, 8/7) and four home runs over a span of three games during the weekend before his promotion to High-A.