Midwest League announces 2019 Post-Season All-Stars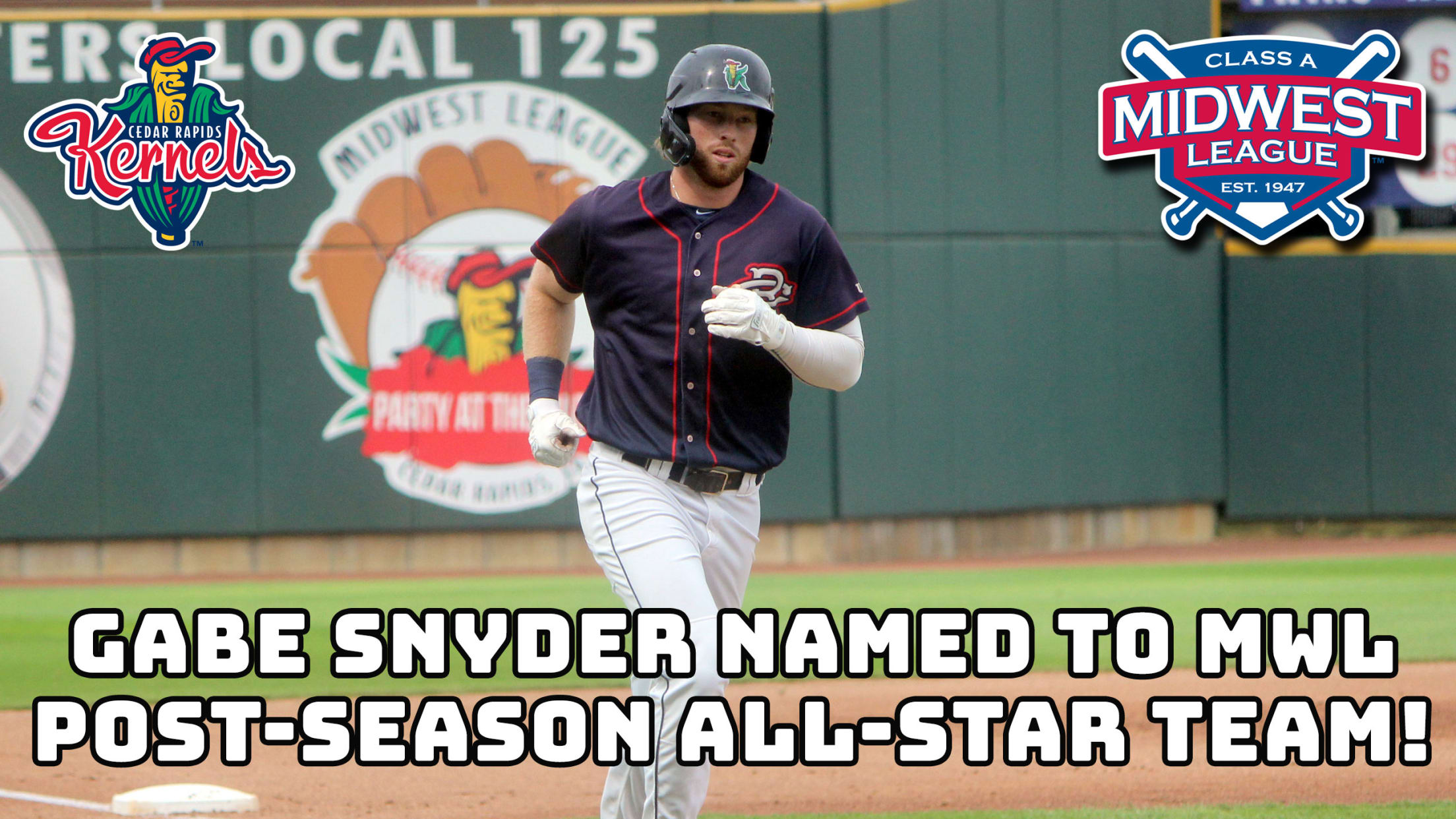 Cedar Rapids, IA - Richard A. Nussbaum II, President of the Midwest League of Professional Baseball Clubs, has announced the 2019 Post Season All-Star Roster. The team was selected by the Field Managers of the sixteen Midwest League member clubs.Gabe Snyder was selected to the Post Season All-Star Roster at
Cedar Rapids, IA - Richard A. Nussbaum II, President of the Midwest League of Professional Baseball Clubs, has announced the 2019 Post Season All-Star Roster. The team was selected by the Field Managers of the sixteen Midwest League member clubs.
Gabe Snyder was selected to the Post Season All-Star Roster at first base. OF Alek Thomas of Kane County was named the MWL Most Valuable player, shortstop Wander Franco of Bowling Green was named the MWL Prospect of the Year, and Great Lakes manager John Shoemaker was named the MWL Manager of the Year.
Bowling Green had three players on the squad to lead the league. A full listing of the team is below:
First Base - Gabe Snyder (Cedar Rapids)
Second Base - Xavier Edwards (Fort Wayne)
Third Base - Miguel Vargas (Great Lakes)
Shortstop - Wander Franco (Bowling Green)
Outfield - Will Benson (Lake County)
Outfield - Griffin Conine (Lansing)
Outfield - Alek Thomas (Kane County)
Catcher - David Fry (Wisconsin)
Designated Hitter - Chris Betts (Bowling Green)
RH Pitcher - Caleb Sampen (Bowling Green)
LH Pitcher - Joey Cantillo (Fort Wayne)
RH Reliever - Cre Finfrock (Lansing)
LH Reliever - Skylar Arias (Lake County)
The Kernels continue a 10-game road trip tonight at 6:30 PM against the Clinton LumberKings. They return to Perfect Game Field at Veterans Memorial Stadium on Saturday, August 24th to host Peoria at 6:35 PM in a seven-game homestand that continues through Friday, August 30th.
Chris Kleinhans-Schulz and Morgan Hawk bring you all of the play-by-play on the radio home of Kernels baseball, 1450 KMRY AM and 93.1 KMRY FM. Fans may listen on-line at www.kmryradio.com, or www.kernels.com. Fans may also stream all 70 Kernels home game and selected road games via a MiLB.TV subscription. Visit MiLB.TV for subscription information.
Tickets may be purchased on-line at www.kernels.com, or by calling the Kernels Ticket Office at 896-7560. Ticket office hours are 10 AM to 5 PM, Monday through Friday, and 10 am to 2 pm on Saturday.