Support the Home Team
Rallying around the Kernels in 2020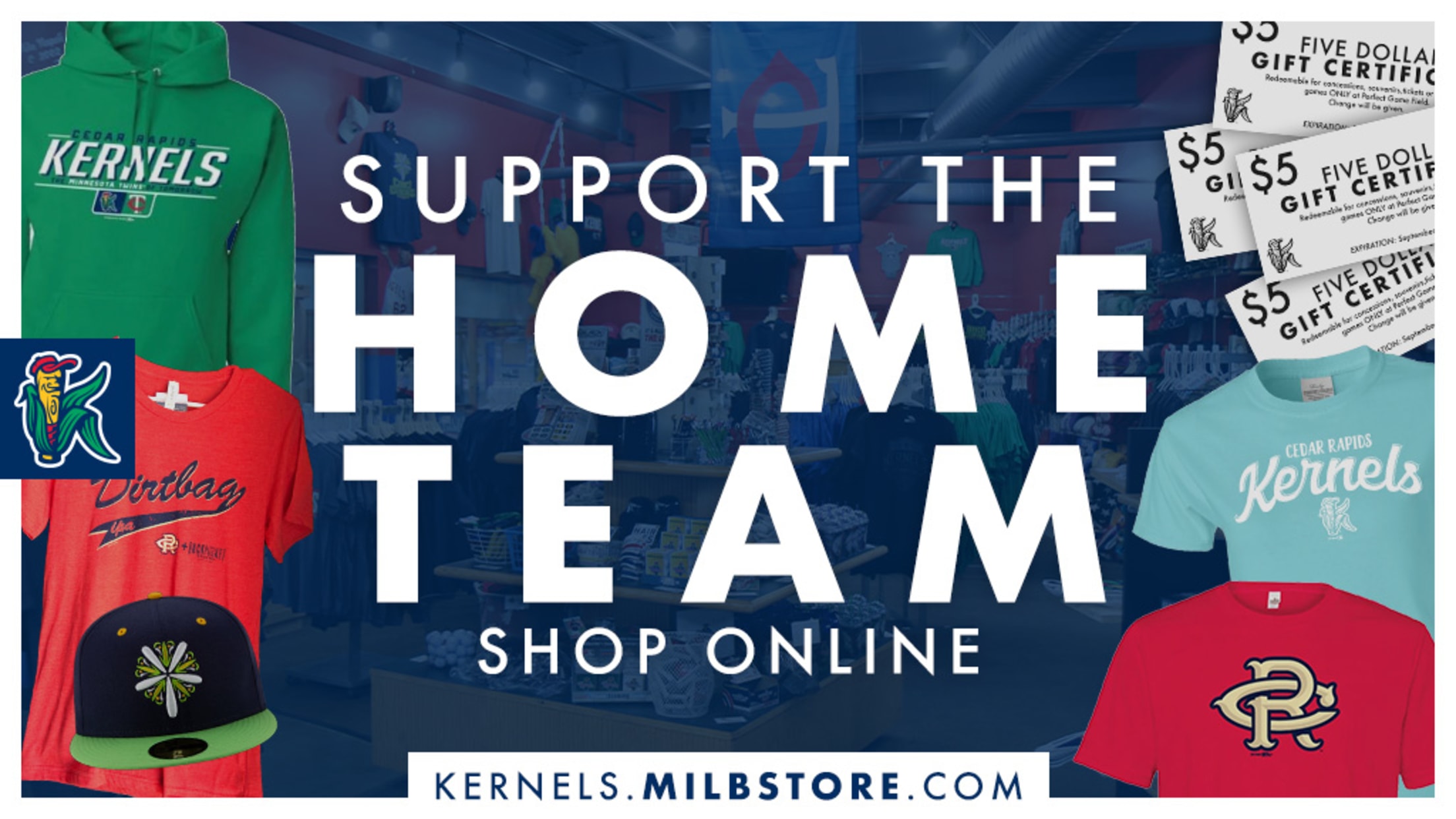 CEDAR RAPIDS, IA - Baseball has been alive in Cedar Rapids since 1890 when the Cedar Rapids Canaries made their debut. The history is rich, and the fan base is real in Northeast Iowa. It has always been a priority and a need for the ball club to stay connected
CEDAR RAPIDS, IA - Baseball has been alive in Cedar Rapids since 1890 when the Cedar Rapids Canaries made their debut. The history is rich, and the fan base is real in Northeast Iowa. It has always been a priority and a need for the ball club to stay connected with the community. Now, more than ever, we truly need you all.
This year has been one for the history books and the record-setting numbers are impossible to ignore, whether we like them or not. With no season, our organization has taken a hit that is hard to imagine any company could overcome. However, because of the support from our community, fans, and loyal sponsors, we are ready and excited to start preparing for the 2021 season. Until then, we are still loving seeing all of you at our events within the stadium, interacting with you on social media posts, and seeing orders come through in the store.
If you are wondering how you can help support the home team, here are a few great options:
Shop online any time! We've got gear for all of the Kernels fans in your family.
Need a fresh and new fundraising campaign? Sell Kernels 4 Packs of Tickets! Each sale = $10.00 directly to your organization.
Purchase Kernels gear or gift certificates for family or friends. All gift certificates purchased now or previously for the 2020 season will be honored in 2021!
Follow the Kernels on all of our social media platforms: Facebook, Twitter, Instagram, LinkedIn
Reply to social media posts and share your favorite ones
Tell your coworkers/family/friends to sign up for the email newsletter
Attend our in-stadium events! We are going the extra mile to ensure the safety of our fans and staff while inside the ballpark.
If you have any questions or would like to help in a different way, contact [email protected].