Charlie T. RiverDog to Appear as Guest Picker on Gene Sapakoff's Pigskin Picks
Fans can make their picks and go head-to-head with Charlie and Sapakoff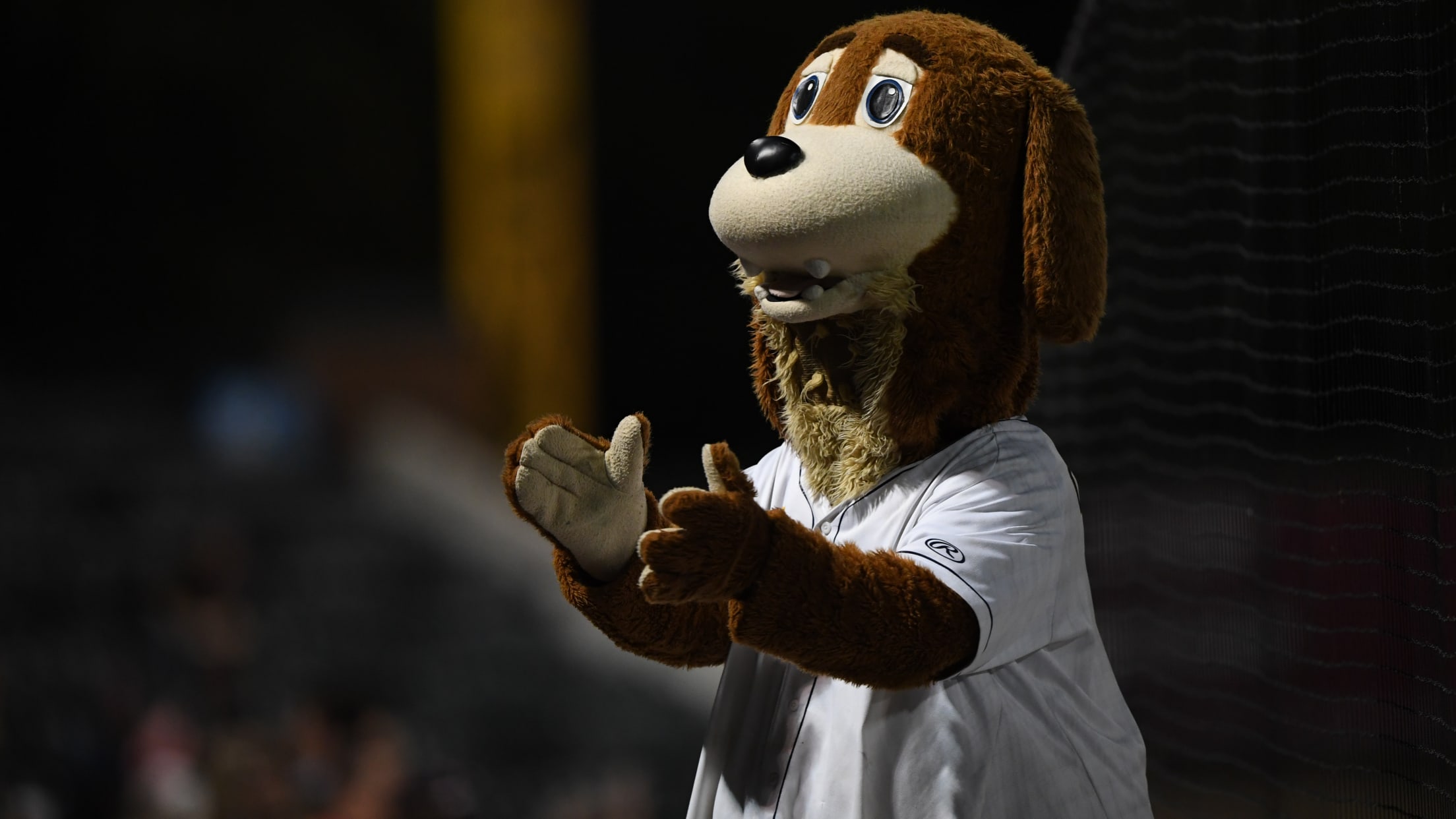 CHARLESTON, S.C. - Charlie T. RiverDog has garnered a reputation as a mascot of many talents. With another weekend of college football action coming up, Charlie will put his knowledge of the gridiron to the test as he joins Gene Sapakoff in the weekend's edition of Pigskin Picks in the
CHARLESTON, S.C. - Charlie T. RiverDog has garnered a reputation as a mascot of many talents. With another weekend of college football action coming up, Charlie will put his knowledge of the gridiron to the test as he joins Gene Sapakoff in the weekend's edition of Pigskin Picks in the Post & Courier.
"While I welcome Charlie The RiverDog to the Pigskin Picks' exclusive VIP pickers club, I am concerned about a baseball mascot matching up with my football expertise," remarked Sapakoff. "Also, the bar is high: the likes of Bobby Cremins, Danny Ford, Stephen Garcia, Jim Stuckey, Jack Douglas and Charlie Brown have been VIP pickers this year. And how does a RiverDog choose against any team with a canine nickname?"
As he takes a break from kicking back to watch the Yankees' run in this year's baseball postseason, the RiverDogs' mascot will make his predictions on this Saturday's slate of Palmetto State matchups along with some of the most highly anticipated Top-25 matchups for the week. Catch Charlie's picks alongside the veteran sportswriter in Saturday's edition of the P&C:

South Carolina at Georgia

Florida State at Clemson

Western Carolina at The Citadel

Charleston Southern at Kennesaw State

Florida A&M at S.C. State

Alabama at Texas A&M

Florida at LSU

Mississippi State at Tennessee

USC at Notre Dame

Oklahoma vs Texas
"I'll let my football acumen do the talking for me," said Charlie through an interpreter doing the talking for him. "I'm out to prove I'm more than just a baseball dog."
Fans can submit their picks to go head-to-head with Sapakoff and Charlie through the RiverDogs social media channels by tweeting #PigskinPickem with their picks to the listed games or by replying on Facebook before 12 noon ET on Saturday, October 12. Look for Charlie's picks in Saturday's edition of the Post & Courier Sports Page. The RiverDogs will select one fan who picks the most correct and beats Charlie and Gene to win four free tickets to RiverDogs Opening Day on Thursday, April 9. The RiverDogs will select the winning contestant on Monday, October 14.
With the 2019 season in the books, the RiverDogs look ahead toward 2020 Opening Day on Thursday, April 9 at Riley Park. Season ticket plans, including options to the Riley Park Club, are available by contacting the RiverDogs front office at 843-577-3647 (DOGS). A full schedule for the 2020 season is available at riverdogs.com.
--RIVERDOGS--