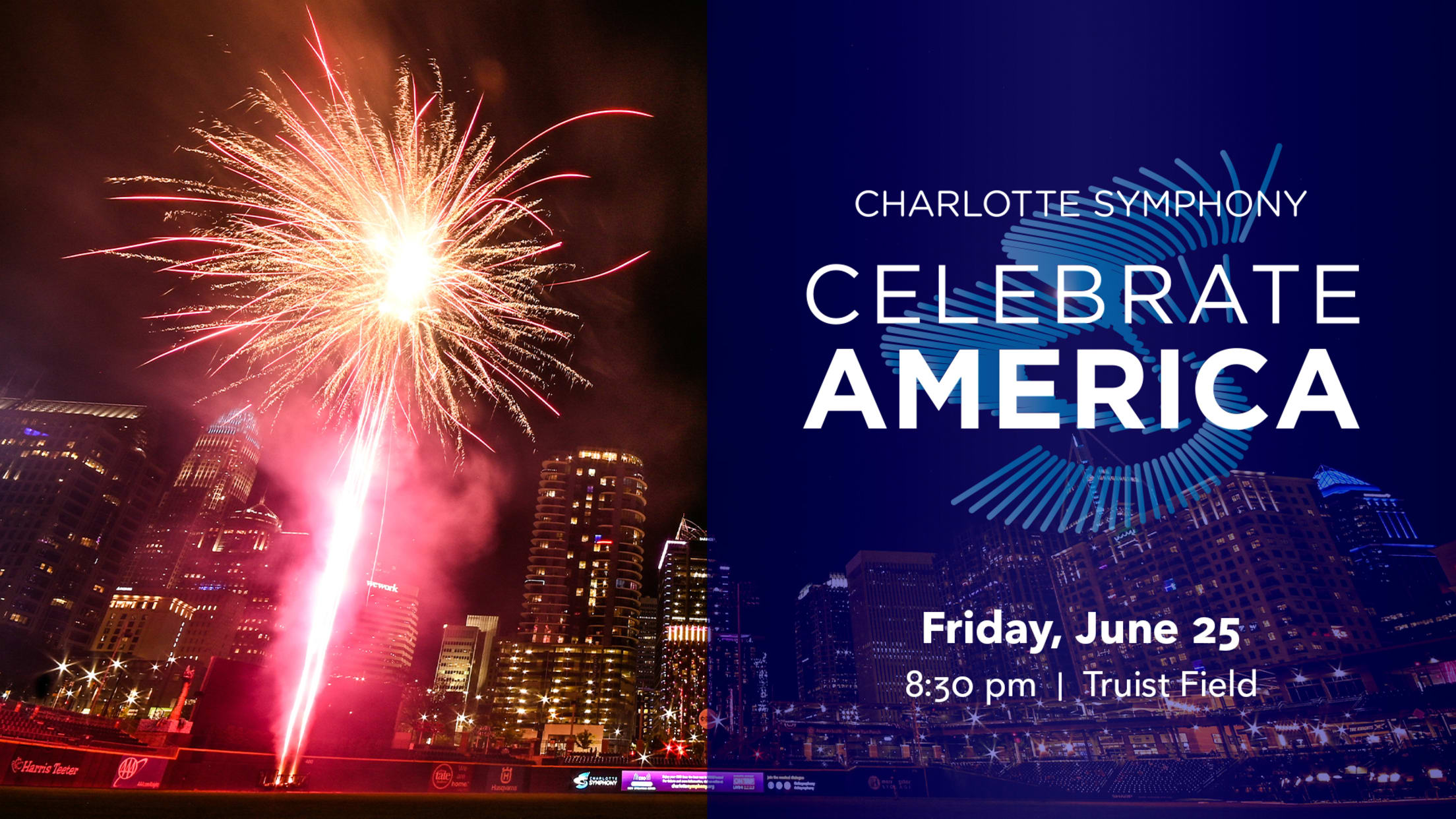 Charlotte Symphony at Truist Field
Your Charlotte Symphony returns to Truist Field for a grand slam this June! At Celebrate America, experience the electricity as the full orchestra unites to perform a rousing salute to America. The evening includes patriotic favorites and memorable anthems and marches - all topped off by a spectacular fireworks finale, back dropped by the gorgeous Charlotte skyline!
Friday, June 25 at Truist Field
Gates open at 7:30 pm • Performance at 8:30 pm • Fireworks at 9:45 pm
Christopher James Lees, conductor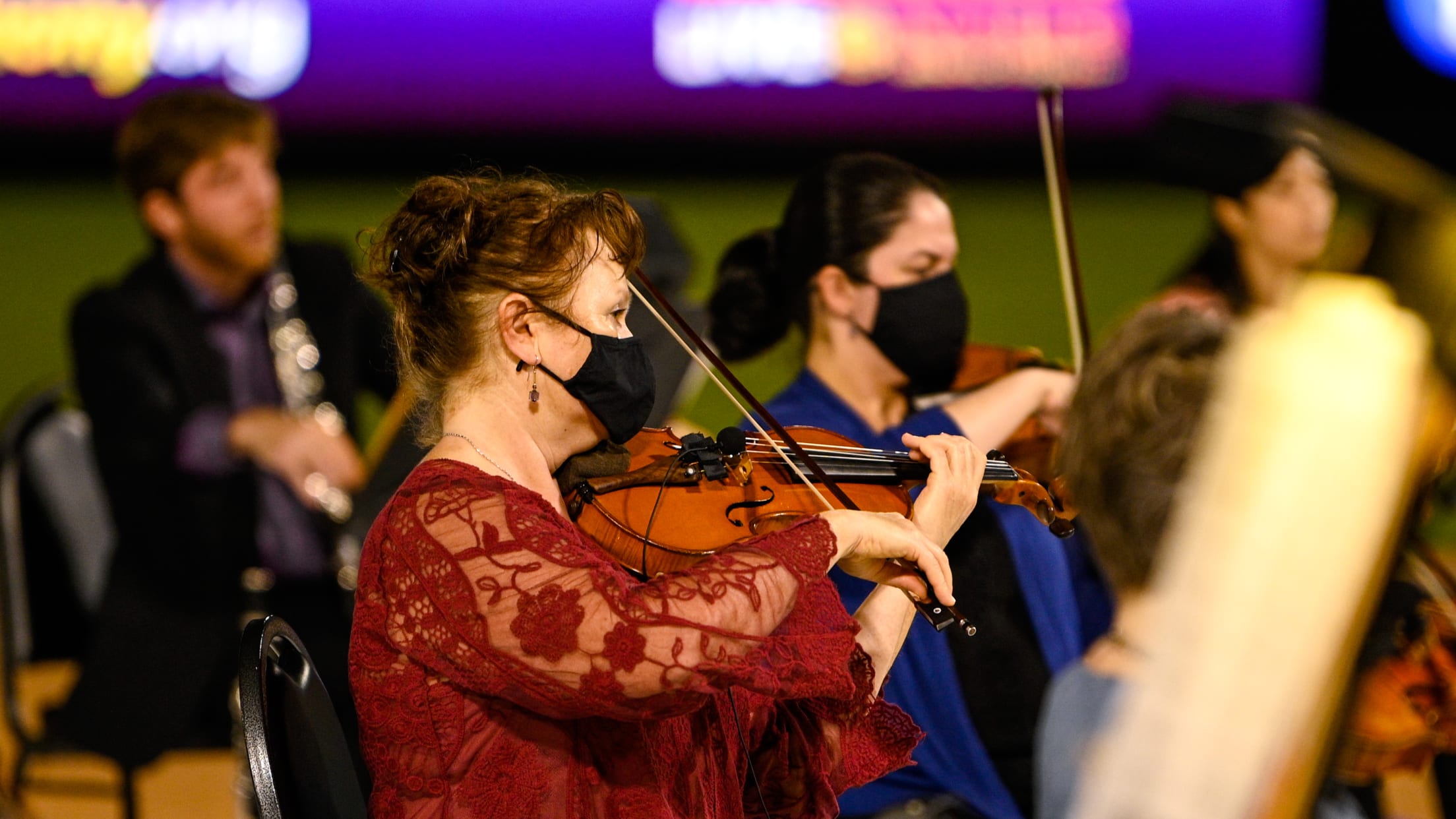 June 25 Program
SMITH -- Star-Spangled Banner
Jim STEPHENSON -- Fanfare for Democracy
GOULD -- American Salute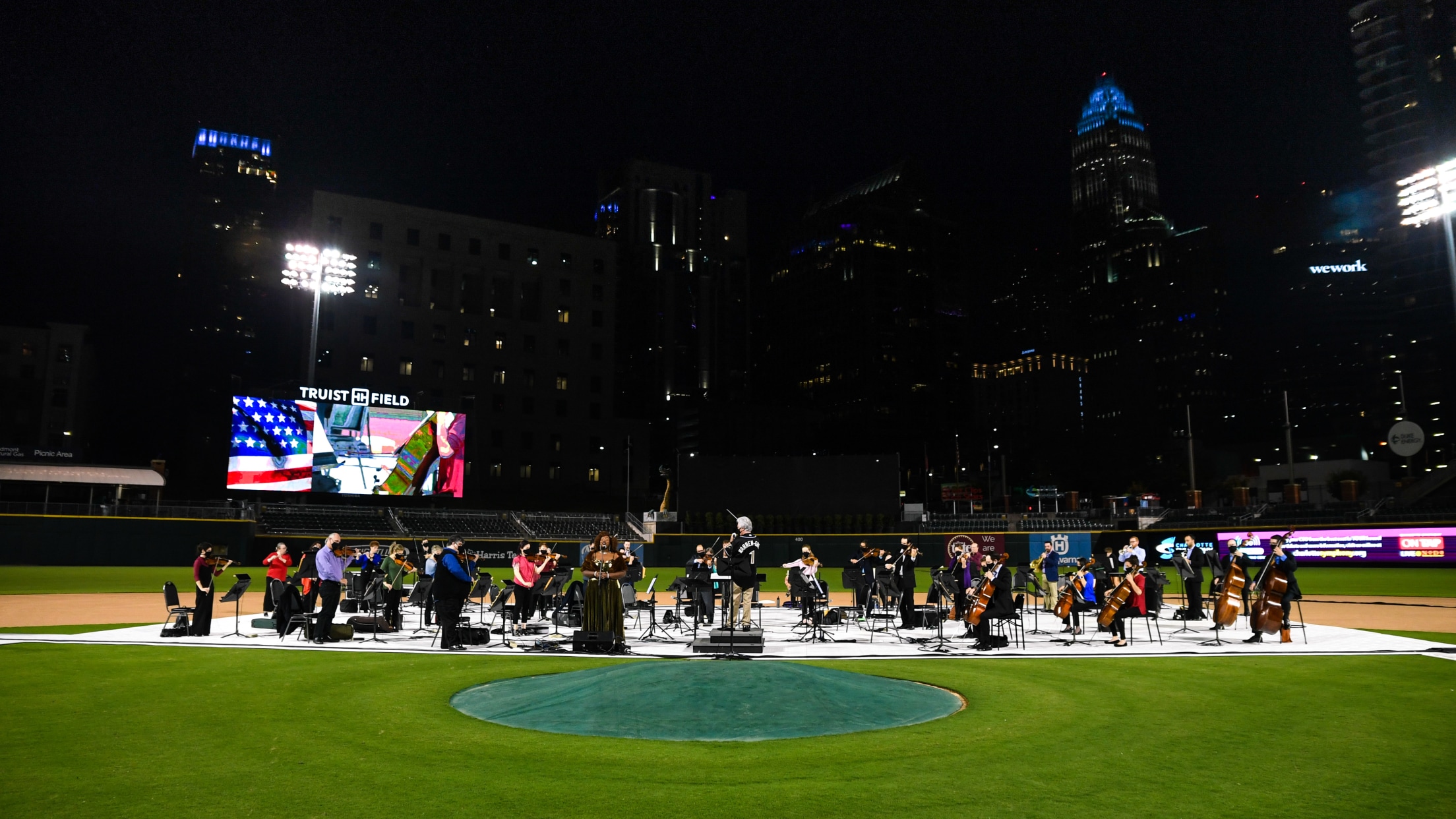 COPLAND -- Hoe Down from Rodeo
ANDERSON -- Fiddle Faddle
John WILLIAMS -- With Malice Toward None, from Lincoln
Von Tilzer -- "Take Me Out to the Ball Game"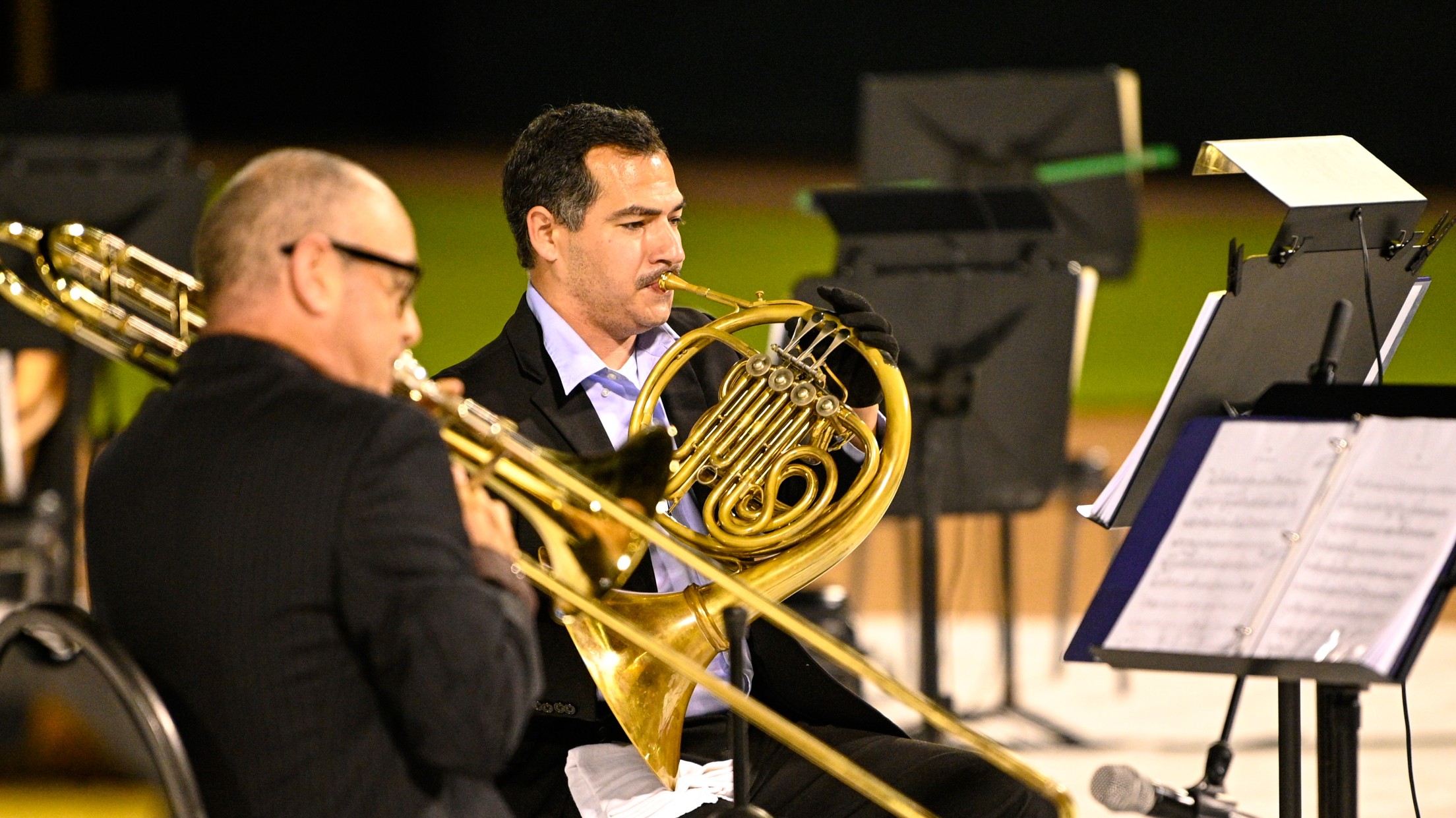 GRAINGER -- Molly On the Shore – Irish Reel
HAMLISCH -- "A Chorus Line"
ELLINGTON -- A Medley for Orchestra
SOUSA -- El Capitan, The Thunderer, Stars and Stripes Forever
Event Information
Bag Check/Ticket Check
Before entering the stadium, all bags will be checked and tickets will be scanned. No outside food or beverage is allowed inside the stadium.
Mask Protocol at Truist Field
In compliance with COVID-19 guidelines from the state of North Carolina and the CDC, masks will not be required at Truist Field.
Event Schedule
Gates will open at 7:30 pm. The show starts at 8:30 pm. At the conclusion of the performance, the Symphony will leave the field followed shortly after by a Fireworks Spectacle. At the end of the event, all guests will be asked to leave the ballpark.
Note
In the event of inclement weather, the concert will be held the following evening, Saturday, June 26 at 8:30 pm. Ticket holders will be notified of any changes via email.
If you have any questions about the event, please email the Charlotte Knights at [email protected].
About the Charlotte Symphony
Founded in 1932, the Charlotte Symphony is a longstanding nonprofit organization committed to connecting and strengthening the community through exceptional musical experiences. Led by internationally renowned Music Director Christopher Warren-Green, the Symphony upholds the highest artistic integrity and takes bold steps to engage the community through music. We employ 58 professional full-time orchestra musicians, serve two youth orchestras, and offer significant educational programming aimed at improving areas of our community with the greatest need. The Charlotte Symphony is integral to the Charlotte area, serving its community through music that connects and inspires.
---