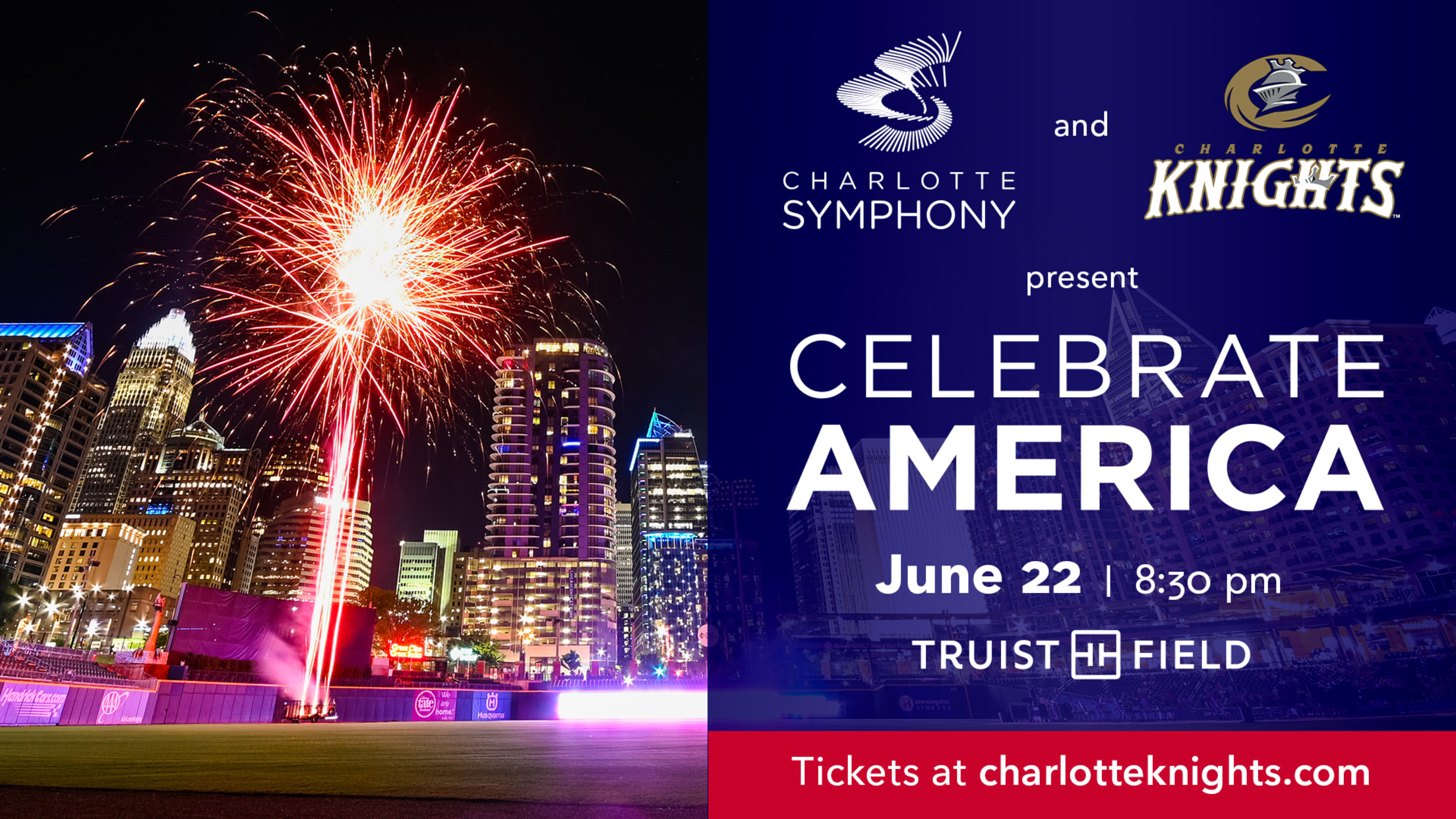 Charlotte Symphony at Truist Field
The Charlotte Symphony returns to Truist Field for a home run this June! At Celebrate America, experience the electricity as the orchestra performs a rousing salute to America. The evening includes patriotic favorites and memorable anthems and marches -- all topped off by a spectacular fireworks finale, backdropped by the gorgeous Charlotte skyline!
Wednesday, June 22 at Truist Field
Gates open at 7:00 pm • Performance at 8:30 pm • Fireworks to follow the conclusion of the performance
Program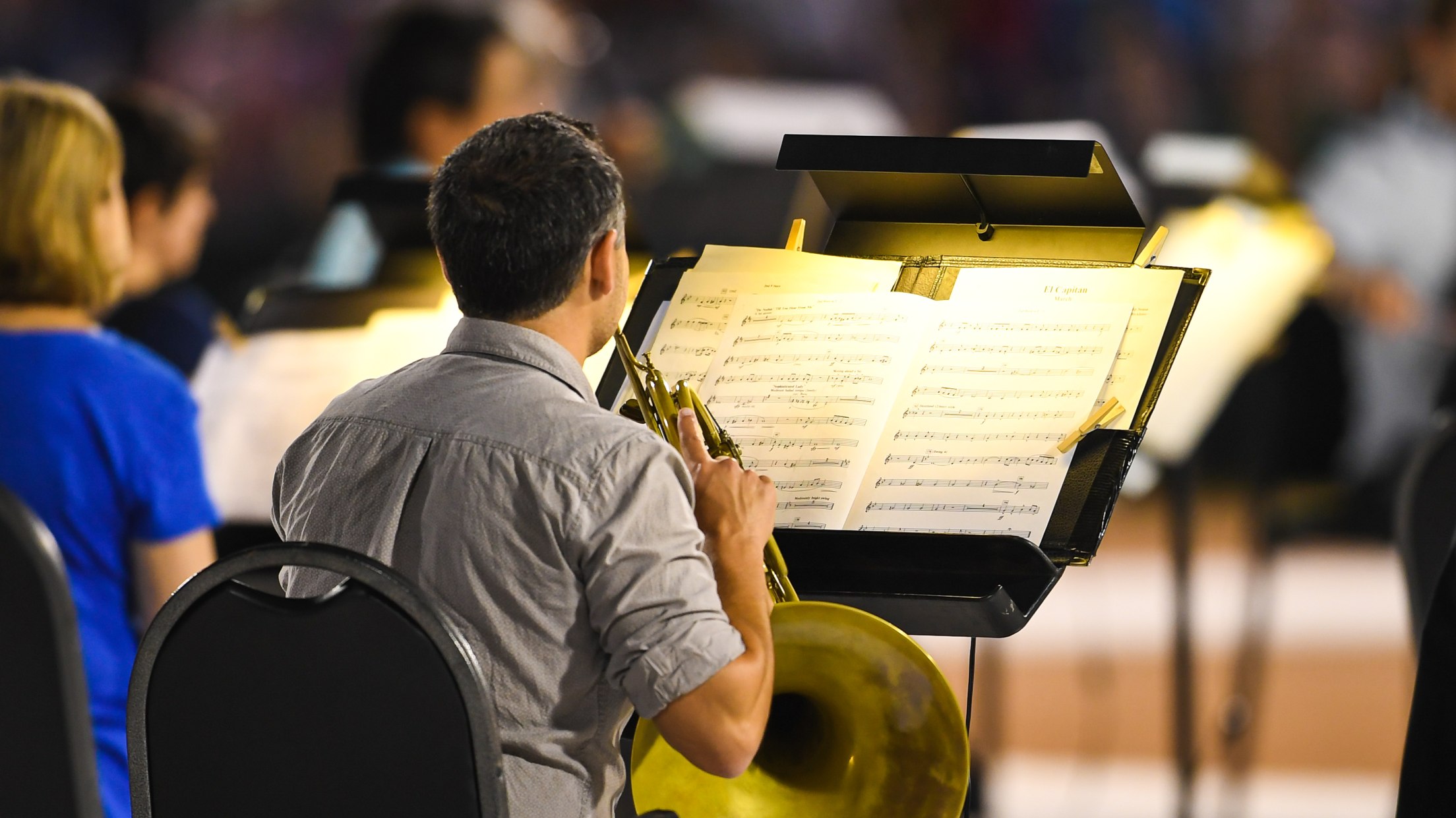 SMITH "The Star-Spangled Banner"
GOULD American Salute
GERSHWIN Strike Up the Band
ANDERSON Fiddle Faddle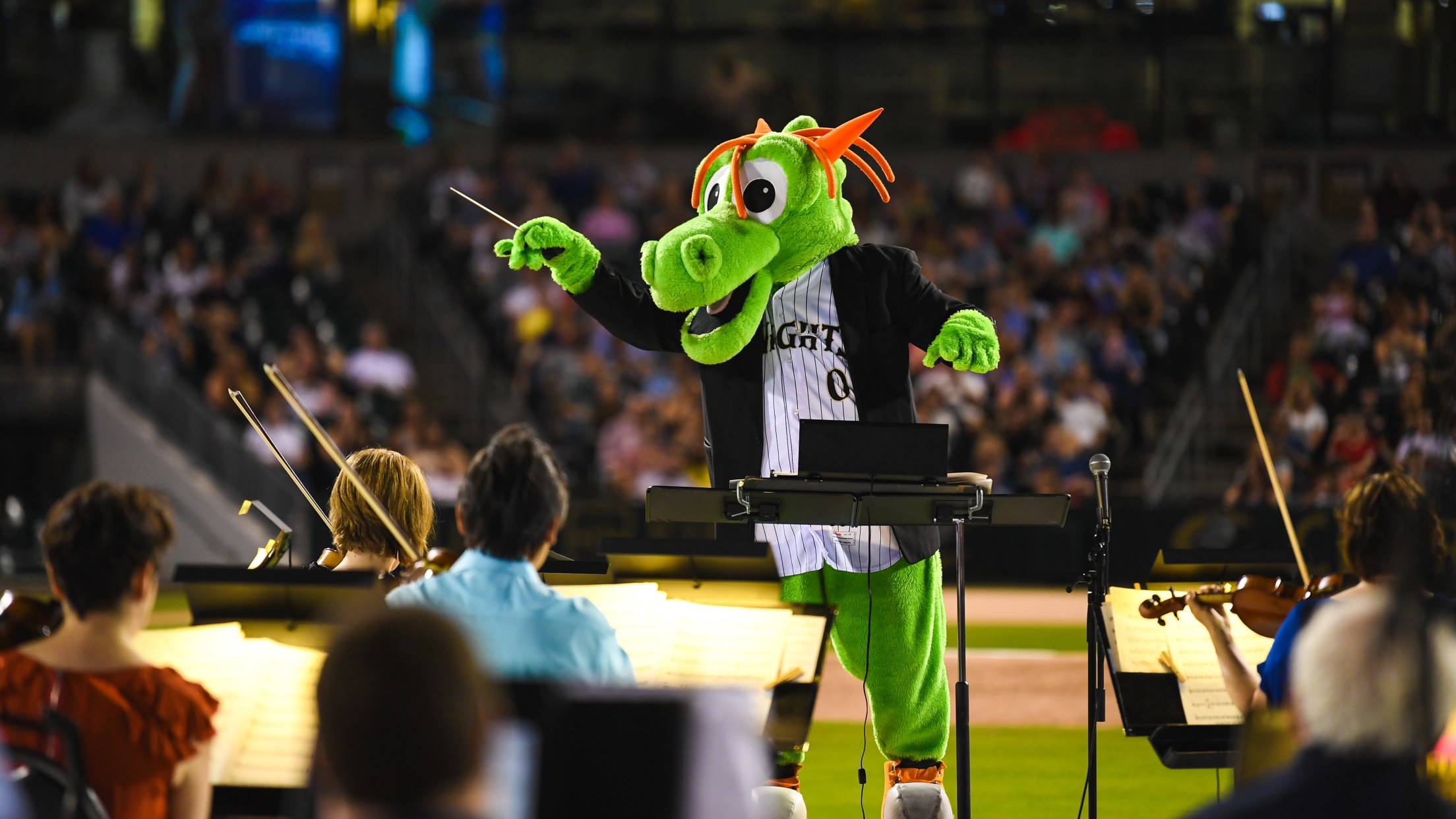 ELLINGTON A Medley for Orchestra
CALVIN CUSTER A Salute to The Big Apple
JOHN WILLIAMS Summon the Heroes
TRADITIONAL Armed Forces Salute
JOHN PHILIP SOUSA El Capitan (March)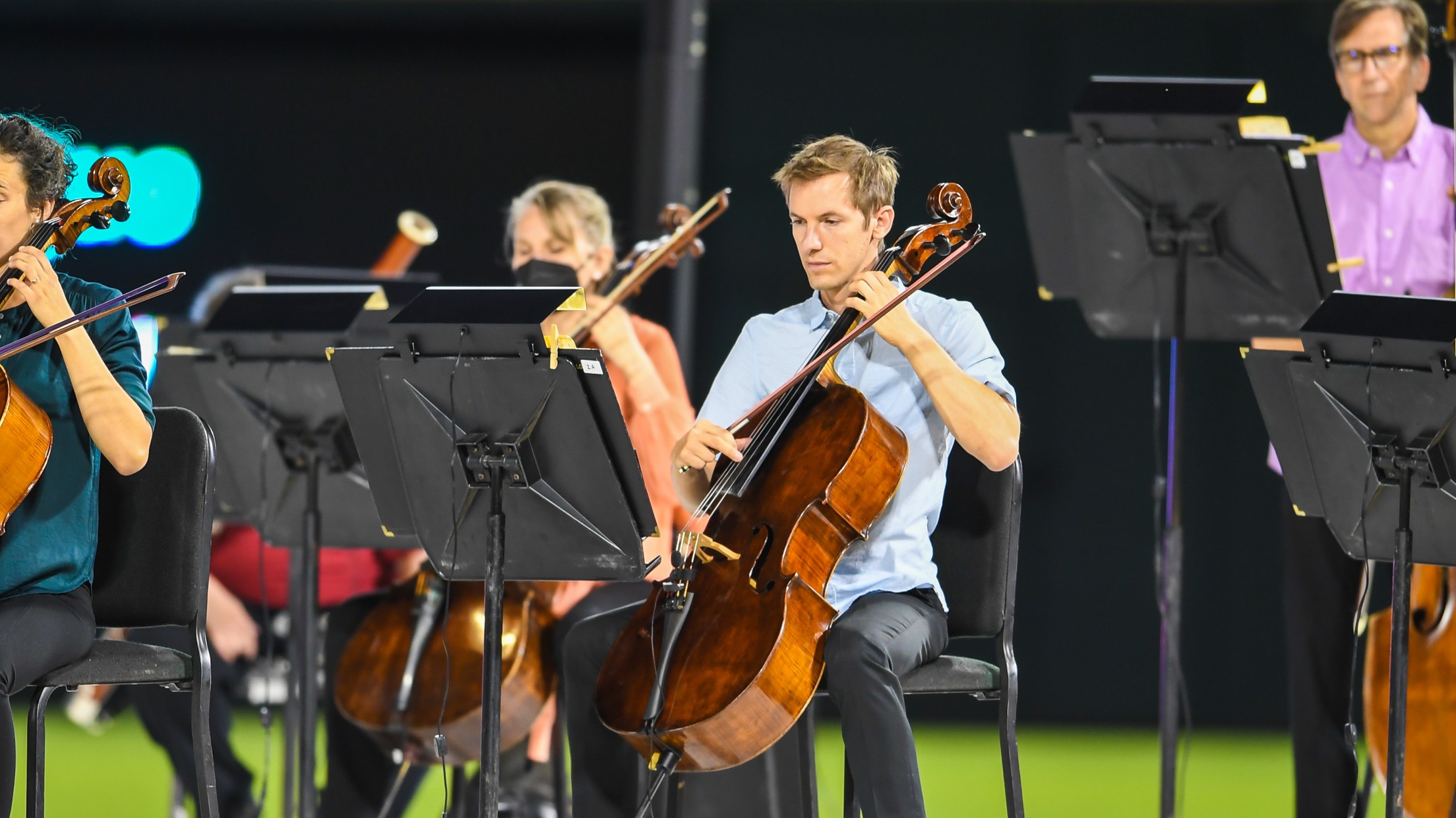 VON TILZER Take Me Out To The Ball Game (with cut)
ALFORD Colonel Bogey (March)
JOHN PHILIP SOUSA The Thunderer
JOHN PHILIP SOUSA The Stars and Stripes Forever
Hospitality Spaces & Private Luxury Suites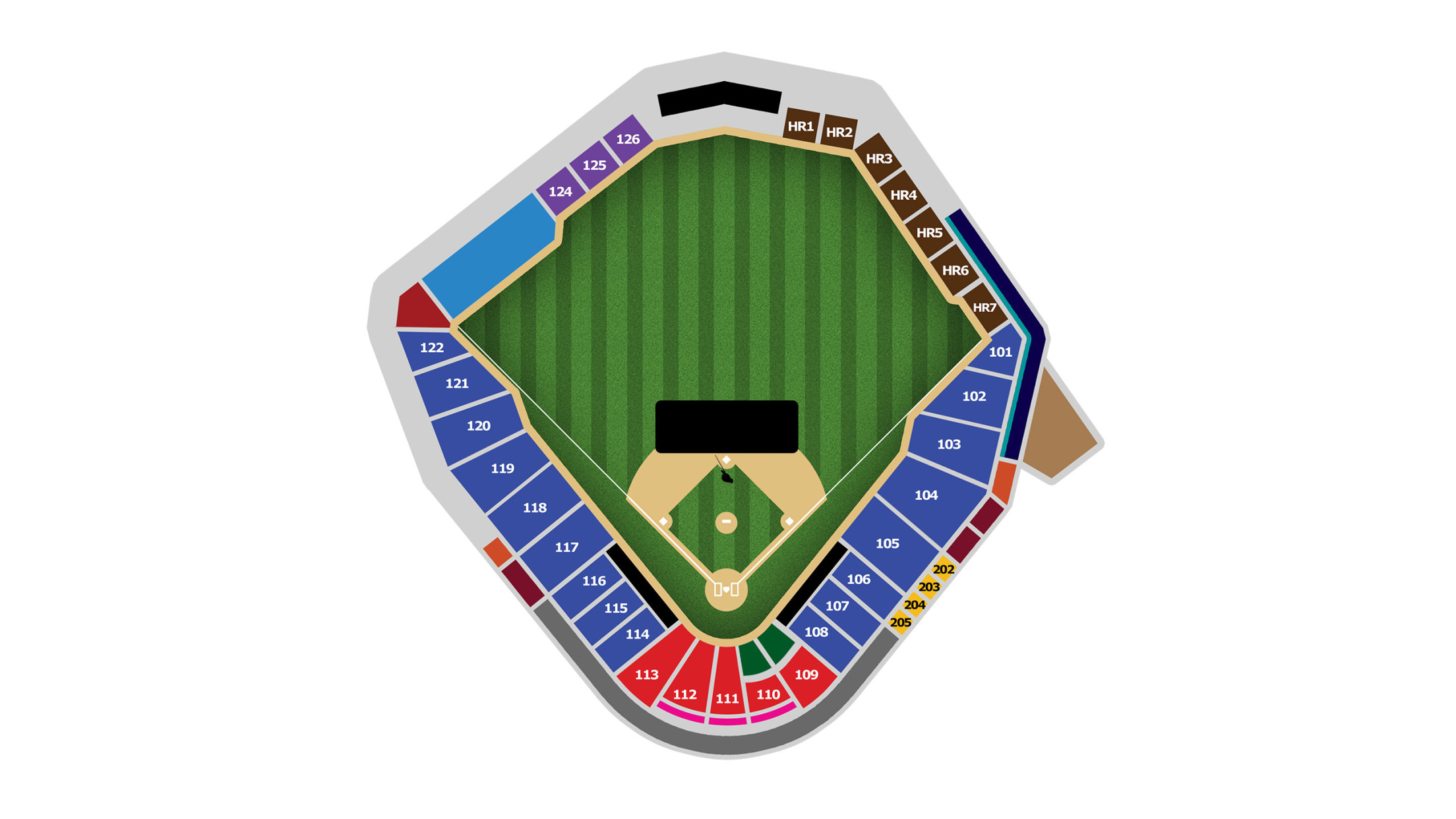 Interested in dinner and the show? Check out our private, high-end hospitality ticketed spaces for the performance.
Diamonds Direct Luxury Lounge (Section 202-205)
Includes access to the indoor lounge area, buffet dinner, and a private full-service bar.
$60 per ticket
Budweiser Home Plate Club (Section 109-113)
Includes access to the indoor club space, appetizers/snacks, and a private full-service bar.
$45 per ticket
Field Box Seats (Section 106-108 & 114-116)
$35 per ticket
Field Box Seats (Section 104-105 & 117-119)
$25 per ticket
Event Information
What is the schedule of the show?
Gates will open at 7 pm. Opening act Troy Conn Trio (a jazz trio) will begin at 7 pm and perform for one hour, followed by a 30-minute intermission, The Symphony is expected to go on at 8:30 for an hour, followed by a firework show in center field.
Where is parking available?
There is a parking garage directly across the street from Truist Field at 410 S Mint Street next to the Marriott Residence Inn. Along Graham Street and S Mint Street, there are also four Preferred Parking surface lots open to the public. Please note all nearby parking lots and garages will have a daily/evening rate.
Where do we enter the ballpark?
The main gates at the corner of S Mint Street and W Martin Luther King Boulevard are where all patrons will enter for the performance.
What can I bring into the ballpark?
Personal bags are allowed but will be checked upon entry. No cameras or large recording devices are allowed. No outside food or beverage is allowed into the park.
Will concessions be open for the event?
Standard ballpark concessions will be available when gates open and until 9:15 pm. Truist Field is a cashless venue, debit/credit are accepted.
I have tickets to the Budweiser Home Plate Club or the Diamonds Direct Lounge, what is included in those?
Attendees in the Diamonds Direct Lounge will be served a buffet dinner from 7-9 pm included in their ticket price. Attendees in the Home Plate Club will be served snacks and appetizers from 7-9 pm included in their ticket price. Beverages will not be included. All other guests will be seated in the seating bowl in their designated sections.
What should I prepare for with the inclement heat?
The ballpark will have large fans on the concourse to provide additional air circulation for guests. We encourage guests to wear light, loose-fitting attire and to drink water prior to arriving at the ballpark. There will be refreshments for sale throughout the evening.
Child Admittance
Truist Field offers complimentary admission to children 2 years of age and under. However, children under the age of 2 without a ticket must sit in their parent or guardian's lap and not occupy an additional seat.
If you have any questions about the event, please email [email protected].
About the Charlotte Symphony
Founded in 1932, the Charlotte Symphony is a longstanding nonprofit organization committed to connecting and strengthening the community through exceptional musical experiences. Led by internationally renowned Music Director Christopher Warren-Green, the Symphony upholds the highest artistic integrity and takes bold steps to engage the community through music. We employ 58 professional full-time orchestra musicians, serve two youth orchestras, and offer significant educational programming aimed at improving areas of our community with the greatest need. The Charlotte Symphony is integral to the Charlotte area, serving its community through music that connects and inspires.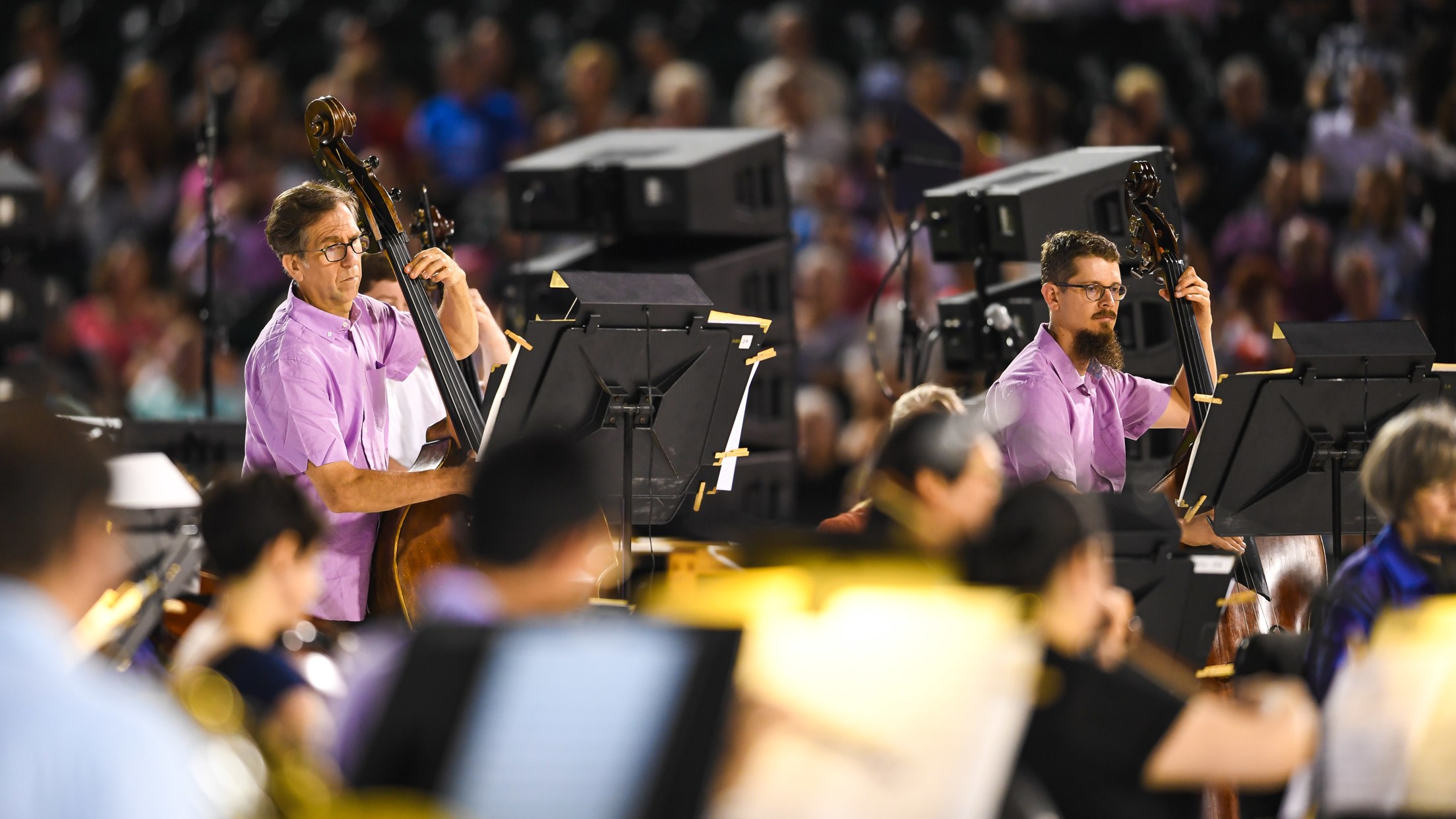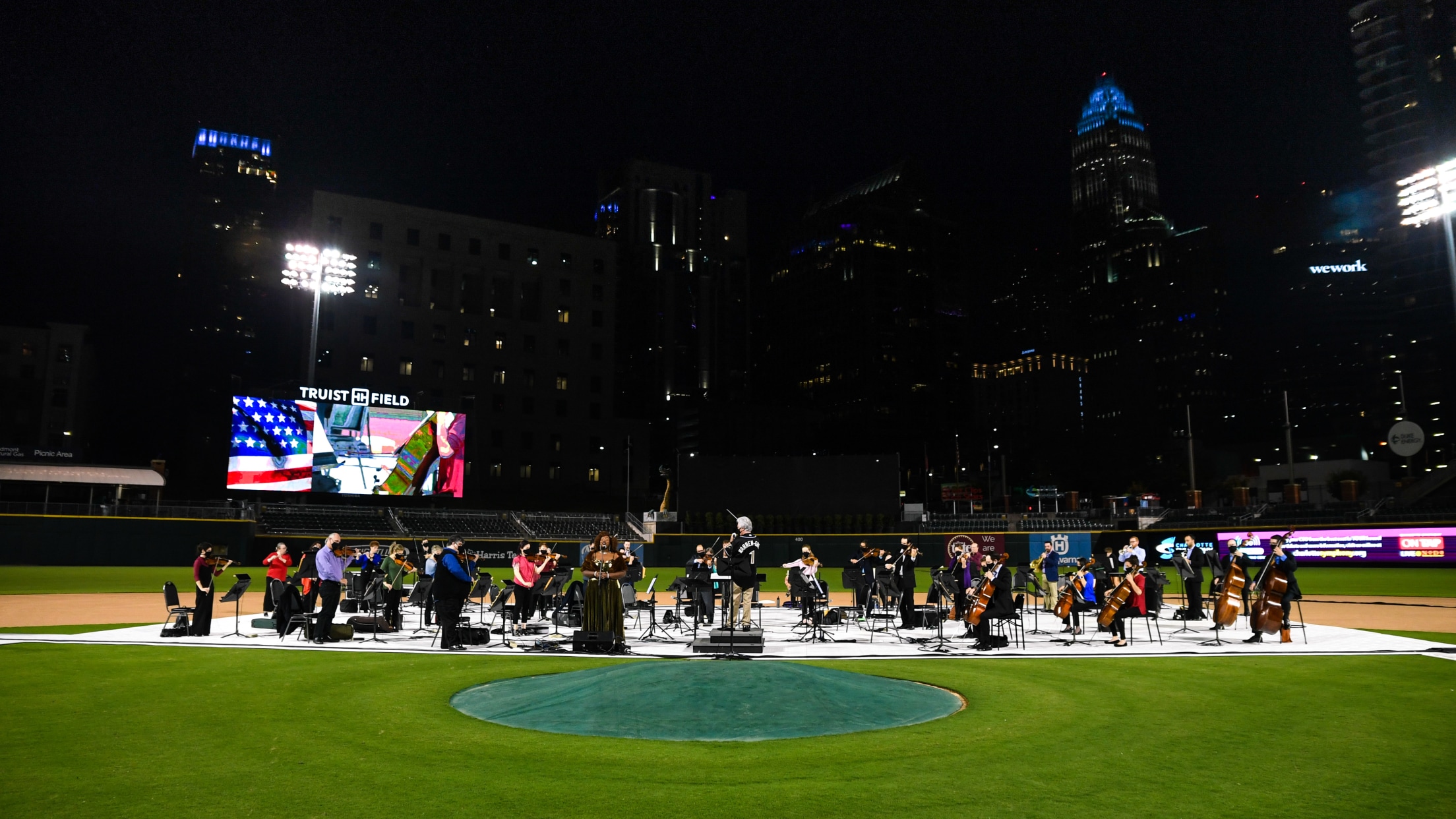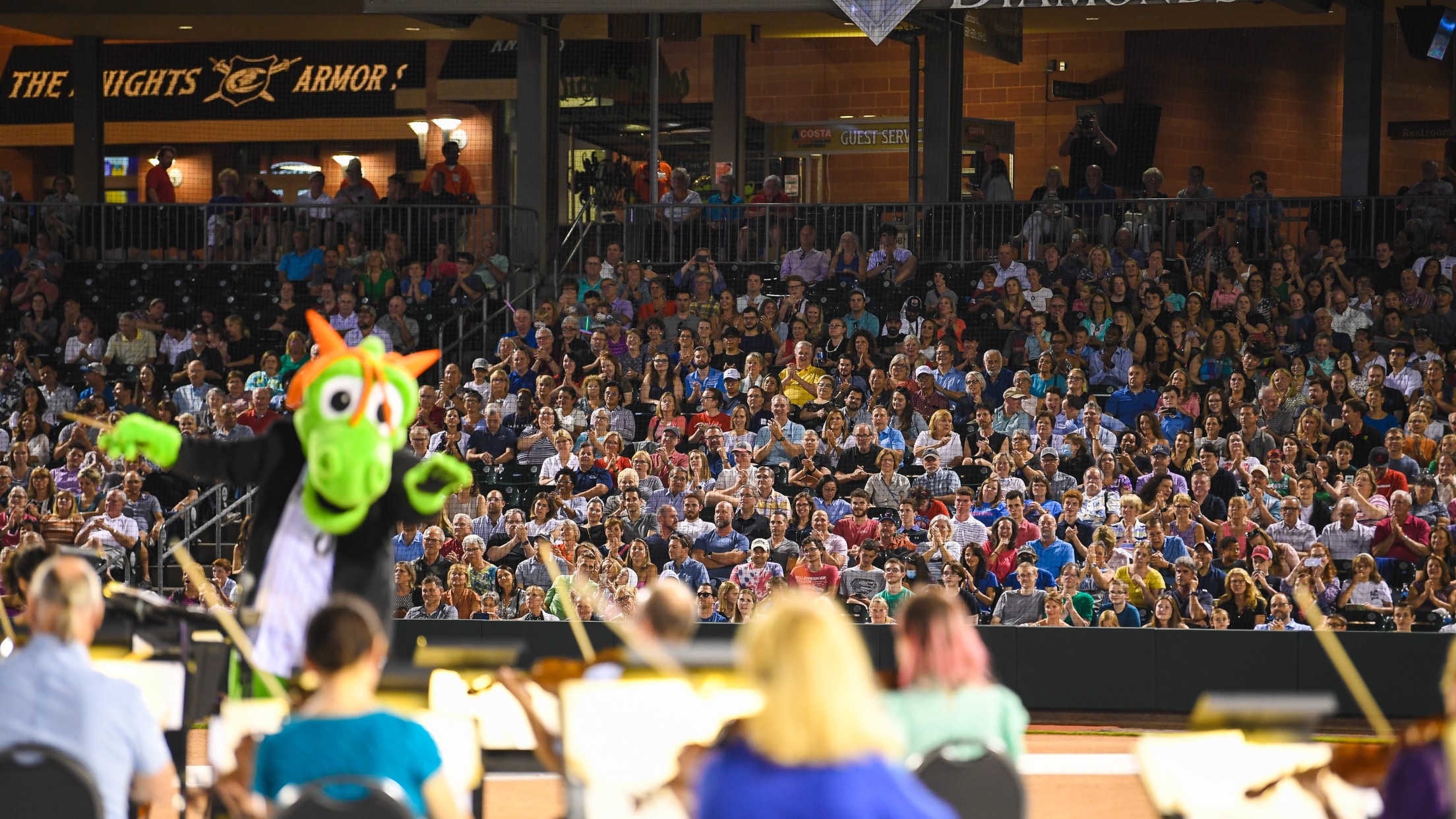 ---