Coronavirus Update from the Charlotte Knights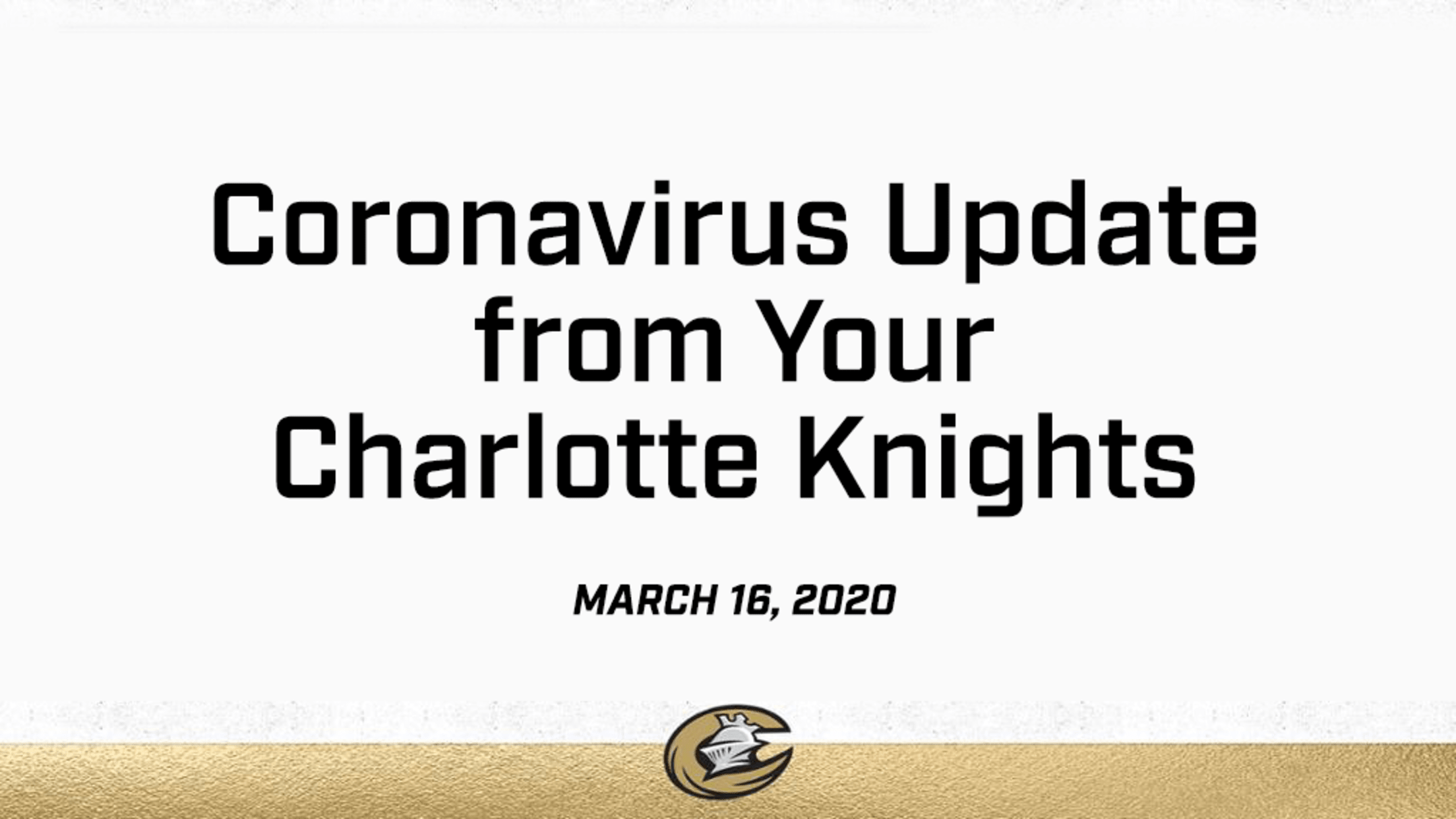 Dear Knights Fans and Partners – With the Coronavirus (COVID-19) outbreak becoming more prevalent in the United States in recent weeks, we have been monitoring the situation closely. In consultation with industry professionals and in partnership with our service providers, we have been working to institute the best practices to
Dear Knights Fans and Partners –
With the Coronavirus (COVID-19) outbreak becoming more prevalent in the United States in recent weeks, we have been monitoring the situation closely. In consultation with industry professionals and in partnership with our service providers, we have been working to institute the best practices to protect attendees, team members, and employees at the ballpark.
Developments related to the virus last week, led to consultation with the schools scheduled to play the remaining games of the Sunbelt Collegiate Baseball Series. Out of concern for the safety and well-being of all who would be involved in those contests – fans, team members, and employees – they were cancelled. Those holding tickets to any of these games that will not be played at BB&T Ballpark – March 17, 18, 24, 31, and April 7 – may exchange them for tickets to any Knights home game in 2020 or receive a refund.
Additionally, we have postponed two events that were to be staged at the ballpark in order to avoid large gatherings. The Season Member Ticket Pick Up Event scheduled for Thursday, March 19 and Knights Fest 2020 slated for Saturday, March 28 will not take place as originally planned. We hope to hold one or both of those events at a later date when it is deemed safe to do so.
Today's recommendations from health and public authorities have caused us to close our offices and the ballpark to the public. Our front office staff has been - and will be - working remotely while the offices are closed. In the meantime, you may reach us with any questions through our general email address: [email protected].
At this time, we are unsure of when the 2020 Knights season will begin. We will provide updates through our website, CharlotteKnights.com, and our social media channels as we are able.
We thank you for your understanding of these changes and for your continued support. We wish all of you the best of health and our thoughts are with those affected by this disease.
Sincerely,
The Charlotte Knights