Eloy Jiménez Wins Silver Slugger Award
Former Knights Outfielder Earns First MLB Award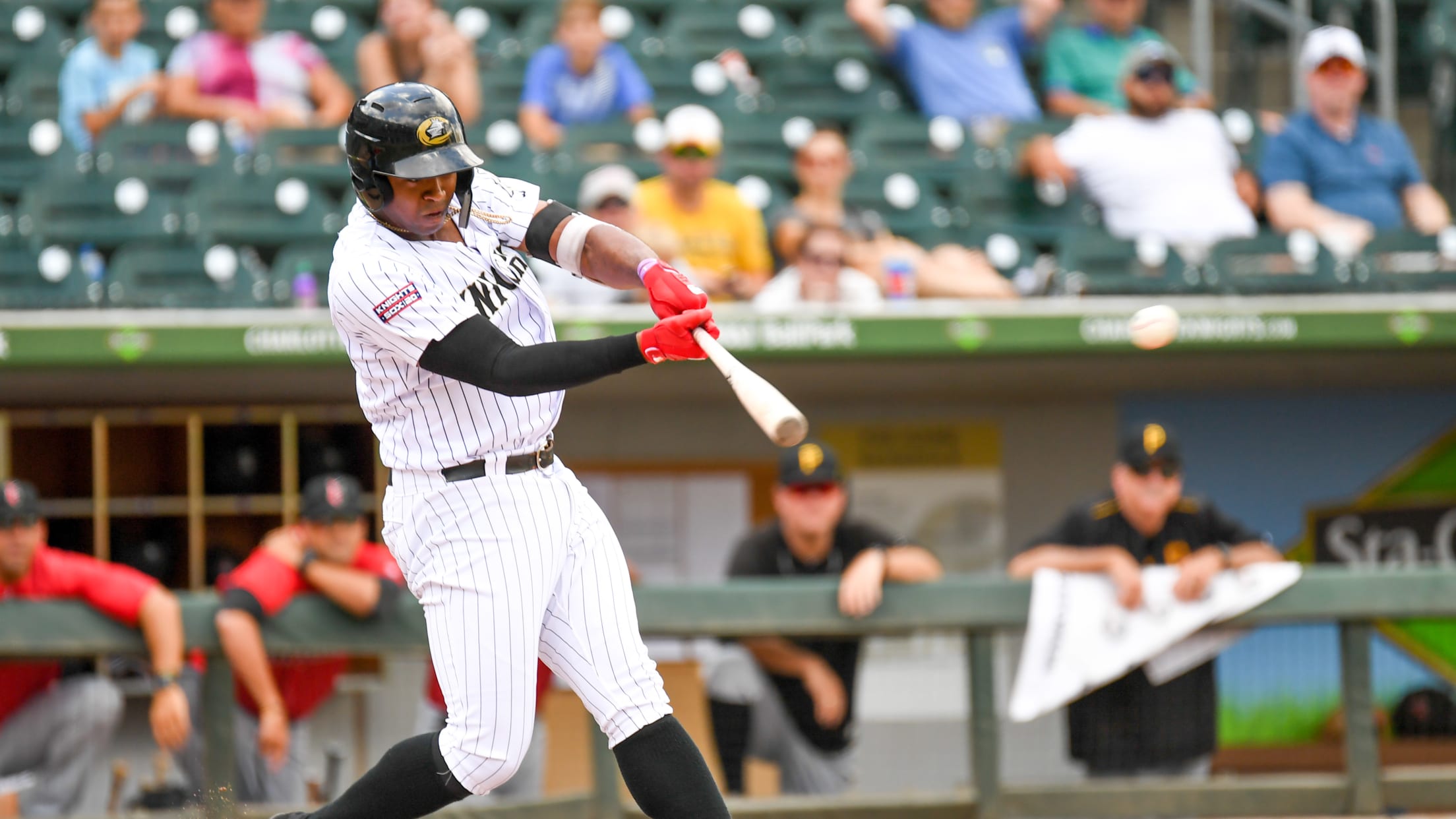 Eloy Jiménez hit 14 home runs in 2020 over 55 games. (Laura Wolff/Charlotte Knights)
On Thursday, November 5, 2020, Major League Baseball announced the winners of the Silver Slugger Award in both the American League and National League. Shortstop Tim Anderson and outfielder Eloy Jiménez -- both former Charlotte Knights -- were named American League Silver Slugger Award winners. Additionally, first baseman José Abreu
On Thursday, November 5, 2020, Major League Baseball announced the winners of the Silver Slugger Award in both the American League and National League. Shortstop Tim Anderson and outfielder Eloy Jiménez -- both former Charlotte Knights -- were named American League Silver Slugger Award winners. Additionally, first baseman José Abreu -- a strong contender for the American League Most Valuable Player Award -- also earned the distinguished Silver Slugger Award to give the Chicago White Sox a franchise-record three players overall in 2020.
The Silver Slugger Award is presented annually to the best offensive player at each position in both leagues as determined by coaches and managers in Major League Baseball.
2020 SEASON
In 55 games with the Chicago White Sox this year, Eloy Jiménez hit .296 with 26 runs scored, 63 hits, 14 doubles, 14 home runs and 41 RBIs. The 23-year-old ranked among the AL leaders in a number of categories including multi-hit games (T1st, 21), extra-base hits (T3rd, 28), total bases (5th, 119), home runs (T7th), and RBIs (9th). Jiménez is the youngest player in White Sox franchise history to win the award and just the second Dominican-born White Sox player to receive the honor (Julio Franco in 1994).
QUOTED
From the official Chicago White Sox press release: "This is a reward for all the work and all the sacrifices I have made," said Jiménez. "I feel very proud with the work and performance I showed on the field this year," said Jiménez. "I know this is just the first one of many to come, with God's blessing. I will keep working hard to get more awards and recognition, and with that hopefully more team accomplishments will follow."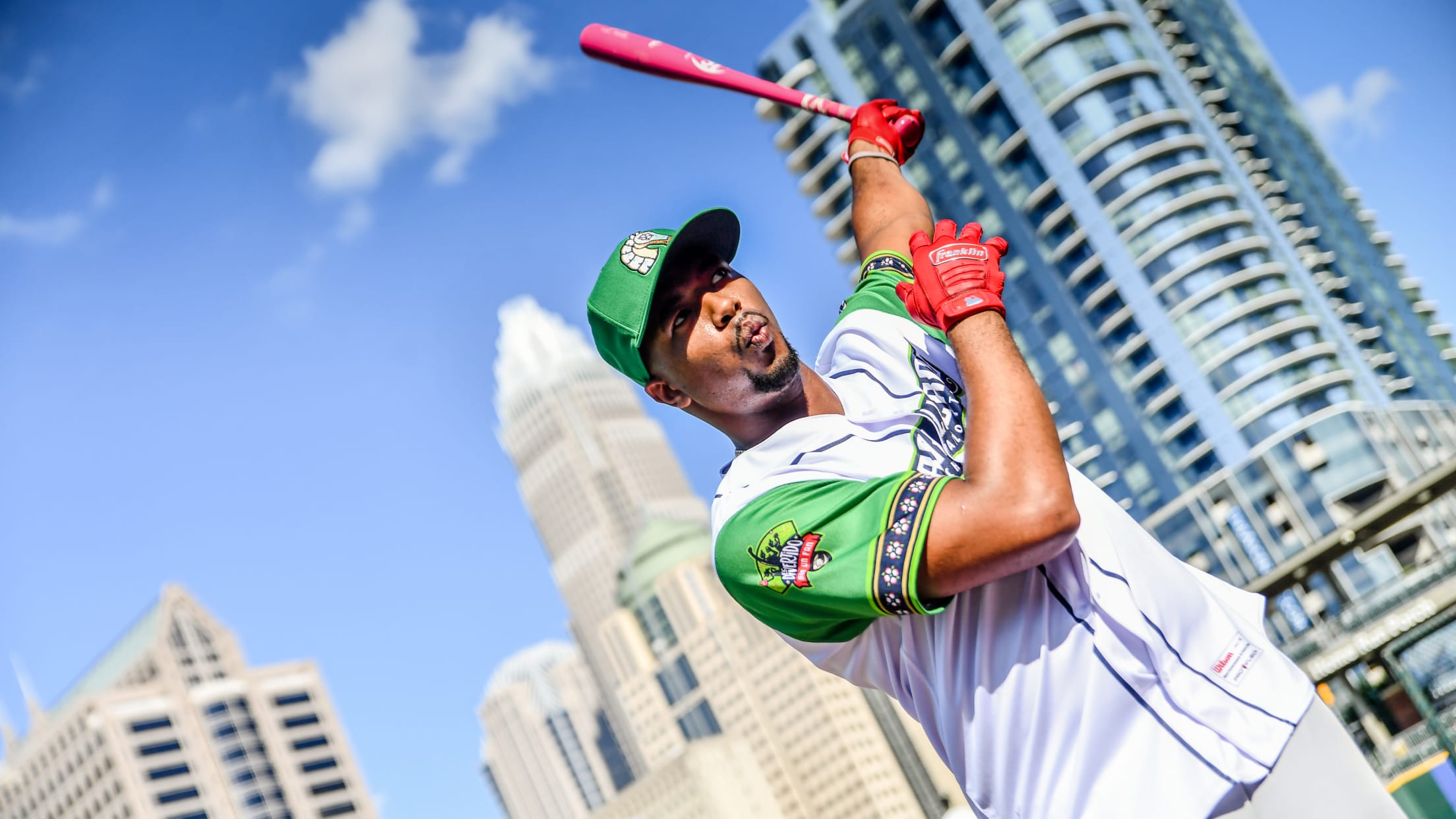 KNIGHTS CAREER
Jiménez, who spent the 2018 season ranked as the top prospect in the Chicago White Sox system by Baseball America and MLB.com, had a year to remember with the Knights in 2018. He compiled a .355 batting average (75-for-211) with 28 runs scored, 13 doubles, one triple, 12 home runs, and 33 RBIs over 55 games with the Knights. He was named as the Chicago White Sox Minor League Player of the Month in July. The talented Jiménez hit .435 (27-for-62) with 13 runs scored, six home runs, and 13 RBIs over 16 games in July.
OVERALL IN 2018
A native of Santo Domingo, DR, Jiménez compiled a .317 (65-for-205) batting average with 36 runs scored, 15 doubles, two triples, 10 home runs, and 42 RBIs over 53 games with the Barons in 2018. At the time of his promotion to Charlotte on June 21st, he ranked second in the Southern League in batting average, tied for fifth in home runs, tied for second in RBIs, and first in slugging percentage (.556). He represented the Barons at the 2018 Southern League All-Star Game. Overall in 2018, he hit .337 (140-for-416) with 64 runs scored, 28 doubles, three triples, 22 home runs, and 75 RBIs in 108 games combined (Birmingham and Charlotte).