Payton Continues to Excel for Knights
Charlotte Outfielder Leading the Way Offensively in 2022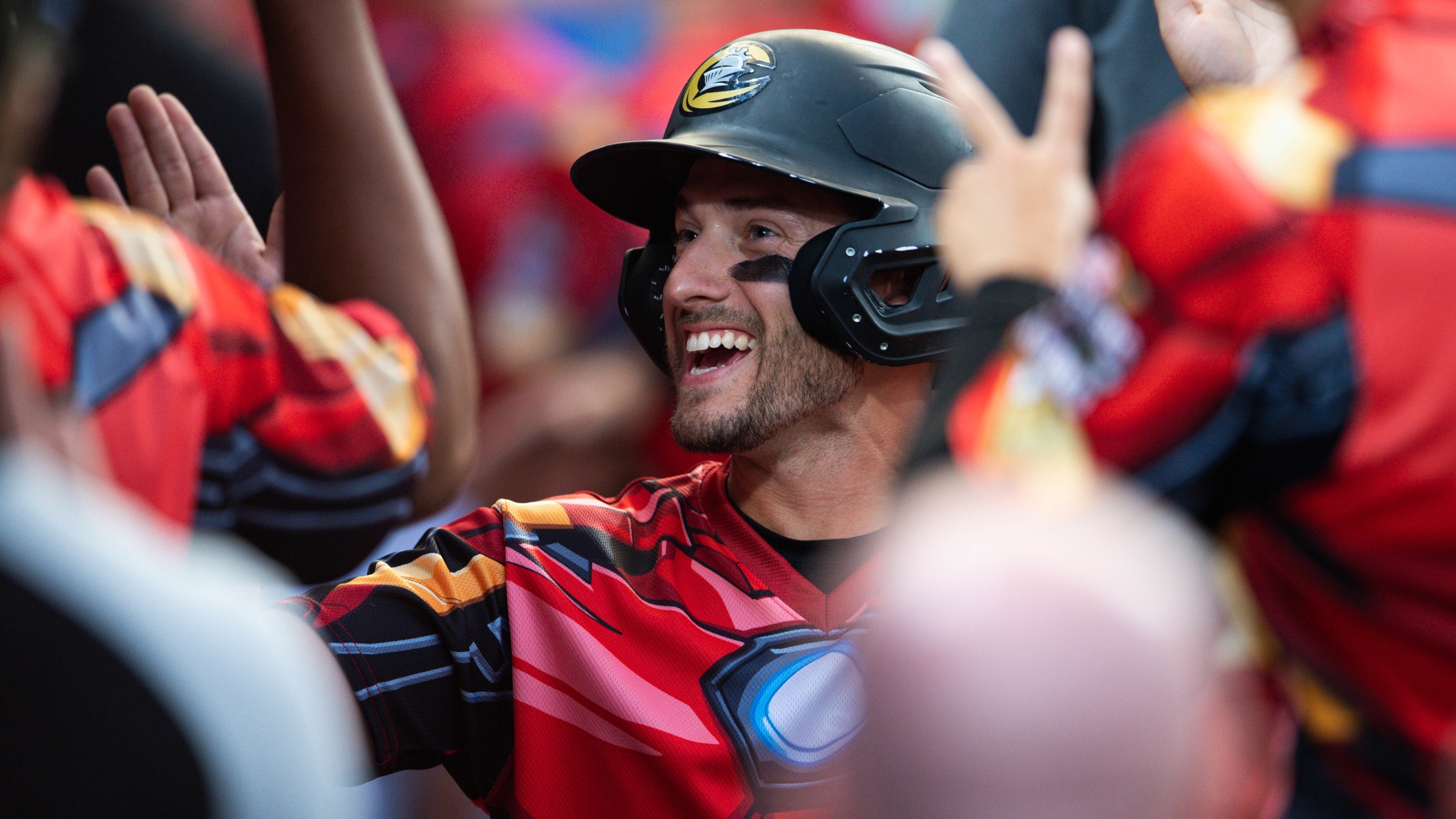 Mark Payton hit .322 and had four home runs in the month of July for the Knights. (Laura Wolff/Charlotte Knights)
As the weather has heated up, so has Charlotte Knights outfielder Mark Payton. In the month of July, Payton posted an impressive .322 batting average and played a key role in the team's nine wins during the month. A table-setter at the top of the lineup, the Orland Park, IL
As the weather has heated up, so has Charlotte Knights outfielder Mark Payton.
In the month of July, Payton posted an impressive .322 batting average and played a key role in the team's nine wins during the month. A table-setter at the top of the lineup, the Orland Park, IL native has also packed a solid punch in the home run category. He is currently second on the team in home runs with 13. He hit four in July -- tied with catcher Carlos Pérez for the most in the month on the team.
Reliable. Consistent. Team leader. Spark plug. Clutch. @SmithKendall__ has more on @MarkPayton2, who continues to impress this season! pic.twitter.com/qAQamkJCxs

— Charlotte Knights (@KnightsBaseball) August 4, 2022
Payton has provided the team strong defense and a presence on the base paths as well. Thanks to his speed, he's legged-out a team-high five triples this season. He currently ranks tied for seventh in the International League in that category. His five triples this season are the most by a Knights player since Luis Robert recorded five in 2019. He had a three-hit game on July 30 at Nashville.
STAND. UP. TRIPLE. 💨@MarkPayton2 starts the game off with his 5th triple of the season! pic.twitter.com/7sEeKEOtii

— Charlotte Knights (@KnightsBaseball) July 31, 2022
JULY TO REMEMBER
In 22 games during the month of July, here are Payton's numbers -- .322 batting average, 29 hits, 52 total bases, seven doubles, two triples, four home runs, 16 RBIs. He led the team in every one of those categories in July (tied with Pérez in home runs for the lead). He even led the club in slugging percentage (.578) and OPS with a .932 mark.
Overall, Payton hit safely in 19 of his 22 games during the month of July. He recorded hit streaks of five games, eight games and currently has a six-game hiting streak (7/26-present).
.@MarkPayton2 just keeps hitting! That's an RBI single & his 3rd hit of the night! pic.twitter.com/ndmV9zl2KJ

— Charlotte Knights (@KnightsBaseball) July 31, 2022
2022 SEASON
For the season, Payton is also the team leader in a number of offensive categories. He currently leads the Knights in batting average (.288), hits (94), total bases (162), doubles (19), triples (5), slugging percentage (.497) and OPS (.851). He is tied for first in RBIs with Carlos Pérez (54) and is second behindPérez in homers with 13. He also ranks second in runs scored behind infielder Zach Remillard with 51.
MORE ON PAYTON
Payton was signed by the Chicago White Sox as a free agent this past offseason and was assigned to the Knights to start this season after earning a non-roster invitation to Sox spring training. He has appeared in parts of two seasons in the majors (2020-21) with the Cincinnati Reds (32 MLB games). The 30-year-old outfielder was originally drafted by the New York Yankees in the seventh round of the 2014 MLB June Amateur Draft out of the University of Texas.