Lookouts Come From Behind to Nab Walk-off Win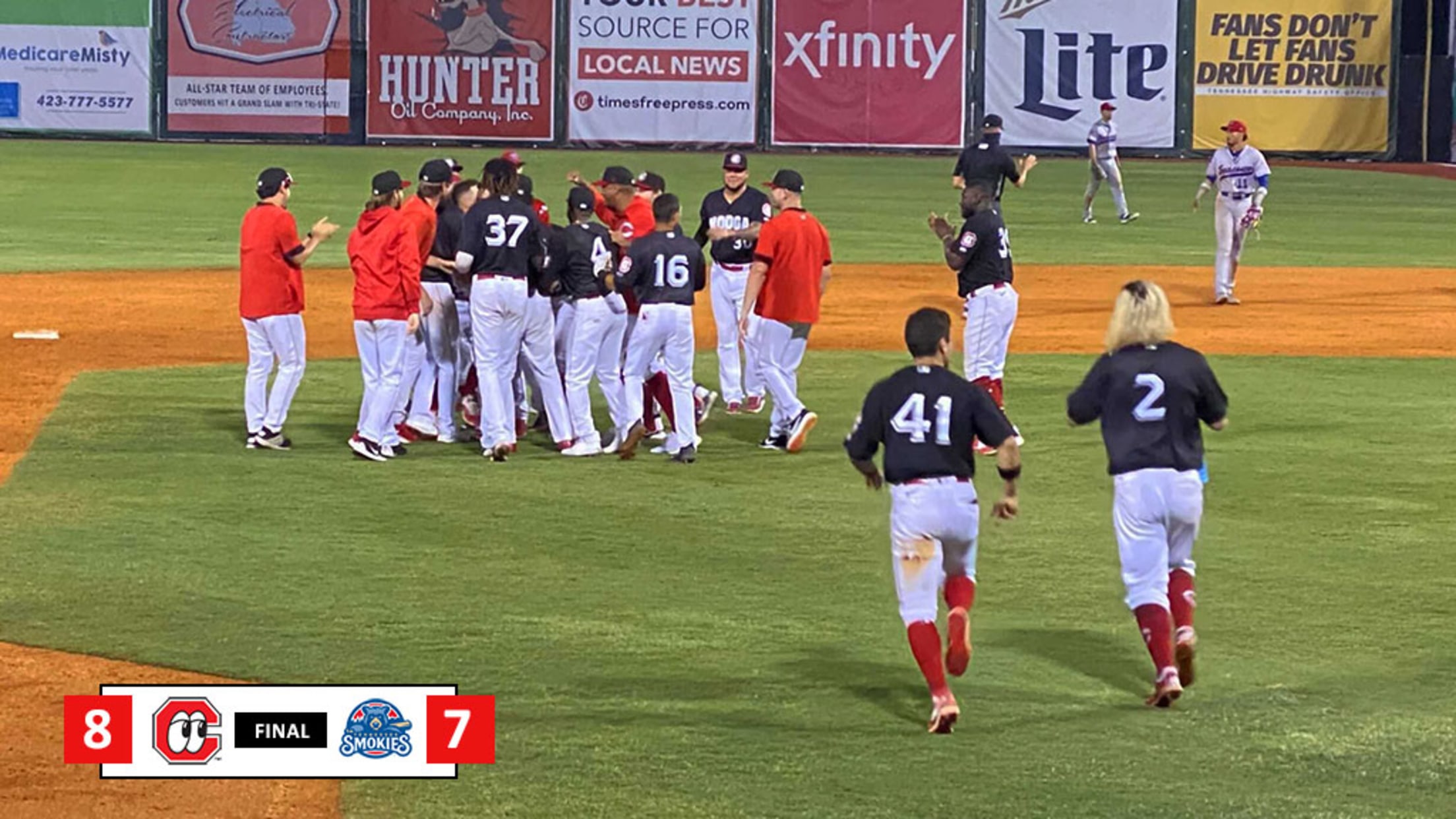 Lookouts pinch-hitter Wilson Garcia delivered the walk-off single in the bottom of the 10th inning to give Chattanooga the 8-7 win over the Tennessee Smokies. The home team did not get off to a great start, falling behind by four runs before taking an at-bat. Chattanooga chipped away, by scoring
Lookouts pinch-hitter Wilson Garcia delivered the walk-off single in the bottom of the 10th inning to give Chattanooga the 8-7 win over the Tennessee Smokies.
The home team did not get off to a great start, falling behind by four runs before taking an at-bat. Chattanooga chipped away, by scoring once in the first and one in the second, but Tennessee drove home two more in the third and one in the fifth to take a seemingly commanding lead.
Down 7-2 in the fifth inning, Alejo Lopez gave the offense a spark by poking a single up the middle and then scoring on a Michael DeLeon groundout. An inning later a Brian Rey RBI double and a Lorenzo Cedrola RBI single whittled the Smokies lead back down to three.
In the bottom of the eighth inning, T.J. smoked a double to right field and then scored on a wild pitch. The game was tied up several at-bats later on a Jay Schuyler RBI double.
After a scoreless ninth, Garcia's pinch-hit double clinched the victory for the Lookouts.
Alexis Diaz got the win and struck out six batters in two innings.
Tomorrow, the teams return for game four of the series on a Friday night at AT&T Field. Gates open at 6:00 with game time set for 7:15 p.m.