Laird, Threshers Fight Past Stone Crabs, 6-3
Clearwater Battles Back, Pulls to 2.5 out in Playoff Race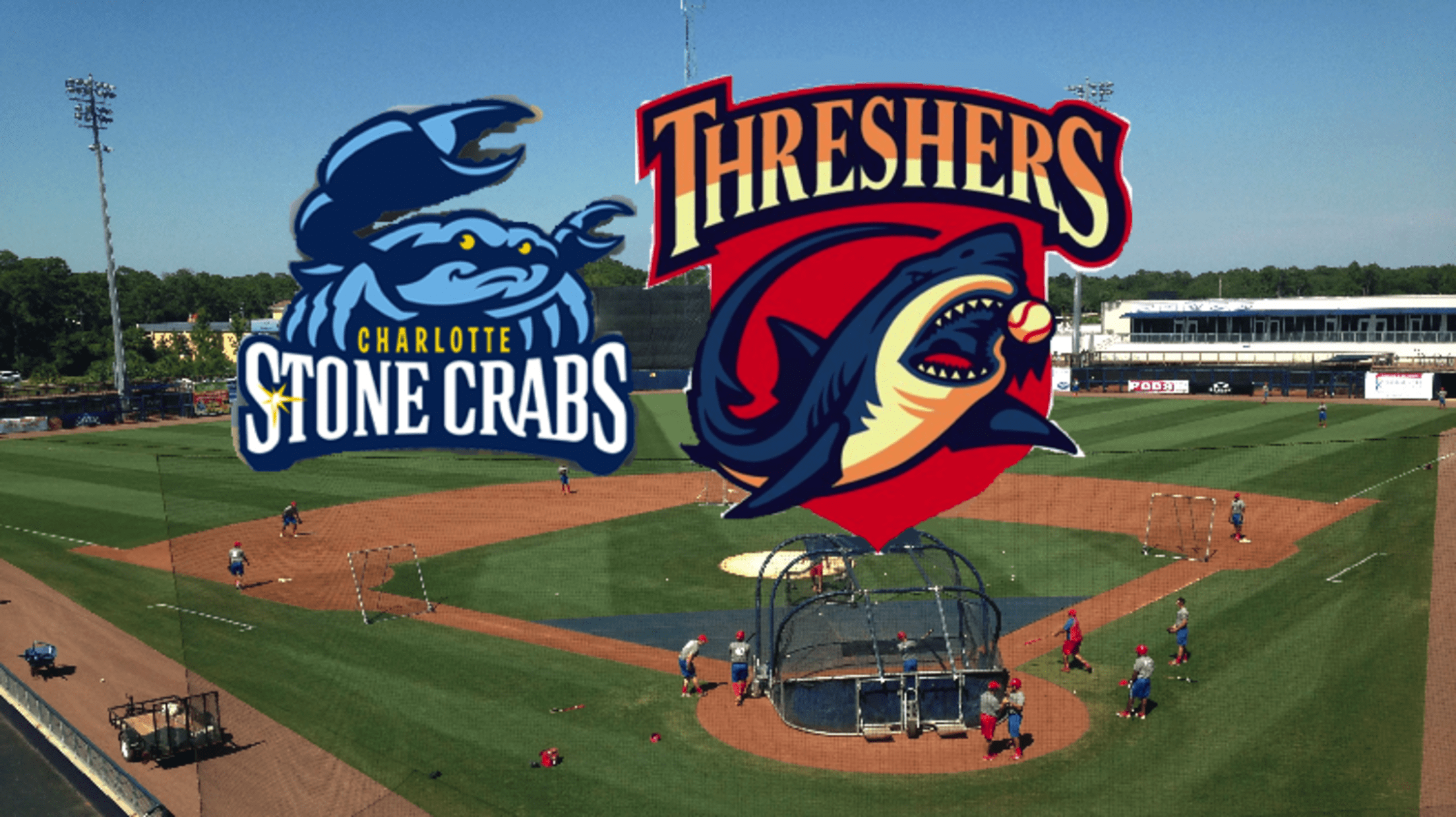 Mark Laird came through for Clearwater with a two-out, two-run single in the seventh inning on Saturday, and the Threshers battled back to take game two of the series by a 6-3 final over the Stone Crabs at Charlotte Sports Park.After Charlotte took the lead in the sixth inning, the
Mark Laird came through for Clearwater with a two-out, two-run single in the seventh inning on Saturday, and the Threshers battled back to take game two of the series by a 6-3 final over the Stone Crabs at Charlotte Sports Park.
After Charlotte took the lead in the sixth inning, the Threshers filled the bases on a pair of walks and a hit batter in the seventh. With two down, Laird's single toward second scored both Edgar Cabral and Jose Antequera to push the Threshers back in front.
Clearwater (63-63, 25-31) now stands 2.5 games back of the Dunedin Blue Jays for the second playoff spot in the FSL North, with just 14 games left in the regular season.
The Threshers pulled ahead first in the second inning on Saturday, after Wilson Garcia opened the inning with a single. With one out, Cabral reached on an infield hit and Jose Pujols pulled a base hit to left to load the bases.
Brandon Lawson got a big strikeout of Antequera, but Emmanuel Marrero came through with a liner to left to score Garcia and Cabral and put the Threshers up 2-0.
Charlotte (62-61, 31-24) got one back on a David Olmedo-Barrera RBI single off Ranger Suárez in the third, but Clearwater remained on top until the sixth.
The Stone Crabs loaded the bases with a leadoff walk and a pair of singles, and with one out, Nate Lowe's knock to left brought home two and gave Charlotte the 3-2 lead.
JD Hammer (2-0) entered in relief and induced a comebacker off the bat of Riley Unroe, firing home to nab Kevin Padlo at the plate. Hammer then got Angel Moreno on another grounder toward the hill to end the inning.
Down 3-2, the Threshers bit back.
With Cabral at first and one out, Antequera drew a walk against reliever Fernando Baez (2-2). Marrero was then hit by a pitch to load the bases before Reece Karalus entered to face Laird.
On a 2-1 pitch, Laird's infield hit toward second allowed both Cabral and Antequera to score, putting the Threshers back on top.
Jose Pujols tacked on two more for Clearwater in the ninth, launching a two-run, opposite-field homer to right to extend the advantage to 6-3.
Trevor Bettencourt locked it down the rest of the way, tossing two hitless innings and striking out three on the way to earning his first save.
The series finale is set for Sunday at 12:35 p.m. with Harold Arauz (4-3) on the hill against Brock Burke (4-5).