De Freitas Homers, Threshers Take Series from Tarpons With 3-1 Win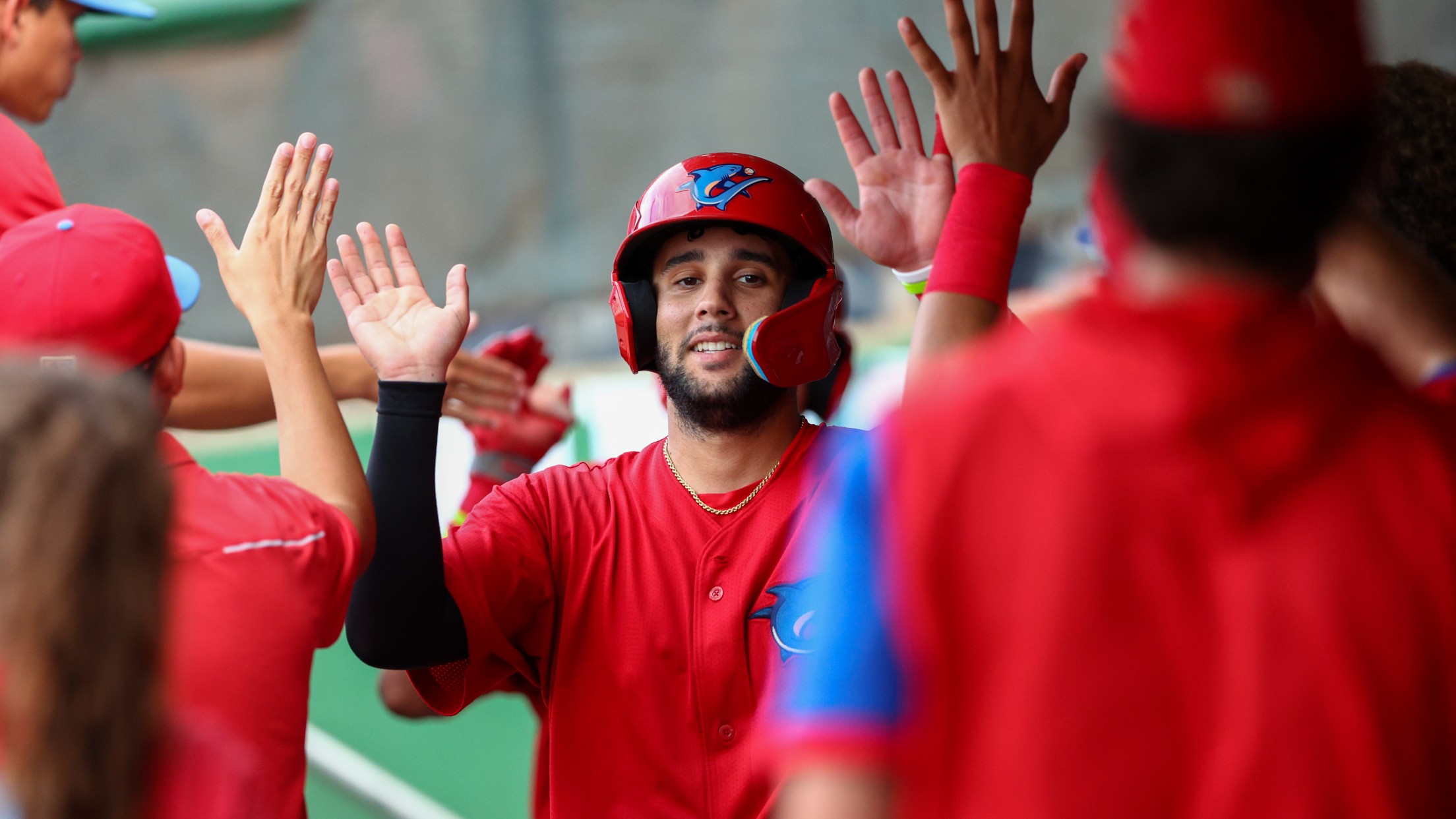 (Arturo De Freitas - Clearwater Threshers)
BOX SCORE TAMPA, Fl - The Clearwater Threshers downed the Tampa Tarpons 3-1 on Sunday afternoon at George M. Steinbrenner Field, securing their first series victory since May 10-15. Left-hander Matt Osterberg made his 10th start of the season on the mound for Clearwater, allowing only one unearned run on
TAMPA, Fl - The Clearwater Threshers downed the Tampa Tarpons 3-1 on Sunday afternoon at George M. Steinbrenner Field, securing their first series victory since May 10-15.
Left-hander Matt Osterberg made his 10th start of the season on the mound for Clearwater, allowing only one unearned run on two hits and striking out three in four solid innings of work.
After the Tarpons (2-1, 29-40) grabbed a 1-0 lead in the second, the Threshers (1-2, 36-32) responded with two runs in the fifth on an RBI double by Leandro Pineda and an RBI single by Andrick Nava to make it 2-1.
Lefty JoJo Romero (MLB Rehab) tossed a scoreless fifth, allowing one hit and striking out two. The southpaw was credited with his second win of the season.
Leading 2-1 in the eighth, catcher Arturo De Freitas sent his fourth home run of the season out right to give the visitors a 3-1 advantage.
After left-hander Jordan Fowler worked two scoreless innings, including escaping a big bases loaded jam in the seventh, fellow lefty Gabriel Yanez tossed a shutdown eighth and secured the first out of the ninth. Leading 3-1 with one out, righty-hander Konnor Ash entered and despite allowing a one out walk, locked down his fourth save of the season.
With the win, the Threshers grabbed four of the six contests over the week and also notched their first victory in the second half of the season.
Following an off day Monday, Clearwater returns home for Dollar Tuesday on June 28 to open a six-game set with the Lakeland Flying Tigers. First pitch from BayCare Ballpark is set for 6:30 p.m. and coverage on the Threshers Broadcasting Network will begin at 6:20 p.m.