First Inning Dooms Beach Dogs In 8-3 Loss to Blue Jays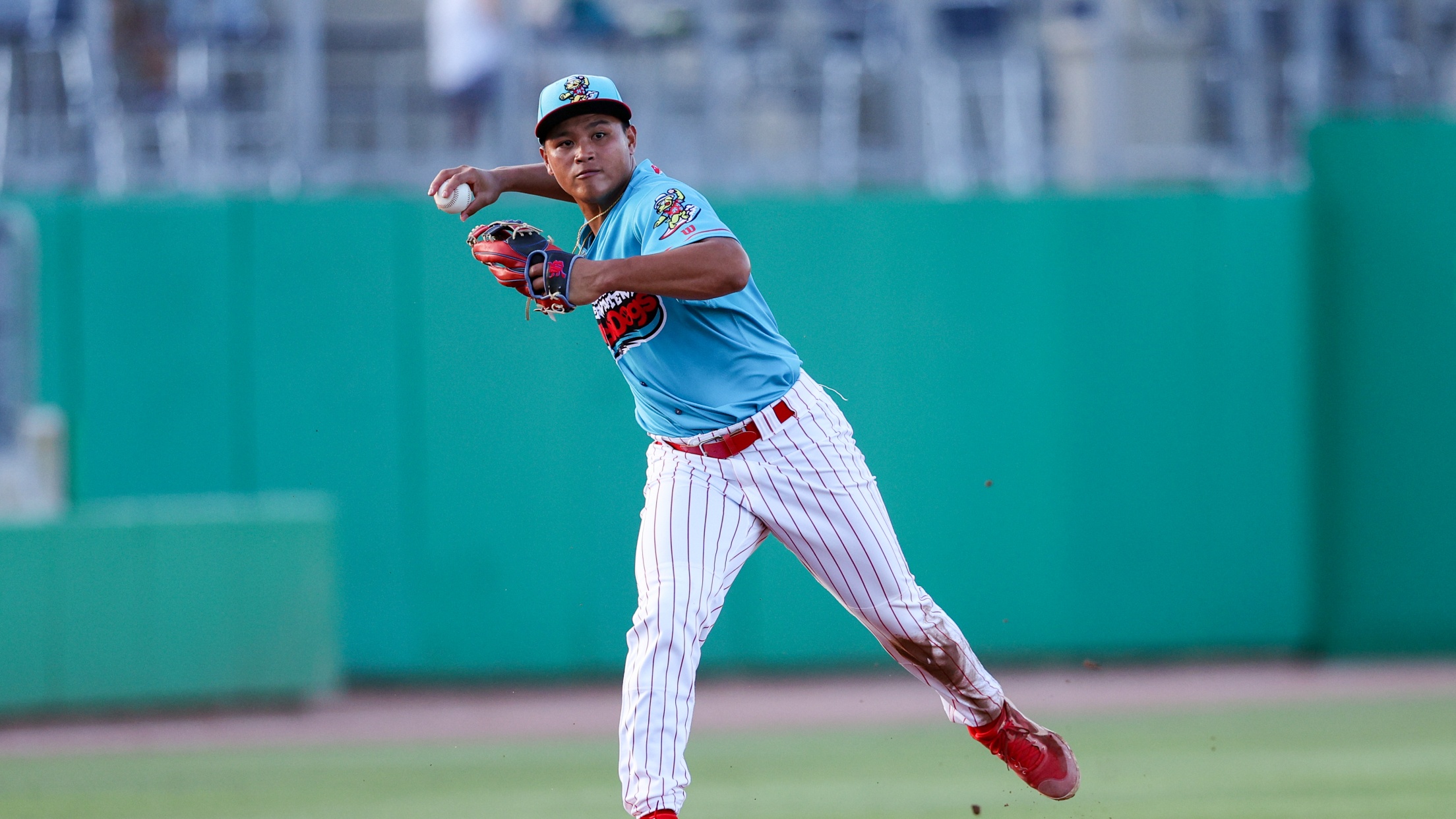 (Hao Yu Lee - Clearwater Beach Dogs)
BOX SCORE CLEARWATER, Fl - The Clearwater Beach Dogs dropped a fourth straight contest 8-3 to the Dunedin Blue Jays on Friday night at BayCare Ballpark. Left-hander Jordi Martinez made his 11th start of the season on the mound for Clearwater and ran into big trouble early. The southpaw allowed
CLEARWATER, Fl - The Clearwater Beach Dogs dropped a fourth straight contest 8-3 to the Dunedin Blue Jays on Friday night at BayCare Ballpark.
Left-hander Jordi Martinez made his 11th start of the season on the mound for Clearwater and ran into big trouble early. The southpaw allowed four runs on seven hits with only one strikeout in just two innings of work.
After the Blue Jays (15-12, 43-50) opened a commanding 4-0 lead in the first, the Beach Dogs (9-19, 44-49) scratched across their first run on an RBI triple by Kendall Simmons in the bottom of the fourth.
Dunedin responded immediately however, as rehabber Will Robertson homered off left-handed reliever Jordan Fowler on the first pitch of the fifth to make it 5-1. Roberston finished the game 3-for-5 with two RBI.
The Beach Dogs trimmed the deficit to 5-2 following another RBI triple by Leandro Pineda in the bottom of the fifth, but couldn't inch any closer at the Blue Jays went on to add single runs in final three innings off relievers Jared Wetherbee and Carlos Betancourt to cruise to an 8-3 victory.
Clearwater and Dunedin meet again in game five of the six-game set on Saturday night at 6:30 p.m. Right-hander Jean Cabrera (2-3, 5.03 ERA) is scheduled to start for the Threshers, with coverage on the Threshers Broadcasting Network set to begin at 6:20 p.m.