Baylor's Ninth Inning Homer Lifts Threshers Past Tarpons, 1-0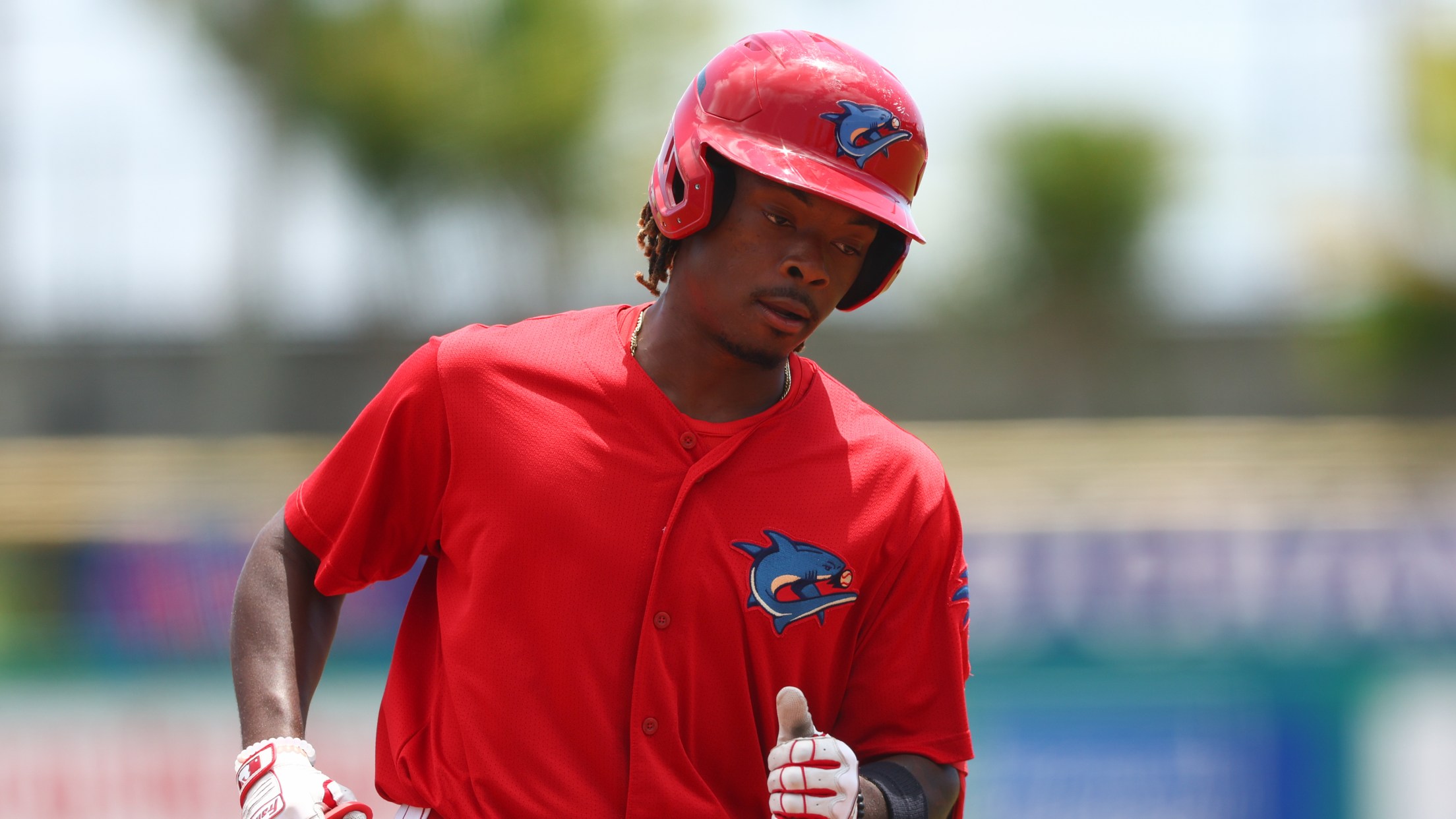 (Jamari Baylor - Clearwater Threshers)
BOX SCORE TAMPA, FL - Powered by a solo home run from Jamari Baylor to begin the top of the ninth, the Clearwater Threshers squeezed by the Tampa Tarpons 1-0 on Friday night at Steinbrenner Field. Left-hander Jordi Martinez made his 12th start of the season on the mound for
BOX SCORE
TAMPA, FL - Powered by a solo home run from Jamari Baylor to begin the top of the ninth, the Clearwater Threshers squeezed by the Tampa Tarpons 1-0 on Friday night at Steinbrenner Field.
Left-hander Jordi Martinez made his 12th start of the season on the mound for Clearwater, allowing no runs on just three hits with five strikeouts in four innings of work.
The Threshers (12-22, 47-52) were held hitless into the sixth inning by Tampa right-hander Richard Fitts, who allowed a bloop single to Micah Yonamine in the sixth but struck out seven in the game.
A trio of relievers combined to shutout the Tarpons (20-12, 47-51) the rest of the way, as Konnor Ash, Carlos Betancourt and lefty Tristan Garnett all worked shutdown frames. Betancourt, after working the seventh and eighth innings, was credited with his third win of the season. Garnett secured his first save of the year in the ninth.
Scoreless in the top of the ninth, Baylor greeted Tampa reliever Ryan Anderson into the game with his sixth home run of the season out to right field. It proved the be the only run the visitors needed to lock down a second consecutive win.
Clearwater and Tampa will clash again on Saturday night at 6:30 p.m. in game five of the six-game series. Right-hander Jean Cabrera (2-4, 5.27 ERA) is scheduled to start for the Threshers. Coverage on the Threshers Broadcasting Network will begin at 6:20 p.m.