2020 Kleberg Bank College Classic Features Islanders, Three 'Power 5' Schools
Tickets on sale now for Feb. 21-23 tournament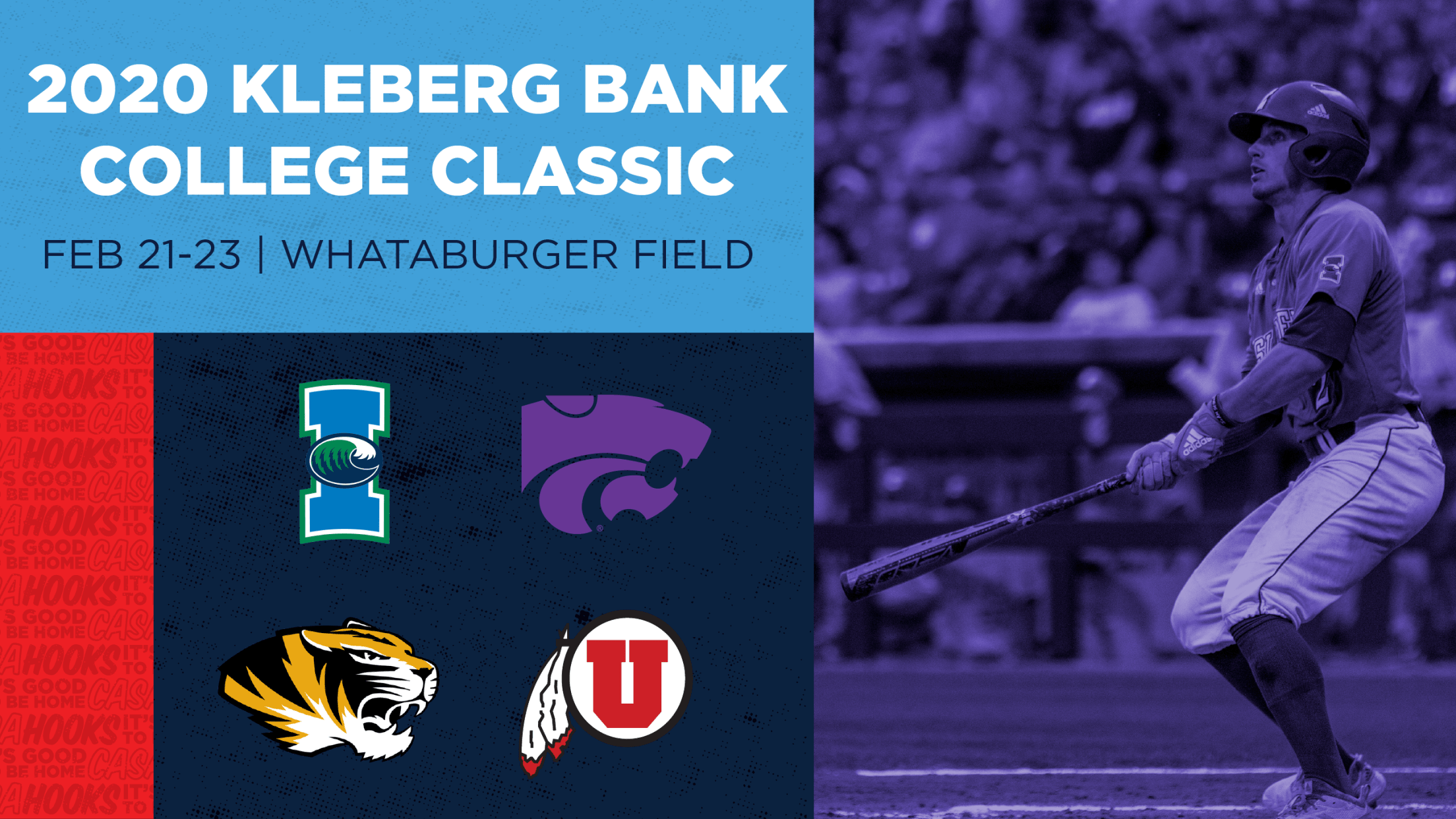 CORPUS CHRISTI - Tickets are now on sale for the 2020 Kleberg Bank College Classic, featuring Kansas State, Utah, Missouri and host Texas A&M-Corpus Christi from February 21-23 at Whataburger Field.Weekend passes are $30, with single-day tickets priced at $12.The Islanders, who were 31-26 in 2019, went 3-1 at Whataburger
CORPUS CHRISTI - Tickets are now on sale for the 2020 Kleberg Bank College Classic, featuring Kansas State, Utah, Missouri and host Texas A&M-Corpus Christi from February 21-23 at Whataburger Field.
Weekend passes are $30, with single-day tickets priced at $12.
The Islanders, who were 31-26 in 2019, went 3-1 at Whataburger Field last season, including a pair of wins in the Kleberg Bank College Classic.
"We're proud to host the annual Kleberg Bank College Classic again at beautiful Whataburger Field," said Hooks General Manager Wes Weigle. "This tournament showcases Corpus Christi for fans of these prominent schools from across the country and allows the student-athletes to compete at the premier baseball facility in South Texas."
Mizzou returns to the Sparkling City to partake in its third Kleberg Bank College Classic following appearances in 2015 and 2017, while Utah makes its first appearance since 2012. This year marks Kansas State's first visit to Whataburger Field.
Click here to buy tickets or contact the Islanders athletic office at 361-825-3415 for information about group packages.
The Hooks and Texas A&M-Corpus Christi announced last month that the 2020 Southland Baseball Tournament will return to Whataburger Field, May 20-23. Tickets will be on sale at a later date.
The Hooks open their season Thursday, April 9 at Whataburger Field against Northwest Arkansas. For season ticket information, call 361-561-4665.