Hooks Holiday Retail Blowout!
Black Friday Just the Beginning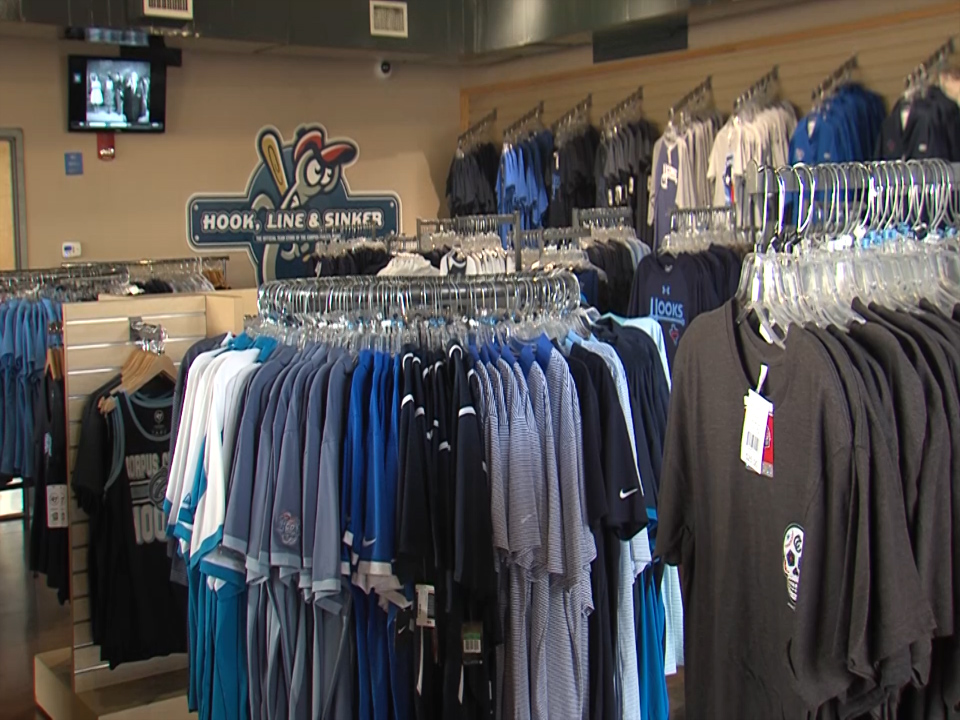 By Corpus Christi Hooks | November 16, 2017 10:12 AM ET
CORPUS CHRISTI - Hooks Retail Operations Manager Rudy Soliz has cooked up a head-turning Black Friday/Cyber Monday four-day weekend featuring significantly discounted merchandise for Hooks and Astros fans.
"We've got a lot to be thankful for and a lot to celebrate during the holidays," Soliz said. "So, those of us at Hook, Line & Sinker are doing our part to facilitate a great shopping experience in the wake of Thanksgiving.
"And, it's just the beginning of what will be a truly special holiday shopping season both at the store and online."
In-store, World Champion Houston Astros merchandise will be marked down 25 percent Friday-Saturday-Sunday November 24-25-26. Soliz is slashing some items up to 60 percent off, with most of the store's inventory cut 30-40 percent.
Specials include $40 game-used jerseys, $10 adjustable caps, and $20 fitted caps.
The new Hooks Christmas hat, to be released on Black Friday, is excluded from the discount.
Hook, Line & Sinker hours over the four-day sale weekend are 10-6 Friday, 11-6 Saturday, 11-6 Sunday, and 10-6 Monday.
Online customers will find a 20 percent discount on all items Friday-Saturday-Sunday. For Cyber Monday, the discount increases to 30 percent. Web shoppers can also take advantage of the $40 game-used jersey price.
Soliz hinted at a 12 Days of Christmas retail promotion come December.
This story was not subject to the approval of the National Association of Professional Baseball Leagues or its clubs.
View More