Hooks Win Big to Open Series in T-Town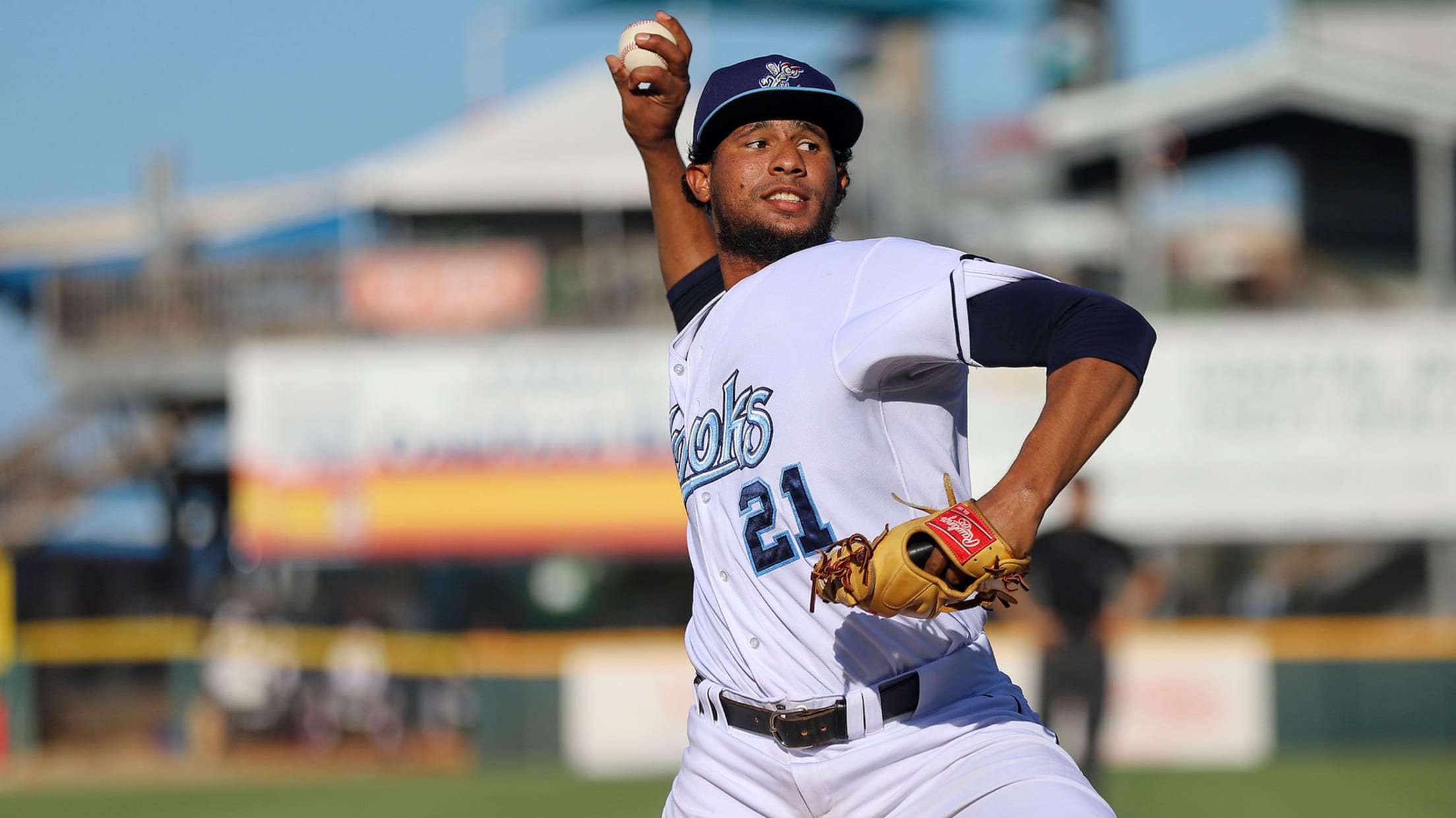 Yohan Ramirez fanned nine over four one-hit frames Friday night. (Olivia Rook)
TULSA, OK - Brett Adcock and Yohan Ramirez teamed to strike out 16 while Corpus Christi posted a six-spot in the seventh Friday night, sailing to an 8-2 triumph over the Drillers before a crowd of 7,017 at ONEOK Field.The Hooks, winners of nine of their last 12 games, have
TULSA, OK - Brett Adcock and Yohan Ramirez teamed to strike out 16 while Corpus Christi posted a six-spot in the seventh Friday night, sailing to an 8-2 triumph over the Drillers before a crowd of 7,017 at ONEOK Field.
The Hooks, winners of nine of their last 12 games, have struck out 1,333 batters this season, a new Texas League record. Corpus Christi set the league standard last season with 1,319 punchouts.
Adcock, pitching for the first time since August 12, limited Tulsa two runs, four hits, and one walk over 4.2 innings. The Michigan left-hander fanned seven, throwing 51 of 79 pitches for strikes.
Corpus Christi scratched out a run in the fourth against Parker Curry on back-to-back doubles by Jake Adams and Stephen Wrenn.
The Hooks pushed ahead, 2-1, in the fifth thanks to a two-out RBI single by Corey Julks.
Julks, playing in his second Double-A contest, collected two RBIs on the night.
With the score level at 2 in the seventh, Corpus Christi paraded 10 men to the plate. The Hooks notched six runs on four hits, three Stetson Allie walks and an Adams sac fly. Wrenn capped the rally with a two-run knock to left field.
Ramirez ran with the 8-2 lead, striking out nine against one hit over the final four frames.
Bryan Abreu is slated to start for the Hooks Saturday night. The Drillers are listing Edwin Uceta as their starter. First pitch 7:05.