Sod Poodles Post 15-2 Win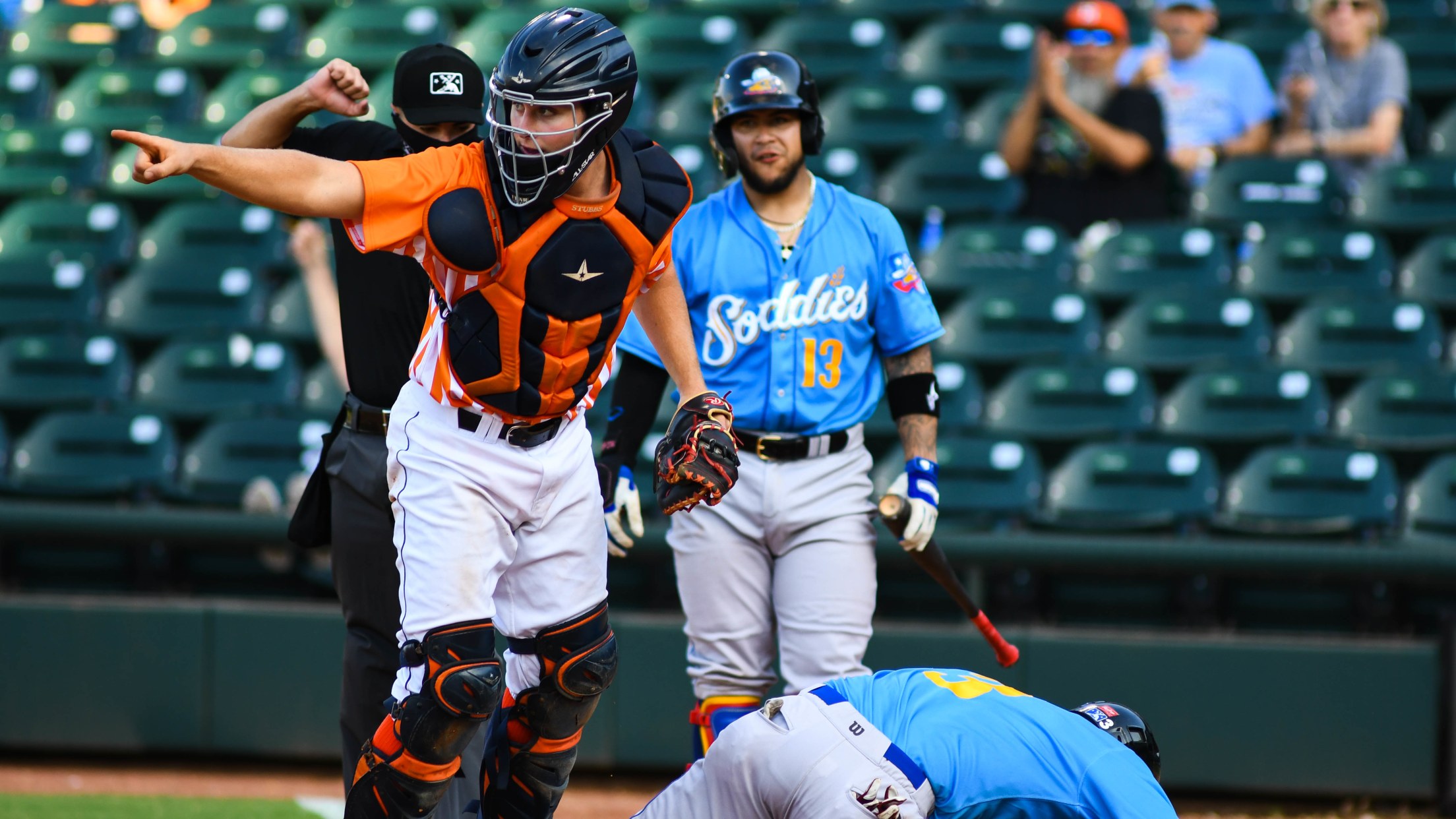 C.J. Stubbs put CC on the board in the seventh with a 402-foot home run to left field, his 12th homer of the season. (Charlie Blalock)
Box Score AMARILLO – Ti'Quan Forbes matched his career-best with six RBIs Thursday night, leading Amarillo to a 15-2 win over the Hooks at Hodgetown. Following a one-hour rain delay, the Sod Poodles totaled 17 hits, with 10 going for extra bases. Each man in the Amarillo lineup recorded a
AMARILLO – Ti'Quan Forbes matched his career-best with six RBIs Thursday night, leading Amarillo to a 15-2 win over the Hooks at Hodgetown.
Following a one-hour rain delay, the Sod Poodles totaled 17 hits, with 10 going for extra bases. Each man in the Amarillo lineup recorded a knock, with five turning in multi-hit efforts.
Dominic Canzone and Leandro Cedeno joined Forbes as the Sod Poodles who went deep Thursday. Cedeno, who leads the Texas League with 68 RBIs, has homered twice over the first three games in this series.
For the third time this year, Corpus Christi was forced to employ a position player on the mound. Bryan Arias, making his second emergency relief appearance, worked around a one-out single in a scoreless eighth. Arias topped out at 86 MPH and employed a knuckleball, which got Cedeno on strikes to end the inning. Arias was one of five Hooks pitchers on they day, and the only CC hurler to keep Amarillo at bay.
The Sod Poodles scored multiple runs in each frame, sans for the second and the eighth. Five of the club's first six runs came courtesy of three Hooks errors.
C.J. Stubbs put CC on the board in the seventh with a 402-foot home run to left field, his 12th homer of the season. Stubbs' two career Double-A dingers have come in the past three games.
The Hooks aim to even the series at 2 Friday night with Jaime Melendez on the hill. First pitch 7:05 PM.