Wind Surge Take Thursday with Ninth-Inning Run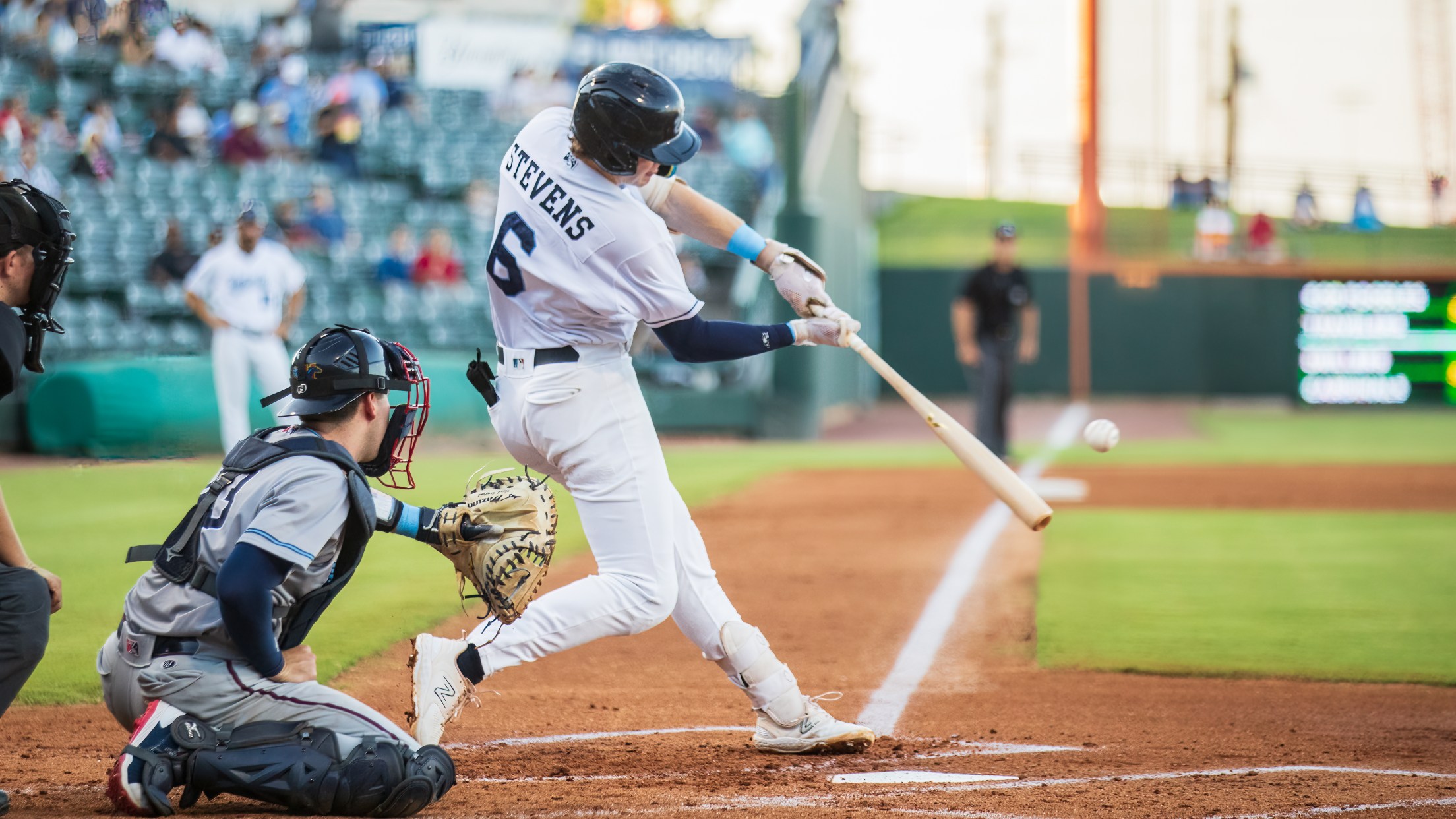 Chad Stevens clubbed home run No. 15 in the second inning Thursday night, a drive to left that traveled an estimated 403 feet. (Ben Zaragosa)
Box Score CORPUS CHRISTI - Wichita scratched out a marker in the ninth inning Thursday night to beat Corpus Christi, 2-1, before 3,990 fans at Whataburger Field. After exchanging solo home runs in the second, the Hooks and Wind Surge traded zeros over the next six innings. Following a one-out
CORPUS CHRISTI - Wichita scratched out a marker in the ninth inning Thursday night to beat Corpus Christi, 2-1, before 3,990 fans at Whataburger Field.
After exchanging solo home runs in the second, the Hooks and Wind Surge traded zeros over the next six innings.
Following a one-out single in the Wichita ninth, pinch runner Willy Joe Garry Jr. stole second base and wound up scoring the go-ahead run on the play when C.J. Stubbs' throw from home deflected into center field.
The sequence rendered a tough-luck loss for Julio Robaina, who was charged with one run on four hits and two walks while striking out seven over four innings of relief.
Corpus Christi's marker came on a 403-foot home run to left field by Chad Stevens in the second.
A.J. Blubaugh scattered two hits and two walks and struck out four in 3 1/3 innings.
Adrian Chaidez dispatched five of six Wichita batters in relief of Blubaugh.