Dayton Dragons Homestand Preview (September 14-19)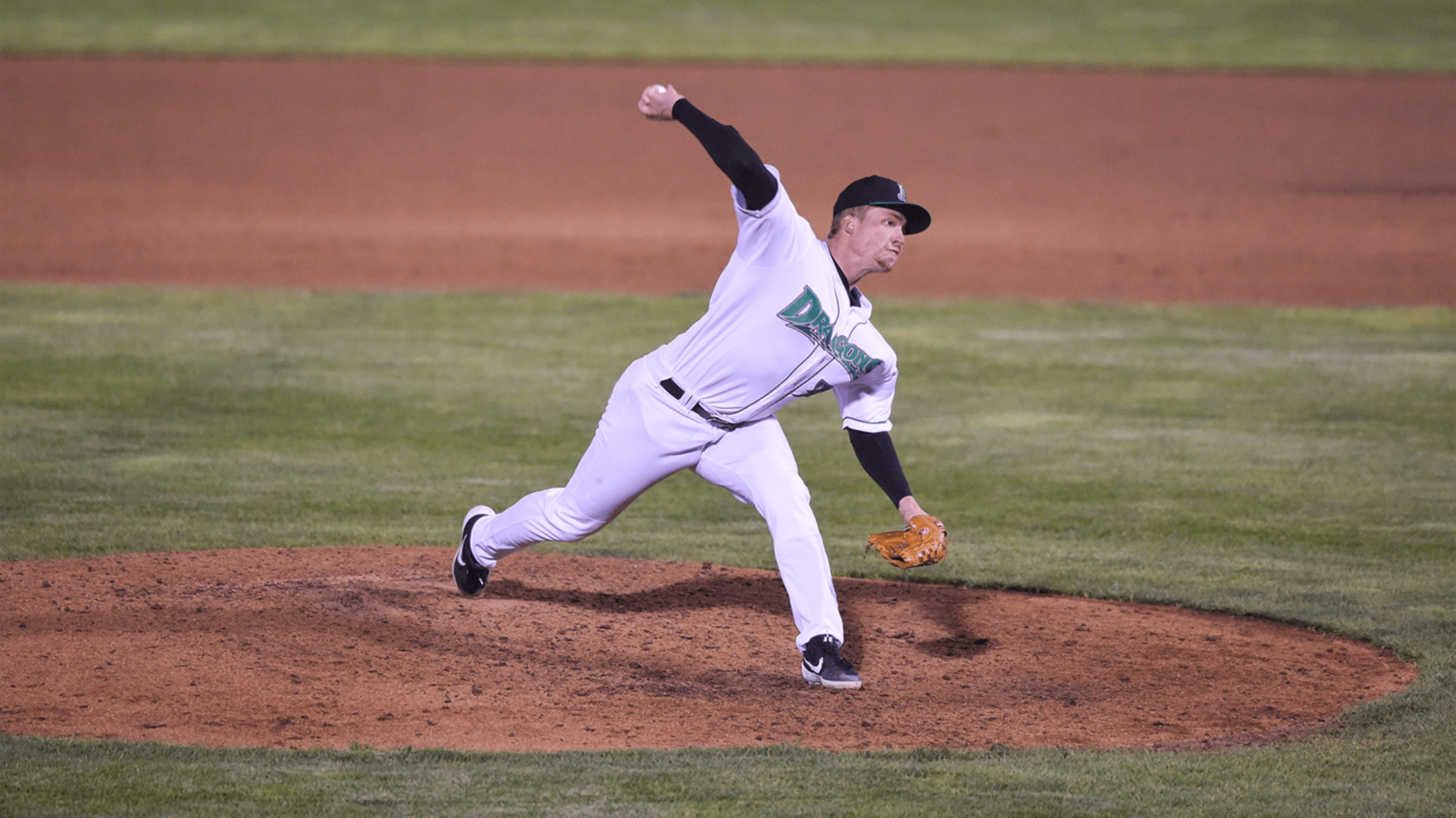 Back to Full Capacity In accordance with the Governor's elimination of COVID related health orders and restrictions, the Dayton Dragons have officially opened Day Air Ballpark to full stadium capacity. If you are fully vaccinated, you do not have to wear a mask, unless you prefer. If you are not
****Back to Full Capacity****
In accordance with the Governor's elimination of COVID related health orders and restrictions, the Dayton Dragons have officially opened Day Air Ballpark to full stadium capacity. If you are fully vaccinated, you do not have to wear a mask, unless you prefer. If you are not vaccinated, you should wear a mask per CDC guidelines.
Many COVID safety measures will remain in place including touchless technology inside all restrooms, plexiglass at customer service areas, and cashless concessions. All 125 hand sanitizing stations will remain, and the Dragons will continue to adhere to special cleaning protocols for the facility and high-volume touch points.
Single-game tickets for all six remaining full capacity home games through the rest of the season are now available for purchase through the following outlets:
The Dragons Box Office located next to the main entry gates at Day Air Ballpark
By phone by calling the Dragons Box office at (937) 228-2287; or Ticketmaster charge-by-phone at (937) 228-2323
The Dragons App which can be downloaded through the App Store (Apple) or Google Play Store (Android)
**Game and Radio Broadcast Schedule**
Tuesday, September 14 – Fort Wayne TinCaps (Padres) at Dayton Dragons (Reds), 7:05 p.m.
Wednesday, September 15 – Fort Wayne TinCaps (Padres) at Dayton Dragons (Reds), 7:05 p.m.
Thursday, September 16 – Fort Wayne TinCaps (Padres) at Dayton Dragons (Reds), 7:05 p.m.
Friday, September 17 – Fort Wayne TinCaps (Padres) at Dayton Dragons (Reds), 7:05 p.m.
Saturday, September 18 – Fort Wayne TinCaps (Padres) at Dayton Dragons (Reds), 7:05 p.m.
Sunday, September 19 – Fort Wayne TinCaps (Padres) at Dayton Dragons (Reds), 2:05 p.m.
All games are broadcast on Fox Sports 980 AM and HD Radio on 104.7 WTUI HD 2. All games are also streamed via the Dragons website at www.daytondragons.com. Broadcasts are also available on the Dragons App for Apple and Android devices.
Probable Dragons starting pitchers for these games:
Tuesday: Christian Roa (RHP)
Wednesday: TBA (RHP)
Thursday: James Marinan (RHP)
Friday: Carson Spiers (RHP)
Saturday: James Proctor (RHP)
Sunday: Christian Roa (RHP)
**Dragons On TV**
The games on Saturday and Sunday will be televised on Dayton's CW (WBDT-TV). It is available on the following outlets: Cable Channels 13 and 1013, Direct TV and DISH Network Channel 26, and over the air channel 26.1.
WDTN Sports Director Jack Pohl will join as color commentator for Saturday and Sunday's broadcasts.
**Dragons 50/50**
The Dragons 50/50 will be a rolling pot and will run from Tuesday through Sunday. All of the charity proceeds of the raffle will go to the Dragons foundation. Fans can purchase raffle tickets in stadium, or online by clicking here: https://www.milb.com/dayton/fans/50-50-raffle.
****Wendy's Friends and Family Deal****
The Wendy's Friends and Family Deal is available for the Dragons games this weekend on Friday, Saturday, and Sunday, September 17-19. The deal includes a Dragons ticket, Wendy's 4 for $4 meal voucher, and a Dragon's hat all starting at $12.00 per ticket. Call the Dragons box office at 937-228-2287 or visit daytondragons.com to purchase tickets.
**Anthem Game Changers Honoree**
When the pandemic shut the world down last spring, essential personnel rose to the occasion to provide critical needs for our community. The selfless efforts of these people ensured we still had access to necessities such as food, education, and emergency medical support. On Wednesday, September 15, Anthem Blue Cross and Blue Shield of Ohio and the Dayton Dragons will highlight the Dayton Foodbank, for being Game Changers during COVID-19.
**Veteran Salute Honoree**
The Dayton Dragons and CareSource have partnered to bring a season long tribute to our local veterans with the Veteran Salute program. On Tuesday, September 14, James "Pee Wee" Martin a World War II veteran will be honored with an in-person inning break and throughout the remainder of the homestand with a special video board graphic. Mr. Martin celebrated his 100th birthday earlier this year and is a Greene County native.
**Legislation to Aid Minor League Baseball **
On June 25th members of Congress from both parties in the House and Senate introduced legislation to help keep minor league baseball across the country alive. U.S. Senators Marsha Blackburn (R-Tenn.), Richard Blumenthal (D-Conn.), Mark Warner (D-Va.), and Tim Kaine (D-Va.) and U.S. Representatives Doris Matsui (D-Calif.-06) and David McKinley (R-W.Va.-01) introduced the Minor League Baseball Relief Act, legislation to provide emergency assistance to Minor League Baseball (MiLB) clubs who have been hit hard by the COVID-19 pandemic.
Unlike their counterparts in Major League Baseball and other major sports leagues, MiLB clubs cannot rely on TV ad revenues to supplement the loss of proceeds from ticket sales, concessions, and in-person advertising. Even with the return of fans this year, many clubs are facing immense financial hardship.
"We would like to ask the Dayton community to take one (1) minute to ask their Ohio representatives in Congress to support the Minor League Baseball Relief Act," stated Dragons president Robert Murphy. "All you have to do is visit https://minorleaguebaseballrelief.com/ and type in your name and address, and a letter will be sent to your Members of Congress asking them to co-sponsor this critical legislation."
**Dragons On The Field**
The Dayton Dragons host the Fort Wayne TinCaps, affiliate of the San Diego Padres, at Day Air Ballpark in their final regular season series of the 2021 season. The Dragons have six games against Fort Wayne to complete the 120-game season that began on May 4th. Entering the series, Dayton is 59-55 after a 3-3 series split at Lake County. Only the top two teams in the High-A Central League (regardless of division) make the championship series. Dayton trails Cedar Rapids by four games in the chase for the second playoff spot. Great Lakes is three games ahead, while Lake County is in front of the Dragons by two games. The Dragons need to win at least four of the six games this week to have a chance at a playoff berth, while also getting help from the other contending teams.

Last week's series featured some very strong moments for the Dragons in a 3-3 split at Lake County. In Dayton's final road series of the season, the Dragons won games two, four, and five. The most exhilarating win was in game two on Wednesday, when the Dragons rallied down 1-0 entering the eight inning. James Free tied the game with a solo home-run in the eighth to ultimately force extra innings. The Captains had a runner on third base with just one out in the 10th, but relief pitcher Stevie Branche escaped the threat. Dayton rallied to scored three runs in the 11th which sealed the game. One of the top performances from last week came from starting pitcher and recent call-up James Marinan. The Dodgers 4th round pick in 2017 twirled six scoreless innings, striking out 11, and allowing just one hit. Marinan is schedule to start on Thursday this week for the Dragons.

This season, the Dragons lead the overall series with Fort Wayne 10-8. Dayton and TinCaps have split the last two series, but the Dragons won the only other home series against Fort Wayne 4-2. Over the course of those 18 games, Fort Wayne outscored Dayton by 17. The Dragons have batted .254 against Fort Wayne this season. It's the first meeting between the two teams at Day Air Ballpark since June 15th-20th.

Roster changes continued this past week for Dayton as left-handed pitcher Evan Kravetz was placed on the injured list. Most recently on Thursday, RHP JC Keys was promoted to Chattanooga for the second time this season. Keys posted a 3-2 record and a 4.70 ERA with Dayton in 38.1 innings. Outfielder Mariel Bautista was activated from the injured list on Thursday. Bautista had not played since August 8th and made his return on Sunday. Bautista is batting .245 in 34 games with the Dragons this season. James Marinan was promoted on Thursday as well from Low-A Daytona. In 13 outings and 10 starts with the Tortugas, Marinan posted a 1-6 record and 5.30 ERA. Marinan was selected by the Dodgers in the 4th round of the 2017 draft and was traded to Cincinnati in July of 2018. Marinan is 22 years old from Boynton Beach, Florida.

The Dragons roster includes eight players ranked among the best prospects in the Reds organization. Michael Siani was listed by Baseball America as the "Best Athlete" and "Best Defensive Outfielder" in the Reds organization entering the season and is currently ranked as the Reds 12th best overall prospect. Other Dragons players ranked by MLB.com in the top-30 are Matt McLain (#4), Mat Nelson (#10), Lyon Richardson (#14), Christian Roa (#15), Bryce Bonnin (#16), Ivan Johnson (#17), and Allan Cerda (#18). Eight top-18 prospects is the most Dayton has had at one time all season long.

Former Dragons starting pitcher Eduardo Salazar now leads the High-A Central League in ERA and has compiled enough innings in the league to meet the minimum number to qualify over a full 120-game season (96 IP is the minimum number for a season; Salazar has 98). Salazar, now with Double-A Chattanooga, compiled a 3.49 ERA with the Dragons. Only one pitcher in Dragons history has led the league in ERA; Josh Hall in 2001 at 2.65.

###