Dragons 2019 Organizational Year in Review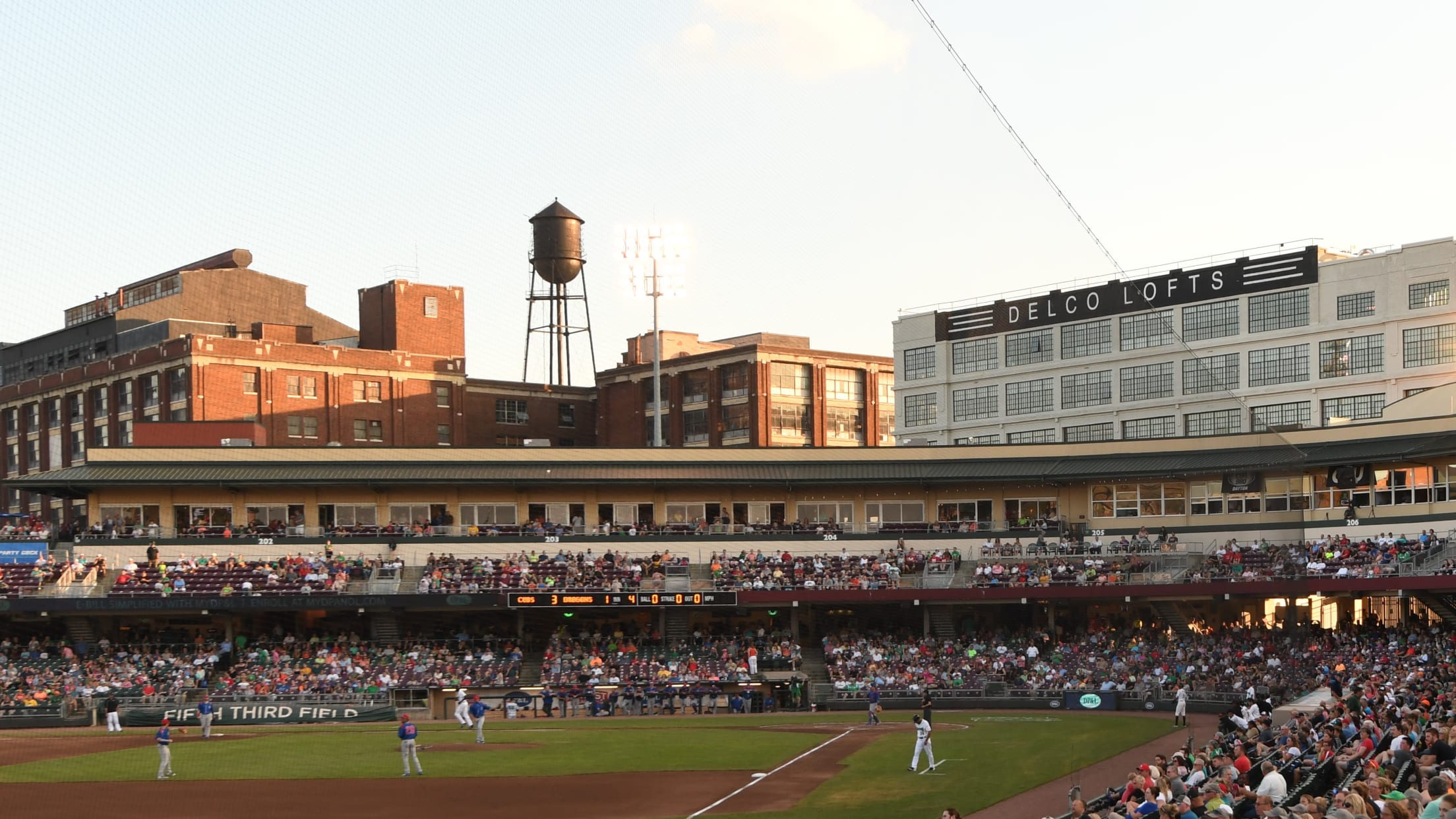 Dayton, Ohio-The Dayton Dragons 20th year of operation included some big stories:Click here for a complete printable review of the year including photos
Dayton, Ohio-The Dayton Dragons 20th year of operation included some big stories:
Click here for a complete printable review of the year including photos
--The Dragons celebrated their 20th season of operation, beginning with the return of famous Dragons alumni including Austin Kearns, Ken Griffey Sr., Tom Browning, Todd Coffey, and Chris Dickerson.
--The Dragons honored the victims of the Oregon District shooting with a special ceremony at the ballpark on August 5, the day after the tragedy.
--In response to widespread tornado damage in the Miami Valley, the Dragons collected donations during games of over 140,000 pounds in food items and over $28,000 in cash for those in need.
--Robert Murphy, the Dragons president since the organization's inception prior to the 2000 season, earned another national award when he was selected as baseball's "Executive of the Year" by Ballpark Digest. Murphy was also selected as the Miami Valley's Executive of the Year by Dayton Business Journal and was selected to the Dayton Business Journal Forty-Under-40 Hall-of-Fame.
--For the second straight year, the Dragons were selected by Dayton Business Journal as the Miami Valley's "Customer Service Business of the Year." The Dragons were also honored with the Better Business Bureau's Torch Award.
--The Dragons hosted a naturalization ceremony for 20 new citizens who took their oath of allegiance on the field during an inning break of the Dragons game.
--Nick Lodolo, the Cincinnati Reds first round draft pick in 2019, joined the Dragons in July.
--Twice in 2019, in support of the military, Dragons players and coaches wore special jerseys that were auctioned after the game to support the Dragons Foundation.
--The Dragons built on their commitment to family entertainment in 2019, adding five post-game fireworks shows to the schedule.
--The Dragons completed several ballpark improvement projects in 2019.
--The Dragons all-time record streak of consecutive sold-out dates extended to 1,385 and will continue into the 2020 season.
Details on these stories with links to media coverage and a full review of the year are provided in the printable release.