Professional Sports Catering Hiring Food Service Staff Tuesday, April 27
Tuesday, April 27 from 4:30 PM to 7:00 PM Professional Sports Catering will be looking to hire food service staff for the Shorebirds 2021 Season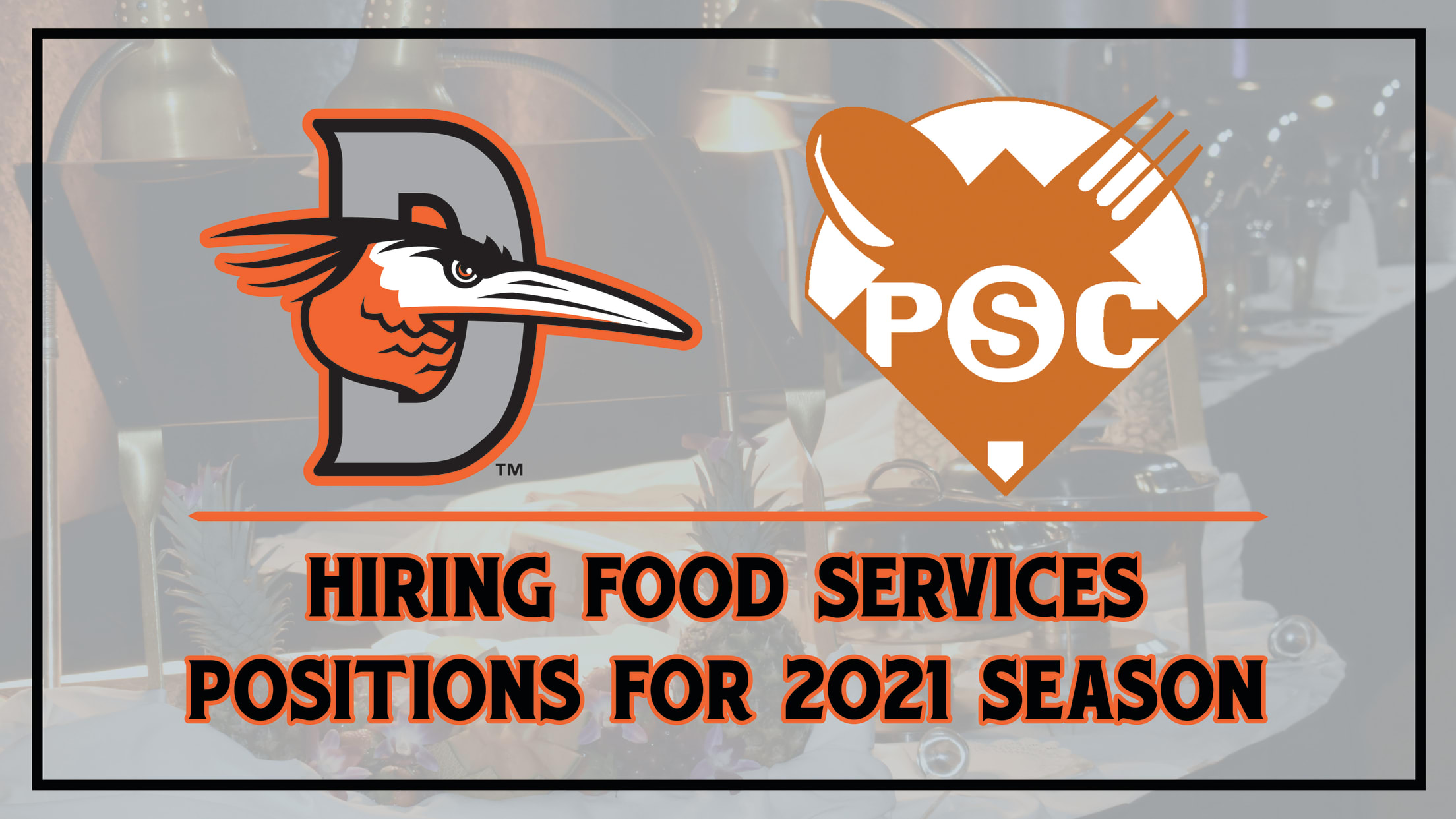 Salisbury, MD – Next Tuesday, April 27, Professional Sports Catering will be hosting walk-in interviews for available food services position for the Delmarva Shorebirds 2021 Season. The event will take place from 4:30 PM to 7:00 PM at Arthur W. Perdue Stadium on April 27 and anyone seeking employment with
Salisbury, MD – Next Tuesday, April 27, Professional Sports Catering will be hosting walk-in interviews for available food services position for the Delmarva Shorebirds 2021 Season. The event will take place from 4:30 PM to 7:00 PM at Arthur W. Perdue Stadium on April 27 and anyone seeking employment with the Shorebirds Food Service Company, Professional Sports Catering, is encouraged to attend.
Professional Sports Catering is seeking all food services positions including Concessions Cooks, Hawkers, Cashiers, Stand Leads, and Kitchen/Warehouse Workers. All applicants that attend will interview with Food Service Management and the interview should last less than 30 minutes. Descriptions of each position are attached below.
Concessions Grill and Fry Cooks - Cooks are responsible for preparation of food in ballpark concession stands and group areas. Previous experience will be helpful but not necessary.
Concessions Cashiers - This position is responsible for serving guests at concession stands while completing transactions. Must be able to handle money, memorize menus, and generally perform as necessary.
Kitchen Workers – Will assist chef in preparing catering. Will also work with banquet staff in the culinary presentation. Previous experience is required. ServSafe certification or equivalent is preferred.
Concessions Stand Leads - Will oversee concession stands throughout the stadium. An ideal candidate for this position is experienced in customer service and managing staff. They must have a friendly, positive attitude and work with a sense of urgency.
Warehouse Workers- Will receive food and beverage deliveries. Responsible for stocking the concession stands. Must be able to lift in excess of 35 pounds. Previous warehouse experience helpful, but not necessary. Must be 18 or older.
All applicants must be 16 years of age or older by the home opener (May 4) to work for Professional Sports Catering. If you have any questions, please email Professional Sports Catering, Victor Subervi at [email protected] or call 410-219-3112.