Shorebirds Add MiLB.TV, Re-Up with Fox Sports 960
Sam Jellinek new voice of the Shorebirds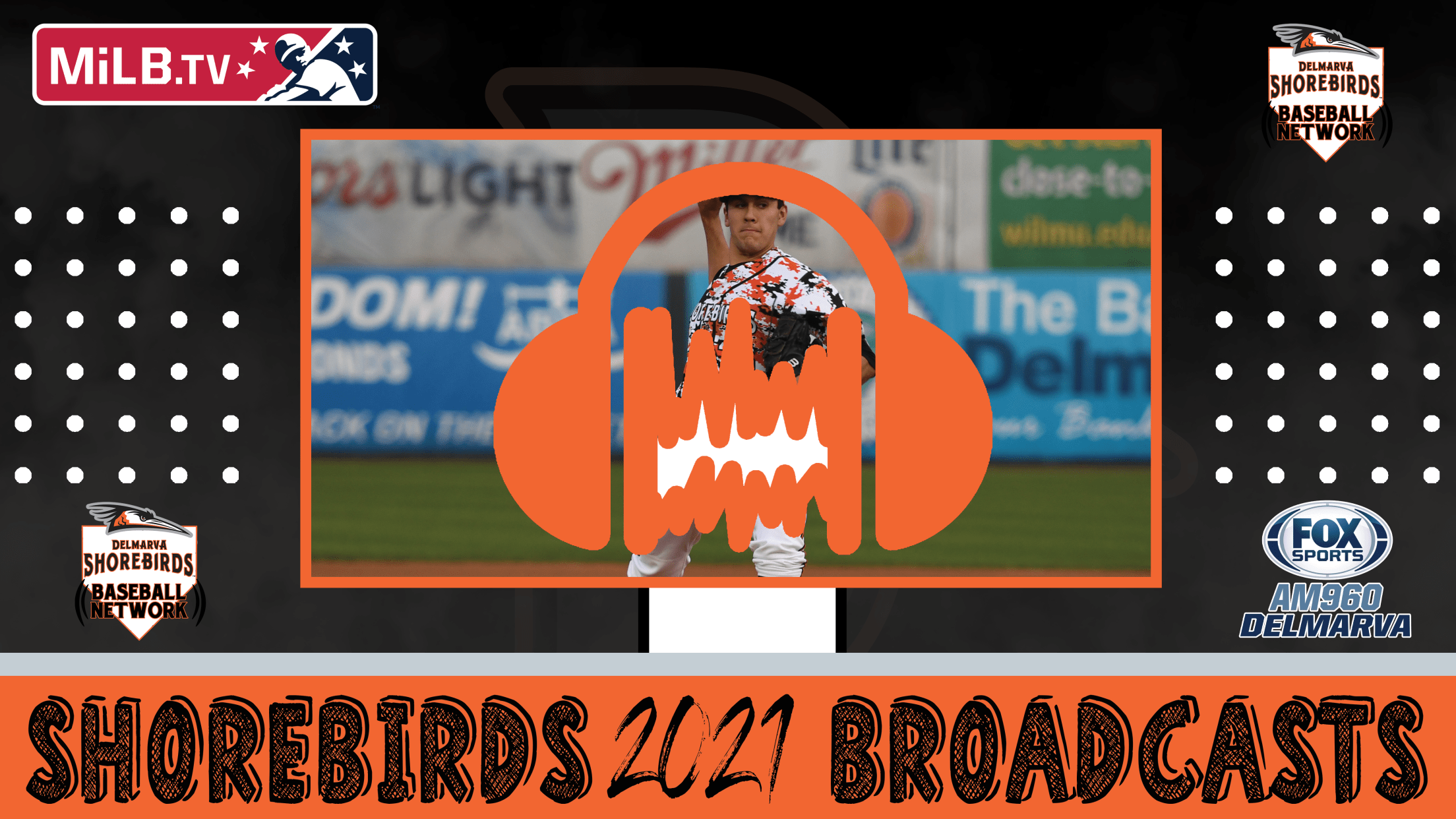 SALISBURY, MD - The Delmarva Shorebirds are proud to announce the introduction of MiLB.TV for all Shorebirds home games as well as their continued relationship with Fox Sports 960 as the official flagship radio station of the Delmarva Shorebirds. New for this season, fans will be able to watch and
SALISBURY, MD - The Delmarva Shorebirds are proud to announce the introduction of MiLB.TV for all Shorebirds home games as well as their continued relationship with Fox Sports 960 as the official flagship radio station of the Delmarva Shorebirds.
New for this season, fans will be able to watch and stream digitally all Shorebirds home games through MiLB.TV (subscription required). The upgrade to MiLB.TV this season allows fans to experience being at the ballpark whether they are at Arthur W. Perdue Stadium or at home.
Fans will be able to listen to Shorebirds new play-by-play broadcaster Sam Jellinek on Fox Sports 960 on the dial as well as online at iheartradio.com. Broadcasts start with the Pregame Show 15 minutes prior to first pitch and conclude with a 15-minute Postgame Show.
Jellinek rejoins the Shorebirds as Director of Broadcasting and Communications after spending 2020 as the broadcaster for the Bradenton Marauders. No stranger to Salisbury, Jellinek spent 2019 with the club as a Broadcasting and Media Relations assistant. Originally from Doylestown, Pennsylvania, Jellinek graduated from Syracuse University in 2018 with a B.A. in Broadcast & Digital Journalism as well as History.
The Shorebirds will be broadcasting all home games this season, with Shorebirds road games being broadcasted by the home team (where provided). Subscriptions for MiLB.TV will be available for purchase in the upcoming days by clicking here.
Opening Day for the Shorebirds is Tuesday, May 4 against the Salem Red Sox at 7:05 p.m. To view the Shorebirds schedule, please click here or visit the Shorebirds website at www.theshorebirds.com.
Delmarva Shorebirds single-game tickets for the month of May are on sale now! Season tickets for the 2021 season are on sale now as well and you can place a deposit today to reserve your seat for the 2021 season by clicking here.**
ABOUT THE DELMARVA SHOREBIRDS
**
The Delmarva Shorebirds were founded in 1996 and have been the Class-A affiliate of the Baltimore Orioles since 1997. The Shorebirds have won two South Atlantic League championships in 1997 and 2000 and were named the MiLB.com Minor League Team of the Year in 2019 after going 90-48 in the regular season. Based in Salisbury, Maryland, the Shorebirds are proud to represent the entire Delmarva Peninsula and have hosted two SAL All-Star Games in 1999 and 2011. The Shorebirds are owned by 7th Inning Stretch, LP, based in Stockton, California headed by Chairman Tom Volpe and President Pat Filippone.