Shorebirds to Transition ALL Tickets to Digital for the 2021 Season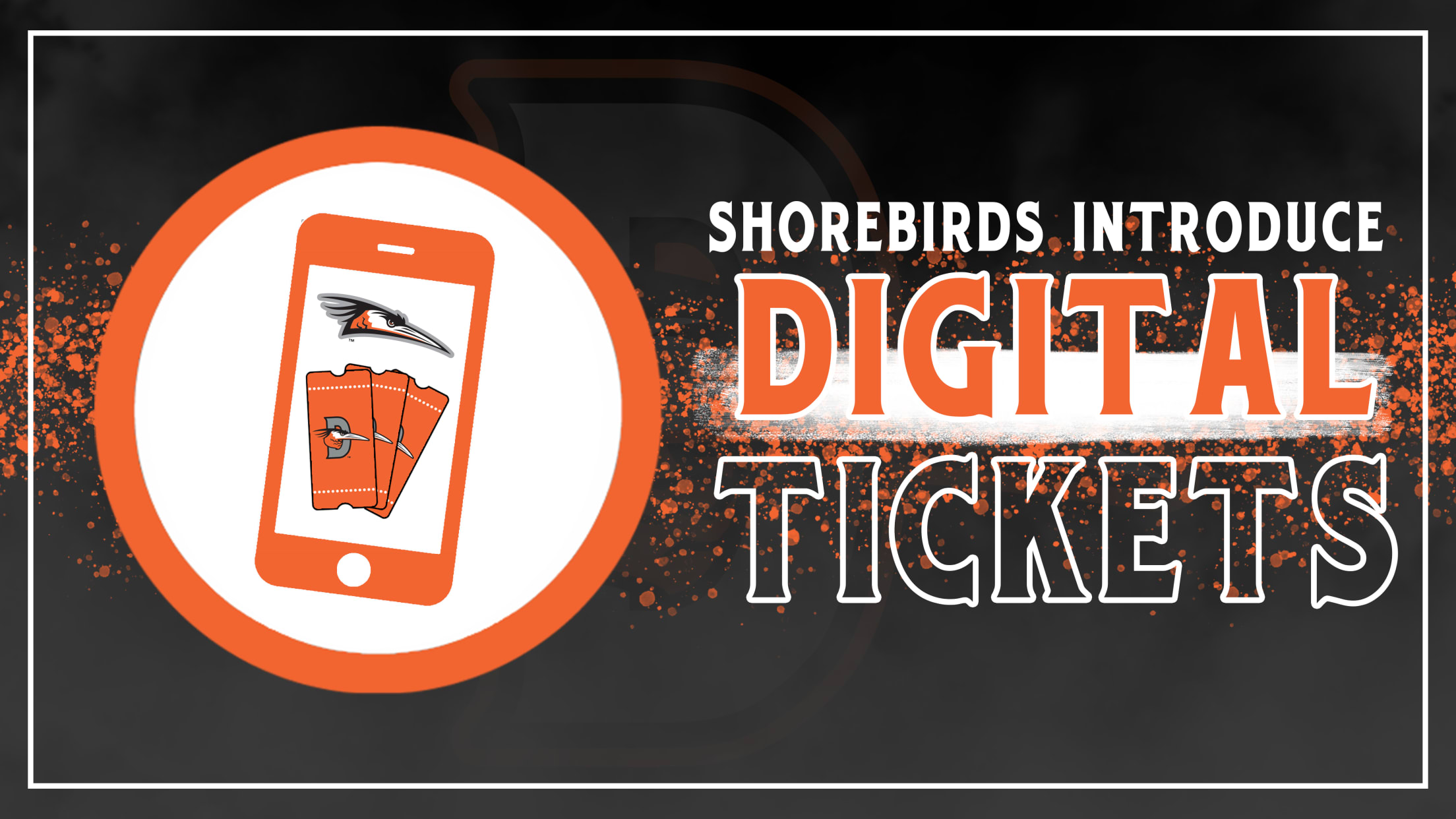 As you may have seen in recent news, the Shorebirds are permitted to welcome up to 50% capacity while maintaining physical distancing into Perdue Stadium for the 2021 season as of March 18, 2021. With this news, we are very excited to welcome fans back to Arthur W. Perdue Stadium
As you may have seen in recent news, the Shorebirds are permitted to welcome up to 50% capacity while maintaining physical distancing into Perdue Stadium for the 2021 season as of March 18, 2021. With this news, we are very excited to welcome fans back to Arthur W. Perdue Stadium for the 2021 Shorebirds baseball season and make this season one of our best yet.
In an effort to be as contact-free as possible and to ensure the safety of all fans, the Delmarva Shorebirds are transitioning to digital ticketing for all ticket holders for the 2021 season. This year, all ticket holders will be able to print their tickets at home and view their tickets on a mobile device through a web browser, the First Pitch App, or add to their Apple Wallet to then scan at the Shorebirds touchless scanners located at all entrances.
As the Shorebirds transition to digital ticketing, we understand that digital ticketing is new to some of our fans. With this in mind, the Shorebirds have created a FAQ Page and Mobile Ticketing How-to-Guide in order to help make the transition to digital tickets as seamless as possible.
If you have any trouble accessing your tickets, we encourage you to view and save the links below to find the answer to your question.
If you have any issues accessing your tickets, please do not hesitate to call the Shorebirds front office at 410-219-3112 Monday through Friday 9 AM - 5 PM or email [email protected] as we are happy to help and ensure a great gameday experience.
Please note: In the coming days/weeks, the Shorebirds will be sending separate communication to all Shorebirds ticket holders in regards to their game dates for their ticket plan and more information on digital parking with your new pass.
Lastly, stay tuned to the Shorebirds social media and your email as in the coming weeks we will be producing several informative videos and holding Facebook Live tutorials to further provide guidance on digital tickets.
We greatly appreciate your patience, support, and understanding as we make this transition with everyone's safety in mind and we can't wait to welcome our fans back for Shorebirds baseball in 2021.